Why your online reputation matters
Online reputation is more important than ever for businesses. In a world where information is available at your fingertips, you as a business need to give customers the best possible opinion of you before they've even worked with you. Here's just how important your online reputation is.
Together, customer reviews and testimonials – plus whether or not you have a functioning website and social media profile – form your business's online reputation.
Your online reputation is essential to growing your business and winning more work, so you need to find time to give it the attention it deserves.
To further explore this and its effect on your company's success, we'll be looking at online reputation management.
Why is online reputation important?
In this day and age, online visibility is essential in business. And with that comes the importance of your reputation. When people find you online, you've got to be seen as quality and trustworthy.
Having a positive reputation can mean more customers will choose your business over your competitors, increasing your workload. It'll help you to grow your business.
You need people to talk about your business. People appeal to people.
With lots of customers saying you're a great business, that opinion resonates with potential customers and they feel more confident in working with you. The process of building to this point where you're being recommended by customers is known as social proofing your business.
For further information on why social proof is vital, please see our 'what is social proof?' guide.
What is reputation management and why does my business need it?
Online reputation management involves influencing what others think about your company and brand online. This can be done through positive reviews, glowing testimonials, and images of your best work.
Managing your online reputation will cover anywhere you appear; your website, Google listing, other online listings (cough, cough, Checkatrade), and social media profiles.
Right from the get-go you want to show customers what you can offer as a business and how your services are the best choice. There are several ways to build that trust before a customer even works with you.
One of the best ways is through customer reviews. Collecting reviews is one thing, but acknowledging and reacting to them is another. You look good to potential customers researching you and you make your actual customers feel heard and respected.
Dealing with negative reviews is key to online reputation management
During your career, you may receive a negative review. Tradespeople on average receive one per year. Staying on top of this is key, by responding and remedying any customer issues.
This will show customers that you're a trustworthy, committed business. It'll help you stand out.
Benefits of online reputation management
Deciding whether or not to invest time and energy in online reputation management is something you need to consider based on your business.
To make your choice easier, there is a range of different benefits of online reputation management including:
It helps to draw in more customers
It increases the sales of your services
It helps make your company appear more legitimate and credible
It shows you are trustworthy
It helps your business to show up on Google through creating more opportunities to rank in the search engine
Disadvantages of online reputation management
As with most things, there are also a few disadvantages of online reputation management, although these mostly include the time and funding you need to invest in this process.
Some of the drawbacks of online reputation management include:
It can be time-consuming, especially if your company is large and you receive frequent customer reviews. A great way of resolving this is to hire someone to keep on top of this for you.
Hiring someone to improve your online reputation can be costly, although if you're very busy, it may be impossible to manage this yourself. You can save money by asking an existing employee or even a family member to help.
Who needs reputation management?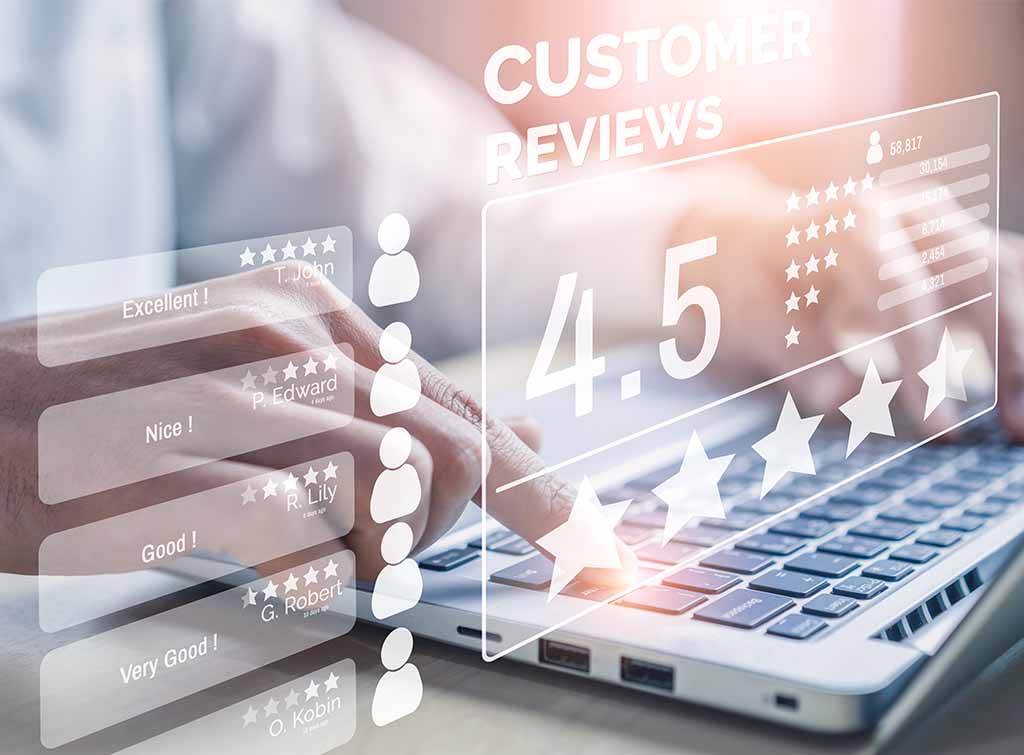 You may be surprised to learn that every trade business or tradesperson needs reputation management to ensure a steady flow of work.
Reputation management is especially important for:
Any professional looking to attract more customers
Any professional hoping to grow their business
Any professional wanting to beat the competition
Any professional hoping to improve their brand image
Be seen as quality and trusted to win jobs
As a tradesperson, you'll likely receive your fair share of leads. You'll know as well as we do, hearing from a customer doesn't mean you actually have the job.
Knowing how to effectively win jobs that you're qualified for is a great skill to have and an excellent boost for your business.
How to set yourself up to attract customers and win them over
Our great guide titled 'you know you can do the job, but how do you win the job' is bursting with helpful tips to help you transform customer leads to sales.
But there's something you could do right now to boost your online reputation…
Checkatrade is one of the most well-known signs of quality in the industry*. By becoming a member (hopefully, once you pass our checks), it will set you up to be trusted by homeowners and to start winning more work.
8 out of 10 people would choose a tradesperson we've checked over one we haven't**. People trust the the Checkatrade tick, don't miss out on work because you're not a member.
What is social proof in marketing?
Let's begin by looking at what social proof in marketing is. Basically, social proof uses the 'bandwagon effect' to entice customers to choose your company over your competition. When new customers see that others have had a valuable experience with your business, they're more likely to 'jump on the bandwagon' and hire you to complete their job.
One of the best ways to use social proof is through customer reviews and testimonials. Potential customers will see these glowing recommendations and be more likely to use your services. In addition, if you're on social media, increasing your followers is another way of using social proof to entice customers to hire your company.
Why is social proof important?
Social proof is very important when it comes to building your business as it gives you credibility as a tradesperson. This encourages more customers to pick your company over others with less positive reviews or testimonials. In short, social proof:
Helps you attract new customers
Helps increase your customer base
Uses the wisdom of a crowd to draw in more customers
Shows that you're a trustworthy tradesperson
Another way of bringing in new customers is to join Checkatrade. With millions of homeowners looking to hire a Checkatrade member, this can greatly increase your customer leads. In addition, you'll have your own profile page where you can showcase customer recommendations and testimonials, using social proof to attract more customers.
How is social proof a principle of persuasion?
There are 7 principles of persuasion all working together to assist you in reaching more customers and persuading them to choose your business. Social proof is a principle of persuasion in that it uses evidence through reviews to encourage new customers to settle on your business. If you'd like to learn more about the principles of persuasion, we'd recommend visiting Postclick's website.
Managing your time and workload
The key to helping your business reach its potential is through customer reviews and testimonials. However, this often means asking your customers to take the time to post these which may be at the bottom of your long to do list.
As these forms of social proof are so important to promote your business, it may be helpful to learn about how you can find the time to contact your customers and get the most out of your workday. So, why not read our guide on managing your time and workload for advice and a variety of tips to optimise your day.
Useful checklist for social proof
Social proof uses evidence from past customers to show future customers that your company is trustworthy and legitimate.
You can use customer reviews, testimonials, and pictures of your past work to better market your business.
Social proof is incredibly important, particularly when you're trying to grow your business.
One of the principles of persuasion, social proof helps to convince customers to choose your company over your competition.
Joining Checkatrade gives you the perfect platform to display different types of social proof for future customers to see.
Useful checklist for why online reputation management is important
Online reputation management involves influencing how customers see your company and your brand online.
It's really important to have a positive online reputation to draw in new customers and have a steady workflow.
You can use positive reviews and testimonials plus your company's social media accounts and website to improve your reputation.
Joining Checkatrade is a great way of improving your company's reputation with a unique profile page where you can display customer recommendations and testimonials, plus examples of your work.
Every business and tradesperson can benefit from online reputation management.
* Deep Blue Thinking 2021 Trade Perception Survey
** Deep Blue Thinking 2021 Trade Perception Survey – compared to a trade with no other endorsements