Finding the best suppliers for your trade business
Suppliers will be a key part of getting your new business up and running. That's why we've put together our top tips to help you find the best suppliers that will help your business succeed and grow.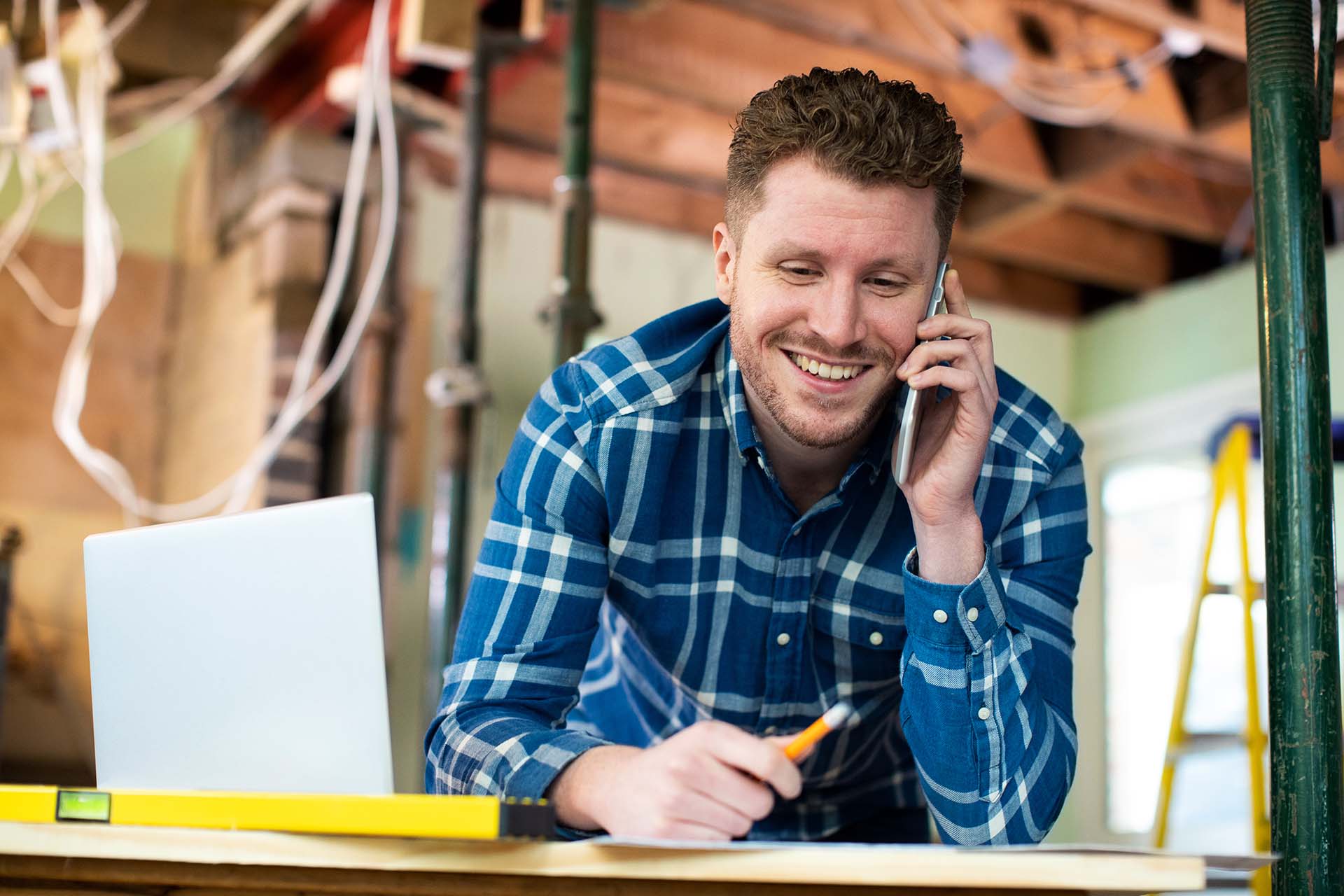 When starting a business, finding the right suppliers is a key step in establishing stable operations for your business. You also need suppliers you can rely on to benefit from an efficient supply chain.
Choose the right suppliers and they'll help your business succeed and grow. But pick the wrong suppliers and you could end up with constant issues, and potentially complete business failure.
Thankfully, we've put together our top tips to help you find the best suppliers for your business.
Types of business suppliers
When we talk about business suppliers, there are typically four main groups they fall into:
Distributors – They supply goods made by separate manufacturers and often let you order lower quantities of products than if you were buying directly from a manufacturer.
Manufacturers – Businesses that physically make goods and you buy directly from them.
Specialists – These are companies who deal with particularly unique or bespoke goods.
Import sources – As the name might suggest, these suppliers specialise in supplying goods from overseas for resale in the UK.
10 top tips for finding the best suppliers for your trade business
Every business is unique and will have different needs for their supply chain. That means no one supplier or group of suppliers will suit every business.
Here are our top 10 tips for finding the best suppliers for your business:
1. Do your homework
To find the best business suppliers you need to do more than a quick Google search. Although, that's often a good jumping off point. See which suppliers you can find online, but also speak to people in your personal and professional networks to get recommendations.
2. Create a shortlist
Once you have a list of possible suppliers, it's time to whittle them down to a shortlist. You can do this by digging a little deeper and checking their:
Customer reviews
Prices (you may need to contact suppliers to get specific quotes)
Minimum orders (make sure they'll cater for the size of orders that you'll be placing)
Service area that they cover
Delivery costs
3. Get in touch with suppliers
Once you have a shortlist, contact the suppliers on your list to ask any questions you may have.
By speaking to the suppliers directly, you can see how helpful and responsive they are, which is an indicator of how they might be to work with.
If any of the suppliers are rude, unhelpful or unresponsive then cross them off your list.
4. Request samples
It's always a good idea to try before you buy, and that includes your business suppliers. You might have to pay for postage but the sample products should be supplied for free.
Having their products in your hands you'll be able to see the style, detail and quality of each suppliers' products first hand.
5. Choose suppliers with relevant expertise
Ideally, you want to choose suppliers who have experience in dealing with your specific product type and your target market.
A supplier with expertise in your business's market is more likely to understand common legal requirements or quality issues. And it should mean they're quicker and more proactive at identifying and fixing any product issues.
6. Negotiate
When setting up a trade account with a supplier, make sure they are giving you the products and services that your business needs. So, don't just accept the first price and supply deal they offer.
The key is to only accept a genuine deal that you're genuinely happy. If you think the price is too high because you know how much the retail value is, then say so or walk away – or at least wait a few days to see if they'll come back with a better offer.
And if there's anything else that you're concerned about or not happy with, make sure you mention it. Suppliers will want your business and don't forget that, as a buyer, you have power – make the most of it.
7. Be sensible with order sizes
The last thing you want is to be stuck with a mountain of stock that you can't shift and an unhappy bank balance, all because your initial orders were too big. Be cautious to start with and then steadily increase your orders to meet your customer demands.
8. Use a British shipping company
If you're importing products from abroad, make sure you use a UK-based freight company to ship your goods, as they tend to offer the best shipping rates. It's also easier dealing with UK-based companies as they can deal with your overseas suppliers on your behalf.
9. Meet your suppliers in person
If you're going to be doing business regularly with your suppliers then it's important to start building a strong working relationship. You don't need to meet them right at the start, but as soon as you're established then go for a visit to their site.
You could even ask for a tour of the factory. Meeting suppliers in person not only gives you a better understanding of how they work, it also helps solidify your relationship with them.
10. Regularly review your suppliers
Once you have chosen suppliers, that doesn't mean you have to work with them forever. In fact, it's good practice to regularly review the supplier deals you have in place.
Make sure that you're paying competitive prices and that your suppliers continue to consistently provide good quality products. If not, it might be time to find new suppliers.
How to get exclusive deals with business suppliers
When you join Checkatrade, you get access to a whole host of great member benefits, including exclusive rates and discounts from all our partners.
As a member, you can save money on a range of trade products and services. Everything from materials and work tools to vehicles and fuel suppliers, and even business management tools to help run your business.
Some of the top business suppliers we work with include Selco, Plumbworld, and Wex.
Check out some of our latest exclusive Checkatrade member deals:
Quick roundup
When looking for business suppliers, it's important to do your research and base any decisions based on the needs of your individual business.
Choose suppliers that offer what you need and will work in a way that suits your business operations and supply chain needs.
And remember, as a business, you are a buyer and with that comes the power to choose which suppliers you buy from. So if you're not happy, move on to the next supplier on your list.
FAQs
Is it better to use British or overseas suppliers?
Good question. Life post-Brexit looks very different for many supply chains in the UK compared to how they were before we left the EU. Due to the issues with international invoicing, increased shipping, customs duties and import taxes, you're best off avoiding EU suppliers if you can help it.
Non-EU imports can also come with issues, such as long lead times, higher shipping costs and unknown quality controls. So, where possible, we would recommend choosing UK-based suppliers, where possible.