How to hire a subcontractor
Subcontractors can facilitate your business' growth by helping you adapt to a range of business opportunities. Whether you're in need of an extra pair of hands to pick up the workload, or a skilled expert to help complete a project, subcontractors can be the answer to your prayers. While employing subcontractors may sound like a…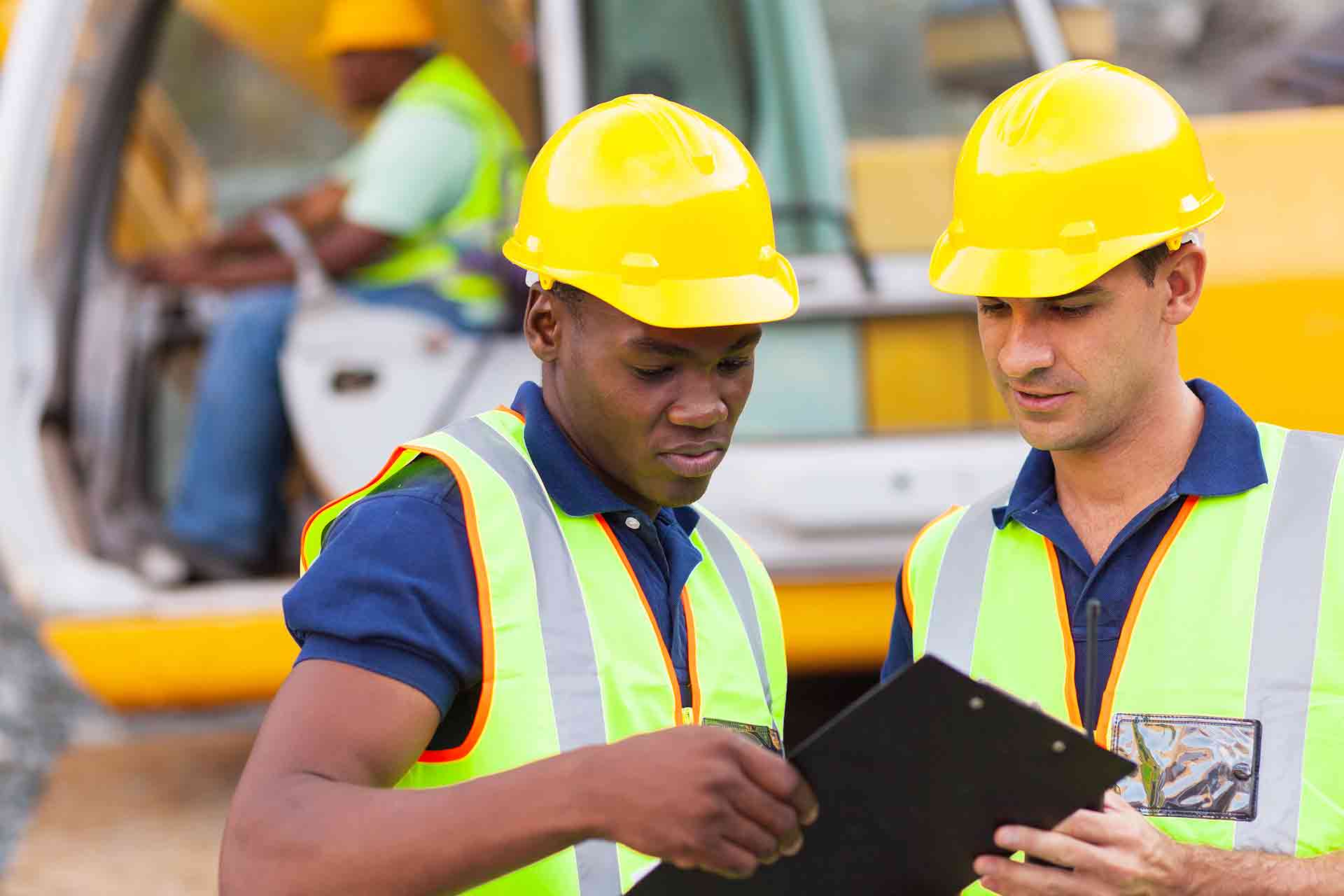 Subcontractors can facilitate your business' growth by helping you adapt to a range of business opportunities. Whether you're in need of an extra pair of hands to pick up the workload, or a skilled expert to help complete a project, subcontractors can be the answer to your prayers.
While employing subcontractors may sound like a complicated process, we're here to make it simple by walking you through the ins and outs of how to hire subcontractors. This guide won't just help you pick the right person for the job, but it will also cover all the logistics and need-to-knows, ensuring you can get the most out of subcontracting work.
Why do firms hire subcontractors?
Subcontractors are tradespeople who undertake a section of the work for a company's project. As a contractor, subcontractors are accountable to you for the work they do. So, while the quality of a project may rely on their skill and expertise, you will be responsible for the tasks they carry out.
Without having to commit to permanent hire, subcontracting is a flexible way for you to take on larger projects. By employing their specialist skills, you can also quickly adapt to project demands and carry out work you wouldn't usually be able to do.
Top tips on choosing the right subcontractor
Obviously, you want to ensure you find the right person for the job, so it's important to perform a comprehensive check of potential candidates. They should have a solid reputation with outstanding recommendations. Consider these when choosing your subcontractor:
Trade experience and qualifications
Business website and social media profiles
References from former clients
Portfolios of previous work
Using Checkatrade to look for tradesperson is a great way find a suitable subcontractor. You can view reviews, photos, qualifications and accreditations to make sure they're reliable and have the experience and expertise you require.
Not only must subcontractors work efficiently and to an excellent standard, but they must also be able to handle the scale of a project. There is a vast difference between plumbing as part of a kitchen renovation and installing a plumbing system for a housing development. For this reason, try to hire subcontractors you're confident can match the speed and scope of your work.
You should also consider the rates they charge, which will be covered in more depth later in the guide.
Creating a subcontractor agreement
You should provide every subcontractor a clear description of the work they will undertake before going any further in the process. A subcontractor agreement should clearly and comprehensively outline the employment relationship. The agreement should cover these components:
Project objectives
Subcontractors work duties and time schedule
Fees and payment schedule
Materials required and whether your business or the subcontractor provides them
Procedure to resolve disputes
Terms of contract termination
Do subcontractors need their own insurance?
In the process of employing subcontractors, the insurance policy will differ. Subcontractors can be split into two groups, bona fide and labour-only.
Labour-only: These subcontractors work with your equipment and under your company's direction. They should be treated as employees, so will be covered by your public and employer liability insurance. Make sure you include these in your insurance premiums – even if only on a short-term basis.
Bona fide: This group is generally skilled specialists, supplying their own equipment and working under their own discretion. These individuals will not be covered by your insurance, so make sure they have their own. You should enquire whether your subcontractor's insurance has an indemnity limit, which will cover any possible liability.
Verifying subcontractors
Every new subcontractor must be verified with HMRC before any payment can be made. Verification will inform you of the correct CIS tax rate you should charge.
How much should a contractor pay a subcontractor?
When considering different subcontractors, they should all provide you with a quote. Make sure the quotes cover all costs as you don't want to end up paying out more unexpectedly. Next, compare each quote and decide which person will provide the best service for the best price.
How to pay subcontractors
You should cover the payment amount, method and schedule in the subcontractor agreement. You'll need to set up a clear and fair payment schedule, dependent upon specified dates or stages of the project. Most subcontractors will expect an initial deposit to secure their services and cover material costs – be wary of firms asking for large deposit as this can be a red flag.
Paying subcontractors directly is the most common form of payment. However, you can also pay through a third party. For more advice on payment terms and other hiring tips, read our article here.
Becoming a contractor
Hiring subcontractors means your workload will become more focused on project management, with the responsibility of managing deadlines, quality control and communicating with different parties.
Scheduling
To keep your project moving forward, each team must be able to complete their work without delays. For example, insulation installers can't carry out work until the plumber has completed theirs. This requires comprehensive and detailed scheduling, covering every aspect of the project. It's advisable to build in a little slack into your time frame to prepare for every situation.
Communicating
Explain the details and blueprints of the project to your subcontractor. Your subcontractors will be skilled tradespeople and won't deviate from the plans if they're clearly explained. If you expect delays with your project, let them know in advance so they can work around it.
Don't micromanage
You shouldn't need to micromanage your subcontractors. Give your subcontractors the space to complete the job in the way they know how, leaving you to focus on managing the project as a whole.
How do you find quality subcontractors?
Word-of-mouth recommendations are the most common method of hiring subcontractors. Tradespeople will have a considerable network of connections and should open you up to plenty of competent subcontractors. Signing up to Checkatrade will allow you to connect with highly recommended local tradespeople.
FAQs
Should I hire a subcontractor?
Hiring subcontractors can be a great way of adapting to different job situations and capitalising on worthwhile business opportunities. Once you're confident employing subcontractors, you can take on larger, more profitable projects.
Do subcontractors need to pay tax?
Subcontractors tax largely depends on if they are registered with the CIS. Subcontractors who are registered with the CIS will be deducted 20% of their invoices paid directly to them. Those who are not will be deducted at a rate of 30%. Whether you are CIS registered or not, the invoices for materials or tool hire will not receive any tax deductions, meaning you will be paid 100% of these costs by the contractor.