How to start a curtain fitter business
Curtains are a key part of any interior, offering both privacy and style. Domestic properties are rarely found without them and many commercial buildings will favour them for their homely look and feel. For this reason, starting a business in curtain fitting can be very successful, offering tradespeople a steady stream of jobs and the…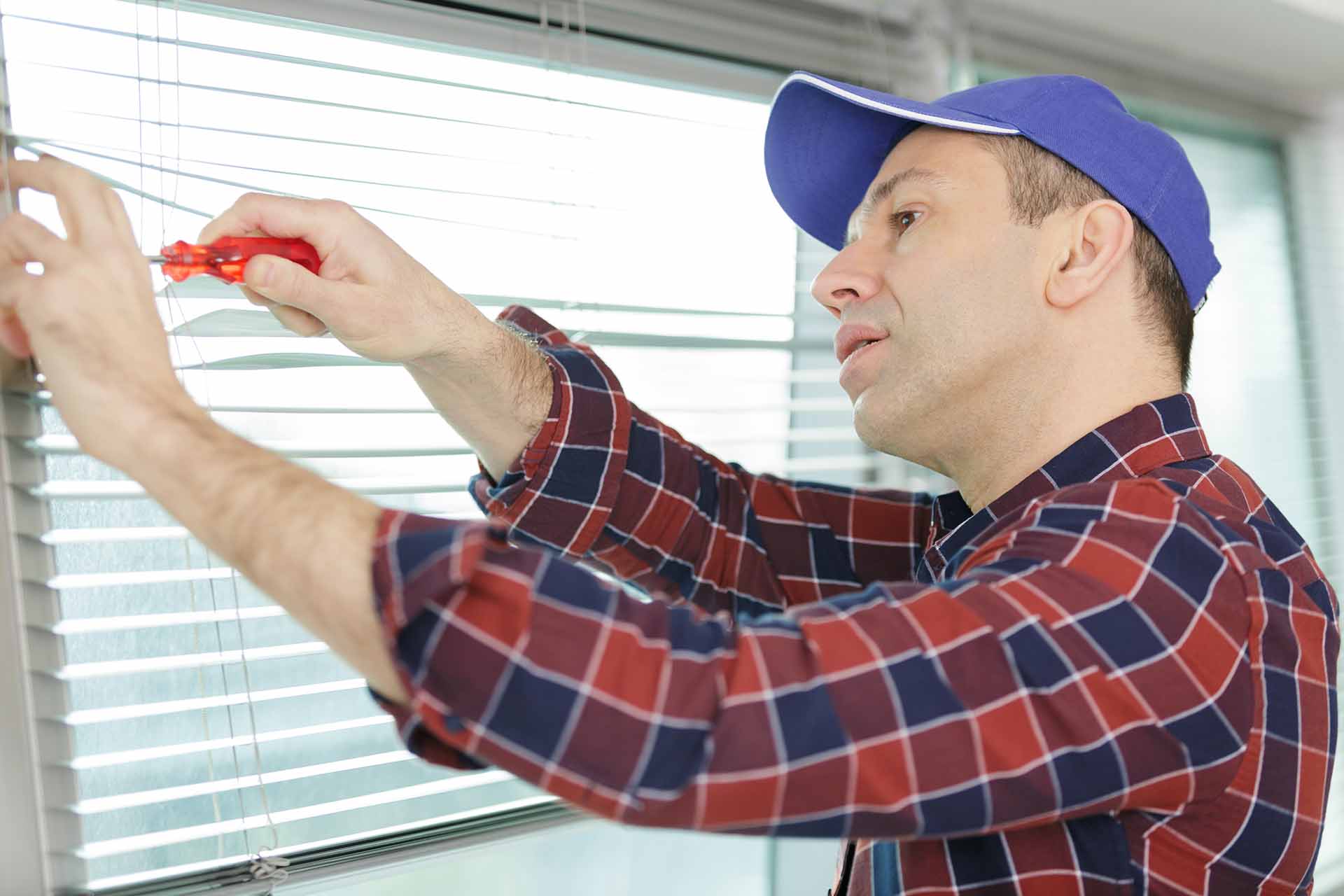 Curtains are a key part of any interior, offering both privacy and style. Domestic properties are rarely found without them and many commercial buildings will favour them for their homely look and feel. For this reason, starting a business in curtain fitting can be very successful, offering tradespeople a steady stream of jobs and the potential to grow.
Being your own boss comes with a number of perks – not least the ability to set your own working hours and choose the types of jobs you take on. Self-employment can of course be a daunting prospect, and even experienced professionals often have many questions before they get up and running. Read on to find out everything you need to know to start your curtain fitting business with confidence. From equipment and skills through to finances and marketing, you'll soon be fully equipped to go solo.
Are qualifications necessary for starting a curtain fitter business?
While qualifications aren't a requirement for curtain fitting, it's still recommended you have something if you're looking to start a business in this sector. Qualifications prove you've had professional training and will encourage potential customers to trust your skills. The following courses offer direct training in this field – just bear in mind you might need to pay for these:
Level 2 or 3 NVQ Diploma in Fenestration Installation
NDA Diploma in Professional Soft Furnishings and Curtain Making
What equipment do I need for curtain fitting?
Make sure you invest in a full inventory of equipment. You'll need every tool at your disposal if you want to provide an efficient and professional service that leaves customers satisfied. Otherwise, delays or cutting corners will only damage your reputation and make it more difficult to secure future opportunities.
It's equally important to purchase high-quality equipment too. Shoddy tools can likewise cause delays if they break and you'll end up having to fork out for costly replacements. Here are all the necessary essentials for curtain fitting:
Measuring tape
Pencil
Step ladder
Stud finder
Awl
Power drill
Screwdrivers
Wall anchors
Level
CAD software
Don't forget to invest in a vehicle as well. While your toolkit is not as heavy as other trades, you'll still need to get around easily between customer sites.
What are the most important skills for starting a curtain fitter business?
As a business owner, you'll come across challenges in both completing jobs and running your business. That's why you need a wide skillset to overcome the various scenarios you may face. Here's a rundown of the most important qualities:
You'll need some basic maths for accurately measuring installations on the job, as well as managing your business's finances
A good level of building and construction knowledge will be useful for ensuring the fittings and design are suitable for the interior conditions
Dexterity is vital for precise fittings and hangings
Knowledge of fabrics and materials will be needed for consulting customers and installing different curtain designs correctly
Interpersonal skills are a must for building client relationships and enhancing your business reputation
Knowledge of CAD applications is useful if you're going to be mocking up designs for customers
How do I set up a curtain fitter business?
The first step will be legally registering with HMRC. During registration, you'll have the choice of setting up as a sole trader or a limited company.
What works best will ultimately depend on your circumstances, so it's important that you weigh up the pros and cons and decide what suits best. Sole trading tends to be easier for managing your finances as there's less paperwork involved – it's also quicker to sort out. But you'll have less financial security than you would as a limited company because sole traders are personally liable for any loss or debt incurred. To help you make a better decision, read our full comparison guide here.
Putting a plan together
There's no use flying in blind when setting up your curtain fitting business. Make sure you have a plan that covers the ins and outs of your service, along with your target market and long-term goals. This will keep you on track and help to identify gaps that competitors may have missed – remember curtain fitting is a crowded market so you need to offer something different to get an edge.
When outlining your services, try to specialise so that your business is more likely to stand out. You could offer a comprehensive service that provides the materials, as well as the fittings and installation as a complete package. Or, you could offer interior design consultation and help customers choose which fabrics and fittings would be best for their property. You may also offer blinds and shutters as part of your service to cover all bases.
Once you've nailed down these details, it's time to identify your target audience. Homeowners will offer more business opportunities as there's simply more of them to target, but jobs won't be as lucrative when compared to working in commercial buildings, like hotels.
You'll also want to consider your location and what opportunities there are in the area. Are there spas and hotels nearby? Or is it mainly homes? This will determine how you market your business and how secure new jobs.
Setting your price
Pay rate is something you'll need to consider carefully. If you set your prices too low, you'll be struggling to make profit. But if it's too high, you'll have a difficult time attracting customers. Shop around and look into competitors – these will give you a ballpark figure for the different services they offer. From here, you can offer competitive prices and generate new business without eating into your profit margin. You can also check out our curtain fittings cost guide here for further guidance.
Protecting yourself and your business
As with all trades, sometimes you'll be faced with scenarios where you make a mistake or a client is left unhappy with your work. As such, it's vital to have insurance in place to protect you from fees and litigation. Here are the main types of insurance you should consider for your curtain fitting business:
Public liability insurance – This policy covers you from compensation or legal fees if a client feels their property has been damaged by the work you've carried out.
Professional indemnity insurance – Protects you in the event a customer is left unsatisfied with your work.
Tools insurance – Covers replacement costs if your equipment ends up lost or damaged.
How do I manage my business's finances?
Cashflow
Cashflow is essentially all the ingoings and outgoings of your business. Keeping a close eye on this is vital if you're to have any idea of how well your start-up is doing. By managing your cashflow, you'll understand if you're making enough profit and be able to identify where changes can be made if this isn't the case. Also consider where you can increase revenue without having to change your rates too dramatically. For example, are there cases where you can work smarter and fit in more jobs? Can you save on fuel by grouping jobs together when customers are near one another?
Business loans
On that note, you may find at the beginning your expenditure is higher than your revenue. But this is to be expected due to all the upfront costs when starting your business.
Fortunately, curtain fitting has relatively low overheads, so you shouldn't need too much investment to get going. But if you're still concerned or need a little help, a business loan might be useful. Just remember to watch out for the interest rates and always pay back on time.
Taxes
Along with bookkeeping, you'll also have to keep note of your taxes. Depending on your business structure you'll be liable for certain taxes, so it's best to do your research so you know what you should be filing for. Consider hiring an accountant if you're still unsure as it's better to be safe than sorry. You can get more information on this by reading our handy guide here.
How can I grow a curtain fitter business?
To build both your client base and your reputation, you'll have to do take advantage of both print and digital marketing.
An online presence is vital for any business nowadays, so you'll need to consider the best ways to market your start-up using different digital services. Among customers, eight out of ten are aware of Checkatrade, so signing up to Checkatrade is guaranteed to greatly expand your online reach and help you come across as a credible business. Not to mention you can benefit from member discounts on business essentials including tools, fuel and insurance. Membership also gets you in front of decision makers, so take a look if you're aiming to contract out your curtain fitting services or install in commercial buildings.
Social media can also be very effective for boosting your profile – especially in design-led trades like curtain fitting. You can share pictures and videos of your best work, and boost engagement with your brand by sharing regular updates and stories. Curtain fitting easily crosses over into interior design, so consider how you can capture and cross-over into this audience.
That said, don't forget the value of print.  You can attract homeowners to your service by distributing leaflets or flyers in nearby neighbourhoods – just make sure you're allowed to and the homes you're targeting match up with your target market. Printed brochures are also key and give you the opportunity to list everything in detail alongside quality photography.
Don't forget you can also advertise your business on the go by signwriting your van. This way, you'll be promoting your services whenever you travel between jobs. For more information on signwriting, check out our guide here.
FAQs
How much does it cost to start a curtain fitting business?
Start-up costs can be as little as £1,500 for a curtain fitter business. This will depend on how much you need to invest in equipment, supplies and marketing. You'll also have to take into account any costs for setting up your own office as well as business registration and insurance.
How much can I earn as a self-employed curtain fitter?
On average, curtain fitters earn about £30,000 a year, but going self-employed gives you the potential to earn even more as you'll be setting your own pay rate. As long as you market your business well and build a large client base, you should be able to take home a healthy profit.