How to start a solar panel business
The solar panel industry is a lucrative and growing sector, with solar panel installation increasing in popularity year after year. So if you're looking for a career change that puts you in the driving seat and has a positive impact on the environment too, let us tell you how to start a solar panel business.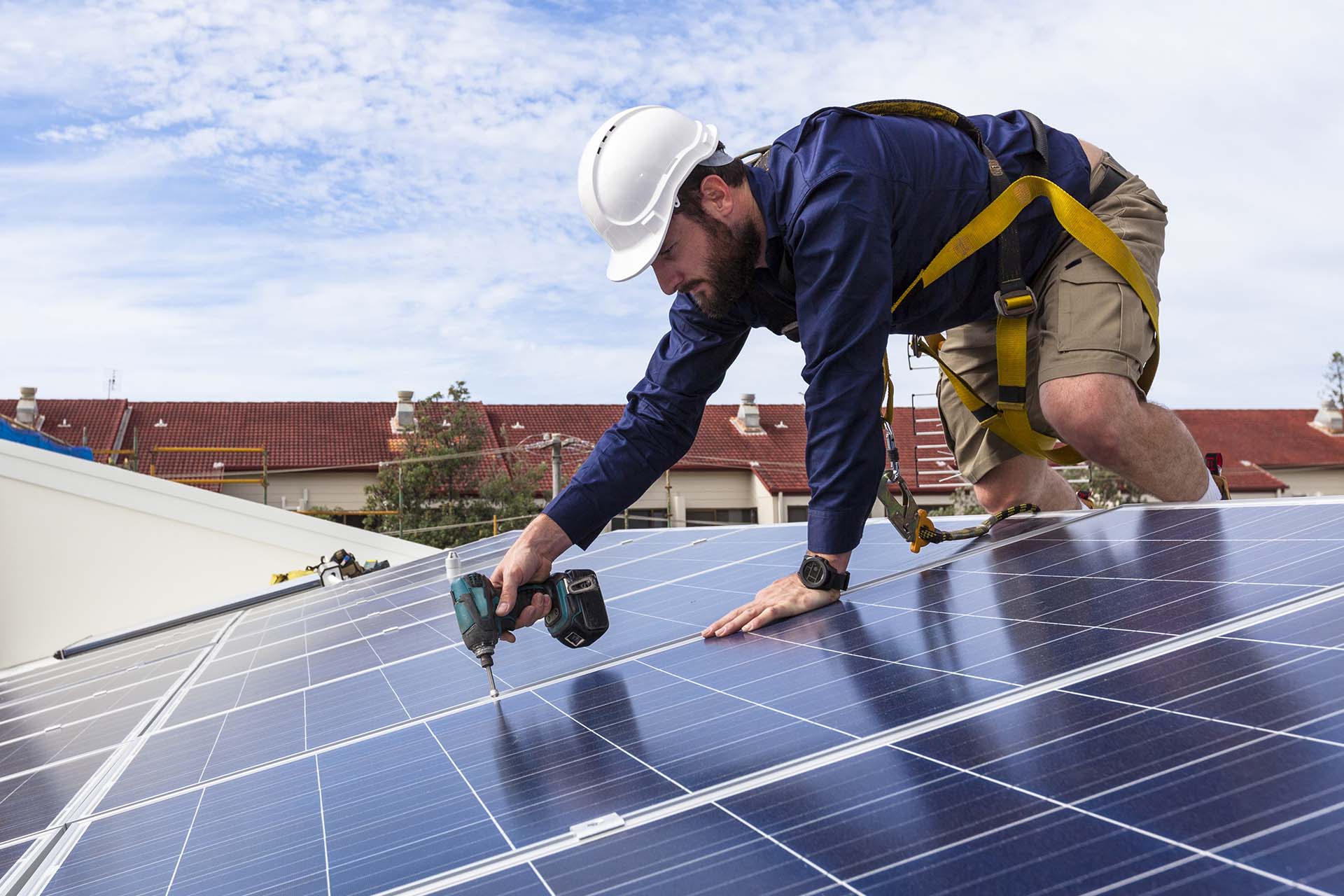 As we become more aware of the negative effects we have on the environment, looking for clean, renewable energy solutions is a brilliant way to make a positive impact. Installing solar panels is one of the easiest ways to access sustainable energy in homes and businesses.
With this growing sector in mind, learning how to start a solar panel business is a smart choice.
Homeowners are searching for solar panel experts on Checkatrade
In 2022, we saw a 462% increase in searches for solar panel installation, which shows just how popular this service is. There is a growing demand, and you could tap into this.
Want to know what's involved with starting a solar panel business?
If that's all the convincing you need, why not jump straight in and sign up for our free 'Become the Boss' series?
You'll receive 8 emails with actionable tips featuring fellow tradespeople who were once in your position, a free business strategy call, and at the end of it all, you could be the founder of your new business.
Sound good? Simply add your email below to make the most of this free business advice:
First steps for starting a solar installation company
Starting a solar installation company doesn't need to be a complex, confusing journey. This article is designed to guide you through the process from creating a business plan to qualifications and training, accessing support, and a whole lot more.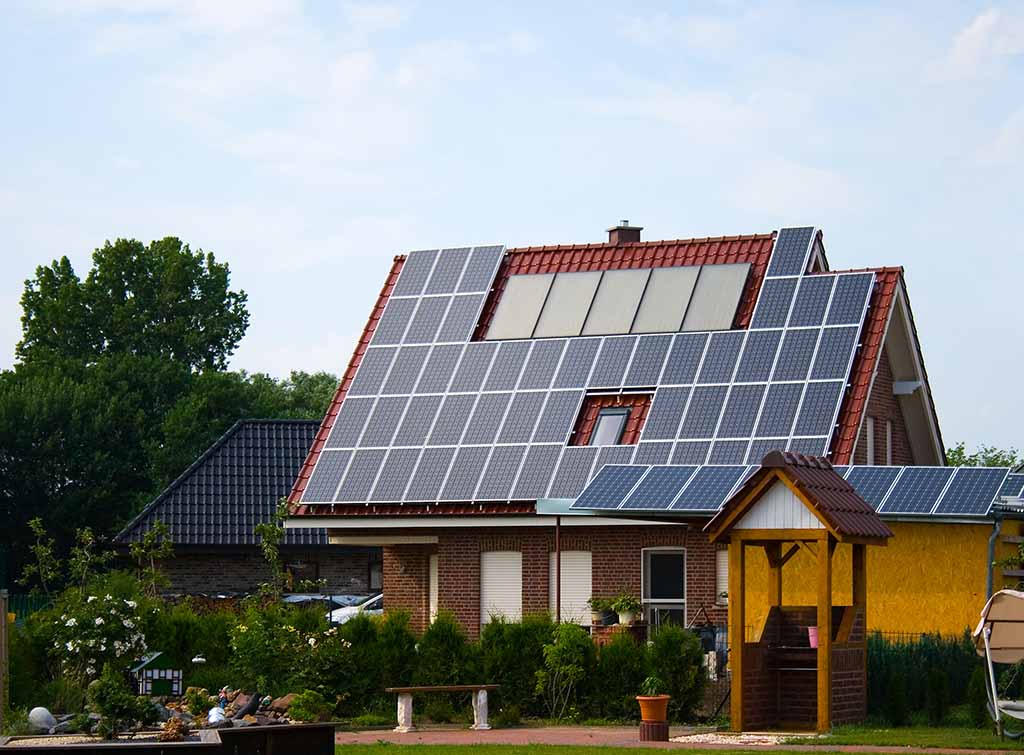 Create a solar panel business plan
While it may seem like extra work, having a bulletproof business plan is the foundation of a successful company and should be the very first thing you do.
Here, you'll have the chance to explore the ins and outs of how you plan to run your business. It will outline your goals and the steps you'll need to take to achieve them. It'll help your business stay on the right track as your company develops.
Download our free business plan template below:
Training and qualifications
Before you start your new venture, you'll need the right credentials and experience to become a solar panel installer.
Luckily you can access solar panel installer training in a few different ways.
These include:
Apprenticeships
College courses
Through training providers
On-the-job training with other local companies
Checkatrade members have access to several of our training partners to upskill themselves.
Getting MCS accreditation
An MCS accreditation helps to demonstrate to your customers that you offer reliable, high quality solar panel installation. It's a great option for anyone wondering how to open a solar panel business.
How to become a solar panel installer
In order to become an MCS certified solar panel installer you'll need to ensure you meet the industry standards. According to MCScertified.com, this means:
Showing a commitment to quality workmanship by proving you reach the MCS standards
Showing a commitment to customer care through becoming a member of a Trading Standards Institute such as HIES or RECC
Demonstrating competency in your work whether through supplying, designing, or installing solar panels
Committing to continual improvement through the deployment of an effective management system by showing you operate a Quality Management System
Other useful skills and attributes
Of course, qualifications and experience are a fundamental part of starting a new business, but what 'soft skills' and attributes are important for anyone wanting to start their own business?
Knowledge of the industry
Attention to detail and highly organised
Interpersonal skills and great customer service
The ability to lead and manage and have conviction in your decisions
Patience, fairness, integrity, and self-awareness
Enthusiasm and endurance
How to set up a solar panel business – step by step
With a business plan and qualifications sorted, we'll now guide you through the practical steps you need to take to set up a solar panel installation business.
Research the market and find your USP
Taking a little time to research the solar panel industry, particularly in your local area, can go a long way towards helping you set up your new business.
Look at what your competitors are offering and how you can stand out to your customers.
You may choose to offer a unique service or even a different type of solar panel.
If you want to know if there's a demand among homeowners for solar panel installation, then you already know that there is on Checkatrade – 2022 saw a 462% increase in homeowners searching for solar panel installation.
Get your solar panel business off to the right start
Join the UK's #1 trade directory and you'll get all the leads you need
Become a member today
Come up with a catchy company name
Having a catchy name for your company can really help you to attract new customers. Make sure your business name is professional but also memorable and unique.
Register your business
Once you've generated a name for your business, you'll need to legally register it.
You'll need to decide whether you'll be recognised as a sole trader or a limited company. If the latter, you'll need to register your business with Companies House.
Each business structure comes with different taxes and regulations. You should take the time to weigh up the pros and cons of each before making a decision.
You'll also need to contact HMRC to apply for the necessary tax and national insurance documents too. An accountant can provide support in this arena.
Apply for licenses and permits
Every business needs to consider UK legalities to stay above board. You will need to have your MCS certification. Being a member of a CPS for microgeneration technology, such as NICEIC is worthwhile too.
Get the right insurance
You'll need business insurance to cover your solar panel installation business. It'll protect your business, your livelihood, and any third parties (members of the public or future employees) from losses or damages caused by unexpected events.
Public Liability Insurance is key and employers liability insurance is a legal requirement if you employ others.
You should also consider insurance to cover your tools, materials, and equipment, your work van, and your income should you be unable to work.
Finances
When you start a solar panel installation company, you may need funding to cover your start-up costs.
For example, you'll need to budget for insurance, tools, and equipment, the solar panels themselves, and a van to transport everything from job to job. Check out this post for help finding the best van lease deals.
You should also consider how you'll cover ongoing costs and ensure you charge enough for your services to make your business profitable.
Don't forget you'll also need to pay taxes. If you're struggling with your company's finances, many tradespeople choose to hire an accountant to take on this role, saving you time and a few headaches.
Finally, why not open a business account to keep your company finances separate from your personal accounts?
Check for Government grants
As solar panels have such a positive impact on our environment, the Government has offered grants in the past to encourage more people to make the switch. This is a great way of reaching customers who may not normally have the funds to cover solar panel installation. You should also read up on the Smart Export Guarantee.
The government have also introduced a 0% VAT for the installation of eco-friendly home improvement projects, which includes solar panels.
Marketing your new business
Marketing is essential to help you reach customers and build your business. But first, consider the type of customer you'll target. This will help you to figure out which marketing tactics would be most lucrative.
Some traditional marketing methods include:
Checkatrade members have the opportunity to feature in our leading trade directory, which is delivered to homeowners around the country.
These are all great ways to get spread the word about your new business, but digital marketing is crucial too.
How to create an online presence for your solar panel business
There are lots of ways to create an online presence for your brand:
Save money and save time marketing your business
There's so much to do when getting your business started. But becoming a Checkatrade member can really help to increase your chance of success (and save you a load of money on essential business items too!).
Checkatrade is the UK's leading trade directory.
When you become a Checkatrade member, you'll have your own profile page where you can showcase customer reviews and photos of your work.
In addition, we'll help customers in your area to find your company on Google and you can display the trusted Checkatrade logo showing your clients you're committed to providing an excellent service.
Plus, we offer a range of membership options to best suit your needs as a company.
Make it easier to take your career in a new direction
Receive help, support, advice and a heap of money-saving discounts for your new business
Tell me more
Quick action: Sign up for our Become the Boss series
You could get your solar panel business started with the help of our 'Become the Boss' series.
You'll receive 8 emails with actionable tips on starting your business and advice from fellow tradespeople who were once in your position.
You'll also receive a FREE business strategy call, and at the end of it all, you could be the founder of your new business. What's not to love?
To get trade business insider secrets sent to your pocket, put your email address in the form below so we can help you to get started.
Useful checklist for starting a solar panel business
Start by looking for a gap in the market in your local area. You could offer a different type of service, target different customers, or offer promotions to get your business started
Create a detailed business plan that you can refer back to time and time again. This way you can be sure your company is growing in the right direction
Don't be afraid to contact other tradespeople for advice. Or join our members community for support and tips
You can become a solar panel installer by taking a course or an apprenticeship. You could even train with a local company
Insurance is essential for all businesses to protect your company legally and financially
How to grow your solar panel business
As we mentioned at the start of this post, solar panel installation is a rapidly growing industry. If you're now considering how you can scale up and take your solar panel business to the next level, read on.
In this next section, we'll guide you through how to grow your solar panel installation business with a structured approach, helping to identify, set, and achieve realistic targets for your business growth.
Get your solar panel business off to the right start
Join the UK's #1 trade directory and you'll get all the leads you need
Become a member today
What is business growth?
This might seem a silly question, but business growth can mean a number of different things.
It often refers to getting more customers or employing more staff, but it can also be about maintaining profitability through greater efficiencies and lower costs, for example.
Your business could also grow by generating greater revenue by improving your sales techniques or expanding your service offering through training and diversification.
Before you launch into the 'growth stage', it's important to think about what 'growth' means – and what it looks like – for your business. Is your growth target to:
Secure more work?
Increase your revenue?
Develop a bigger team?
Expand your services?
Achieving your growth targets
Once you've narrowed down the growth target/s for your solar panel business, you can begin to plan how you'll achieve these goals.
We have a FREE business development strategy template to help you do just that and a really useful article to explain what information to include:
How to create a business development strategy – Free template included
Let's take a look at the type of things you could do to achieve your growth targets.
Growth target: want more work?
To get more work, you'll need to attract more customers, which comes down to your marketing.
Marketing is a broad discipline. We've outlined some ideas to get you started:
Traditional marketing
Digital marketing
To help create a clear list of marketing tactics and who's responsible for them, use our FREE marketing planning guide and checklist:
You need a marketing plan now more than ever – Free marketing planning guide included
Growth target: want greater revenue?
To increase your company revenue, you need to make more sales/higher-value sales.
We've selected a number of articles to help you sharpen your sales toolkit and win more business:
Growth target: want a bigger team?
If your goal is to grow your team, there are a number of factors to consider, especially around your responsibilities as an employer.
For example, you'll need to run company payroll and learn about holiday pay. And don't forget, it's a legal requirement for employers to have employers' liability insurance too.
Hiring employees means extra admin, but it's also a great opportunity to grow your company and increase your turnover.
Having an extra pair of hands can be a welcome source of support while creating a positive professional relationship can make your job more rewarding – and fun.
For more support with the recruitment process, check out these guides:
Growth target: want to expand on the services you offer?
Your solar panel business can also grow by:
Offering new services
Developing existing services
Specialising in niche areas
In order to do this, you may need to identify the training and development needs of you/your team or look at how your existing skills could transfer to another service. Perhaps there are accreditations or certifications you could aim for too.
Perhaps there's scope to sell solar panels in addition to installing them?
Speak to other solar panel installers
If you're completely new to this business, it's a good idea to get in touch with other professionals to ask for tips and advice.
Did you know that if you choose to become a Checkatrade member, you'll have access to our members' community? This is an online hub for like-minded tradespeople to connect and support each other.
To give your growth plans the best chance of success, make sure they're S.M.A.R.T
Specific – what does the task involve?
Measurable – how will you quantify success?
Achievable – is this attainable given the resources, knowledge, and time available?
Realistic – is the target realistic to the confines of your job and your existing responsibilities?
Time-bound – when should the target be achieved by?
Final considerations for business growth
As your solar panel business grows, there are a number of other factors to consider:
For more tips to help grow your trade business, check out this article.
Grow your solar panel business with Checkatrade
Checkatrade is the UK's leading trade directory. Here are just a few reasons to join the best trades with a Checkatrade membership:
Help to win more business
Checkatrade is the most well-known sign of quality in the trade industry. 8 out of 10 people would choose a tradesperson we've checked over one we haven't.**
Save money to keep your profit margins sharp
Get exclusive access to trade deals, saving money on business essentials from our brand partners. Checkatrade members save on average £470 per year each*** on everything from tools, equipment, van leasing, insurance, workwear, and more.
Read our free guide all about marketing for trade businesses – it's for founders like you!
FAQs
What is the renewable energy consumer code?
The Renewable Energy Consumer Code covers a set of standards for solar panel sellers and installers. You'll need to be approved by the Chartered Trading Standards Institute and ensure that your company reaches the high standards required.
What qualifications do I need to be a solar PV installer?
There are no mandatory qualifications needed to be a solar PV installer. However, to run a credible solar panel installation business, you'll need to be registered with the MSC. You could also look at qualifications in electrical installation to set you on the right path.
What insurance will I need?
When starting any business, there are a few types of insurance that we'd recommend signing up for. These include:
Tool insurance
Van insurance
Employers liability insurance if you plan to take on employees
Concerned about the cost of business insurance? Don't worry: as a Checkatrade member, you'll have access to trade discounts on essentials like tools, materials, and insurance.
Get your solar panel business off to the right start
Join the UK's #1 trade directory and you'll get all the leads you need
Become a member today
**Claims are sourced from a survey conducted by Deep Blue Thinking on a nationally representative UK sample in November 2021.
****Year runs from April 21' to March 22'. Saving calculation based on average spend across 12,505 members in 2020/2021/2022. Discounts differ depending on the partner. Products range from low value items to high value items. Some exclusions will apply on products.