How to start an electrical engineering business
Electrical engineers keep society running smoothly. They're highly sought after in a world that depends on well-designed electrical systems and their knowledge is integral to the success of any business working with technology. Tradespeople can expect to work across both the public and private sectors – everything from grid power generation and transport to building…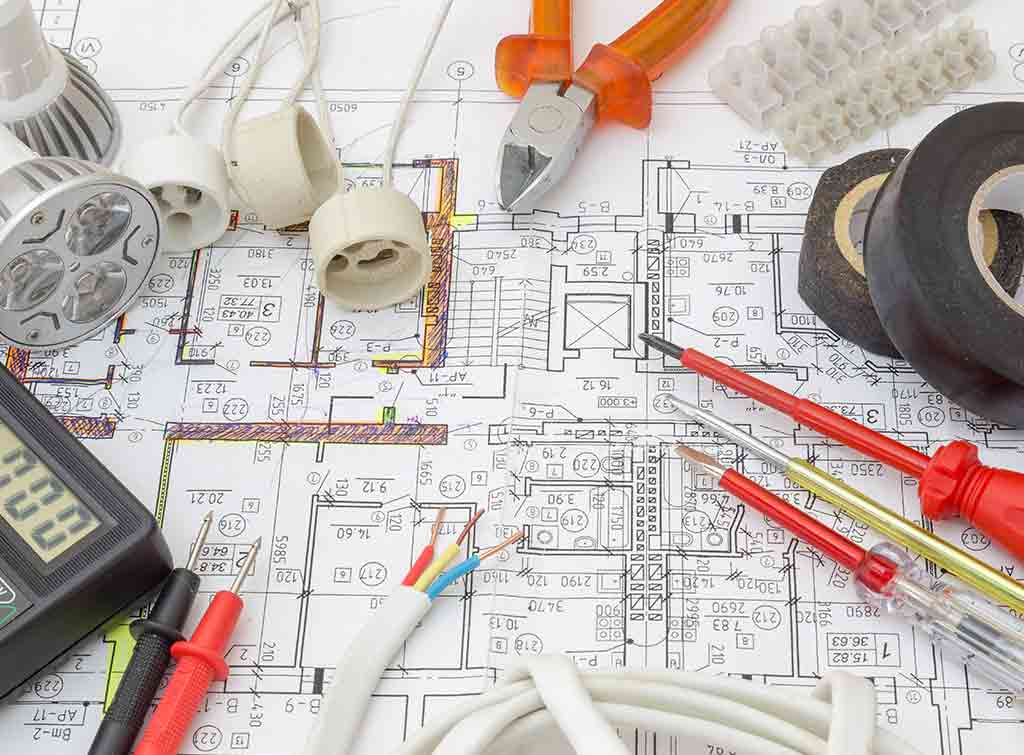 Electrical engineers keep society running smoothly. They're highly sought after in a world that depends on well-designed electrical systems and their knowledge is integral to the success of any business working with technology.
Tradespeople can expect to work across both the public and private sectors – everything from grid power generation and transport to building design and consumer goods. This consistent demand is advantageous for those interested in setting up a business in the field. However, there's a lot to consider when making the jump to become a self-employed electrical engineer. This guide covers everything you need to know, including qualifications, finances and important start-up advice.
What skills are required?
Electrical engineers require a range of skills, with some applying more to certain sectors than others. For example, problem solving and innovative thinking will be key if you're going to specialise in electrical design for consumer goods. Regardless of specialism, you'll need the following skills when starting any type of electrical engineering business:
Technical expertise
Project management and customer service
Numeracy skills
Dexterity
Ability to analyse and interpret data
Familiarity with computer-aided design packages
Planning and organisation
What qualifications do you need to become an electrical engineer? 
The right credentials are essential when setting up a business in any technical field. They demonstrate to potential clients that you have the knowledge and experience to deliver the right solution. Electrical engineers will typically enter the industry through any of the following paths:
An electrical engineering degree, or one in a relevant field within engineering or physics
Higher National Diplomas in electrical engineering, which are offered in colleges across the UK
Electrical engineering apprenticeships consisting of paid employment and on-the-job training
Work experience and placements alongside experienced electrical engineers
Membership within these professional bodies can also help grow your network of contacts and identify business opportunities:
International Electrotechnical Commission (IEC)
Institute of Electrical and Electronics Engineers (IEEE)
Institution of Engineering and Technology (IET)
What kind of business can an electrical engineer start?
Electrical engineering is a huge industry and is often divided by specialism. Telecommunications, instrumentation and signal processing are just some of the common sub-sectors, though there are hundreds more to consider.
You may already have familiarity with electronic goods, so component design and development might be an ideal place to start. The best business for an electrical engineer will ultimately depend on the strengths and experiences already gained in the field. Use this as your starting point and carry out market research to identify opportunities and other small-business ideas for electrical engineers.
Growing your business
Marketing will be key to getting your business off the ground. Carry out market research in your local area, identify potential gaps others may have missed and note down competitors who may be offering a similar service. Use this information to shape your strategy – it will develop your brand and help the business to stand out in an already crowded market.
There are a number of ways to spread the word but social media is arguably the most effective in today's digital market. You can share content, including blogs and case studies, and also connect with potential customers. Checkatrade membership is another great tool to use to make your services known to millions of site users.
Managing your finances
You'll need to ensure the rates you charge are competitive but not too low that you end up losing money with each contract. While it's important to invest in your business, spending too much too soon can be a risky strategy. Business loans are one way to cover cash flow in the early stages, though be aware that you'll need to factor in repayments alongside all the usual paperwork that comes with being self-employed. Click here to find out more general information on starting up a business.
FAQs
What do electrical engineers do?
Electrical engineers design, develop and manage electrical systems, from personal electronic devices to full-scale power generation. The type of work undertaken largely depends on the company's specialism; some people will spend all day using computer software while others will be assembling prototypes and testing new designs on the manufacturing floor.
The difference between electrician and electrical engineer should not be confused. Electricians install and maintain electrical systems while engineers design them.
Can an electrical engineer start their own business?
Yes. Having a robust understanding of electrical systems means you possess knowledge that is widely recognised, valued and in great demand. Society now depends on technology, so the opportunities to develop and grow a business are clear.
Be aware you may need to register with the Electrotechnical Certification Scheme before you do anything else – this verifies all electrotechnical personnel through assessments against set industry standards.
What is the average electrical engineer salary?
Technical professions that rely on specialist knowledge often pay well. The following figures are UK averages according to experience. It's good to keep these figures in mind when hiring staff.
Entry-level electrical engineers earn circa £27,000
The UK industry average is circa £35,000
Experienced electrical engineers can earn £50,000 or more
How long does it take to become an electrical engineer?
The times it takes to become an electrical engineer will ultimately depend on the career path. Apprenticeships and degrees typically take roughly three or four years, but gaining industry qualifications through work experience may take longer.
Can you be an electrical engineer without a degree?
Yes. Apprenticeships and work experience offer a route into the industry without the need for a formal degree. Some engineers are self-taught or learned their trade 'on the job'. However, most businesses will prefer entry-level candidates to hold some form of recognised qualification.
How hard is it to become an electrical engineer?
Electrical engineering is challenging. Success in this field relies on strong technical knowledge and a deep understanding of how different designs apply in certain situations. You need to be intelligent, practical and willing to go the extra mile. Those who do put in the hard work are paid well in return and often stay in the industry for many years.