Why join the National Association of Chimney Sweeps?
NACS is thought to be the longest existing trade association for chimney sweeps. The National Association of Chimney Sweeps helps put homeowners in touch with people across the country. But why become a member?
Any time homeowners take people on to work on their house, it is an act of trust. Even with central heating systems, many homes still have chimneys, which need cleaning, maintenance and sometimes repair.
Often seen as an "outdated" profession, when people think of sweeping chimneys, they tend to have the stylised idea from Mary Poppins in mind. But these days, the profession has progressed much further and is just as vital.
Hearing of all that can go wrong due to poor workmanship is why at Checkatrade we only strive for the highest quality members. Being part of an association such as the National Association of Chimney Sweeps says to homeowners that they can trust the quality of your work.
With over 109,000 searches for chimney sweep jobs on the Checkatrade site alone last year*, it is still a growing industry. The potential for more and more work is a great reason why you might start a chimney sweeping business. Getting on board with NASC and becoming a member with Checkatrade will then help you grow and find more work.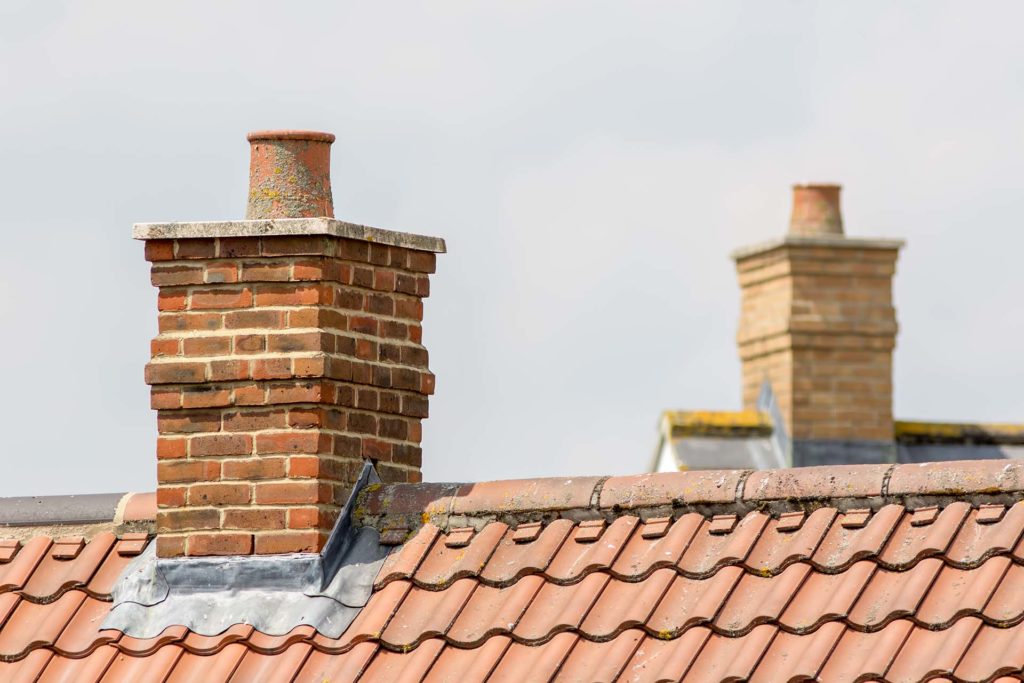 What is the National Association of Chimney Sweeps?
Being formed in 1982, the association was set up to promote high standards in the industry, for sweeping, inspection and maintenance. Although NACS has a fairly small number of registered members, it is recommended by a number of fuel organisations.
There is a strict code of practice that needs to be followed, and the association makes no secret about their code of conduct that should be followed too. Maintaining standards for future jobs, all sweeps that are members of NACS are encouraged to issue relevant certificates to clients and make recommendations about ongoing maintenance and cleaning schedules.
Having people trust trades is why having a membership with Checkatrade is so important. We support the work of trade associations such as the NACS and NACE, the National Association of Chimney Engineers, a similar association that also serves professionals in the industry.
At Checkatrade, we want to keep homeowners safe from rogue trades and enable only trusted and verified professionals. You can help build that trust with people by joining a chimney sweep association such as NASC.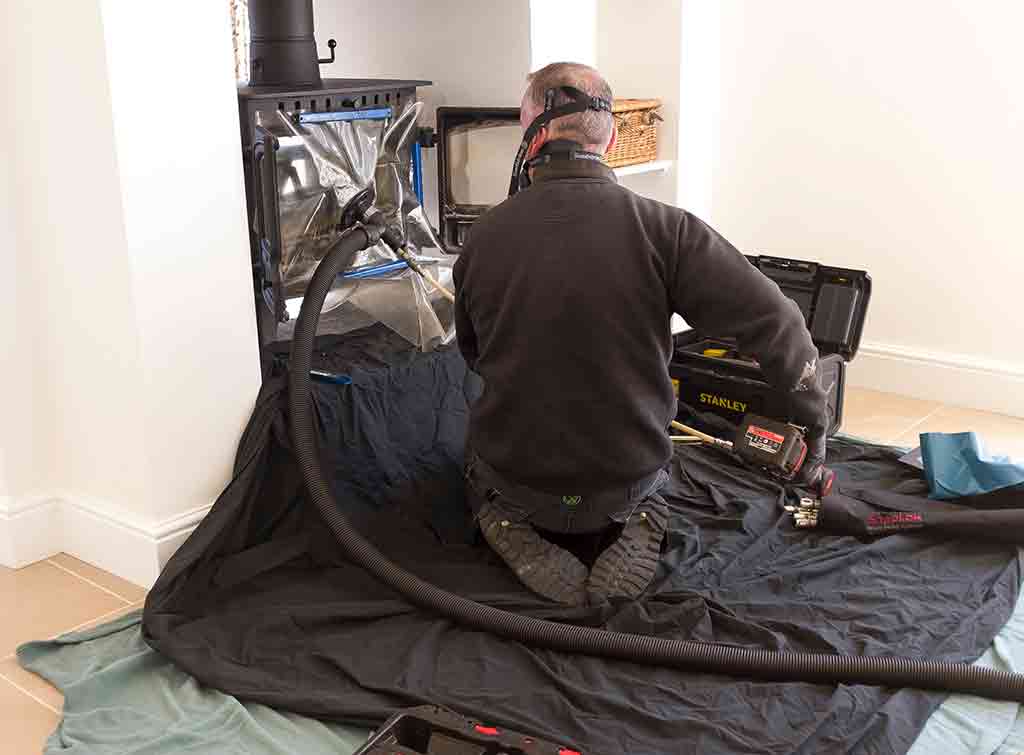 How do you get membership with the association?
While there is currently no specific form to fill in with regards to membership, the NACS encourages potential members to phone or fill in a general enquiry form. Unlike other trade associations, there is a specific training course.
Potential NACS chimney sweeps are encouraged to attend the course, which is aimed at both new and experienced tradespeople. It is carried out at their head office in Stone, Staffordshire.
There are currently three tiers of membership:
Member
Master Member
Master Chimney Sweep
Becoming a NACS chimney sweep provides the ability to progress through the different levels, dependent on completing the correct training courses.
Become the Boss with Checkatrade
Win more jobs with confidence
Learn more
What are the benefits of joining NACS?
The association exists to promote high standards of work across the chimney sweeping industry, and there are a number of benefits to membership to be aware of.
NACS chimney sweeps can:
Use the NACS logo
Get free technical assistance and advice
Discounts on relevant equipment
Access technical resources
Join the Advanced Training Courses
Be promoted in their local area
Use the NACS Certificate of Chimney Sweeping
Having the backing of a trade association can be incredibly useful for trade businesses. It can increase credibility with homeowners and provide access to a wider community of people in the industry.
Many trade association badges can be included on a Checkatrade member profile. That means that when people are looking for work, they can have that extra peace of mind that they'll be working with a reliable trade professional.
How can homeowners find NACS members?
Here are some of the things homeowners look for when hiring tradespeople to carry out work on their chimneys:
Business registered with a trade accreditation body, such as NACS
Checking the credentials of any tradesperson coming into their home
Asking to see an ID badge or checking accreditation
Get a few quotes from other tradespeople
Agree exactly what will be carried out and at what price in contract form
If you have a membership with the National Association of Chimney Sweeps, people will be able to find you through the dedicated "Find a Sweep" function on their website.
The online tool allows people to search for registered NACS chimney sweeps in their area. Many homeowners will seek a tradesperson they can rely on.
With the backing of a trade association and Checkatrade membership, your chimney sweep business could really see the benefit. With both higher volume and quality of work coming through.
At Checkatrade, we ensure all of our members have the correct accreditations to carry out their field of work. A membership with a chimney sweep association such as NACS can be an extra way to see you as a quality and trusted tradesperson that people can rely on.
Secure more chimney sweep work in your area
Homeowners regularly search for trades like yours
Start our checks now
* Search data from homeowners on the www.checkatrade.com website in 2022.