How to start a chimney sweep business
With the increase in popularity of wood burners, chimney sweeping is an essential business to keep our chimneys functioning safely. Once very hazardous, thanks to advances in technology and safety equipment, chimney sweeping can be an excellent career choice. As such, you may be wondering how to start a chimney sweep business. Whether you're already…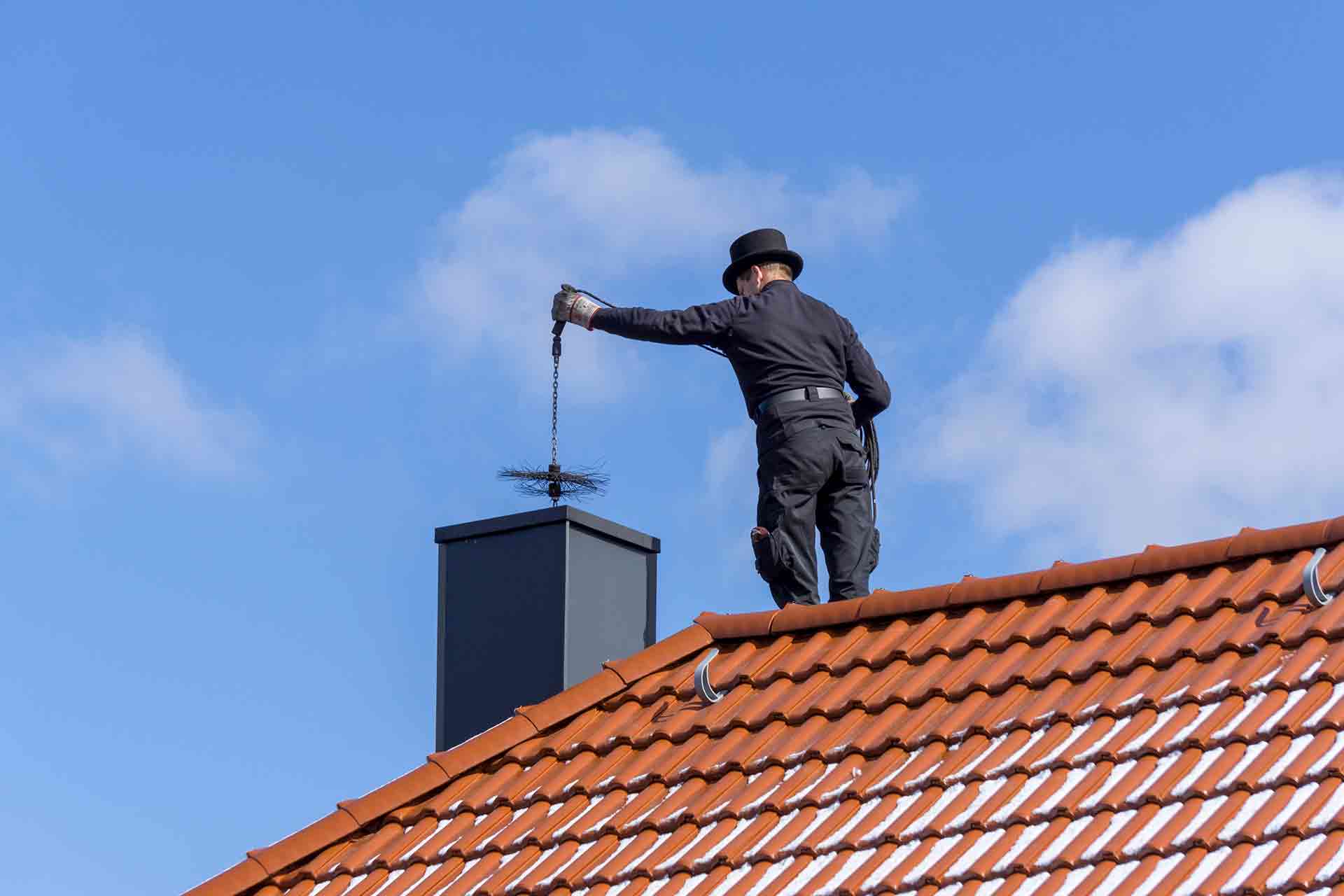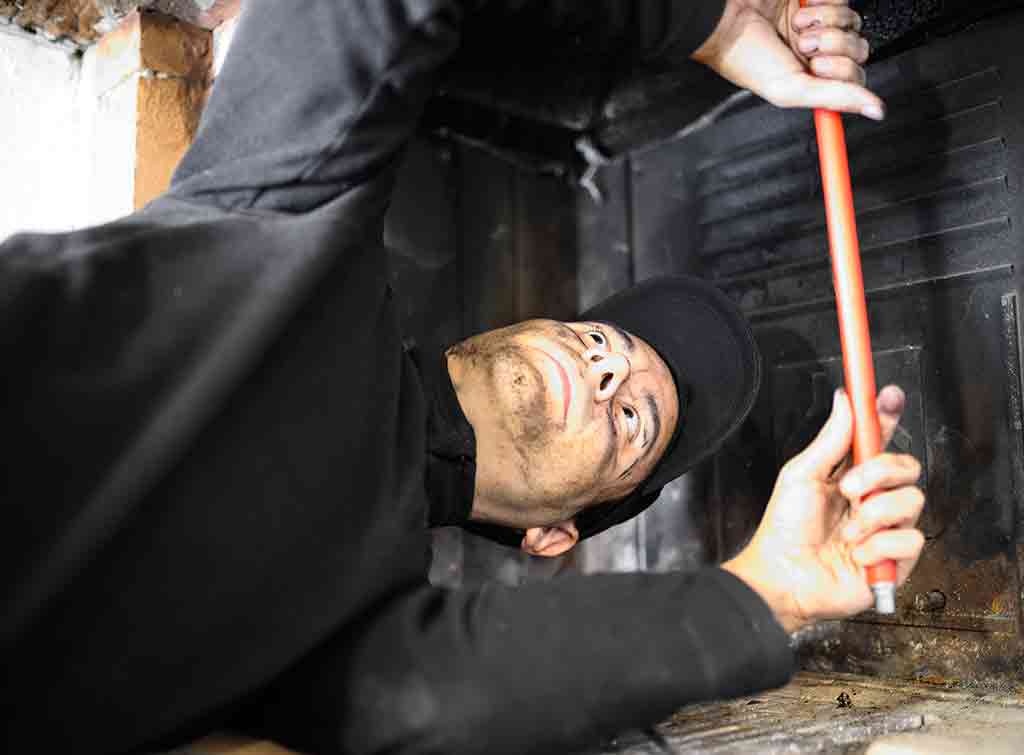 With the increase in popularity of wood burners, chimney sweeping is an essential business to keep our chimneys functioning safely. Once very hazardous, thanks to advances in technology and safety equipment, chimney sweeping can be an excellent career choice. As such, you may be wondering how to start a chimney sweep business.
Whether you're already working in a chimney sweep business or are a newcomer, this guide is designed to teach you everything you need to know about starting your own company. With tips for the financial and legal side of the chimney sweep industry, plus ways to attract customers.
How do I become a chimney sweeper?
The chances are you're already working in this field, however it never hurts to have a reminder of the necessary requirements for a chimney sweep. Just starting out and wondering how do I become a chimney sweeper? Use the following tips:
You'll need at least a basic level of training by an experienced chimney sweep.
Health and safety training is essential to prevent accidents and injuries.
A driving license is vital to help you get from location to location with your equipment.
You'll need to work well at heights and be physically fit.
You can also choose to join the Guild of Master Chimney Sweeps or the National Association of Chimney Sweeps for extra credibility with your customers.
Joining a competent person scheme such as HETAS.
How to start a chimney sweep business
If you're unsure how to start a chimney sweep business, this section is essential to your success. As with any business venture, we'd always recommend beginning with a comprehensive business plan. This can be as detailed as you like but remember the more time you put into creating a business plan, the more this'll help with your new company. Follow the below steps:
Financial: It can help to initially work out your finances before taking any further steps. This will involve working out your start up costs, your regular outgoings and how much you plan to charge customers. Check you'll make enough money to cover your expenses and leave a profit but don't forget, overcharging may lose you potential customers.
Logistics: Work out where you'll operate, what hours you'll work and what services you'll offer to your customers. Another thing to think about is whether you'll take on any employees. Plus, you can always add more people later once your company is running well.
Legal: Choose a company name and register with Companies House before you start trading. You'll also need insurance to protect your business and to put aside money for the tax man. It's worth mentioning that if you don't pay National Insurance, this may affect your pension.
Marketing: Once you've decided which customers you want to reach, you'll need a plan for how to attract them to use your services. Many small businesses use local Facebook groups for free advertising, but you can also pay to place adverts. One of the best ways to show customers your business is credible is by becoming a Checkatrade member. You can also get your share in the thousands of homeowner searches we get each month.
Important considerations for setting up a UK chimney sweeping business
When setting up a UK chimney sweeping business, you'll need to make many important decisions and choices. These initial considerations will help to shape your company and its future. Below are a few things to think about when setting up a UK chimney sweeping business:
Take a little time to research the chimney sweep market in your area and see where there is demand. This may mean offering different, more popular services or offering something your competitors don't, to reach new customers.
Speak to other chimney sweeps in your area for advice. It may be handy to get the perspective of more experienced business owners. If you do need support, as a Checkatrade member you'll have full access to our members community where you can chat with other tradespeople, get advice and ask questions.
Ensure you always follow health and safety. This is a big one. While accidents can happen, never be tempted to put yourself at risk. Remember staying safe and healthy is crucial to the smooth running of your company.
Work out how you'll cope with extra demand during busy seasons (autumn and winter) and how you'll survive quiet seasons (spring and summer). For example, do you need to take on temporary workers during busy times?
Why not try offering initial discounts or packages to raise demand and get you started?
What extra services can I offer?
If you're looking to quickly expand your new business, it may be worth branching out and offering extra services. You could do this by taking on employees with different skills or investing in training yourself or current employees. Some extra services that work well with chimney sweeping include:
Chimney inspections via CCTV
Installing and repairing fireplaces
Repairing and maintaining chimney lining
Fitting chimney pots
Checking the safety of chimneys
UK chimney sweep equipment
It's no secret that there'll be start up costs for your new business and the amount of initial funds you need will depend on whether you already own the necessary tools to do your job. Starting a company means you'll need a vehicle and some essential UK chimney sweep equipment such as:
Dust sheets
Dust mask
Ladders
Chimney rods
Chimney brushes
Vacuum cleaner
Chimney cowls
How much do UK chimney sweeps make?
If you're planning to work in this sector, you may be curious about how much UK chimney sweeps make. Generally, this'll depend on what services you offer, your experience, the quality of tools you use and the demand in your area. A rough guide for how must chimney sweepers do earn is between £50 and £80. If you work in London this will increase to £90.
Is a chimney sweeping business profitable?
Before you make the switch from employee to business owner, you'll be pleased to know that a chimney sweeping business can be profitable. Having said this, the amount of profit you make will largely depend on how much you charge, what your overheads are, where you live and your experience.
How much does it cost to start a chimney sweep business?
As we mentioned earlier there are start up costs involved with most new businesses, although these will vary depending on your current circumstances. So, how much does it cost to start a chimney sweep business?
Well, you'll need to invest in a van and tools before you can start working. Add to that the cost of insurance which is necessary to protect your company financially and legally in case of accidents or mistakes. You'll also need to pay a small fee to register with Companies House and finally, if you plan to hire employees, you'll need to take any wages into account.
One of the best ways to save on essentials like tools, materials and equipment is to become a Checkatrade member and access our Buyers Club where you can enjoy huge discounts.
Staying safe while working at height
As a chimney sweep, you can expect to end up on many roofs over your career. This is always risky and working at height is still one of the main causes of injuries in the workplace. There are certain regulations that you need to adhere to and our working at height guide should answer all your questions.
Useful checklist for becoming a chimney sweep
Start with a clear and detailed business plan.
Having insurance is crucial to keep your business running smoothly if you make a mistake or have an accident. Tool insurance is also the perfect way to cover your equipment if it's stolen.
You'll need to budget for start-up costs to cover things like your van, tools and insurance.
Owning a chimney sweep business is profitable and investing in new employees or training can boost your income.
Never be tempted to work as a chimney sweep without following health and safety regulations.