How to refine your new trade business idea
Refining your business idea early on helps you define what you do, who you help, and where to focus your marketing efforts. It starts with a concept and ends with a tangible business that makes you real cash. Read our expert advice for nailing down this important step.
In this article, we'll cover:
Business ideas give us a buzz. When we come up with an idea, a name, and an offer, we feel innovative and accomplished.
Excited, we then want to get started straight away. Like moths to a flame, we run head-first towards the lights of success – only to knock ourselves out on all the warning signs we conveniently ignore.
This is because our giddiness makes us impatient, but to get past those warning signs and step into the light, you need to take a long hard look at your business.
For example:
Do you have a business plan?
Are you sure there's a need for what you're planning to do?
Can you actually do everything you've set out to do?
We don't mean to throw water on those adrenaline-induced flames. We just want to make sure you've really thought about everything before you fully launch yourself into the world of business.
This is your chance to refine your idea, so keep on scrolling.
Why do I need to refine my business idea?
Because there's a difference between an uncut diamond and the crown jewels. You might have the ingredients for the perfect business, but if you don't refine them, no one is going to be impressed.
You need to build an offer with some wow factor. And that's only achieved when you take your ingredients and find a way to bake something unique.
Refining your business idea
Yes, it's all well and good saying all this, we know, but how do you actually refine your business idea?
One word: research.
To refine your business idea and set yourself up for success, there are a few aspects you need to take a look at.
Let's cover some steps you need to add to your 'to-do' list in greater detail.
Conduct market research
When you have a business idea, you must determine whether anyone wants what you're hoping to sell. This is where your research needs to start.
There's no point refining your business idea if you don't know what problem you're solving or if there isn't a market for your service. For example, as a tradesperson, what do you specialise in doing and who is likely to buy those services?
Once you have a rough idea of who you want to approach, go out and talk to them. Ask questions, send out surveys, and for the most useful data, ideally get your target audience to respond.
For example, this might be homeowners, property owners who own and rent property, or other trade business owners.
Tailor your questions to a specific need, whether you solve that need, what they like and don't like about certain services, and what they're willing to pay to improve their experience.
Whatever you do, keep it short and simple with a social media poll or an email survey.
Once you've gained and collated these valuable insights, you're well on your way to refining your business idea.
Analyse market conditions
A good idea and an interest in that idea is one thing, yet how likely you are to sell it is another.
Check out your competition to establish how lucrative your business offer is. And if you find no real competition, that's not necessarily a good thing. Explore why no one else has done it before.
For example, has your business idea been attempted before? If not, does that mean you're filling a gap in the market/niche or will you be flogging a dead horse? You can look at scarcity in two ways: you're offering something people want that no other business does, or you're offering something people don't want and there's no market for it.
Alternatively, if there's a lot of competition, what do you offer they don't? What's your unique selling point (USP)?
In terms of trade, this could look like a roofer who specialises in solar panels, an electrician who installs smart home hubs, or a painter and decorator who offers their customers a trade discount on the latest emulsions. Whatever it is, make sure you define its value and use it to stand out from your competition.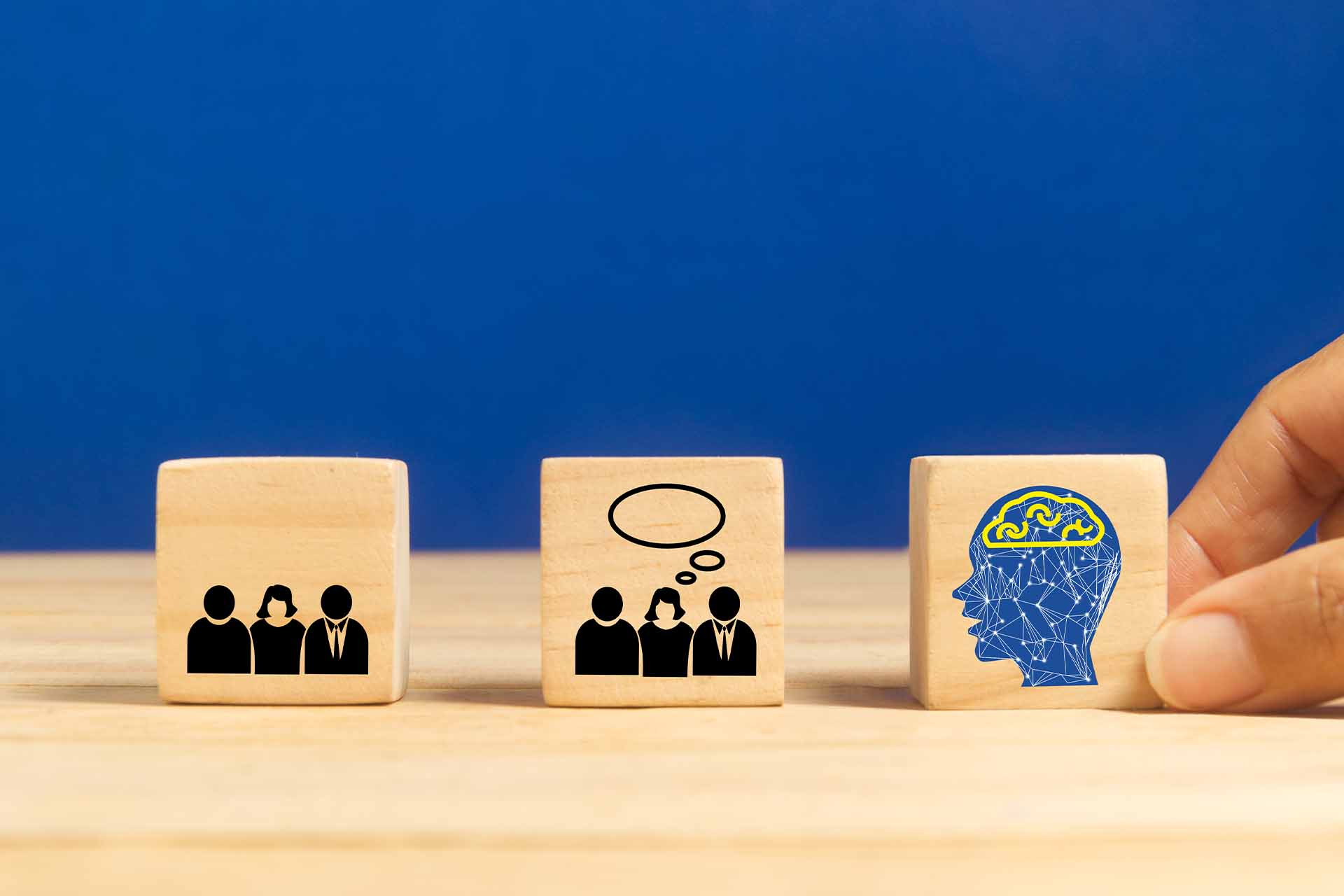 Determine your target market
By this point, you know your business idea has bones. So, all that's left to do is to determine your target market.
You've already thought about your target audience; however, it's worth refining it, so you're super clear on your messaging. It also makes it easier for customers to understand what you do and how you can help them.
An easy exercise you can do now is the following. Just fill out the brackets with your own business idea.
[You/your company] is developing/offering [refined offer] to help [target audience] [solve a problem] with/using our [USP].
Example 1: [Checkatrade] is developing [marketing materials] to help [tradespeople pitch themselves to clients better] using our [unique expertise on the matter].
Example 2: [John Doe Ltd.] is offering [CCTV drone surveys] to help [homeowners save time and money on costly manual alternatives] using our latest certified technology.
Find your target audience
Now you've refined and defined your business idea, it's time to go out and find your target audience.
You can't sell your services to the right people if you're not pitching yourself in the right place. This could be on homeowner forums, social media, your own site, Checkatrade, or other directories.
Search by interests and commonly asked questions to identify where your target audience goes for advice, and look at how to pitch yourself as the trusted expert you are to start seeing queries.
Once you've done this, make sure to read our guide: Why you need a marketing plan now more than ever (and how to create one!) – Free marketing planning guide included for the best ways to speak to your audience about your new business idea.
Why you need a marketing plan now more than ever (and how to create one!) – Free marketing planning guide included
Round up
Research is time-consuming and refining your business idea means you have to look at your business through a hard critical eye on your baby, but it's essential. Success comes from establishing your business identity and refining your business idea early on.
Make sure that when you launch, you truly know who you are, what you do, and who needs you.
Remember: You can adapt as a business. You may learn things along the way, and when you do, adapt. Start small and build your business over time. Scale gradually and consider refining your offer as an ongoing task.
Get the tick that people trust
Get found and be seen as a trusted tradesperson on Checkatrade
Join Checkatrade now