Best jobs to retrain for at 40 in the UK
The big 4 – 0h! Mid-life is a time in our lives when we often question our career choices. But 40 years old is a great age to retrain. Find out how to retrain at 40.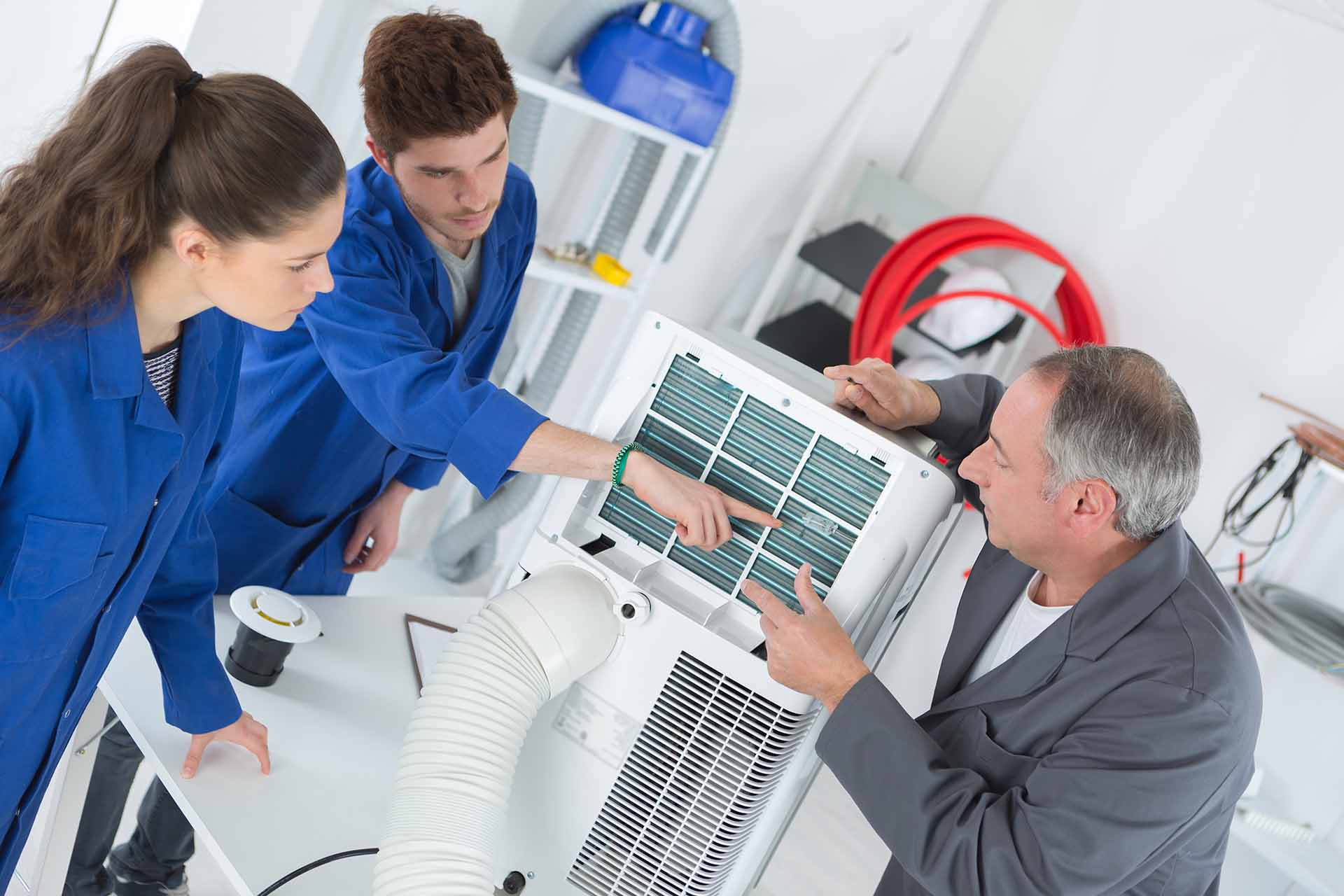 Can I retrain at 40?
When it comes to retraining at 40, your options are virtually endless. If you have the desire, you can successfully retrain in any profession from a bricklayer to a teacher and everything in between. In the UK today, if you're looking for a career change at 40 with no degree, then one of the best options is to learn a skilled trade.
Highly skilled tradespeople such as plumbers and electricians are in high demand across the country. This means there'll always be work available once you're qualified. You'll also have the capacity to earn an excellent salary as you become more experienced.
Choosing the best courses for you
Once you've decided on the type of career change that interests you, you will need to sign up for a training course. The best course will give you the skills and experience you need to kickstart your new career while also providing you with the necessary qualifications upon completion.
Timescale may also be an important consideration. Training as an electrician, for example, once would have taken up to three years. Today you can take an electrician's course and be qualified to become an electrician's mate in 6 months.
Best trades to retrain for
There are lots of easy career changes that pay well in the UK. Choose something that interests you and you shouldn't go wrong. With the increasing demand for skilled tradespeople in the UK, some of the best opportunities are in the areas of plumbing, electrics, and gas engineering.
Let's take a closer look at these three trades to see what to expect as a newly qualified tradesperson.
Retraining as an electrician at 40
Electricians are highly skilled and technically competent. They carry out a wide variety of work from residential wiring to civil engineering, street lighting, broadband network configuration, and commercial electricity supply.
As a qualified electrician, you can expect:
Excellent salary
Interesting and varied work
Different working environments
Design, installation, and maintenance work
To find out more about retraining as an electrician visit our blog about specialist electrician courses.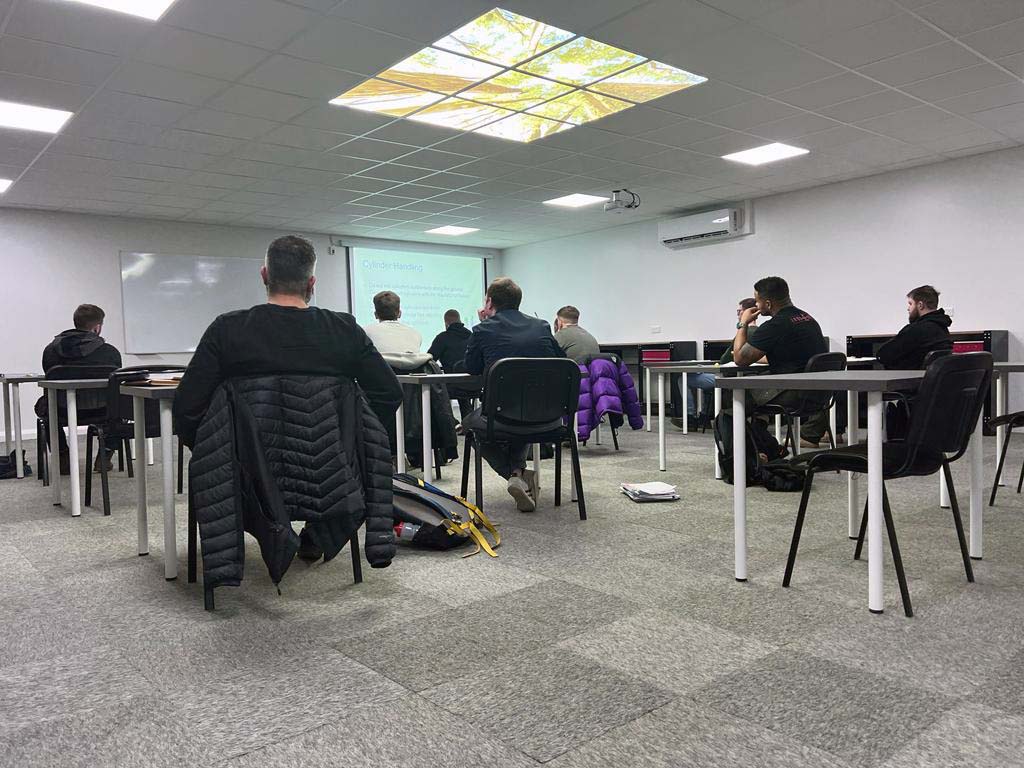 Retraining as a plumber at 40
Plumbers also have excellent earning potential and numerous job opportunities across the country. Being a plumber, however, is more physically demanding than being an electrician. You must have a reasonable level of fitness and strength to competently carry out all duties.
Some things to expect as a qualified plumber include:
Excellent salary
Working on domestic and industrial water systems
Simple leak repairs to complex water pipe design
Working with new automated technology
Have a read of our plumbing myth buster blog to find out all you need to know about retraining as a plumber.
Retraining as a gas engineer at 40
Despite the current drive towards using green energy, natural gas will continue to play an important part in heating our homes for the foreseeable future. Retraining as a gas engineer is a great career choice. You will, in fact, be involved in a time when gas engineers are in most demand for both new system design and installation and current boiler maintenance work.
When you retrain as a gas engineer, you can expect:
Excellent salary
Combination of maintenance and installation work
Testing appliances for gas safety and issuing certification
Working at various locations both domestic and commercial
Find out more about retraining as a gas engineer.
Career prospects
As mentioned above, skilled tradespeople are in high demand across the UK. If you decide to take the plunge and retrain as an electrician, plumber, or gas engineer, then your career prospects will skyrocket. As a newly qualified skilled tradesperson some of the opportunities available to you include:
Electricians
Domestic electrician
Installation electrician
Maintenance & PAT testing
Electric vehicle design and maintenance
Highway electrical systems
Plumbers
Commercial plumbers
Residential plumbers
Water supply plumbers
Water treatment specialists
Servicing and repair
Gas engineers
Boiler installation and maintenance
Gas Safe testing and certification
New technology development
Commercial gas infrastructure
Emergency gas leak repairs
Once you're retrained, be sure to consider joining Checkatrade. As a verified Checkatrade member, you'll get instant respect from both colleagues and customers, winning new business and building your brand as a trusted trader.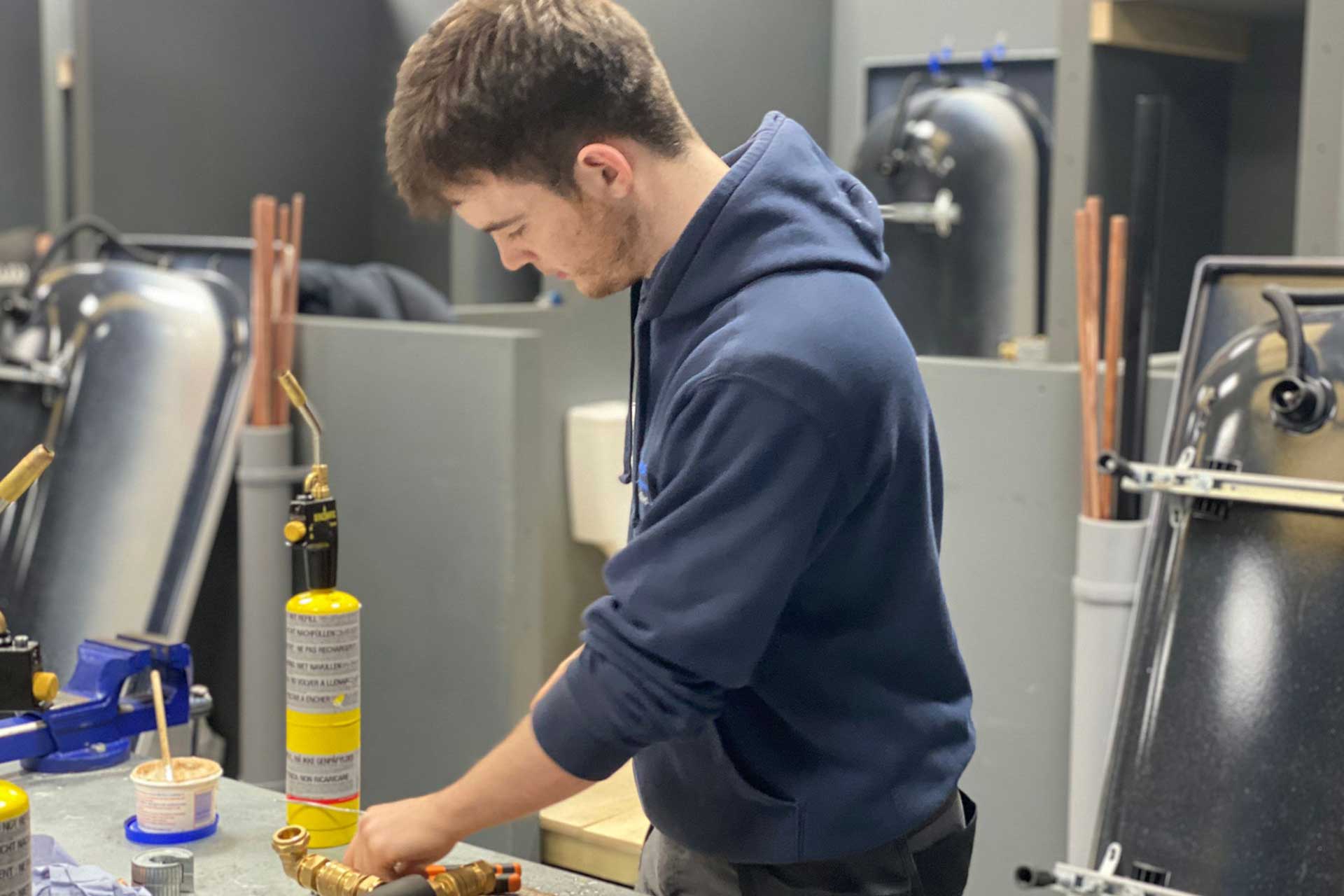 FAQs
What is a good career move at 40?
There isn't a single correct answer to this question. If you want a new career and you're willing to work hard for it, the options are endless. Retraining as a skilled tradesperson, however, can open up excellent opportunities and can provide you with an enjoyable and well-paid new career.
What jobs are most popular with over 40s?
Skilled trades such as electricians and plumbers are popular jobs with over 40s. Other trades such as builders, plasterers, decorators, and gardeners are also popular.
Administrative and office-based jobs also remain popular with over 40s. Tradespeople often use their work experience and transferrable skills to successfully switch from working hands on to more managerial roles within the same industry.
What jobs are most in demand in the UK in 2022?
High tech jobs that develop the latest technologies are continually in high demand. This includes jobs working in renewable energy generation and application, electric vehicle development and network infrastructure, and all computer and digital professions.
What jobs will disappear by 2030?
As automation increases, experts predict that jobs such as cashiers and customer service advisors will become increasing machine-based. The need for human interaction, however, will never be fully replaced by machines as there will always be the need for an unusual request that a machine can't fulfil.
Is it worth retraining at 40?
Yes! Definitely. In terms of your working life, 40 is still young. Many people retrain at 40, 50 or even 60 and enjoy long and successful second or third careers.
Retrain for a successful career
And join the #1 trade directory to grow your trade business
Sign up now