The importance of setting aims and objectives for your business
If you want to build a successful business, setting clear business aims and objectives is key to getting you where you want to be. We've put together our top tips for setting business aims and objectives to help your business become a successful one.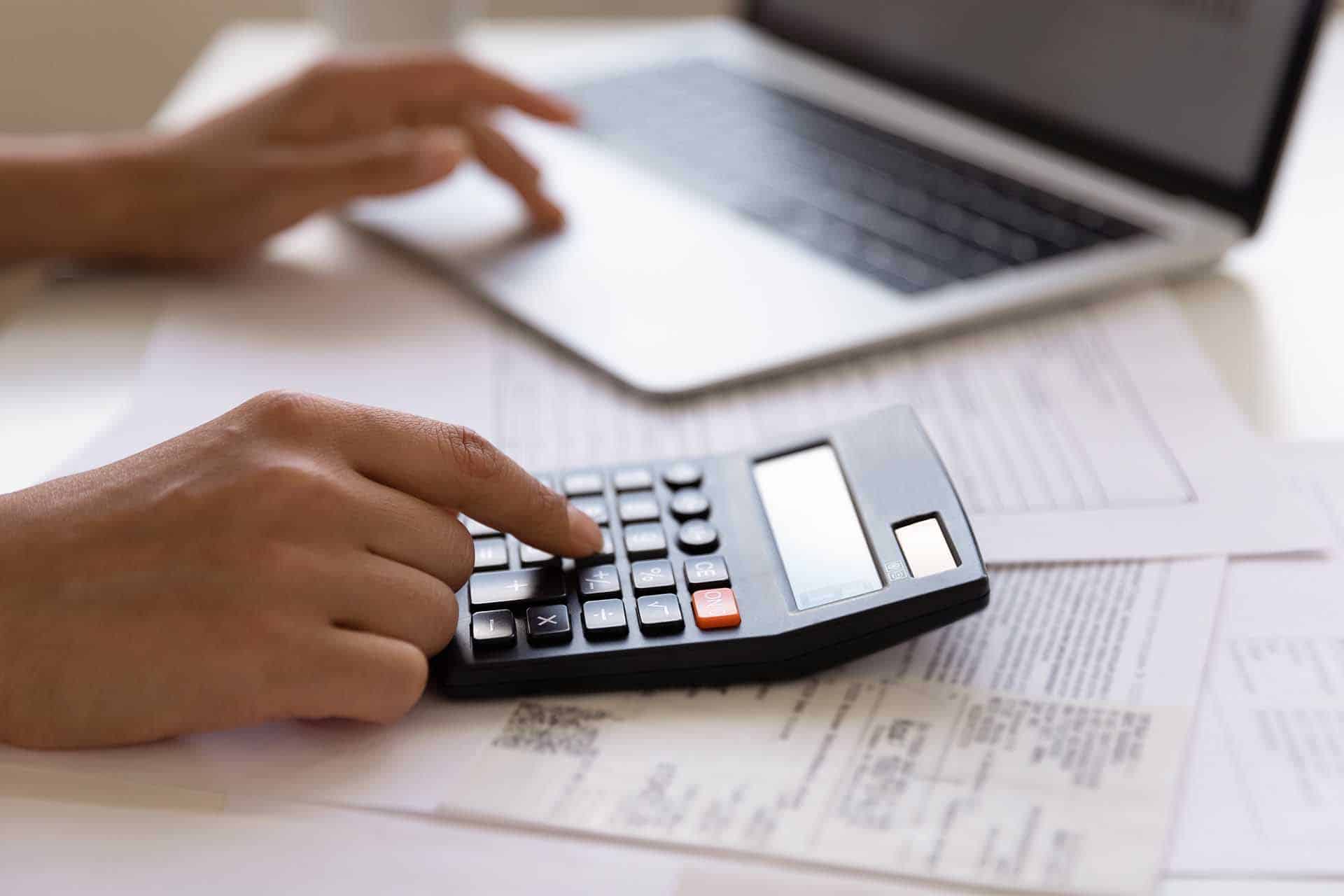 Whether you're writing a new business plan or planning to grow your existing business, setting business aims and objectives is key to success.
By setting clear business aims and objectives you'll identify your goals for a specific period of time – because your objectives will no doubt change over time.
We've put together our top tips for setting your business aims and objectives, with some examples of business aims to help you get started.
Setting business aims and objectives
When we talk about business objectives, we're referring to the goals of your business that you can write down clearly and concisely.
Most aims and objectives of a business usually relate to the key elements of a business, including revenue, operations and processes, productivity and growth.
One key point to remember is that the aims and objectives of your business will change over time. That's because your business will be constantly evolving and will face new challenges and opportunities.
7 common types of business objectives
Every company is different and therefore each business will have its own set of aims and objectives. That said, here are some of the most popular types of business objectives:
1. Establish or increase your market share
You want customers to buy your products or services, and the more customers you have, the greater your market share will be.
2. Increase (or maintain) profits
If you're a start-up business then being able to generate a steady profit and being financially stable might be a key objective. For a more established business, increasing profits and building revenue could be the focus.
3. Improve customer service
We all know that customers are key to the success of any business, so create a business objective that prioritises a positive experience for your customers (and incentivises any employees to provide the best service).
4. Improve the quality of your products or services
The quality of your business's product or service should always be a priority. This applies to being a start-up company and an established business.
5. Boost your productivity
To focus your energy on the core of your business, remove the friction and hassle of poor admin and inefficient processes. Think about setting an objective to install tools and systems that improve the productivity of your business. This could be route optimisation or the Powered Now app (Checkatrade members get an exclusive deal with Powered Now).
6. Grow the business
You might want to focus on building a team or expanding your service area. However you want to grow your business, set objectives that highlight what growth looks like for your business right now.
7. Build a strong brand
Your company's brand (how you look and sound as a business) is what sets you apart from your competitors. And good branding is what often draws customers to your business, so working on building a strong and consistent brand is key to becoming successful.
How to develop business objectives
Once you know what your objectives are, you'll need to spend time developing them.
It's worth spending the time on this, as investing the time now will pay off tenfold in the future success of your business.
Here's how you can set aims and objectives for your business:
Step 1: Brainstorm ideas
To get things started, sit down and brainstorm all the challenges and opportunities you can think of that affect your business right now – or will do in the near future. Make a list of potential goals you'd like to achieve based on those challenges and opportunities.
Step 2: Involve others
You don't need to go this alone. And you shouldn't. Speaking to other people means you can get their perspective on how you can make the business more successful. Speak to your friends, family, accountant and if you have any employees, get their opinion.
Step 3: Organise your suggestions
Once you have a list of ideas from your brainstorming and collaborating, it's time to group them to make them easier to translate into clear objectives. If there are lots of ideas relating to a certain topic, like revenue or customer satisfaction, chances are those are the areas you should prioritise.
Common categories for objectives include:
Financial growth
Customer satisfaction
Recruitment and staff retention
Business operations
Research and development
Step 4: Be SMART
When it comes to writing out your objectives, it's helpful to use the common acronym SMART. This is a tool often used by businesses to help set tangible objectives that are easy to act upon.
When setting your business objectives, make sure they are:
Specific – Each goal needs to be as specific as possible and state what needs to be accomplished, who's responsible for it, and what steps need to be taken to achieve it
Measurable – With a specific goal in mind, you need to quantify it so that you can track progress and know when you've reached your goal
Achievable – You need to be realistic with the business objectives you're setting. All your objectives should be achievable with a reasonable amount of effort
Relevant – Think about the bigger picture and check that your objective is relevant to the overall goals of your business
Timely – Put a timeframe in place, so that you and your team know when you need to achieve your objectives and can stay on track
Step 5: Review your objectives
Once you have your business objectives in place, make sure you review them regularly. Depending on the nature and timescale of each objective you might want to review them monthly, annually or every five years, for example.
When reviewing your business objectives, make sure that they're still relevant for your business at the time. If not, update them. It's important that you always focus on the current situation you find your business in (not on past priorities).
Need help writing your business plan? Download our free business plan template now to get started:
Why do business aims change?
Change is a core part of running a business, and business aims are no different! There are a number of reasons why the aims and objectives of a business will change over time, such as:
Once you've established your business as a start up, your goals will probably shift into wanting to expand
New competitors can enter and disrupt the market and cause knock-on effects for your business
New laws might affect how you operate or impact the costs of running your business, so you'll need to adapt your objectives accordingly
The economy is constantly changing and major shifts, such as a recession or economic boom, will affect where you prioritise your efforts, e.g. survival vs expansion
Advancements in technology always bring about change and innovations that affect production, commerce or customer behaviours will require your business to refocus
Consumer tastes and behaviours change over time. What and how customers buy is different now from 10 years ago. And they'll undoubtedly be different 10 years from now
Importance of business objectives
The aims and objectives of a business will directly impact its future success of the business. Here are some of the reasons why setting business aims and objectives are so important:
They provide clear goals for you and your team to work towards
They create structure to build actionable tasks
They can improve your customer satisfaction and loyalty
They help to establish a strong brand that attracts customers
They can boost the productivity of your business
They encourage team cooperation and collaboration as you all work towards a common goal
Conclusion
The process of setting business aims and objectives of a business isn't just a box-ticking exercise. Your business objectives set a solid foundation and clear focus for you and your business.
From surviving your first years of business to expanding, the business aims and objectives are key to success.
The sooner you understand exactly where you want to go, the quicker you can set sail in that direction and achieve your goals.
FAQs
What factors affect business objectives?
There are a number of factors that affect business objectives, including:
New government legislation
Changes in the economy
Innovations in technology
Consumer tastes and customer behaviour
Shifts in environmental and ethical standards
Why do business aims differ?
Each business is unique and, as such, every business will have its own aims and objectives. For example, a start-up will have different aims than an established business, and your industry may influence your goals in different ways.
*Year runs from April 21' to March 22'. Spend based on 12,505 members. Discounts differ depending on the partner. Products range from low value items to high value items. Total amount spent on Selco is estimated at £42,380,838 by 7,298 members and based on average savings per member from 2020/21. 10% discount. Some exclusions will apply on products.