How to start a telecoms engineering business
Working in telecommunications gives you a fantastic insight into the latest technological innovations, making this a fast moving, never boring industry. You may work with data providers, on building home security systems, with cellular networks or in many other fascinating roles. One of the best ways to inject life into your career is to learn…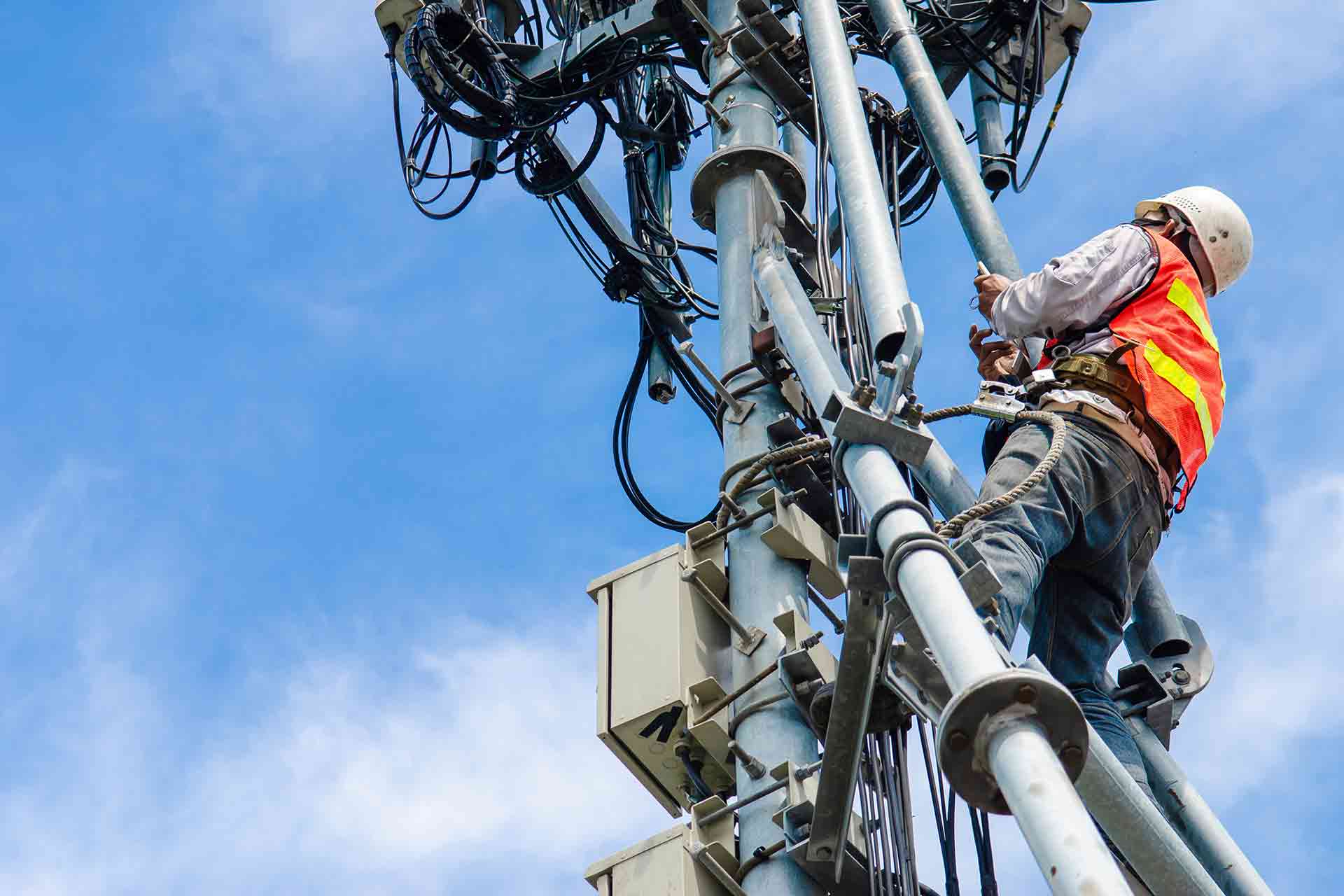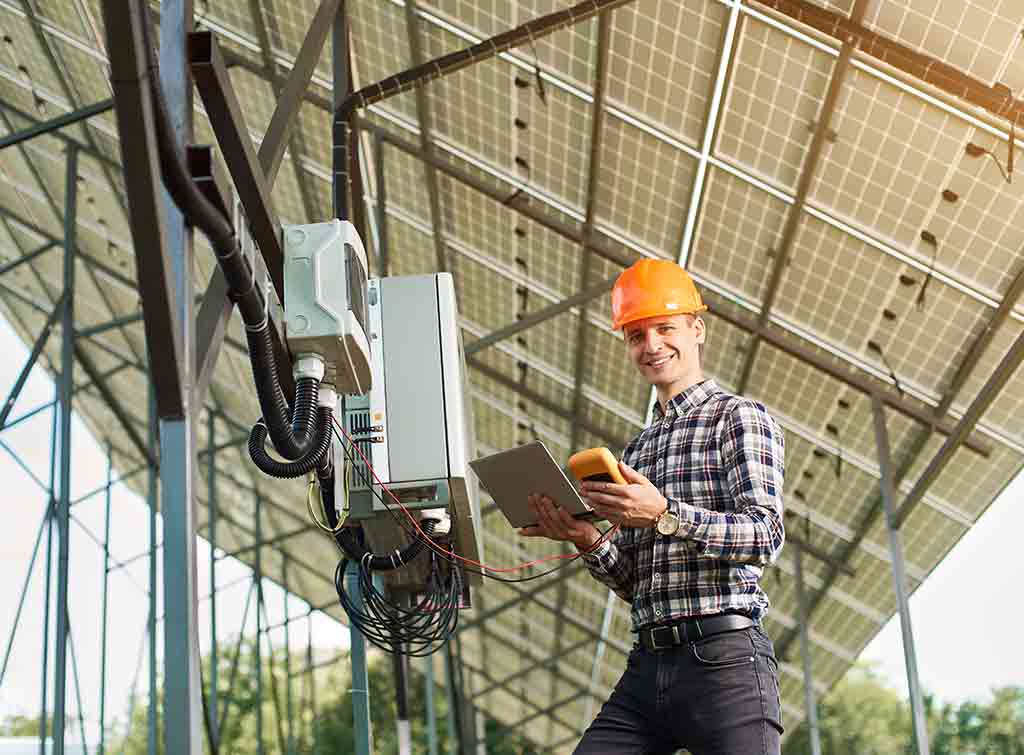 Working in telecommunications gives you a fantastic insight into the latest technological innovations, making this a fast moving, never boring industry. You may work with data providers, on building home security systems, with cellular networks or in many other fascinating roles.
One of the best ways to inject life into your career is to learn how to start a telecoms engineering business. With the opportunity to make your own business decisions and choose who you work with, this is a big decision with incredible rewards. Whether you're ready to take your first steps or if you'd like to know more, this guide is here to support and advise you.
Advantages to starting a telecoms business
So, let's start by looking at the many advantages to starting a telecoms business. Well, to begin with, you'll have complete control over how your business is run. From setting your own hours to choosing the services you'll offer, this company will be entirely shaped by your choices. Another advantage is you can play to your strengths by choosing the areas in which you'll specialise.
You'll also have the opportunity to invest in your own training, allowing you to improve your skills and offer different services to your customers. Thankfully, the telecommunications sector is also lucrative, meaning you'll make a good wage to compensate for your hard work. Finally, you'll have the choice over whether to be a limited company or a sole trader.
How to start a telecoms engineering business: Making a business plan
As with any new company, it's always worth sitting down and creating an in-depth business plan. This'll be looked at by potential investors, so ensure you cover everything you want to achieve. It can also help to set goals for your business to know what you're aiming for. Make these goals SMART by ensuring they are specific, measurable, achievable, realistic and time based.
Finances
One of the most important parts of a business plan is your projected finances. You'll need to outline how you'll fund your business, whether through savings, loans or other investments. Next, plan how much you'll charge customers and consider any outgoings like tools, insurance and materials. You should ensure you'll make enough money without overcharging for your services.
Logistics & legal
Next, decide on the logistics of your new company. Where (location), when (working hours) and how (services offered) will you operate? This is important to give your business a clear path for growth. Remember to also consider the legal aspects of starting a business. You'll need to register with Companies House, get the relevant insurance and licences, plus pay tax and National Insurance.
Marketing
It's important to have a plan for marketing your company. For example, who are your targeted customers, how will you stand out over your competition and how will you reach clients? You could consider paying for marketing via advertising or, if you join Checkatrade you'll receive free marketing materials and exposure on Google to help start your business.
Risks
Finally, take a little time to think about the risk factors for your business. Don't forget, without insurance your business may be vulnerable in case of any mistakes or accidents on your part. Read our professional indemnity insurance guide for more information about this essential insurance. Also, ensure you always operate within safety standards to protect yourself from injury.
Essential things to consider
Starting a new business can mean you face a number of challenges, so proper preparation is key. Once you have a bulletproof business plan, you're ready to take your first steps to starting your company.
However, it's really important when learning how to start your telecom contractor business, to take a little time to consider the following points:
When building your new company, you have the flexibility to set your own hours. But you may wish to align these with times that more customers are available like weekends or evenings.
Stick to your financial plans and never overextend yourself financially or your business will be at risk.
Always protect your business with insurance. We'd recommend at least getting professional indemnity insurance, tool insurance and van insurance.
Decide whether or not you'll take on other employees. They can help to grow your business and support you during difficult times, although having employees means extra paperwork and management.
Choose whether to offer a wide range of services or specialise in a certain area.
Check you have the right qualifications and training for the services you plan to offer.
What skills do I need to start my own telecoms business?
Starting your own telecoms business is different to being an employee and working for another company. This may mean you need a different skillset to make your business successful.
If you're lacking in certain areas don't worry, there're always courses you can take to learn certain essential skills. You'll need to draw on the following skills:
Problem solving
Communication and the ability to solve conflict if necessary
Flexibility when it comes to adapting to new challenges and ways of working
Physical abilities to do more active jobs
Is the telecom business profitable?
With a constant stream of new innovations and inventions, the telecoms sector is growing fast. This means there's high levels of demand for skilled telecoms engineers and that the telecoms business is profitable.
It's worth noting that if you plan to offer unique services you can increase the amount you charge your customers. Plus, investing in training means you can offer a better-quality service with higher rates.
How do I start a small telecom business?
While many new businesses begin with multiple employees and a wide range of services, there's no reason you can't start small and build up your company over time. In fact, if your start-up funds are low, starting a small telecom company is the perfect solution.
Wondering how to start a small telecom business? Just use the following tips:
When you start your new company, don't hire any employees and instead work alone. This will eliminate extra running costs and keep things simple.
Keep on top of your finances by setting a budget and sticking to it.
Only buy essential tools, and if necessary, buy used tools that are in great condition to save money.
Use free channels like Facebook or word of mouth to reach new customers.
Work only in your local area to save on petrol costs.
Consider joining Checkatrade to help increase the visibility of your new business

on Google

and help you to find more customers. Plus, there are a range of different membership options to best suit your needs as a business.
Can an engineer start his own business?
Absolutely, any engineer can start his/her own business. In fact, having experience as an engineer will mean you're familiar with the sector, giving your company a great head start. As an engineer, you'll also have the necessary training to branch out on your own.
Remember, it's always worth creating a watertight business plan and you always have the option to start small and build up your business over time. If you need support to start your own telecoms engineering company, as a Checkatrade member you'll have access to our members community where you can chat to other professionals and ask any questions you have.
What are some of the tools I will need?
As a telecoms engineer, you'll need a range of tools to do your job. Working for another company may have meant using their equipment so it could be necessary to buy your own tools when starting your telecoms business. Some of the essentials you'll need are:
Screwdrivers
Cable cutters
Wrenches
Wire strippers
Crimping pliers
Scissors
Wire pulling tools
Voltage and circuit test equipment
Laser measuring tools
Don't forget that becoming a Checkatrade member will give you access to our Buyers club where you can save thousands of pounds on business essentials like tools and insurance.
Starting an electrical engineering business
If you'd prefer to move to a new sector that is closely linked with telecoms engineering, starting an electrical engineering business is a great option. This is a brilliant solution if you're losing motivation in your current job role and will mean taking on a range of new challenges.
Interested? Check out our how to start an electrical engineering business guide to learn more.
Useful checklist for starting a telecoms business
Begin by creating a detailed and accurate business plan to help shape your new business.
You have the option of starting small if you don't have a large amount of funds to invest in your company.
Set a range of goals so your business has a clear progression plan.
Joining Checkatrade is a fantastic way to grow your business and save you money.