How to successfully start a tyre-fitting business
We're a nation of car enthusiasts, demanding up to 50 million UK tyres per year. That's why now is such a great time to start your own tyre-fitting business.
In this article, we'll cover:
The tyre-fitting market is very competitive, so if you're looking to start your own business, you'll need to stand out. This guide includes everything you need to know when getting started. From initial costs to marketing and legalities, we've got you covered.
How to start a tyre-fitting business
Starting any business requires a little courage, so don't worry if you feel a little apprehensive. This is completely normal.
Once your business is up and running, you'll be amazed at how well you adapt to your new career. And the rewards will make any initial concerns well worth it.
Here's how to get started:
Pick a catchy name that your customers will remember. This means they'll be more likely to use you again – and pass your company name over to their friends and families.
Make sure you set a range of goals that align with the direction you want your business to take. For example, if you want to increase your customer base, set a goal to attract 'X' new customers a month.
Take time to learn about the competition in your area. That'll help you to decide how to position your company. Whether it's offering better prices or different services, you need a way to stand out in this competitive market.
Decide whether to operate a mobile tyre-fitting business or to rent a workspace. As a mobile tyre-fitter, you'll travel to where your customers live or work and change tyres then and there which suits modern, busy life.
Figure out how big you want your company to be. You may prefer to start on your own – particularly if your funds are low – then expand your business and hire employees once you're well established.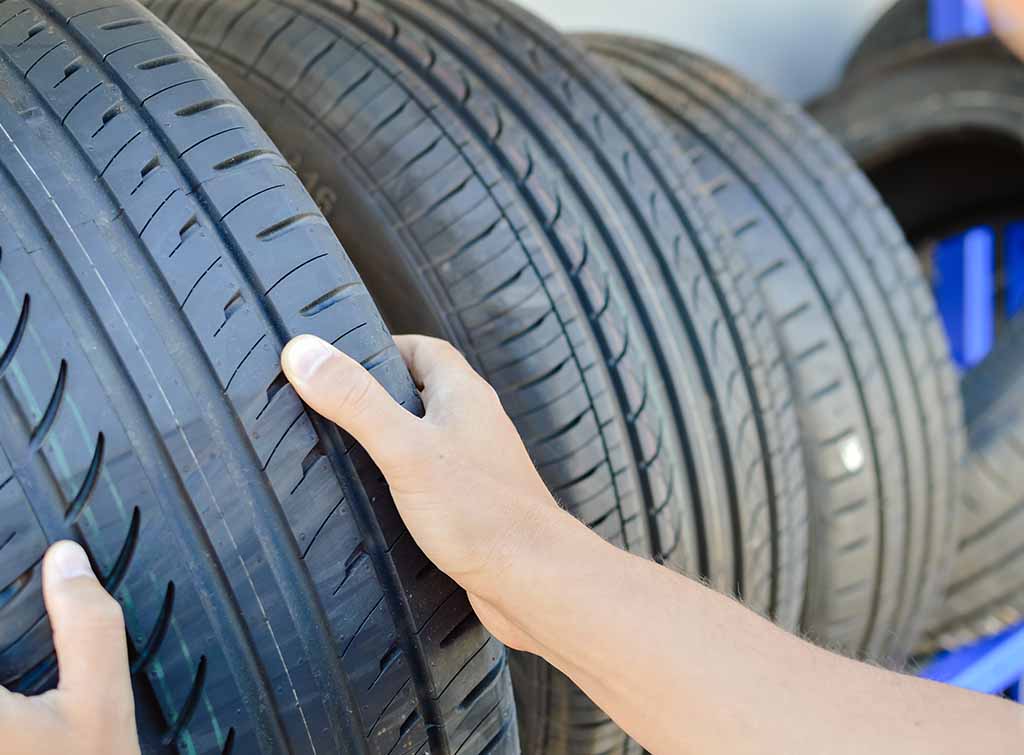 Creating a tyre-fitting business plan
In this day and age, setting up a tyre-fitting business is a great opportunity. A solid business plan can help to guide your new company and allow you to hit the ground running.
Use the following insights to put together your business plan:
Competition
Look at the competition. What are they are offering? Your company needs a unique selling point that your competitors aren't providing. For example: can you offer a different service, a different experience or a better price?
Customers
You may wish to work with a wide range of customers including private motorists, dealerships, farmers or even taxi firms. This can help you attract more customers. But specialising in one particular type of customer may help your company stand out. You also need to decide what area you'll cover if you plan to start a mobile tyre-fitting service.
Marketing
The best way of reaching customers is through marketing. There are lots of ways you can get your business seen, whether that be through digital marketing such as using social media, or by creating flyers. A great way to reach the customers near you is to become a Checkatrade member. Not only will you get leads, but you'll also show potential customers that you're a trustworthy tradesperson.
Funding
Starting a new business will require funding to cover essentials like tools and insurance. So decide how you'll fund your new business, and whether you'll save up the money to cover start up costs, or if you'll take out a loan.
Finances
It's very important to properly plan how you'll manage your finances. So if you're not financially savvy, it may be easier to hire an accountant to assist with this aspect of your business. Remember, you should always make sure you pay the correct amount of tax and National Insurance.
Running your business
When setting up a tyre-fitting business you'll have the freedom to run your company exactly how you choose. This means you can decide what hours or days to work, whether to hire employees or not and what services you'll offer.
The law
Don't forget to register your business with Companies House before you start trading.
Please note: If you'll be transporting used tyres in your company van, you'll need a certificate of registration as a low-tier waste carrier.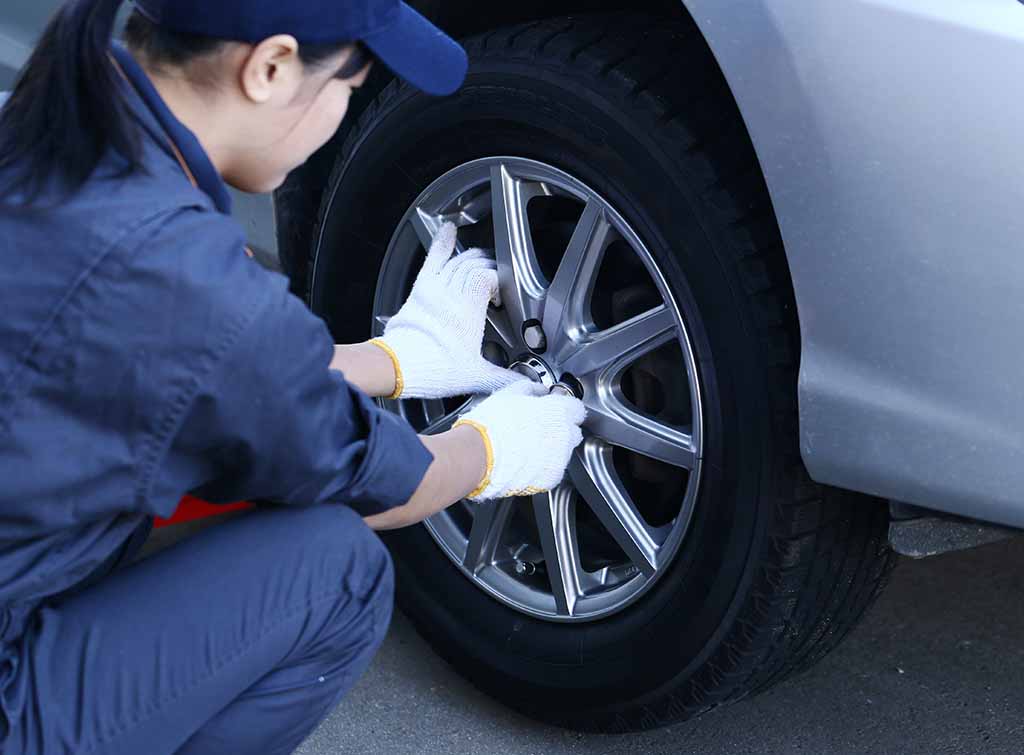 Business insurance
Insurance is an additional cost you need to consider when starting a company. It will protect your company financially and legally in case of accidents or mistakes.
Insurances include:
Tyre-fitter's insurance
Public liability insurance (all Checkatrade members require this to become a member)
Employer's liability insurance (if you'll be taking on employees)
Tool insurance
Van insurance (if you plan for your business to be mobile)
Tyre-fitting business start-up costs
Starting a new business is such an exciting and rewarding process. But before you jump in headfirst, remember all the various items you'll need funds for to get started, such as:
Equipment and tools
New tyres
A van if you plan to set up a mobile-tyre fitting business
A shop or garage where you'll work and store your extra tyres and equipment
Insurance
Marketing
Checkatrade members save money on tools and insurance with exclusive member discounts. Plus, you'll be seen by people looking for tyre-fitting services in your area. There's just one catch. You'll have to pass our 12 checks before becoming a member.
FAQs
Is tyre-fitting profitable?
According to the Pointfranchise website, more than 100,000 tyres are fitted each day in the UK. While you'll have to compete with large-tyre fitting chains and other independent fitters, if you can find a way to stand out, your business will likely be very successful.
There are a few factors that also affect how profitable your tyre-fitting business is, including how many competitors are operating in the local area, how much you charge, and what services you offer.
How much does it cost to start a tyre-fitting business?
This will depend on your current circumstances. For instance, if you already own a van and tools, you can save on these costs. It also depends on the types of insurance you sign up for and any marketing you do.
How can I start a mobile tyre-fitting business?
Learning how to start a mobile tyre-fitting business is a great way to get your foot in the door of this industry. What's more, you won't need to spend your funds on business premises, saving you money on overheads.
You will however need a van that can hold all your necessary equipment and tyres, and you may need storage space if you buy your tyres in bulk. Plus, you can add a call-out charge to the price of tyre-fitting remotely. It's also important to make sure you have a specific mobile tyre-fitting business plan
Starting a tyre-fitting business checklist
The tyre-fitting market is huge, meaning that there is a constant demand for experienced fitters.
Coming up with a memorable company name and a unique selling point will help you to rise above your competitors.
Joining Checkatrade is a great way to grow your new business. You can access your own profile page where you can proudly display customer reviews and testimonials. You'll receive free marketing materials too as well, as becoming a part of our member community.
You'll need funding for start-up costs, but these shouldn't be too high – especially if you already own the necessary equipment.
Getting insurance is the best way to protect your company against financial and legal issues.