Make running your business easier with the Checkatrade Trades app
Do you wish you had the time to share your latest work, reply to customer messages, and grow your online business profile while running your business? Stop wishing, because the Checkatrade Trades app will make it simple for you to do all of this.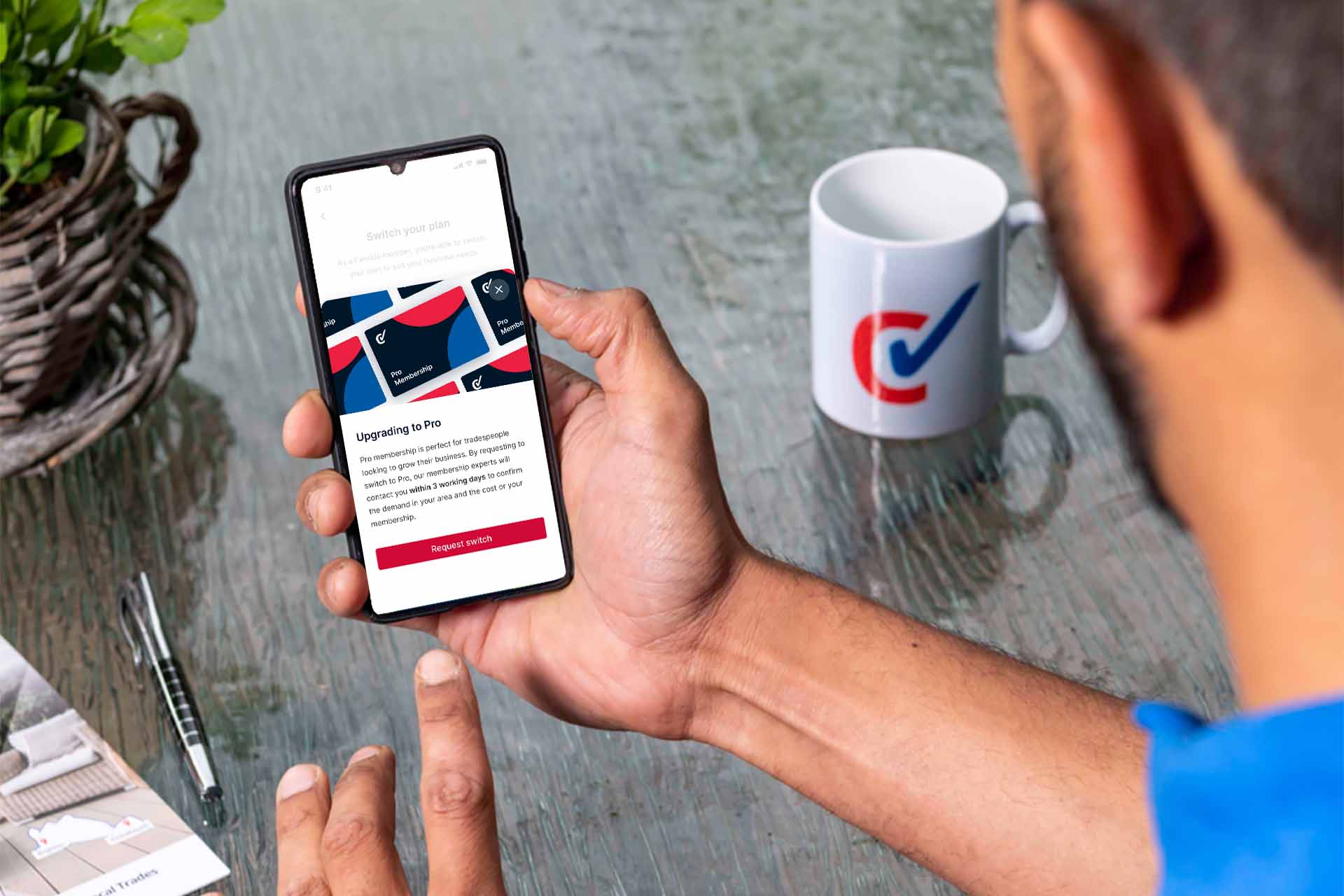 Once upon a time, our members told us that it would be awesome if there was an app to make their lives easier. They wanted one place to simplify managing their membership and profile.
We liked the idea. So much so, we made it a reality with the help of our members in the community!
The Checkatrade Trades app lets you do everything you need to to get the most out of your Checkatrade membership.
How our app makes your life easier
The Checkatrade app allows Checkatrade members to run their business on the go.
There are a lot of useful features to make sure you get the most out of your membership:
See new customer messages and enquiries at a glance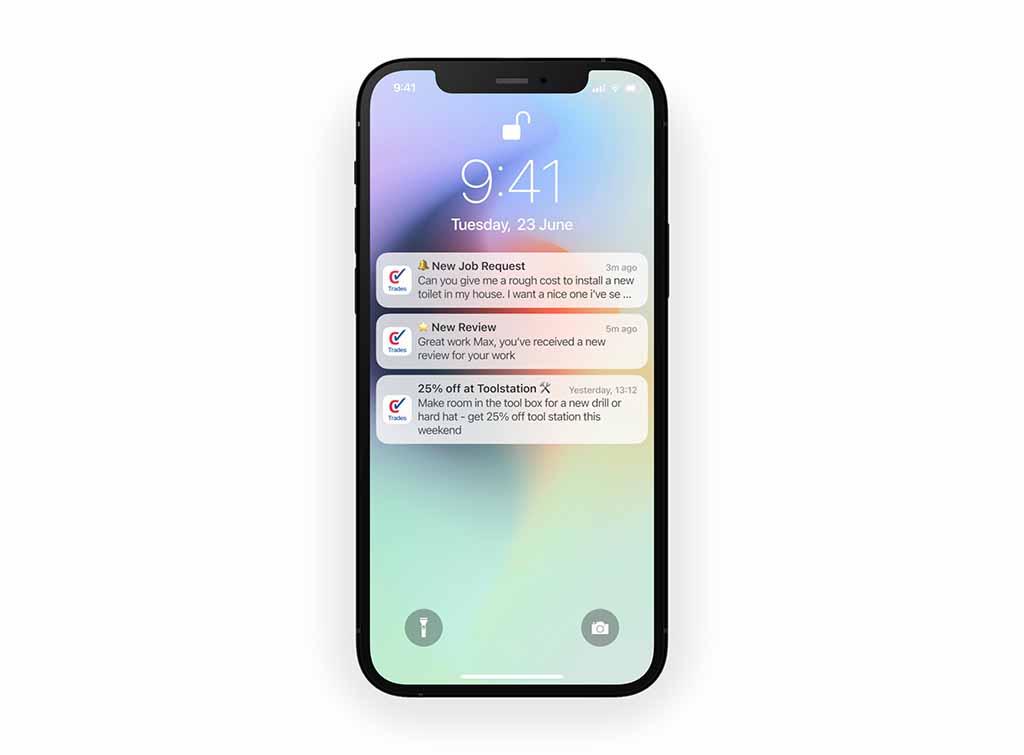 Our newly designed dashboard allows you to respond to job opportunities instantly; whether you're on a job or down the pub (maybe don't reply after too many bevvies!).
Manage your profile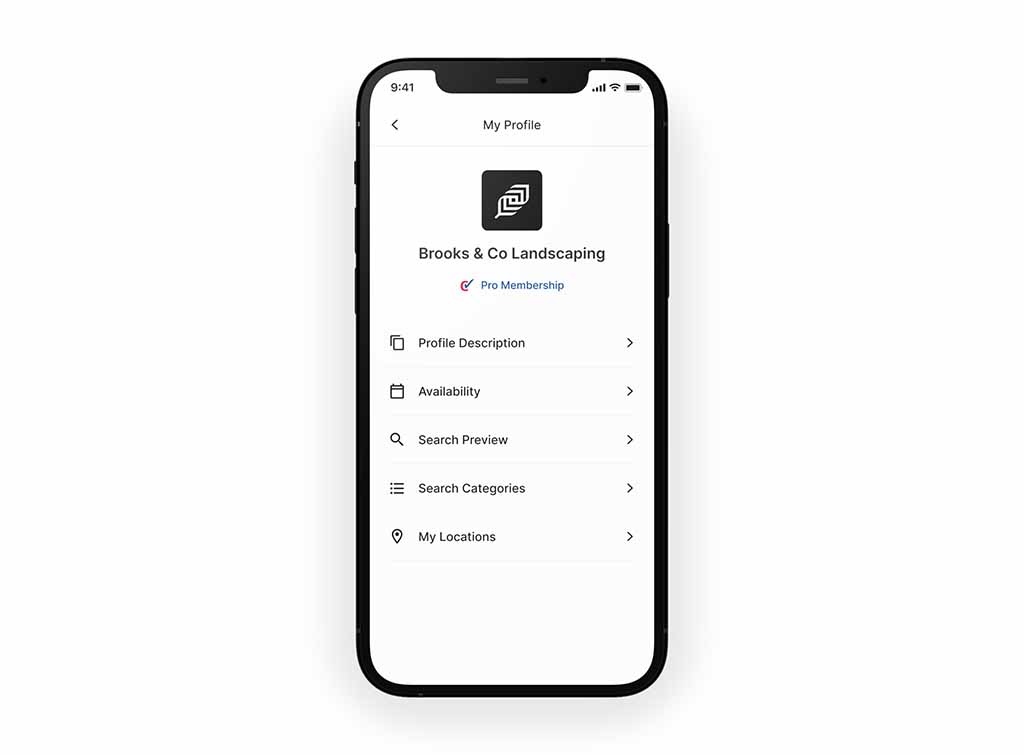 It's your profile, you can do whatever you want to. Upload images and videos of your past projects to showcase your work, or write a new profile description full of personality. All is possible on the app.
Flex your membership up or down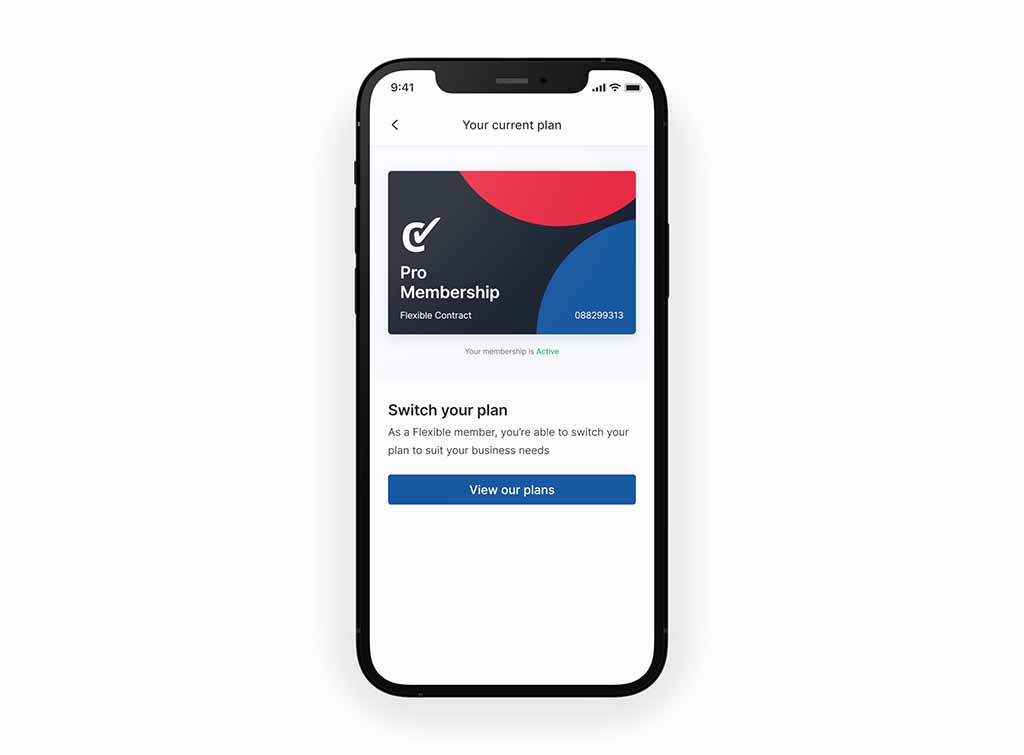 You're in control of your Checkatrade membership. You can change your plan to suit your needs, anytime, anywhere. From the Approved membership right up to Pro, you decide.
If you're too busy for more work but don't want to lose your reviews, you can flex down. If you're new and you're hungry for work, flex on up to Pro!
What's 'Approved'?
If your Checkatrade membership is bringing you leads that you're having to turn down, it can be really stressful. That's why we've introduced a flexible new option, 'Approved', which allows you to keep your membership ticking over.
It doesn't matter which trade you're in, Approved is the same price for everyone – £30 +VAT per month.
Find out more about the Approved Checkatrade membership.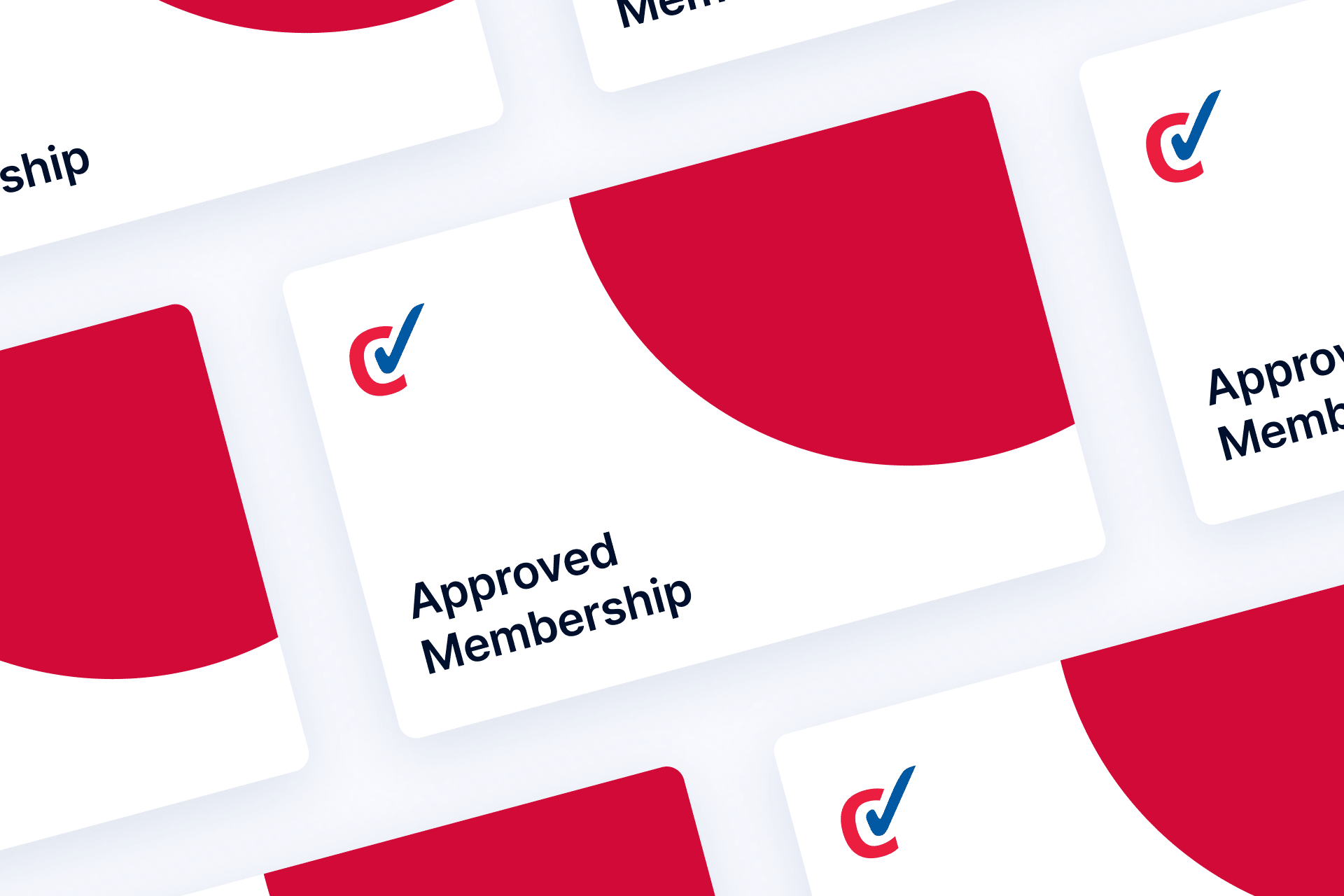 Check your profile performance stats
At any point, go into your app and see how your membership is working for you.
We don't hide the facts, and we don't need to. We get thousands of homeowners across the UK coming to our website and we'd love for them to see you.
Build your online reputation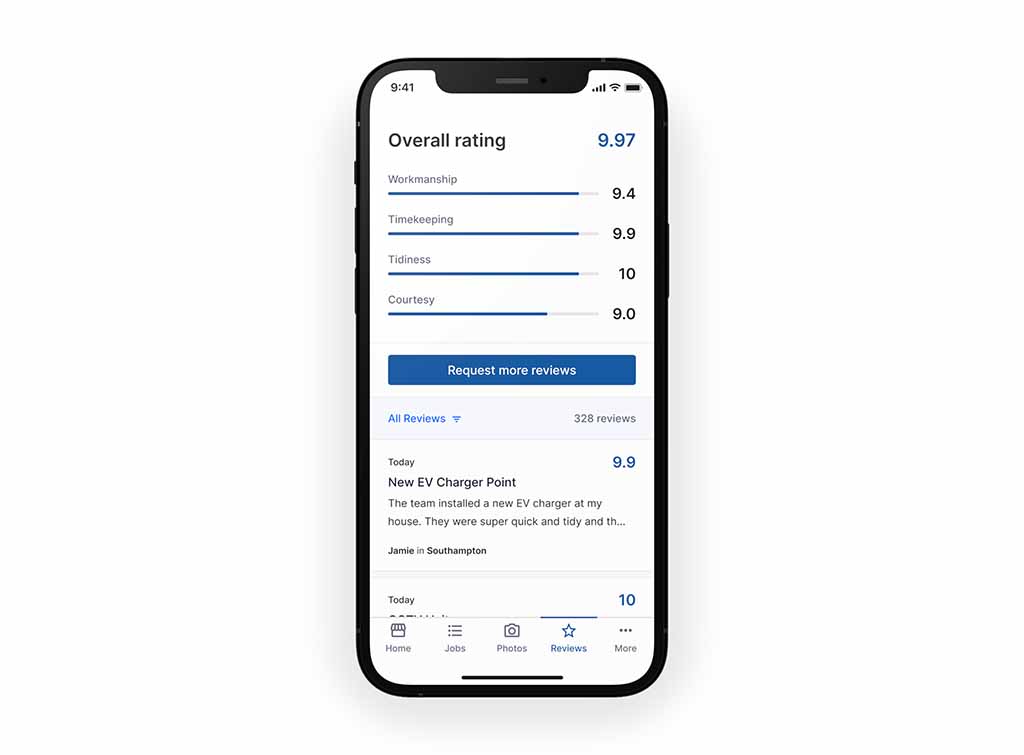 You're in control of your online reputation. Your Checkatrade profile is a great platform to build from.
You can promote your brand and request customer reviews.
Access your exclusive membership offers & discounts
Exclusive access to offers and discounts for tradespeople. Each is handpicked for our members.
They're useful discounts, they can really make a difference in helping you to save on your business essentials.
Get tips on how to strengthen your online profile
Being listed as a Checkatrade member on our website is a great opportunity for you. Where we see a chance to increase the likelihood of you being picked by a homeowner to work with, we'll let you know.
Meet fellow members, share stories and make friends
Easily get involved in discussions within the Checkatrade Community.
Sound like the app could help you?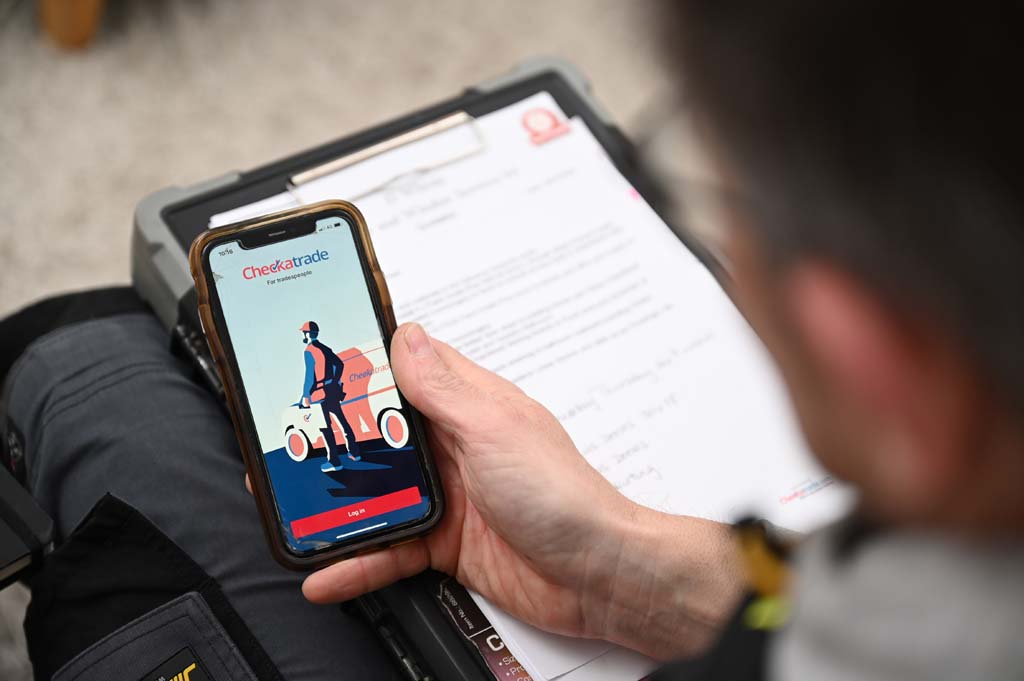 Nice! There's one catch. You've got to be a Checkatrade member.
To be a member, we'll need to run you through our checks to see if you cut the mustard.
Once you (hopefully) pass our checks, you'll be a member and you can then use our app.
Interested in using our app?
See if you've got what it takes to pass our member checks
Get started
Get the app now!
Here's the Checkatrade web app, exclusive to members.
The mobile app is available on: