The importance of construction site security
Construction site security is an essential measure. A secure site is a vital component of health and safety regulation, delivering a seamless service and protecting a project from costly damage or losses. Crimes occur all too often on construction sites. A site that falls victim to theft or vandalism leads to increased costs, delayed projects…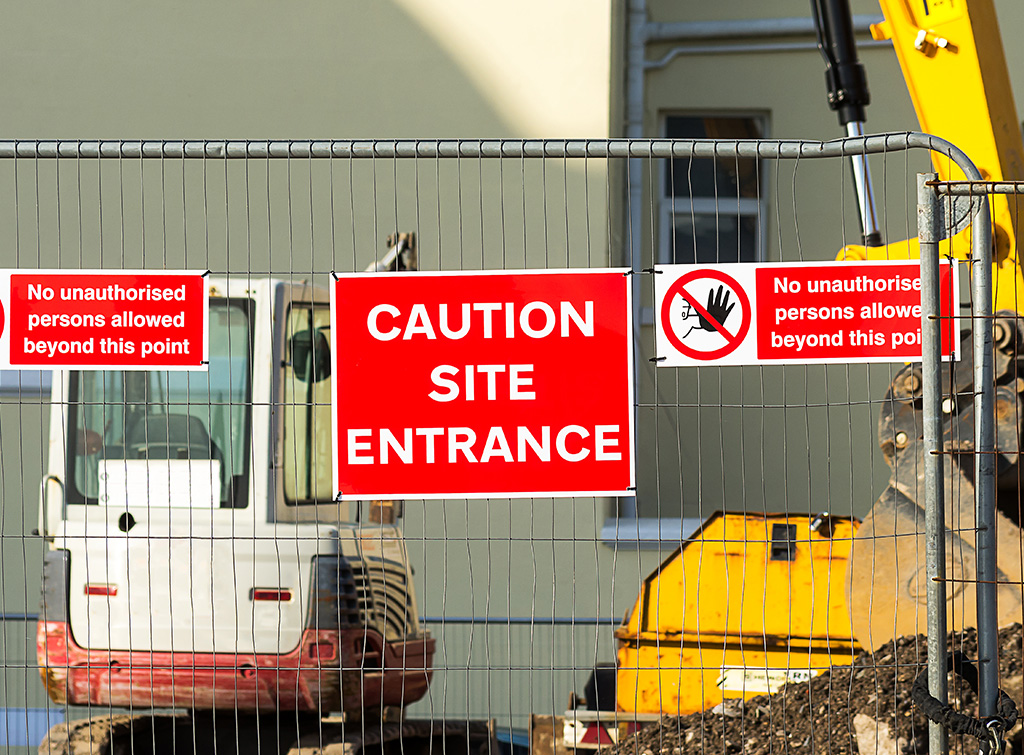 Construction site security is an essential measure. A secure site is a vital component of health and safety regulation, delivering a seamless service and protecting a project from costly damage or losses.
Crimes occur all too often on construction sites. A site that falls victim to theft or vandalism leads to increased costs, delayed projects and unhappy clients, which is another reason construction companies need to effectively protect themselves and their workers.
Importance of having construction site security
In a survey conducted by the Chartered Institute of Building, it was revealed that as many as 21% of construction sites were affected by theft on a weekly basis. This figure goes to show how important construction site security is, as well as performing a comprehensive risk assessment to implement the correct levels of security.
Construction site challenges
Construction sites face a number of security threats that can be costly and detrimental for project progress:
Theft and vandalism
Much construction equipment and apparatus is high value. Without comprehensive security measures in place, construction sites are at risk from thieves attracted to goods left on site.
From materials, tools, equipment and even fuel, thieves can be enticed by open construction sites once workers have gone home for the night. These open sites are also at risk of vandalism.
Threats of theft and vandalism not only cost companies the loss of equipment but also delay projects, stretch budgets and shake stakeholder confidence.
Skilled tradespeople get your business started
Join Checkatrade today
Safety
The Health and Safety Executive (HSE) notes that the fatal injury rate in the construction industry is three times the all industry rate, so it's crucial that a site is secure and safe. No matter the scale of the project, employers have a duty to keep their site and their employees safe from harm.
Liability
Under the 1984 Occupiers Liability Act, landowners have a duty of care to trespassers on construction sites. This is another reason why site security is so vital; sites should have sufficient protection in place as the costs of potential injury caused could be substantial.
Efficiency and productivity
If a site isn't protected and secured, it can slow down productivity and reduce the overall efficiency of a project. This is due to lack of organisation and the threats above that can delay projects and prevent a seamless delivery.
Site Security Risk Assessment
To implement the correct level of security for your construction site, you must perform a risk assessment to understand the threats you need to address, as well as the severity of any risks or hazards.
Here are some checklist points you should ask yourself when assessing your construction site security:
Do you have a site security plan specific to your project and site?
Do you have a comprehensive inventory of all assets onsite?
Are all workers security conscious and assigned security roles?
Do you have a perimeter fence around the site?
Are all tools and mobile assets securely stored overnight?
Do you have a single point of access to monitor site access?
Do you have CCTV cameras and/or security guards?
Do you have floodlighting to light the site overnight?
Construction site security methods
These measures can help secure a construction site:
Access control
With a single point of access, a biometric or ID card-based access control system enables you to control exactly who is coming on and off the site. This will not only deter crime but also ensure safety standards are met.
CCTV
Implementing CCTV can provide site monitoring protection and deter thieves and vandals from accessing a site.
Security guards
Security guards can help to secure premises from unauthorised access. Dedicated security patrols can be extremely beneficial for larger construction projects.
Secure storage
All construction sites should have secure storage to protect tools and equipment overnight.
Floodlighting
Security lighting illuminates a construction site at night. This removes the impression of hidden spaces, improves CCTV footage and deters criminals.
If you take steps to create a secure construction site, you can help ensure your project is delivered smoothly and on-time. You will also have the peace of mind that your site is safe for workers and secure overnight.