What makes a good logo?
Your favourite clothing. Preferred foods. Makes of car, furniture, technology. A company logo is an essential part of building brand awareness and growing your customer base. So, what makes a good logo? Let's take a closer look.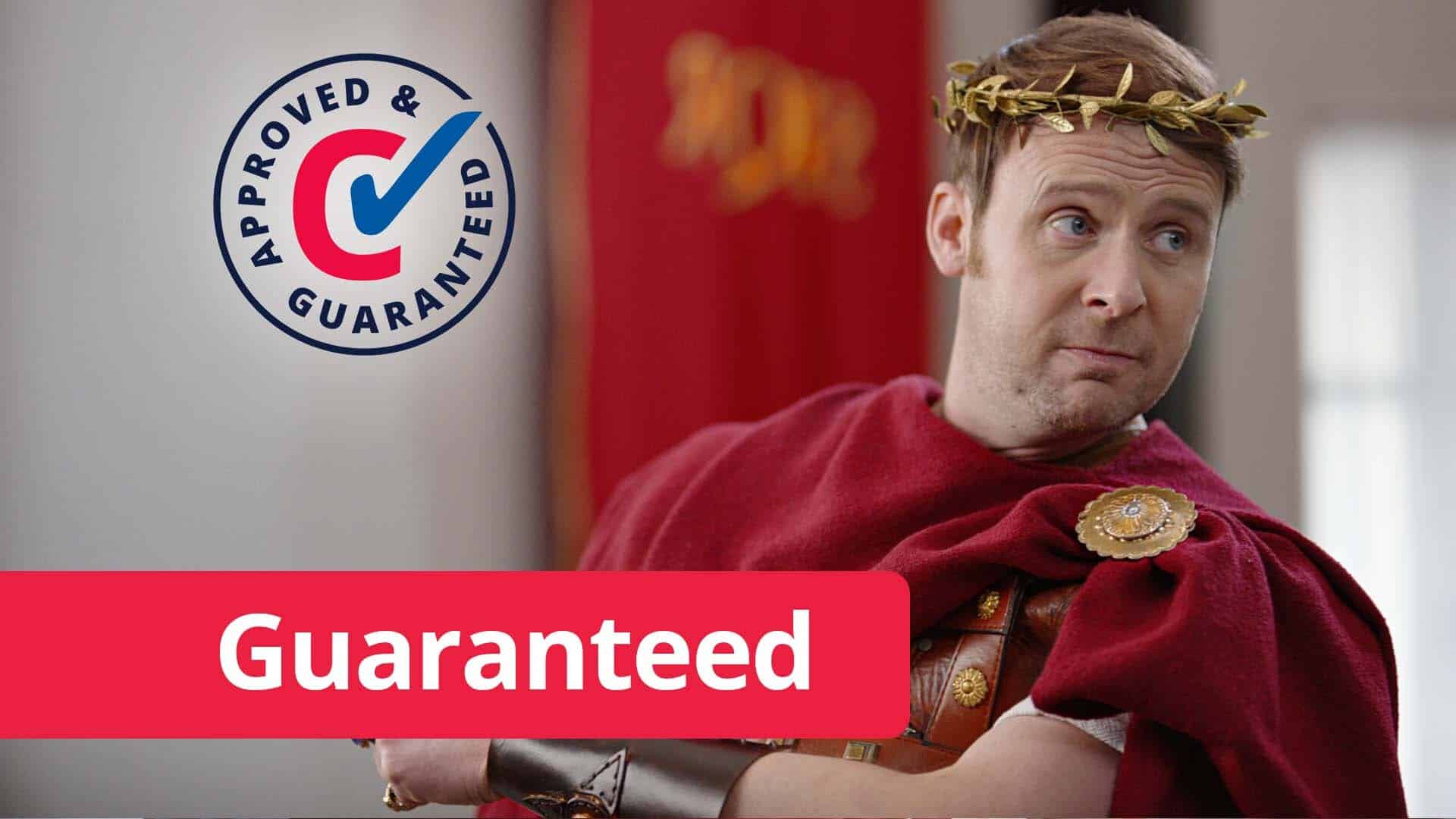 Essential elements of logo design
Designing a company logo is an essential part of building your brand. Your logo should be immediately recognisable so that consumers know straight away who they are working with. Over time, it'll come to represent your business, with this in mind, it needs to be something that you are happy with.
To design one, you don't need to be an artist or graphic designer. Just try to remember these six elements and you'll be well on your way:
Simple – your logo should be bold and simple in shape and colour
Memorable – it should be instantly recognisable and easy to remember
Effective – It should relate in some way to your business
Timeless – It should not be too modern and risk becoming out of date
Versatile – It should be easily replicated and used in different places (vans, website, clothing)
Appropriate – No potentially offensive slogans or imagery
Perhaps the first step to designing a good logo is to think about existing logos that are immediately recognisable and fun.
Examples of what makes a good logo
A good logo is embedded in the public consciousness. Although every Tom, Dick and Harriet may not be able to instinctively tell you – and explain clearly – what makes a good logo, we all know it when we see it. When you see the golden arches for example, you immediately associate this logo with McDonalds. In the world of sports branding, both the Nike tick and the Adidas three stripes are trusted images that consumers associate with quality.
In the digital age, we are bombarded by logos every time we use the internet. Today, it is even more important for your logo to stand out amongst the crowd. Think of the simple Twitter bird logo and you know you're on a social media platform where news and opinions are shared. Google's simple multi-coloured text is bold and to the point but also unique.
There are distinctive logos everywhere. Think Pepsi, Mercedes Benz, Apple, Xbox, Ikea. All these logos are clear, distinct, and known by billions of people around the world.
A good logo isn't industry specific either. As mentioned above, there should be an element of your logo that has some significance for your business. The focus when designing a logo, however, should be on clarity, simplicity, and memorability.
Logos in the construction industry
The construction industry is very much a word-of-mouth industry. Reputation is often built through customer reviews and recommendations. That doesn't mean, however, that you don't need a logo. A good logo will help you to get recognised and for your brand to become associated with the trusted reputation you have developed.
Some of the most recognisable logos in the construction industry are those that are associated with third party organisations. Companies such as CHAS, FENSA, and Constructionline are known across the sector.
Perhaps the best way to choose your company logo is to have a personal link.

Boost your brand with Checkatrade!
Join Checkatrade today!
Find Out More
Choosing what makes a good logo for your business
So, you now know what makes a good logo. It's time to start thinking of how best to represent your business with a clever and recognisable logo.
Many businesses choose a logo with a personal association. This could include:
Your initials
Your name or parts of your name
A reference to your family
The name of a place you are connected to
The name of the place where you work
A reference to the type of work you specialise in
If you can incorporate several elements of these ideas into your logo, all the better.
Words vs images
Choosing a text-based logo or an abstract logo is perhaps the trickiest part of logo design. Text based logos tell consumers who you are and what you do. They can contain your name and the type of work you do. You should use a clear and professional looking font and a distinctive colour.
Abstract logos, on the other hand, are more open to interpretation. They can be more recognisable, but they let consumers decide what they represent. In this way, logos with no words are harder to get right. They can, however, become more powerful once they are well known.
For tradespeople, a good idea is a combination of text and image. A small square or circular symbol alongside your company name will soon become directly linked to the name and can then be used as a standalone image.
The importance of colour
The colour of your logo can be important, but is not, in fact, the most important part of a good logo. Colours have associations for people. Red equals danger, blue is calming, green signifies the natural world. Different combinations of colour can also change the meaning of a singular colour.
Combine red and blue and UK consumers think patriotism and are more likely to trust your brand. Black and white is timeless and classy while used alone these colours may fail to stand out.
An effective way to use colour in your logo is through transferrable colour. This means that your logo can be created in any colour you choose without losing its impact. This can be difficult to achieve, and your logo must be bold enough to retain its identity despite changing colour.
The Checkatrade logo
The Checkatrade logo is instantly recognisable, and we are very proud of it. It incorporates several of the elements of a good logo mentioned earlier including:
Use of text and imagery
Simple font
Red and blue colour scheme
Simple and effective tick logo
Standalone symbol or word based with symbol
The Checkatrade logo is clever because it uses a symbol which we all associate with a positive message. Since our childhood, the tick is associated with good work. Using the tick as part of our logo enables our members to build trust with their customer base. As a Checkatrade member, you can display our logo on your vans, website, and company clothing to help to boost your business.

Boost your brand with Checkatrade!
Join Checkatrade today!
Find Out More
FAQs
What are the golden rules of logo design?
Your logo should be simple, memorable, effective, timeless, versatile, and appropriate. It should also have a personal connection to your company and be unique to you.
How do I create a professional logo?
First and foremost, you need to like your logo. Once established, you will see it every day. Do some research on existing logos. Sketch out a few designs (you don't need to be a graphic designer to do this). Use the information above to help with ideas. When you're happy with your logo, you can either create it yourself using online graphic design tools or employ a professional.
Ok, we now know what makes a good logo… but what makes a bad logo?
Bad logos can be a number of things. Most bad logos, however, are too loud, too bright, over complicated, and have no relevance to a businesses' brand.