What is user generated content and how can it help your business?
User generated content (UGC) is one of the simplest and most cost-effective ways to grow your trades business. If you're not sure what it is, or how to use it to your advantage, read on.
What is user generated content?
User-generated content (UGC) is original content created by customers, about specific brands, posted online, typically on their social media platforms.
It's a way for consumers to share their experiences, opinions, ideas, or feedback on a brand.
What's the importance of UGC in marketing?
Did you read our post on social proofing your business? It's basically a way of encouraging new customers to your business by sharing the positive experiences that others have had with you. Of course, the best way to do this as a tradesperson is through reviews and testimonials.
UGC in marketing, such as reviews and testimonials, can be a really powerful means to advertise your business. When a customer sees content from a real homeowner, sharing their own positive experience of your services, it instantly increases your credibility. Credibility = trust = more business.
Examples of user-generated content
UGC can be created by customers in many different forms. Some examples include:
Images
Videos
Reviews
Testimonials
Podcasts
A great example of user generated content is word of mouth recommendations – but online!
Traditionally, homeowners might recommend a tradesperson to their neighbour over the garden fence, now, they go online and tell their whole community!
They do this through reviews and testimonials, and images and videos of recently completed work.
User generated content on Instagram
Instagram is a visual platform, which provides the perfect opportunity for customers to share images and videos with their followers.
Whether they have a handful of followers, or millions of followers, the scope for user generated content on Instagram to influence other people is huge.
For tradespeople, a customer sharing a photo or video of your work on their social media and tagging your company's account, provides powerful, free marketing for your business. As long as you've done a good job of course!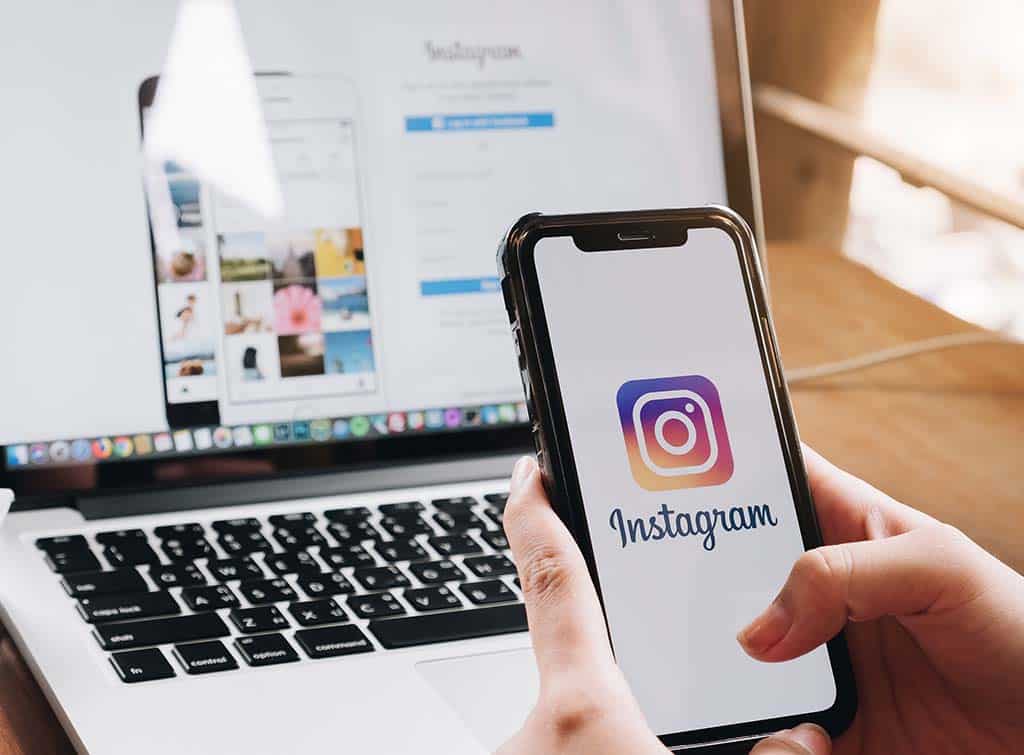 How to use user generated content
So a customer has posted a photo of the work you've done at their property on their own social media platforms. Amazing! This shares the content with their own network, which is great. But how to share user generated content on Instagram with your followers?
It's good practice to ask before reposting someone else's content. Once you've done this, just screen capture the content, tag the content owner, and post to your company social media platforms. It's like an online word of mouth referral.
How to encourage user generated content
If you're just starting out, UGC is a great way to grow your business.
Ask permission to photograph the work you've done for a customer to post on your social media platforms. Tag the customer in the post, and they may repost it to their followers.
It's a fantastic way to spread the word about your company and the services you offer.
User generated content benefits
Providing customers are happy with your work and are sharing a positive experience they've had with your business, there are many benefits to be had.
UGC can help to increase brand awareness
When you share content on your company social media platforms, it's visible to those people who already follow you (unless you use specific hashtags to widen its reach).
But when a customer shares their user-generated content on their own social media platforms, and tags your business, it promotes your company to all their followers, i.e. people who may not have heard about your business – until now.
Most importantly, UGC is honest and authentic, which increases the level of trust it creates for your brand.
It can help to boost your social media followers
When a satisfied homeowner shares an inspiring photo of the before and after decoration of their lounge, for example, it's quite likely you'll pick up some new followers. These might be local people who need your services, either now or in the future.
The cherry on top would be if these potential new customers post comments (engage) with this content: saying how much they like it, or asking questions etc. An ideal opportunity for you to introduce yourself!
It can help with your SEO
There are many different factors that can affect your SEO (search engine optimisation), with content, reviews, and links being just three of them.
Essentially, when customers produce content and reviews and link to your business, it works in your favour when it comes to how search engines (such as Google) rank your website in the search results page. Read our guide to boosting your SEO.
It's free!
Creating your own content takes time and effort. When customers do it for you, not only does it carry all the benefits listed above, but it costs you absolutely nothing!
Make your business stand out
Potential customers can see your reviews through Checkatrade
Join today
User generated content statistics
If you're still not convinced about the benefits of UGC, perhaps these user generated statistics from everyonesocial will help to persuade you.
92% of consumers turn to people they know for referrals above any other source.
84% of consumers say they trust peer recommendations above all other sources of advertising.
79% of people say UGC highly impacts their purchasing decision.
74% of consumers rely on social media to inform their purchasing decisions.
Disadvantages of user generated content
Of course, there are some disadvantages to user generated content that you should be aware of too.
People will say and do things you don't always agree with. Or that you feel are an unfair representation of your business.
Due to the potential reach of UGC, content that doesn't reflect well on your company can be quite damaging.
It's therefore important to closely monitor social media for mentions of your brand. It's wise to also have a company strategy in place to deal with negative online comments swiftly and effectively.
Generally speaking, it's best to respond promptly and politely, offer a resolution, and know when to say sorry. Once you've acknowledged the content, it can be prudent to encourage the discussion offline.
FAQs
Is user generated content credible?
User generated content is thought to be credible. Consumers are sharing their own personal experiences and feedback on a brand, compared with content generated by the brand itself.
Is user generated content free?
UGC is free as it's created and posted by consumers. They produce it themselves and share it on their own social media platforms.
What are the different types of user-generated content?
The different types of UGC include photos, videos, reviews, testimonials, and podcasts.
Make your business stand out
Potential customers can see your reviews through Checkatrade
Join today