What are review snippets and how does Checkatrade help you get them?
One thing that stands out most to a customer is honest reviews about your services. People care about what other people say about you. If you have a load of great reviews, then you'll want to show them off to the world. Review snippets will help you to do just that.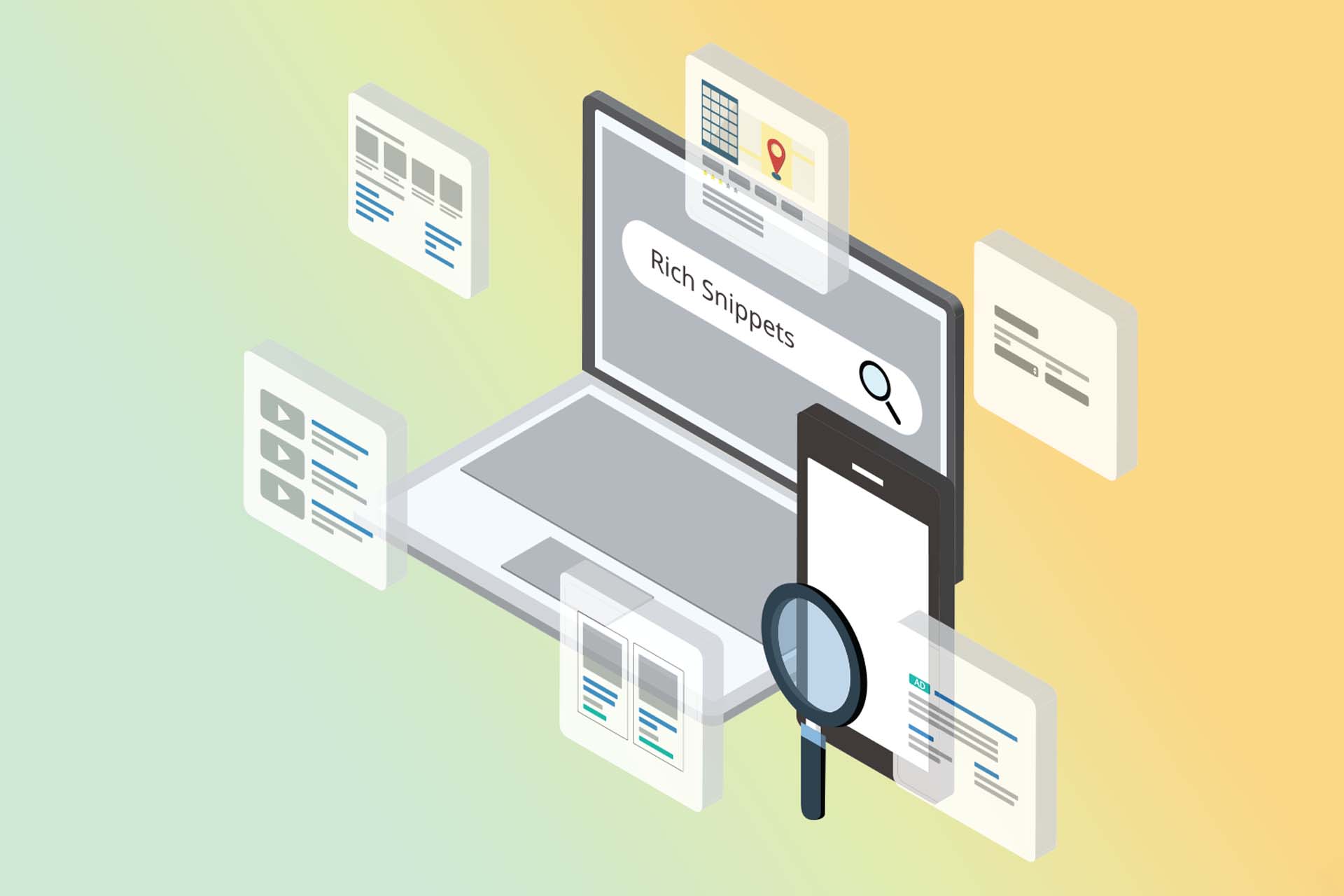 Long gone are the days when reviews were only given out by a select few. Now anyone can give feedback on all aspects of their life, including the services they purchase.
With review snippets, customer ratings and feedback goes further than ever.
What are review snippets?
Technical answer: they're a form of structured markup or what we call a "rich snippet" on Google.
Simpler answer: it's a visual of your average rating on a platform, usually based on a 5 star rating. A review snippet can be added to a website page or search page result on a search engine, like Google.
If this still doesn't quite make sense, keep reading – we have examples to come, which will shed some light.
Adding review snippets requires a small piece of code. The code essentially pulls through onto a website page or search engine result.
What does a review snippet look like?
In the early research stage for customers exploring whether to use a business or not, they want to know quickly at a glance how good a service or product is. They're usually interested in average ratings out of 5 or 10.
This is where a review snippet comes in handy.
On a search result page, only a small amount of information will show. That's why they're called "snippets" as they're just a key piece of information. Businesses who have added a review snippet can show their customers an average score from all of their reviews on a scale of 1 to 5 stars.
Chances are you've probably seen some form of review snippet before. They can appear for all sorts of things, including products, businesses, events, movies, even recipes.
Any time you see a star rating on search results, that's a review snippet.
So you can better visualise it, here's an example, with the company name blurred out:

What are the benefits of rich snippets?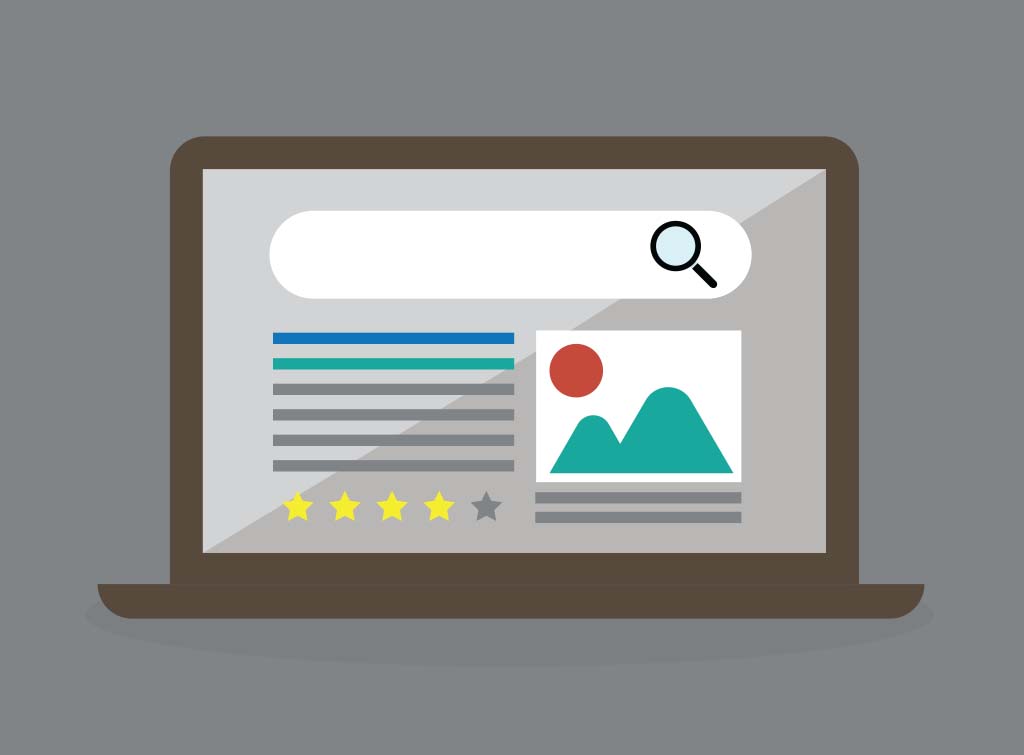 With over 65% of customers saying they always check reviews on Checkatrade before booking a tradesperson, it's clear how important reviews and ratings are.
People trust people
As we said at the beginning, people like reading what other people think.
It's no different from someone buying a product on Amazon to people finding a tradesperson on Checkatrade – people will read reviews before deciding to go ahead or not.
Review snippets are a great form of social proof (showing that other people approve of someone or something). It helps people to feel more confident in their choice to buy.
Your online reputation is essential to your success
Online reputation is vital for any business let alone tradespeople.
Rich snippets and review snippets allow people to instantly see whether a business is the real deal or not. Just that snippet of a rating will make a customer feel more confident. It will entice them to find out more by reading testimonials – and they'll do that by visiting the website.
Although snippets don't increase a website's ranking in search engines, they do increase clicks to a website, which can indirectly help in the long run. This is because listings with rich snippets are usually larger, so they stand out more in search results.
How to add review snippets to your Checkatrade listing
Review snippets are usually added to a website by a web developer through uploading code called "structured markup" to a page.
Thankfully, adding review snippets to your Checkatrade listing is incredibly easy. By joining Checkatrade you'll have a reviews page as part of your profile.
You don't need to spend loads of money on hiring a web developer, our techies have done the work for you!
This means that when people search for your name in Google, they may see the number of stars and the number of reviews you have on Checkatrade before anything else. Then when they want to know more, they'll go directly to your Checkatrade listing.
How else you can show off your Checkatrade ratings
Although your average Checkatrade rating will pull through on search engines when customers search for your Checkatrade profile, there are other ways to show off your rating.
Did you know, as a member, you can add a small piece of code to your website that will pull through your average ratings on Checkatrade?
Again, we'll generate the code for you to feature it on your website. You just need to know how to copy and paste.
It's really simple to get the code and to add it to your website:
On your member area, go to 'Marketing Materials'
Then look for 'Images for your website'
Here you will see a selection of image options
You'll have 3 image options:
Feedback chart – where it shows the average scores and how many reviews this is based on.
Feedback summary – which says you are a Checkatrade member and for how long.
The classic 'Proud members of' Checkatrade logo.
Once you've picked the right image for you, copy the code and then paste it into your website. Job done!
Each of the image options links people directly to your Checkatrade profile.
You can even grab your very own QR code on your Checkatrade member area and put it on customer quotes or even on the side of your van!
How to get more reviews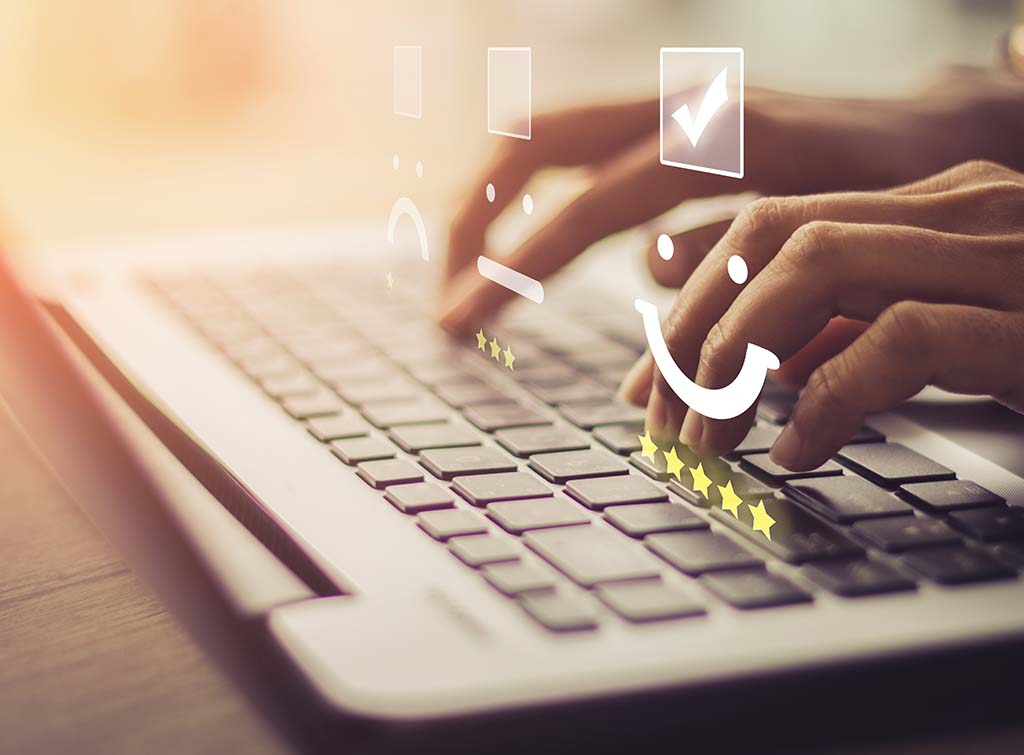 If you're a Checkatrade member, you don't need to worry too much about your review snippet – you can focus on continuing to do a great job and building your reviews. Let us take care of showing off your reviews!
The easiest way to get reviews is to provide the best possible service to your customers and then politely ask them to leave you a review. Sounds easy enough doesn't it. But it's not always as clear cut as just asking and relying on the customer to go away and do it rightaway.
Customers are busy and it's easy to forget to leave feedback. So, it's important to give customers a range of ways to leave testimonials and to remind them to do so.
Ways of gathering feedback include:
Providing feedback cards to customers – you can get them free as a Checkatrade member
Sending the customer a link to your Checkatrade profile to leave a review
Contacting customers via the members area and asking them to leave feedback
Emailing customers to ask for feedback
Adding a link to your Checkatrade profile on your final invoice
Whichever of the above methods you follow, please ensure you follow our member feedback policy.
We also recommend you explain to the customer how important feedback is for your business. This will help them feel they're making a nice gesture rather than seeing it as a chore to leave you a review.
FAQs
What is a Google search snippet?
Search snippets, also known as featured snippets, are short pieces of information that appear in search results in addition to the normal results. For example, if you ask a question, Google can sometimes show the answer in the results. This can also include review snippets, cinema times, questions & answers, numbered lists and more.
You can learn more about what Google search snippets are and how they work via this article from Backlinko.
What is Schema?
If you're wondering about what Google search snippets and review snippets are, you may also hear the term Schema markup. Schema is the code that's used to tell search engines what to display in the snippets. Similar to the HTML code that sits behind the scenes of your site, Schema is a specific type of code that identifies what different parts of the page are about.
For example, you could tell search engines that a page is about an event, or a person, or an organisation. This helps them know how to display it in the results and gives guidance on whether it's relevant for a specific search. There are over 790 different types of Schema, so lots of great ways to label a page exist.
Over 10 million sites use Schema, and you can find a great list of all the different types and how to use them at http://www.schema.org.
How do I enable rich snippets?
With a Checkatrade listing, rich snippets are added automatically for you. To add them to your own website yourself then instructions are available here and you, or your developer, can check they're added correctly via this tool.
Useful checklist for review snippets
Joining Checkatrade gives you a profile page that's ready to show review snippets in search results from day one.
Review snippets are a way of showing reviews directly in the search results.
They're a type of structured markup, or Schema, that tells search engines what to show for you in search results
The benefits of rich snippets include extra social proof, improved online reputation, and helping your search engine listing stand out.