Why choose SIPs for your next building project?
SIPs are becoming increasingly popular in the UK construction industry. Let's take a closer look at some of the benefits of using SIPs.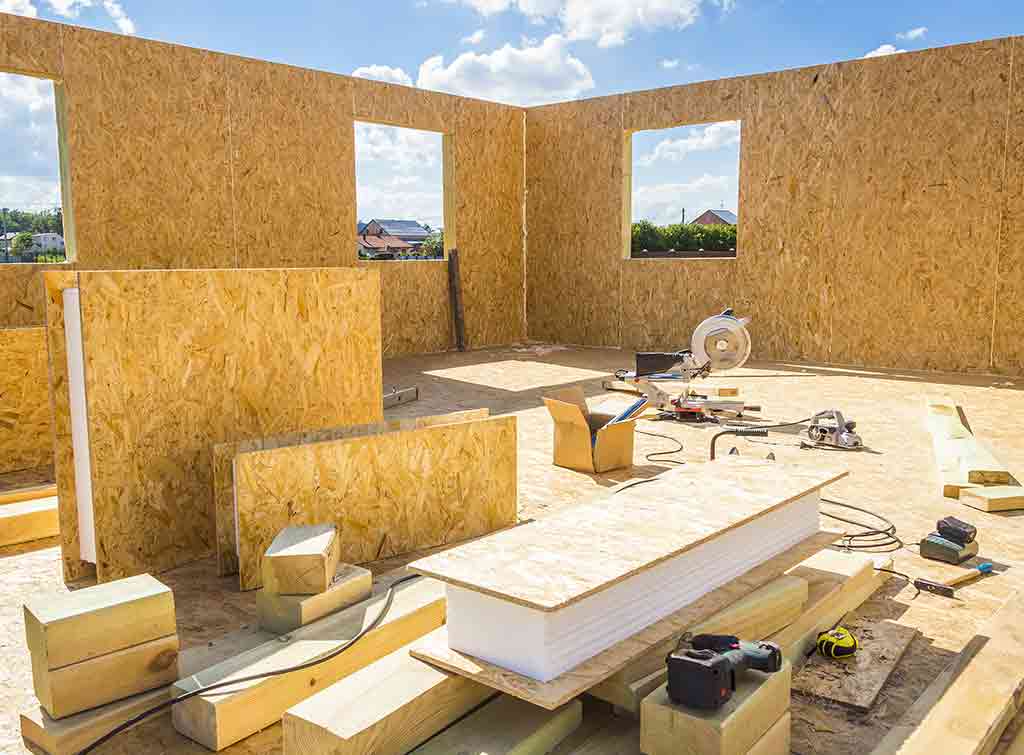 SIPs (Structurally Insulated Panels) are a modern high-performance building material.
SIPs is a popular alternative to traditional building materials and provide builders with many benefits, including:
Reduced cost
Quicker build time
High performance
Customisation capacity
Eco-friendly option
SIPs are a popular choice in new-build and self-build properties. They can also be used to construct extensions and for home refurbishment projects.
Made from an insulating foam core sandwiched between two Oriented Strand Boards (OSB), the panels can be easily cut to size and used for both internal and external load bearing and non-load bearing walls.

Benefits of using SIPs
SIPs are becoming increasingly popular in the UK construction industry.
Let's take a closer look at some of the benefits of using SIPs.
Reduced project cost
SIPs are made-to-measure, which means when they arrive at a construction site, they're ready to use.
This dramatically reduces on-site labour, helping to speed up build time and significantly lower overall onsite costs.
A faster build time can affect every part of a construction project. When you use SIPs, you can reduce the costs involved with project management, scaffold hire, temporary accommodation, safety equipment, and specialist tool hire.
All this equates to a far larger profit margin than using traditional bricks and mortar.
Read this blog to find out more about SIP Panel costs.
Flexibility and customisation
SIPs can be used for numerous building applications. From walls to flooring, roofing and extensions, they are compatible with all types of residential and commercial building projects.
Because of their layered design, the thickness of the insulating foam core can be changed depending on the application. This allows SIPs to be used with other building materials including stone, bricks, tiles, slates, timber, glass, concrete, and metal.
When it comes to customisation, SIPs provide unrivalled design flexibility. SIPs can be cut into almost any shape imaginable. They can be used to create architecturally complex structures incorporating curves, acute angles, oversized walls, mezzanine floors, and an endless array of interior and exterior designs.
High performance for enhanced thermal efficiency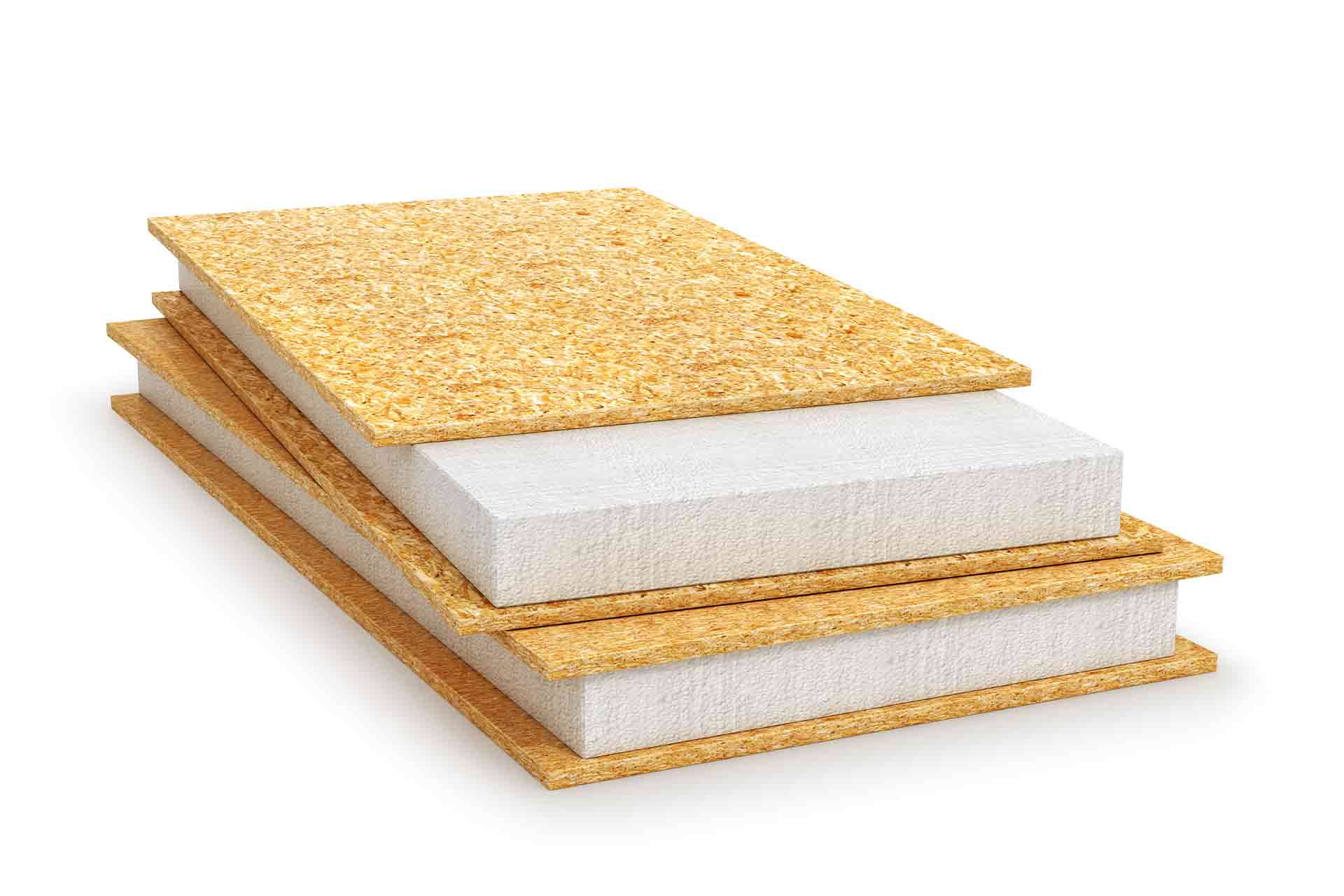 SIPs have outstanding eco-friendly credentials. They produce far less waste than other traditional building materials and require far less energy to manufacture.
The materials used in SIPs also help to reduce emissions and associated pollution. The insulating foam core is fibre-free and 100% recyclable. The OSB external layer uses only certified sustainably sourced timber.
Once a SIP building is completed, the building envelope can achieve far higher thermal performance ratings than a traditional building. SIPs are extremely airtight.
With a SIP property, heat loss is significantly reduced helping to lower energy usage, reduce CO2 emissions and lower costs.
Future Building Regulations compliant
Building Regulations are currently under review to try to tackle carbon emissions associated with the construction industry. As legislation becomes stricter, new methods of construction will be needed to meet the latest targets.
SIPs are designed with these future standards in mind. They are both CE and BBA accredited and have been accepted for use in homes built to the most stringent PassivHaus regulations.
As mentioned above, SIPs are more cost-effective, provide better thermal performance, and are created using more sustainable methods and materials than other building products. The rigid insulation used in SIPs reduces cold bridging for greater energy efficiency across the entire system.
All these green credentials combine to allow SIPs to achieve Code level 4 and 5 for sustainable homes.
Where have SIPs been successfully used in the UK?
SIPs have been used in building projects across the UK. Have a look at some of these building projects to see the different applications where SIPS can be used:
As you can see, SIP Panels are a versatile building material with numerous potential applications.
SIPs – The environmentally friendly building material
According to a recent Checkatrade survey, 63% of homeowners say they are "actively reviewing ways to reduce the carbon footprint of their home"*.
Reducing carbon emissions is an increasing concern for all areas of society. This drive towards a more sustainable future is particularly focused on the construction industry.
The Environmental Journal states that the UK Construction Industry accounted for 38% of CO2 emissions in 2019.
As regulations become increasingly strict, SIPs look set to play an important part in the future of the construction sector.
As a building professional, now is the perfect time to consider SIPs for your next construction project.
Making your business a green one is hugely beneficial to you. Go green and grow your business!
SIPs FAQs
How long does it take to build a SIP House?
1 – 2 weeks depending on project complexity. This is a quarter of the time taken to build a traditional house.
Do SIPS meet all UK Building Regulations?
Yes. This includes new Part L legislation for energy efficiency and air tightness in new-build properties.
Do installers require specialist skills?
No. An experienced builder will easily be able to use SIPs.
What components are used in SIPs?
SIPS feature an insulating foam core surrounded by OSB panels.
Can SIPS be used for commercial and residential properties?
Yes.
Can SIPS be used for renovation projects?
Yes.
When you want to boost your business and offer your customers the best possible service, become a Checkatrade member.
*Homeowners under the age of 45 – Deep Blue Thinking Consumer Survey (October 2021)