Last updated on August 15th, 2022
Balcony installation cost guide
There are many reasons why you can benefit from a balcony installation. It can make your room seem larger and allow more light and air into your home. You can also use it for alfresco dining, to grow plants, add storage space, dry laundry or simply use it as somewhere to sit and admire the panoramic views.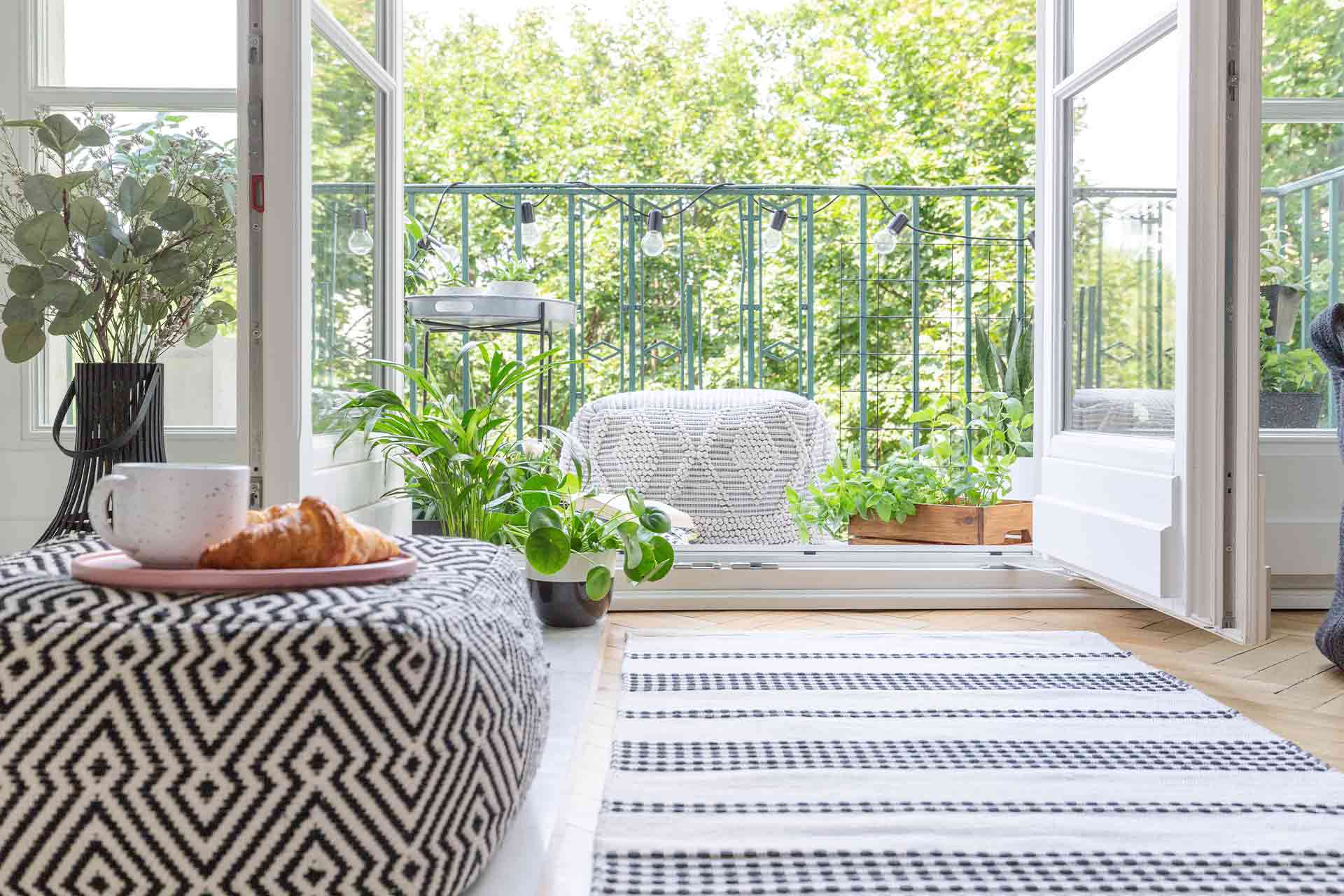 Installing a balcony can be a complex job to take on, but done properly it can increase the value of your property by, on average, between 5-10%.
You need to consider the structure that's already in place and what it can handle. If you have experience then it could be a project to take on yourself, but even so, it's a challenging job and is not a project to taken on lightly. It's definitely worth getting an expert in.
Find out the average balcony installation costs.
Balcony installation costs
| Cost provided item | Unit | Range - low | Range - high | Average cost |
| --- | --- | --- | --- | --- |
| Balcony installation cost | - | £1,000 | £5,000 | £3,000 |
| Juliet balcony installation cost | - | £250 | £850 | £550 |
| Cantilever balcony | - | £3,000 | £3,800 | £3,400 |
| Balcony repair/maintenance cost | Per hour | £20 | £25 | £23 |
| Planning permission | - | £170 | £205 | £187.50 |
The overall cost to install a balcony will depend on a number of factors including:
Size of the balcony
Design of the balcony
How complex the installation is
Material costs
Labour costs
Labour costs tend to be more expensive in London and the South, so it's always worth factoring that in.
The average balcony installation cost for a moderately-sized balcony is between £1,000 and £5,000. The price could be higher depending on your design.
One design and safety feature to think about is the style of the balustrade. You could consider a glass balustrade to create an unobstructed view of your surroundings. These look especially good on modern buildings.
If you have a more traditional home built in the Georgian, Victorian or Edwardian eras, then a metal balustrade will be best to complement the design.
There are different metals to choose from and they all come at different prices.
Cast stainless steel or wrought iron are heavy and require expensive supports, whereas cast aluminium is about one-third of the weight.
Cast aluminium is stronger and more durable than traditional alternatives and as a result, can save money on the installation cost and future maintenance.
Additional costs to consider include regular maintenance of your balcony, such as repairs and routine painting.
You can expect to pay balcony maintenance costs of between £20 and £25 an hour.
See the tradespeople we've checked and recommend for your job
Juliet balcony installation cost
A Juliet balcony is ideal if your property isn't suitable for a traditional balcony. It's sometimes called a false balcony, as it only consists of a narrow metal balustrade and doesn't usually have a floor.
It creates the appearance of a balcony and you can install French doors to improve the ventilation of your home. A Juliet balcony installation is usually acceptable to freeholders as it doesn't require extensive modifications to the building's structure.
The cost of installing a Juliet balcony can range from £250 – £850.
Do I need planning permission to install a balcony?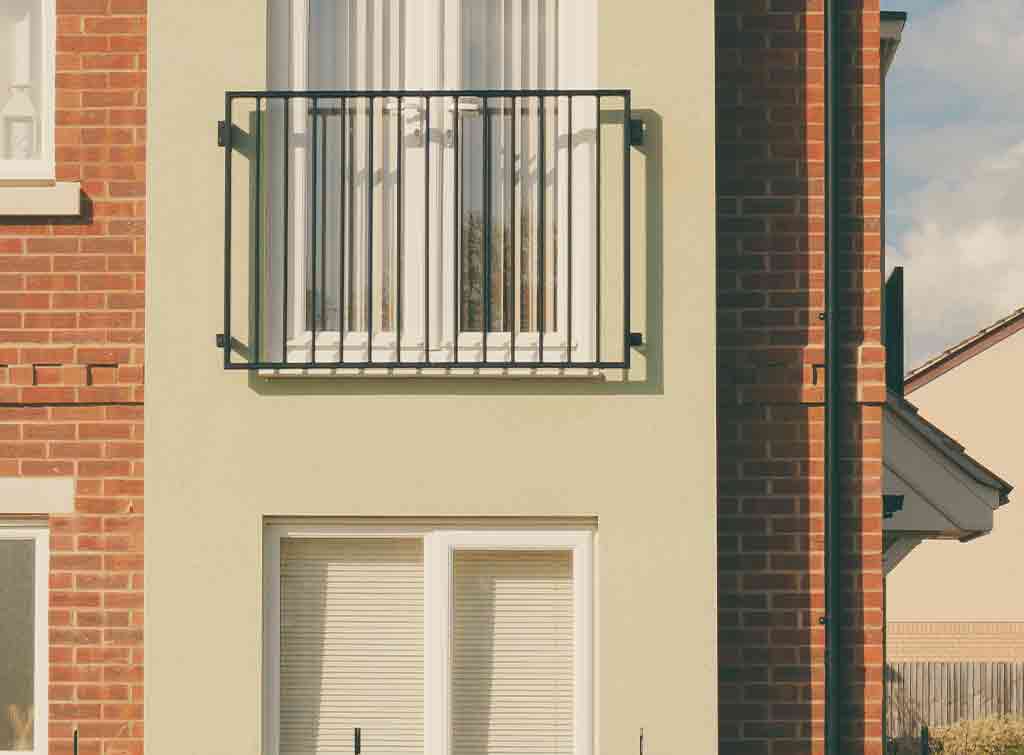 If the size of your balcony is greater than 300mm, you have to seek planning permission.
On average, you can expect to pay a fee of between £170 and £205 when submitting your planning application form.
The cost of installing a Juliet balcony will be less than a standard balcony as you won't have to apply for planning permission. However, if you decide to add any type of floor, you will have to apply for planning permission.
If your home is a listed building or it's in a conservation area, you have to apply for planning permission in all cases.
Key takeaways
To ensure your balcony is safe, the balustrade must have a minimum height of 1,100 mm. The spaces between the railings must be narrow enough to prevent an object with a diameter of 100 mm passing through them.
When applying for planning permission, you usually receive a response in three weeks and the entire process should take approximately eight weeks.
Planning permission is required for a balcony because it could invade the privacy of your neighbour's garden or property.
See the tradespeople we've checked and recommend for your job