Last updated on April 3rd, 2023
Cellar conversion cost guide
Take your home from average to impressive with the addition of a new cellar. In areas where space is at a premium, it is no surprise that more and more people are adding basements rather than standard house extensions.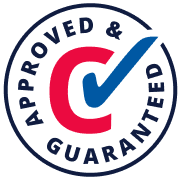 The Checkatrade guarantee
When you contact a trade through Checkatrade, our guarantee could cover you for up to 12 months. You can claim up to £1,000. Exclusions and T&Cs apply.
Keep reading to learn everything you need to know about basement conversions and the average cellar conversion cost in the UK.
Moving to a new house can be extremely costly due to stamp duty, deposits and the need to decorate your new home to your exact taste. If you are happy in your current location and get on well with your neighbours, you may prefer to stay put. In reality, moving can be stressful, time-consuming and it's not cheap, so a basement extension or conversion is a great alternative.
Installing a cellar presents an excellent opportunity to maximise your storage or living space and increase the value of your property. In fact, you can even create an entirely new room in your basement such as an office or gym.
If you don't have the space for a back or side extension, simply don't want to alter the appearance of your home, or affect the size of your garden, a cellar conversion is a great solution.
Cellar conversion cost
Types of conversion
Cost + VAT
(Range low - high)

Average cost
Cellar conversion cost
£1,000 - £2,200 per square metre
£1,600 per square metre
Cost to excavate a new cellar and underpinning
£1,920 - £3,680 per square metre
£2,800 per square metre
It is no secret that cellar conversion costs can be expensive, but with all the associated benefits, it is wise to consider. In areas where space is at a premium, such as London, they can add far more value to a home than they cost.
The final price you pay will be influenced by a number of factors, but the average cost of cellar conversion is £1,600 per square metre.
See the tradespeople we've checked and recommend for your job
Common uses for cellar conversions
Any basement conversion opens up endless possible uses for the new space. It is important to carefully consider how to utilise your new cellar as it can be expensive to refit an entire room if you change your mind.
Below are some of the most common options to make use of your new basement:
Office
Gym
Bathroom
Swimming pool
Living room
Games room
Utility room
Annexe
Home cinema
Wine cellar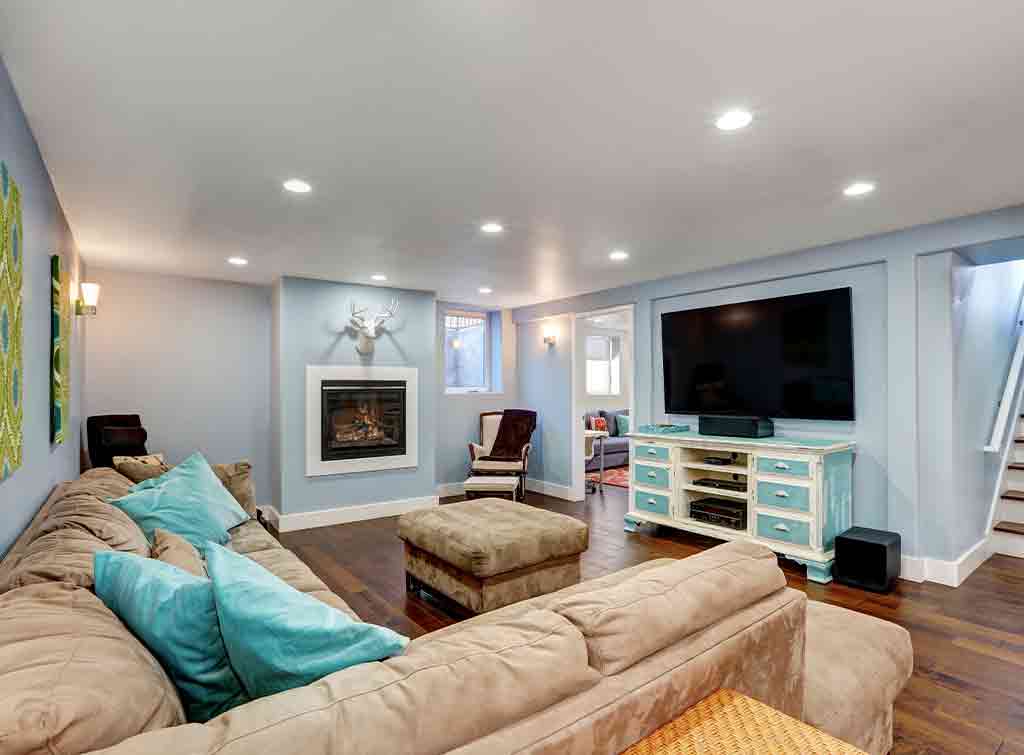 Benefits of basements
It is surprising just how many benefits come with adding a cellar conversion. Generally, the large upfront cost of adding a new basement is easily offset by the potential of your new space.
The following are some of the excellent benefits to be gained:
Extra storage space: Think of how much tidier and less crowded your home would be with a whole extra room for storage. You could install a walk-in wardrobe, a utility room or even a wine cellar.
New room: Not only do cellars offer extra storage space but you could add a whole new room to your property such as an office or a home gym.
Increase property value: With an additional room, your house will become much more appealing to buyers.
No space for other extensions: If you do not have a large garden or your house is terraced you may not have any space for traditional types of extension. In this case, a basement or loft conversion would be a great alternative as they do not affect the outside of your home.
An extra bedroom: If your family is growing you may need more space for a new bedroom. Creating a basement annexe or bedroom is a fantastic option for a teenager looking for privacy.
Alternative to moving: If you love the convenience of your current home and want to avoid the hassle and cost of moving, a cellar conversion can give you the extra space you need.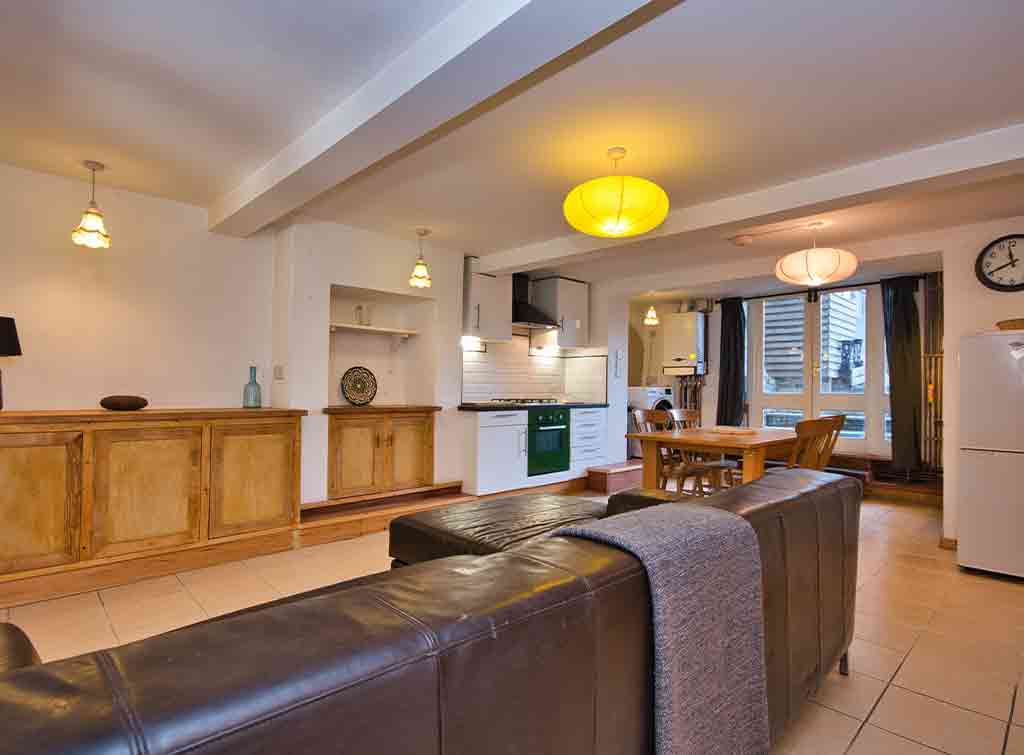 How to convert a cellar
Not only can you install a new cellar beneath your home, but you can also extend under your front and rear garden. This can give you an impressive amount of space which could be used for multiple rooms or a huge room, for example, if you want to install a swimming pool.
Generally, a basement conversion will follow the below steps. Although, please note if you already have a cellar, you can skip the first step:
Excavating the space
Adding extra structural support
Adding plumbing, gas and electrics
Adding flooring and plastering the walls
Decorating, plus adding lighting and heating
See the tradespeople we've checked and recommend for your job
Factors affecting the basement conversion cost
With such a grand project, the total amount you will pay can be affected by the following factors:
Converting or excavating: Excavating an entirely new cellar will be much more expensive than converting an existing cellar.
Size of area to be converted: The larger the area of your new basement, the greater your cellar conversion cost.
The new purpose of the cellar: The intended purpose of your cellar can affect the level of renovation it requires. For example, a utility cellar does not need to adhere to the same building regulations as a living space. The more extensive your basement renovations are, the higher the price you will pay.
Quality of materials used: Higher quality materials are more durable and long-lasting but will incur extra costs.
Extra structural support needed: Depending on the current support your home has, you may need additional structural support or underpinning to make your basement fit for purpose. This will increase the total basement conversion cost.
Plumbing, gas and electric works: Not to be forgotten, you will need plumbing, gas and electrics installed in your basement, depending on its intended use. These services will be charged at a premium.
Adding lighting and heating: Cellars can be dark and chilly without proper lighting and heating. These essential additions will incur extra costs.
The current condition of the cellar: Cellars that are in poor condition will need extra works to bring them up to a liveable standard, at an additional price.
Decoration and flooring: You should also budget for any decoration and flooring you wish to add to your new basement.
Costs by conversion job
Average cost of cellar conversion
Converting a cellar can be costly, however not as costly as excavating an entirely new cellar. You should always plan to spend more time and money if you are adding a new cellar due to the extensive structural alterations that will be required.
Comparing the average cost of a cellar conversion at £1,600 per square metre and the cost of excavating a new cellar at £2,800 per square metre the difference in price is clear.
Victorian cellar conversion cost
Victorian homes often had cellars for storing coal or wood that would be used to heat water and power open fires. These were very common, and many are still in place today. Converting a Victorian cellar to a living space would be charged at the same standard rate of a basement conversion for other types of property.
The average Victorian cellar conversion cost is £1,600 per square metre.
Can I convert a basement myself?
Unsurprisingly, converting a basement is not a simple and speedy job. Before deciding whether to undertake the conversion yourself, remember that:
Basement conversions are complex, arduous and time-consuming.
It may be an impossible task for those who are not physically able.
Professionals will have experience and knowledge with tips on how to make the most of the space.
If not done correctly and safely, a basement conversion can lead to injury and structural damage to your home.
You will likely need specialist tools and safety gear.
As this is such an extensive process, we would recommend hiring a professional. To find a local, reputable, tradesperson in your area and get a personalised cellar conversion quote use our free search feature.
Basement remodel cost
The average cost of remodelling a basement is around £1,000 to £1,800 per square metre. That cost will vary depending on a number of key factors, including the size of the basement, any excavation and underpinning work required, waterproofing and the types and quality of materials used.
See the tradespeople we've checked and recommend for your job
Cellar conversion cost calculator
To calculate the cost of your cellar conversion you'll need to consider all the key factors that will affect the price, including the size of the area that you'll be using for your basement or cellar space. You'll also need to understand the extent of excavation work and any underpinning needed, as that will be one of the biggest influences on the cost.
It's then important to know what you're going to be using your basement space for and the types of materials that you'll need to use for that purpose. On top of those costs, you need to add on the work for electrics, plumbing, plastering, painting and decorating, and fixtures and fittings.
To plan a budget for your basement remodel costs, we recommend speaking to local basement experts to get accurate quotes for the project in your area.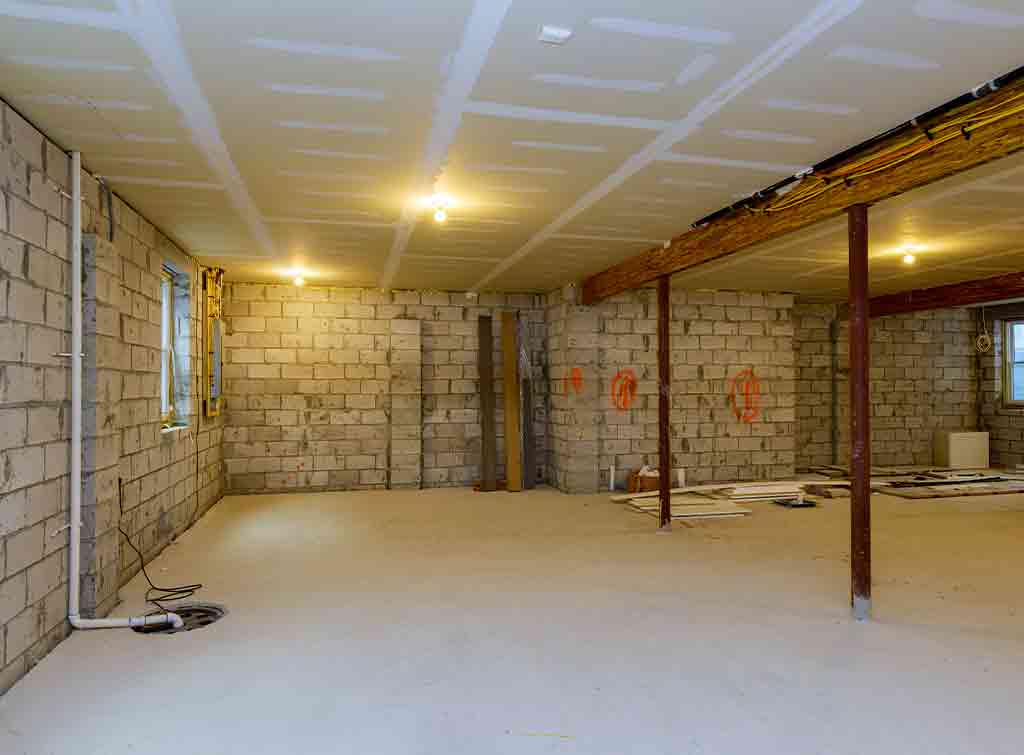 Cellar conversion quote
We recommend obtaining at least three quotes from our trusted tradespeople. Our request a quote feature is perfect for getting quotes – you post details about the job you want doing and we'll send it out to local tradespeople in your area. Try it out!
Cellar conversion hourly rates
It's not often that you'd be quoted an hourly rate for a cellar conversion project. Instead, you're most likely to be quoted per square metre or for the project as a whole. That said, here are some of the rates that you might need to consider as part of your cellar conversion:
FAQs
Will I need planning permission?
If you are converting an existing basement, unless you are making structural changes, you will not need planning permission. If on the other hand, you are excavating a new basement you are very likely to need planning permission.
How long does it take to convert a cellar?
Unfortunately, this is not a quick project and it will usually take several months to complete. The timescale can be affected by the size and type of conversion.
Cellar conversion key takeaways
A cellar conversion can make space for a new room, add value to your home and prevent the need to move home.
Cellar conversion costs can be relatively high and are dependent on a number of factors.
A new basement can be used as a gym, a bedroom or even a swimming pool.
Taking on a cellar conversion as a DIY job can put you and your home in danger.
If excavating a new basement you will probably need planning permission.
See the tradespeople we've checked and recommend for your job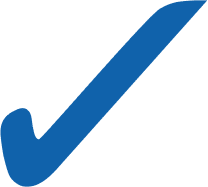 The tick you can trust
8/10 homeowners would choose a tradesperson endorsed by Checkatrade over one who isn't*
Claims are sourced from a survey conducted by Deep Blue Thinking on a nationally representative UK sample in November 2021. *8 out of 10 people would choose a trade endorsed by Checkatrade compared to one that isn't endorsed.
Claims are sourced from a survey conducted by Deep Blue Thinking on a nationally representative UK sample in November 2021. *8 out of 10 people would choose a trade endorsed by Checkatrade compared to one that isn't endorsed.