Last updated on October 25th, 2022
Concrete removal cost guide
Whether you're looking to remove a concrete floor or replace an old concrete patio, concrete removal can be labour-intensive and time-consuming. To help you get prepared, we've taken a look at what the process looks like, as well as the average concrete removal cost.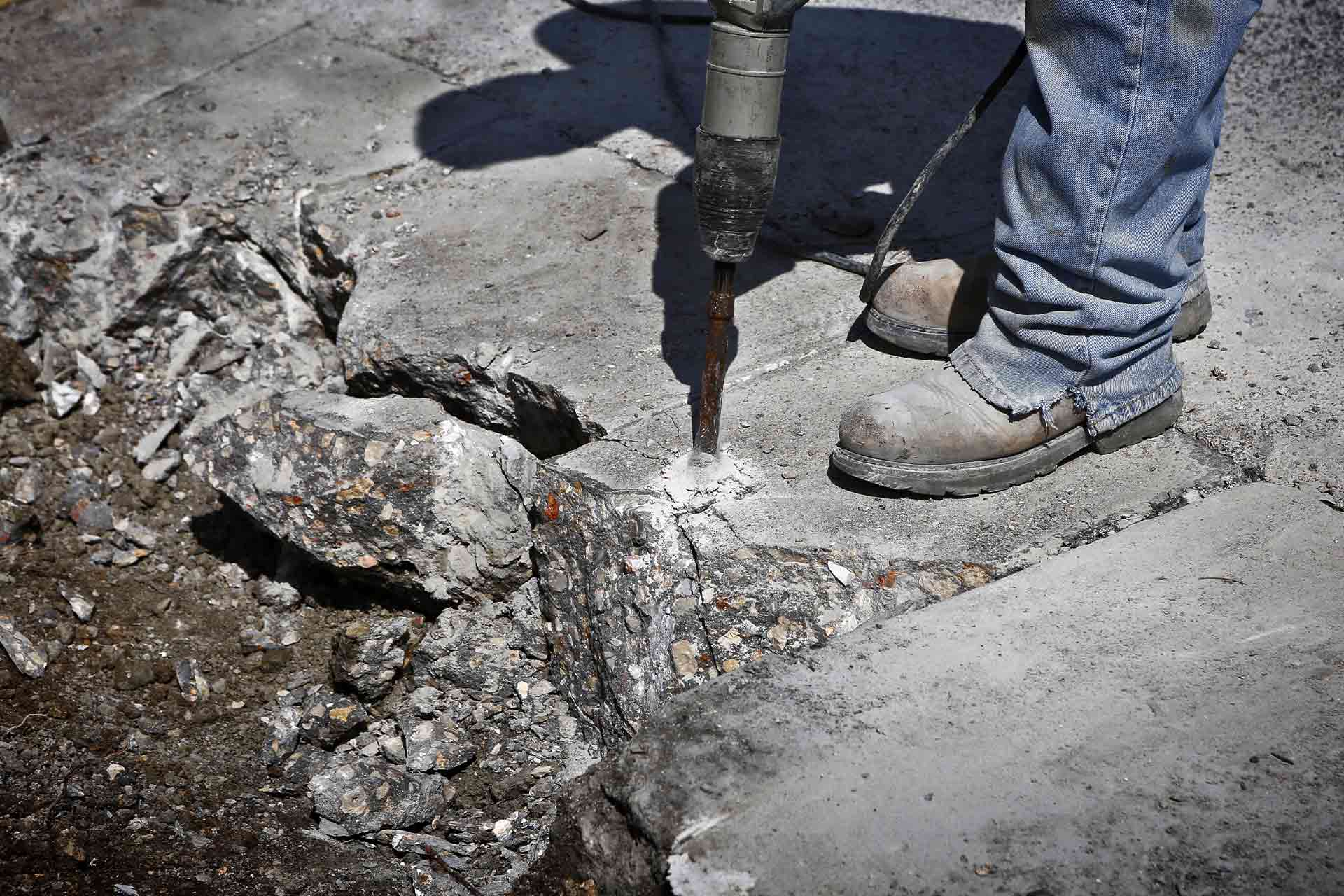 Concrete floor removal cost
Usually, concrete removal involves three steps:
Breaking up the concrete: This can involve using hand tools such as a jackhammer, or using machinery like a mini digger.
Loading up the waste: This usually involves manual labour, but on a bigger project it could include machinery.
Removal from site: The final step will be to remove the concrete from site, using a skip, trailer or truck.
| Item | Unit | Cost - low | Cost - high | Average cost |
| --- | --- | --- | --- | --- |
| Concrete removal | Per m³ | - | - | £60 |
| Concrete driveway removal | Per project | £1,500 | £2,500 | £2,000 |
| Concrete patio removal (assuming 1 tradesperson and 1 labourer) | Per day | £400 | £500 | £450 |
| Skip rental | Per rental | £105 | £295 | £200 |
Ultimately, the cost of concrete removal will depend on:
How thick the concrete is
Whether the concrete has mesh or reinforcement
The method of transport
Whether you need to pay for a skip
The amount of labour or machinery required
Concrete removal cost per cubic metre
On average, concrete removal costs around £60 per cubic metre plus VAT.
If you're looking to demolish a property, we've put together a guide on the cost to demolish a house.
See the tradespeople we've checked and recommend for your job
Concrete driveway removal cost
Total concrete driveway removal costs tend to sit between £1,500 and £2,500. But of course, prices can increase if the driveway is larger than average or requires specialist equipment.
Concrete patio removal cost
Patios are often built from concrete slabs bedded in mortar. A tradesperson will normally charge around £300 per day to remove a concrete patio, but they rarely work alone, so you should also allow another £150 per day for a labourer.
It should usually take no more than a day for two people to remove your concrete patio.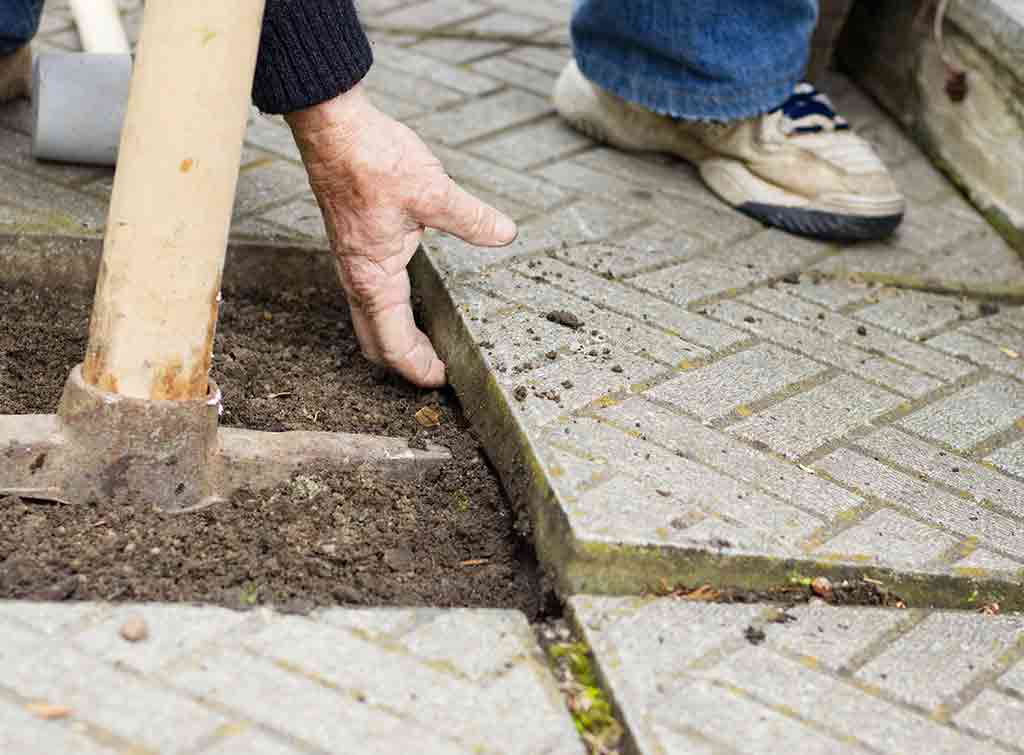 Cost to dig out concrete floor
If you have a concrete floor you want to remove, you'll most likely be charged a standard price for the work. The average cost to dig out concrete floor is around £60 per m3.
That said, we always recommend contacting local concrete removal experts to get accurate quotes for the cost to dig up concrete floor in your area.
Cost to dig up and replace concrete floor
If you want to dig up and then replace your concrete floor, you'll need to factor in the cost of dig out the floor £60 per m3 and then add the cost for installing the new floor. The average cost of pouring concrete starts from around £150 per m3.
For more information about the prices on replacing a concrete floor, check out our concrete pouring cost guide.
Can I save on the cost of concrete removal by doing it myself?
Removing concrete yourself will undoubtedly save you on labour costs. However, bear in mind that DIY removal is labour-intensive. Plus, it requires specialist equipment, such as a jackhammer or demolition hammer. If you don't own one already, buying one could cost anywhere from £100 – £1,500, depending on the strength of the tool.
On top of this, you'll need to check whether any utility lines run under the concrete you're looking to remove. If you damage them, you'll need to fork out on repairs, so it pays to have experience!
Additional concrete removal costs
When you hire a professional team to remove your concrete floor, patio or driveway, they'll usually offer disposal as part of the service but not always. So, make sure you check first whether the price you're quoted includes disposal or whether you're expected to hire a skip yourself.
You can expect skip hire prices to come in somewhere between £105 – £295, depending on the size of the skip.
Key takeaways
Concrete removal costs around £60 per cubic metre.
You may have to budget extra for a skip.
DIY concrete removal requires specialist equipment.
See the tradespeople we've checked and recommend for your job