Last updated on March 31st, 2022
Cost of aluminium windows vs uPVC – which is cheaper?
Which is cheaper, and should cost be the determining factor? Read our post to find out more.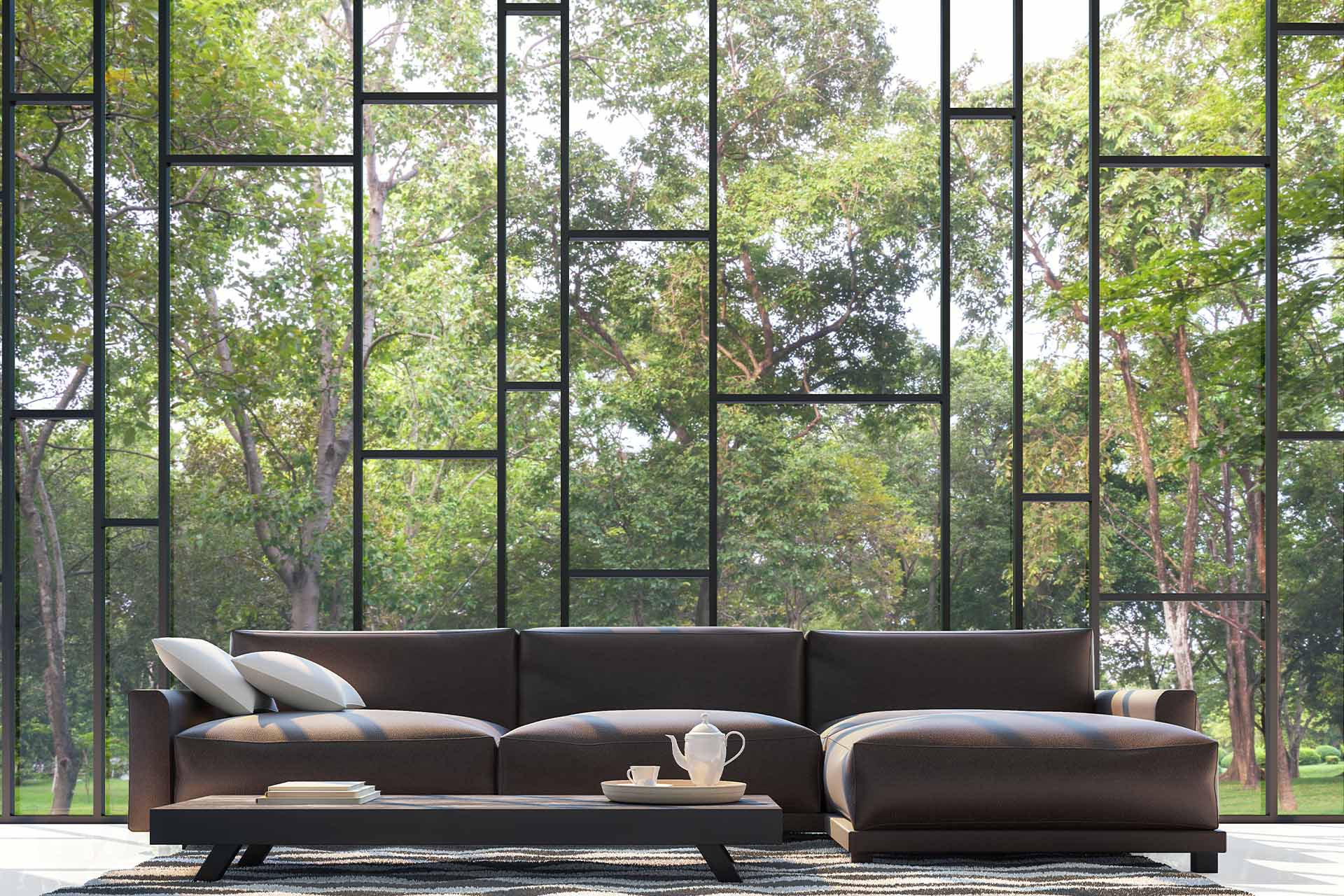 Before comparing the cost of aluminium windows vs uPVC windows, let's take a quick look at the benefits of each. As with all home improvements, there are often many considerations to think about alongside the budget.
Benefits of aluminium windows
Modern, stylish and aesthetically pleasing
Sleek, thin frames allow more light and heat in, reducing energy bills
Can be moulded if your windows are an unusual shape, e.g. curved windows
Eco-friendly material
High level of security
Available in a range of colours and finishes, e.g. gloss, matt or wood-grain
Durable, strong, and long-lasting
Easy to clean
Resistant to warping and corrosion caused by the elements
Cheaper than timber windows
Benefits of uPVC windows
Available in a range of colours – usually as a wood-grain effect
Durable
Low maintenance
Secure
Cheaper than aluminium or timber windows
Will keep your home well insulated, keeping the heat in and sound out
See the tradespeople we've checked and recommend for your job
Cost of aluminium windows vs uPVC windows
| Cost provided item | Range - low | Range - high | Average cost |
| --- | --- | --- | --- |
| Cost of aluminium windows | £350 | £600 | £475 |
| Cost of uPVC windows | £250 | £400 | £325 |
The table outlines the topline cost of aluminium windows vs uPVC.
The average cost of aluminium windows is £475. This is compared with £325 for uPVC.
The overall cost of aluminium v uPVC windows will vary depending on the requirements for your particular project.
Some obvious factors that will influence the cost of the job include the size and number of windows you need. However, the style of window (e.g. sash, bi-fold or bay window), and the ease of access will also impact the overall cost of your window fitting.
Some additional considerations that will affect the cost of aluminium windows, when compared with uPVC are:
Glazing. Should you want double or triple glazing, this will be more expensive. Our double glazing cost guide will give you an idea of prices.
Security features. If you need child-proof locks, window sensors or tempered glass, these optional extras will cost you more.
Type of glass. Tinted, tempered or safety. These are all options to discuss with your window fitter, but again, expect to pay more for these upgrades.
To help price up the cost of new windows, you'll need to get a quote from a window installer. Our post on the cost of window fitting provides an overview. You can also fill in our request a quote form to get quotes from expert window fitters near you.
What's the price difference between uPVC and aluminium windows?
The price difference between uPVC and aluminium windows is around £150, with aluminium windows more expensive.
However, despite their higher price tag, there are a host of benefits to enjoy should you choose aluminium windows. They're eco-friendly, long-lasting, and highly secure. They also look great, and could even save you money on your energy bills.
Which is best: aluminium windows vs uPVC windows?
Both types of windows have their advantages, and neither is a bad option.
When weighing up aluminium windows vs uPVC, the cost is obviously a big determining factor.
However, considering factors such as the overall aesthetic you're after, the eco-credentials of the material, and how long the windows will last, might help to make your decision that little bit easier.
And don't forget, when you book your window fitting with a Checkatrade member, your job is guaranteed for 12 months under our Checkatrade guarantee (T&Cs apply).
See the tradespeople we've checked and recommend for your job