How to find the best window installer
Fed up with draughty single-pane windows? It's time to install energy-efficient ones. Here we help you find reliable window and door contractors who are certified.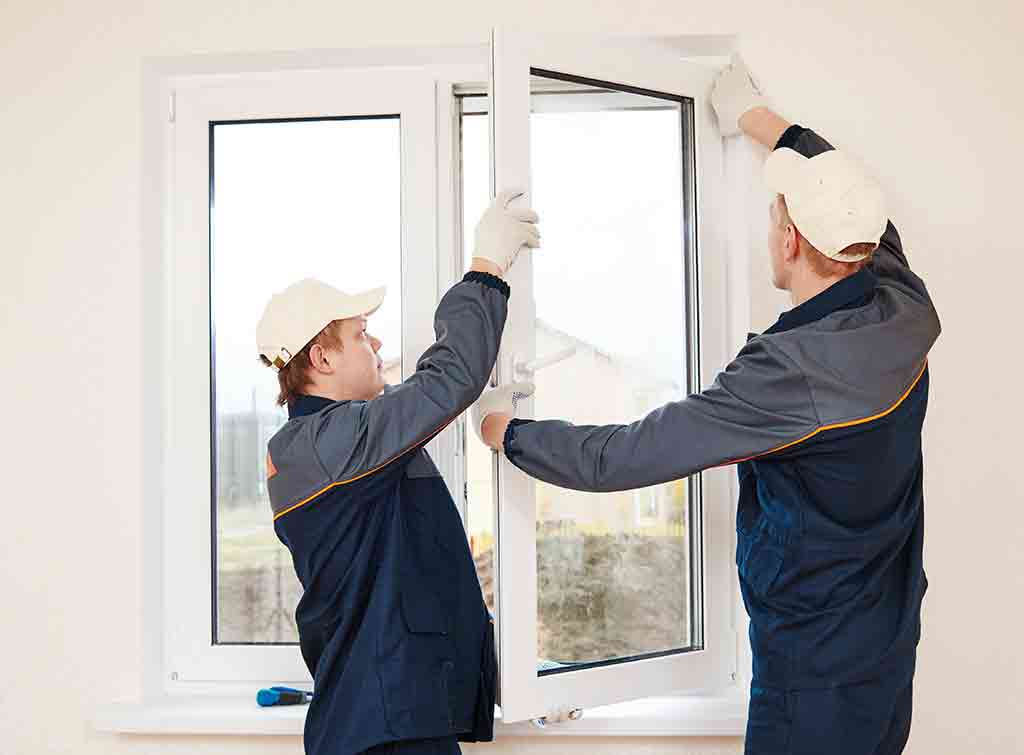 Fed up with draughty single-pane windows letting cold air in and warm air escaping? Sounds like it's time to invest in new double glazed windows. Not only will new windows improve your home's curb appeal, but they will also help save on energy bills, and in turn, do your bit for the planet.
New windows should last around 20 years unless they are poorly fitted. Therefore it's vital to find a trustworthy window fitter to do the job.
Here at Checkatrade, our members have to go through 14 checks before becoming verified with us, so you can be sure to find a fantastic local tradesperson at your fingertips. But if you need more reassurance that you have picked the right window contractor, read on for top tips.
Choosing your windows
It's worth doing your research on what windows are best for your home before hiring a window contractor, so you can arm yourself with the right questions about the different types of windows available. Windows come in a range of different designs and opening styles to suit the period of your home. Casement windows are the most popular style in the UK, but bay, sash and tilt and turn windows are also common. You'll also need to consider the material (uPVC are the most popular due to their low maintenance), colour and finish such as white, black, aluminium, composite, and wood effect.
If you live in a conservation area, you may need to get planning permission before changing your windows, so it's always worth double checking before.
Top tip: Glass has different grades which all have different thermal properties. Ensure you choose A Grade glass or above unless you are choosing a window for a shed or a garage.
See the tradespeople we've checked and recommend for your job
4 top tips to find the best window fitters
Follow these pointers when it comes to finding a trustworthy window installer:
1. Check their experience and qualifications
Make sure your window fitter has specific experience with the type of windows you want to be installed. Then you can ask to see an example of their work, either online or by visiting one of their recent projects in the local area.
A trustworthy and reliable window contractor will be registered with one of the many Competent person schemes, so don't be afraid to check. FENSA and CERTASS are government-authorised schemes that continually assess their members' services to ensure they meet the required standards. They also offer homeowners extra legal protection if there are any mishaps. See more on these certifications below.
2. Get multiple quotes
Get at least three different like-for-like detailed quotes, and ask for them to be broken down so you know exactly what is included in the quote, such as the removal and disposal of old windows, or the cost of hiring any scaffolding if it is needed.
Look for local firms that don't use sales representatives who work on commission, and you are more likely to experience a more personal service that doesn't feel pressurised or pushy.
3. Check their reviews on Checkatrade
Not only do we check the certification and trustworthiness of our members, but we also post all customer reviews, so you can read honest feedback from previous homeowners, which is incredibly valuable when helping you make your choice. Use our free search tool to find a reliable window and door contractor in your area.
4. Make sure they have insurance and warranty
As well as having public liability insurance to protect your property against any damage, a reliable window contractor will also offer a warranty with their work should you need to get your windows repaired during the warranty period. The length of the warranty allows you to judge the quality of the windows and should be around 10-15 years.
See the tradespeople we've checked and recommend for your job
Make sure your window installer is FENSA or CERTASS registered
It's a requirement by law that window and door replacements comply with building regulations and are registered with the local council. If your window contractor is registered with a recognised scheme, then they will do this for you. If they don't hold a building regulations compliance certificate, such as the ones below, you'll need to pay for an inspection by building control.
Once the work is complete, registered contractors will send you a FENSA or CERTASS certificate as proof of the job done right, which is also an essential certification when selling your home.
What is a FENSA certificate?
If your window and door contractor has a FENSA certificate they are:
Compliant with building regulations
Energy efficient
Registered with the local council
Insured
What is a CERTASS certificate?
A CERTASS certificate offers the homeowner the same level of protection as a FENSA certificate, however, being registered with CERTASS allows the tradesperson to pay per job rather than paying a fixed rate fee as you would with FENSA. That's why it's favoured by smaller companies.
Window fitter jobs
The most common tasks that a window fitter will carry out include:
Removal of old windows and doors
Measuring of the spaces for the new windows or doors
Installation of the glass, making sure it is safe and level
Sealing the fittings to protect against the weather
Removal of leftover materials and make good any timber or plaster that has been damaged by the window installation
See the tradespeople we've checked and recommend for your job
Window replacement costs
The total cost of installing a new window will vary based on a number of factors, such as the size, frame and style of window you are installing.
For a uPVC window frame itself, you can expect to pay around £80. Then you're looking at around £27.50 per pane to get the glass installed. This is roughly the same as the cost to install a softwood window, although you're likely to pay a bit more to get a hardwood window installed (around £100 for the frame). This doesn't include any of the other costs associated with getting a new window installed.
If you're replacing an old window, you'll need to budget for its removal and disposal. Or, if you're installing a brand new window where there wasn't one before, you'll need to factor in the cost of cutting out bricks and adding a lintel. You'll also need to pay for a FENSA certificate.
For more information read our comprehensive guide to window fitting costs.
How to find a door installer
Similar to a window fitter, a door installer must be registered with a Competent Persons Scheme, such as FENSA. This will ensure your door installation complies with building regulations and is registered with the local council – these are both required by law. An approved installation company will also meet energy efficiency requirements.
See the tradespeople we've checked and recommend for your job
Questions to ask your door and window installer
Once you've found a window installer that you're interested in hiring, here are some useful questions to ask them:
Questions about the window and door installer
What experience and qualifications do you have?
Are you a member of any official trade bodies?
Can you provide examples of previous work?
Can you offer advice on window and door styles?
What warranty on your products do you offer?
Questions about their window and door installation services
Who will be doing the work?
What grade of glass do you use?
If I need scaffolding, who organises this and is this included in the quote?
Who will remove and dispose of old windows and doors?
Do you charge extra to dispose of old materials?
Will you make good the plaster around the new window?
How long will you take to complete the work?
Do I need planning permission?