Last updated on July 26th, 2022
Cost to clear land
In this guide we look at the average cost to clear land in the UK, what it involves and the factors that will affect the total price you pay.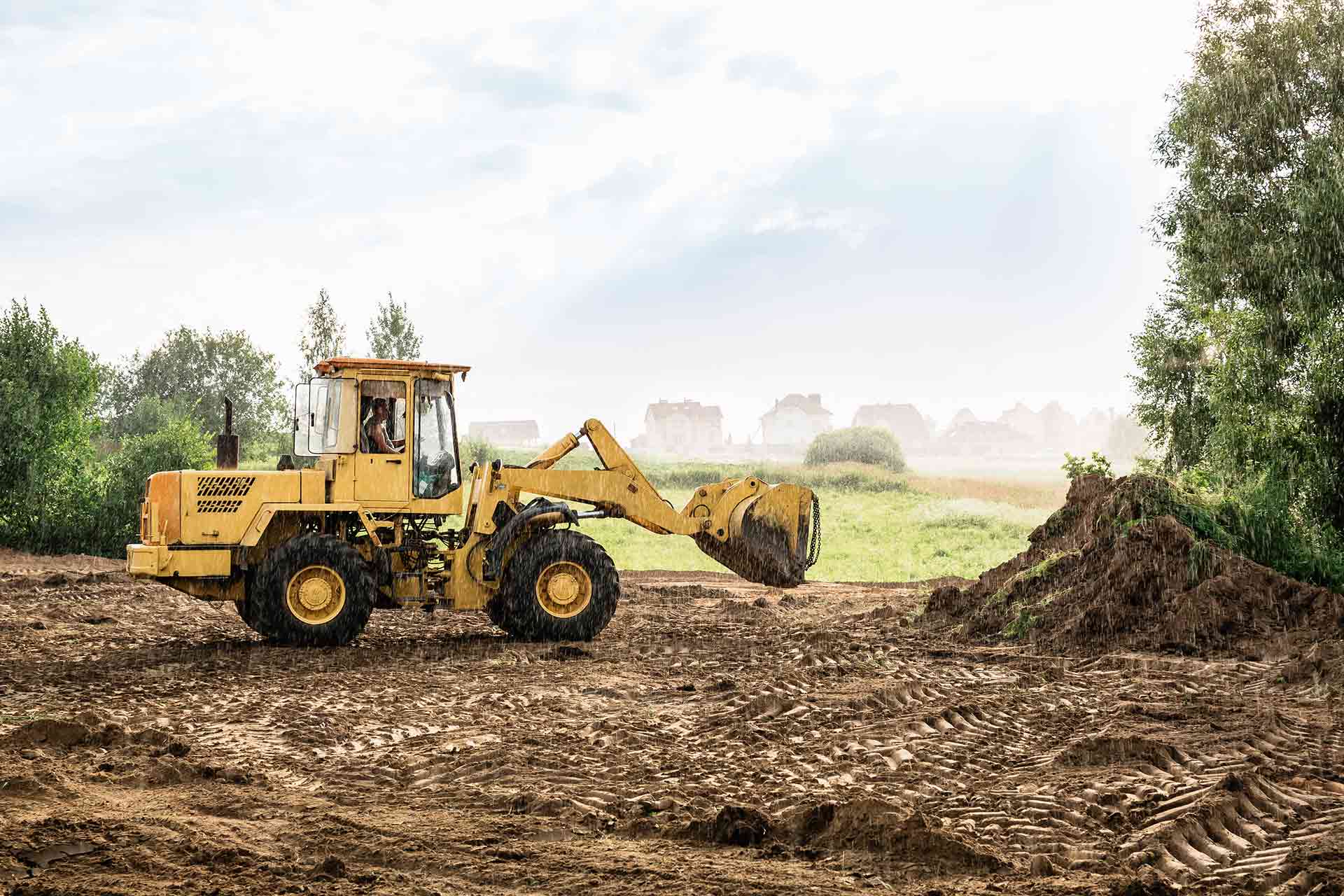 Clearing land can be a tricky task, and one you may need professional help with. Whether it's clearing an overgrown garden, or removing trees and vegetation to build a house on you'll want to understand the cost to clear land.
As always, we recommend speaking to local tradespeople to get accurate quotes for the work you need doing.
| Item | Range - Low | Range - High | Average UK cost |
| --- | --- | --- | --- |
| Clear a domestic garden | - | - | £300 |
| Clear 2-3 acres of land | £3,900 | £6,500 | £5,700 |
How much does it cost to clear land?
The cost of clearing land will vary considerably depending on numerous factors, so it's good to know what you need doing before you start. If you're looking to clear a domestic garden the average cost is around £300.
For more information about prices of clearing your garden, take a look at our garden clearance cost guide.
If you have a bigger project to clear a large area of land of trees and/or for building a house then the cost will be much higher. You'll be looking at an average cost of £5,700 to clear approximately 2-3 acres of land.
Factors affecting the cost to clear land
The price you can expect to pay to clear land will be affected by the following factors:
Size of the plot
Type of land
Density of trees and vegetation
Access to the site
Any prep work needed
Disposal of waste vegetation
Location
What is land clearance?
As the name would suggest, land clearance is the process of clearing a plot of land so that it effectively becomes a blank canvas. Now, it's important to understand that generally, land clearance refers to clearing trees, vegetation and other natural foliage.
Land clearance experts will use special heavy machinery to make light work of clearing the land, such as excavators, bulldozers and diggers.
If there are any buildings or manmade structures on the site, you'll need to have them demolished by professional demolition experts before you can clear the rest of the land. To find out more check out our demolition cost guide.
Some of the most common land clearance work includes:
Tree felling
Stump removal
Clearing vegetation
Green waste removal
Forestry mulching
Hiring a professional to clear land
When you're looking to hire a land clearance expert it's important to choose from the right tradespeople. Clearing land can be a big job and you want it done properly. It's sensible to speak to a number of specialists in your area to get accurate quotes for the costs to clear land.
It's also important to ask them exactly what is included in the cost. Many land clearance companies will include the cost of disposing of waste vegetation in the main quote, others will charge separately. Therefore, it's useful to clarify all of this at the beginning, so you don't get any surprises.
Do I need a permit to clear land?
Rather than a permit, it's possible that there may be restrictions on what vegetation you can clear. In some conservation areas there are limits on tree felling. Trees on your land may be protected by a tree preservation order (TPO). If so, you won't be able to fell, top, lop or damage any trees that come under the TPO. To find out more about TPOs in your area speak to your local council.
Can I clear land myself?
That depends on the extent of the vegetation on the land. If there are no trees and only light vegetation then you may be able to carry out the work. That said, most land clearance is a lot more intense and will involve tree felling, mulching and disposing of large amounts of waste vegetation.
With that in mind, we recommend leaving land clearance to the professionals. They will have the tools and experience to safely and efficiently carry out the work. If in doubt, use our free search tool below to find local land clearance specialists and ask them for their professional advice.
Useful land clearance checklist
Before clearing your land check with your local council to make sure any trees are not protected under preservation orders.
Speak to local land clearance experts for their professional advice and accurate quotes.
Shop around for fair and competitive costs to clear land.
Always hire tradespeople with relevant experience and ask for references of their previous work.
See the tradespeople we've checked and recommend for your job