Last updated on March 31st, 2022
Cost of concrete resurfacing
If you're thinking about repairing your driveway or swimming pool, you might be worried about the cost of concrete resurfacing. However, that cost is not very high and the surface is durable enough to last you many years. Learn more about it here.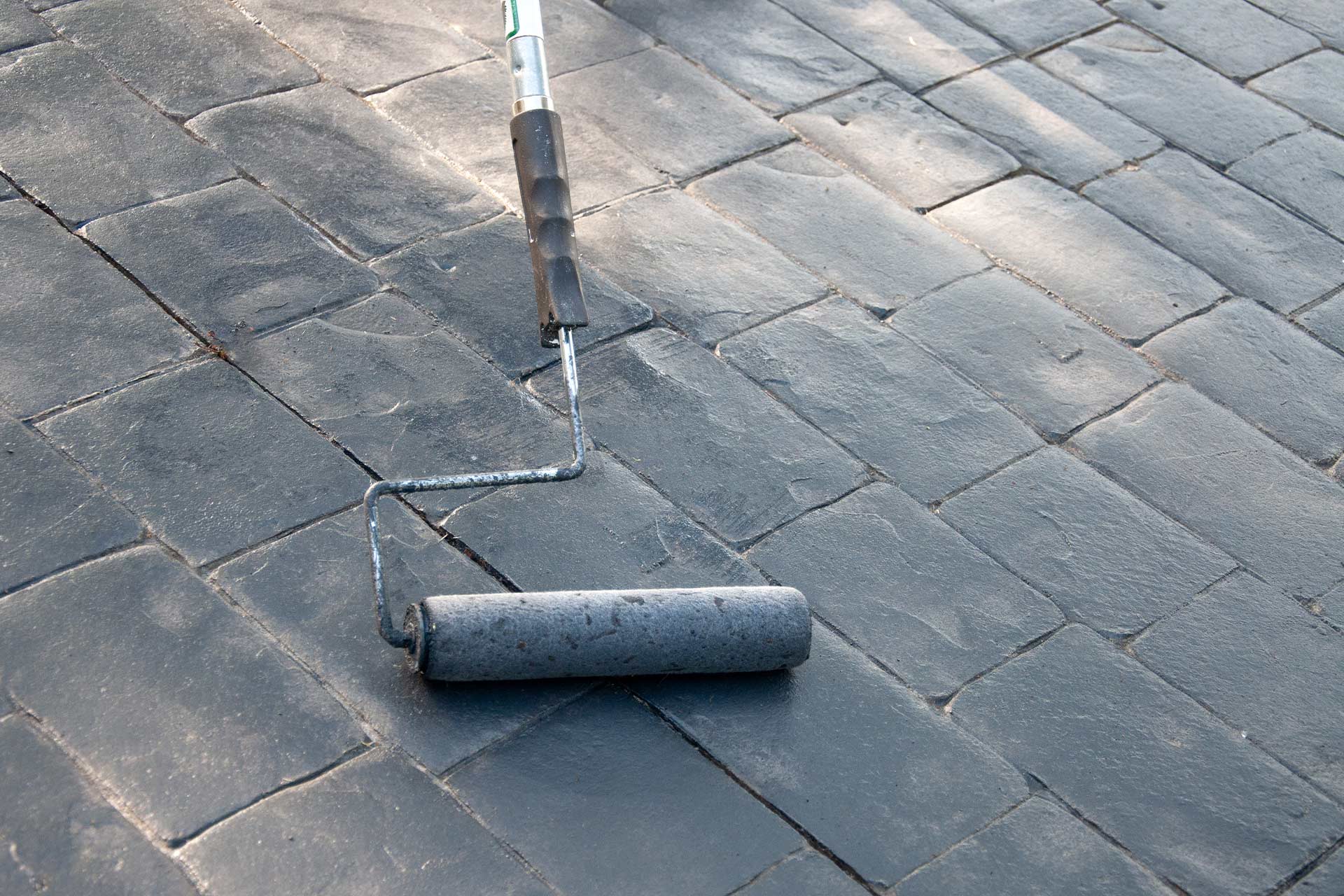 Want to know the cost of repairing your concrete driveway or swimming pool floor? It's not as much as you think, and with concrete being so durable it's a worthwhile investment.
How much does concrete resurfacing cost?
In general, your concrete resurfacing costs per square foot will start from £6, which translates to around £70 per metre. If you want stamped concrete, the resurfacing cost per square foot will increase to a range between £5 and £15, or £55 and £165.
See the tradespeople we've checked and recommend for your job
What are the factors that affect the cost of concrete resurfacing?
| Cost provided item | Unit | Range - Low | Range - High | Average cost |
| --- | --- | --- | --- | --- |
| Concrete driveway (material only) | 2.5m 2.25m | £280 | £380 | £330 |
| | 3.5m x 3.5m | £600 | £700 | £650 |
| | 5m x 5m | £1,300 | £1,500 | £1,400 |
| Concrete driveway (labour) | 2.5m x 2.25m | £250 | £350 | £300 |
| | 3.5m x 3.5m | £1,300 | £1,500 | £1,400 |
| | 5m x 5m | £2,300 | £2,700 | £2,500 |
| Total cost (material + labour) | 2.5m x 2.25m | £530 | £730 | £630 |
| | 3.5m x 3.5m | £1,900 | £2,200 | £2,050 |
| | 5m x 5m | £3,600 | £4,200 | £3,900 |
| Coloured imprinted driveway (total cost) | 40m2 | £3,600 | £3,900 | £3,700 |
| | 60m2 | £4,900 | £5,200 | £5,050 |
| | 100m2 | £7,700 | £8,100 | £7,900 |
| Swimming pool resurfacing | Medium-sized pool | £25,000 | £35,000 | £30,000 |
| | Large-sized pool | £35,000 | £45,000 | £40,000 |
When you're calculating the cost of concrete resurfacing, there are a few factors you need to keep in mind. Here is a brief summary of some of the important ones.
Size of the surface being resurfaced
Since you're calculating the concrete resurfacing cost per metre, the size of the surface will play a huge role in how much the project ends up costing you. That is because the larger the area, the more material you'll use. Furthermore, it will take longer to complete. That would mean a higher labour cost, whether you're paying hourly or per day.
Complexity
If you're resurfacing a surface that needs no preparation, you will spend less than for a surface that needs to be prepared. Cracked or damaged concrete, for example, will need repairing before you can lay the new surface. If the ground is uneven, you'll need to level it first.
Cosmetic treatments
If you don't like the look of plain concrete, or if you want concrete flooring in your rooms, you could opt for concrete dye, imprinting, acid staining, or engraving.
These treatments can make the concrete surface look very different from a plain surface. You can use these treatments to make your floor look like a tiled floor or a stone floor. Even uncoloured concrete with a texture can make a difference to the way your floor looks. However, these treatments are pricier than plain concrete resurfacing costs.
Surface treatments
Different surfaces can have different needs.
For example, a concrete driveway needs to weather the elements but inside floors don't. A swimming pool needs to be waterproof to a greater degree than a patio. Since you need different treatments for these surfaces, that could affect the cost of resurfacing concrete for different parts of your property.
What is the cost of concrete driveway resurfacing?
On average, for a small 2.5m x 2.25m driveway, you can expect to spend £330 on materials and £300 on labour as part of your concrete driveway resurfacing cost. A medium-sized 3.5m x 3.5m would cost you £650 for the materials and £1,450 in labour costs.
If you have a large 5m x 5m driveway, you would be spending £1,400 on materials and £2,500 on labour. You can get a more detailed analysis in our driveway resurfacing cost guide.
What is the concrete pool resurfacing cost?
If you're resurfacing your concrete pool, you can expect to spend an average of £30,000 for a medium-sized one or £40,000 for a large-sized one. We also have a detailed swimming pool cost guide.
See the tradespeople we've checked and recommend for your job
FAQs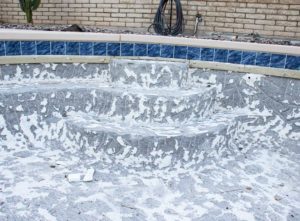 What is imprinted concrete?
When the concrete is wet, you can stamp them with a pattern that can make the smooth surface resemble tiles, texture, stone slabs and more.
This is a relatively inexpensive way of getting the look you want without the higher costs of the other materials.
Can you pour new concrete over old cracked concrete?
While you can pour new concrete over old concrete, in theory, any cracks in the old surface will affect the new surface in practice. For proper concrete resurfacing, you'll first need to fix the imperfections in the old concrete and then lay at least 2 inches of new concrete over it.
For the best results, work with a professional.
Is imprinted concrete cheaper than paving?
Since you'd be paying more for the material as well as labour for paving, imprinted concrete will prove to be cheaper. That is because paving stones or tiles cost more per piece as well as labour cost. However, you can simply pour the concrete (which doesn't cost much) in one go and run a stencil over it to get the appearance of paving. As a result, it proves to be much cheaper.
Is concrete cheaper than tarmac?
No, concrete is more expensive than tarmac. However, tarmac is less durable, lasting 25 years whereas concrete can last up to 40 years.
How long do concrete driveways last?
If you care for them properly, concrete driveways can last up to 40 years.
See the tradespeople we've checked and recommend for your job