Last updated on April 19th, 2022
How much does electric car charger installation cost?
From slow chargers to fast chargers, our cost guide is the ideal way to find the right charger for your home. Find out the ballpark electric car charger installation cost to expect for your installation.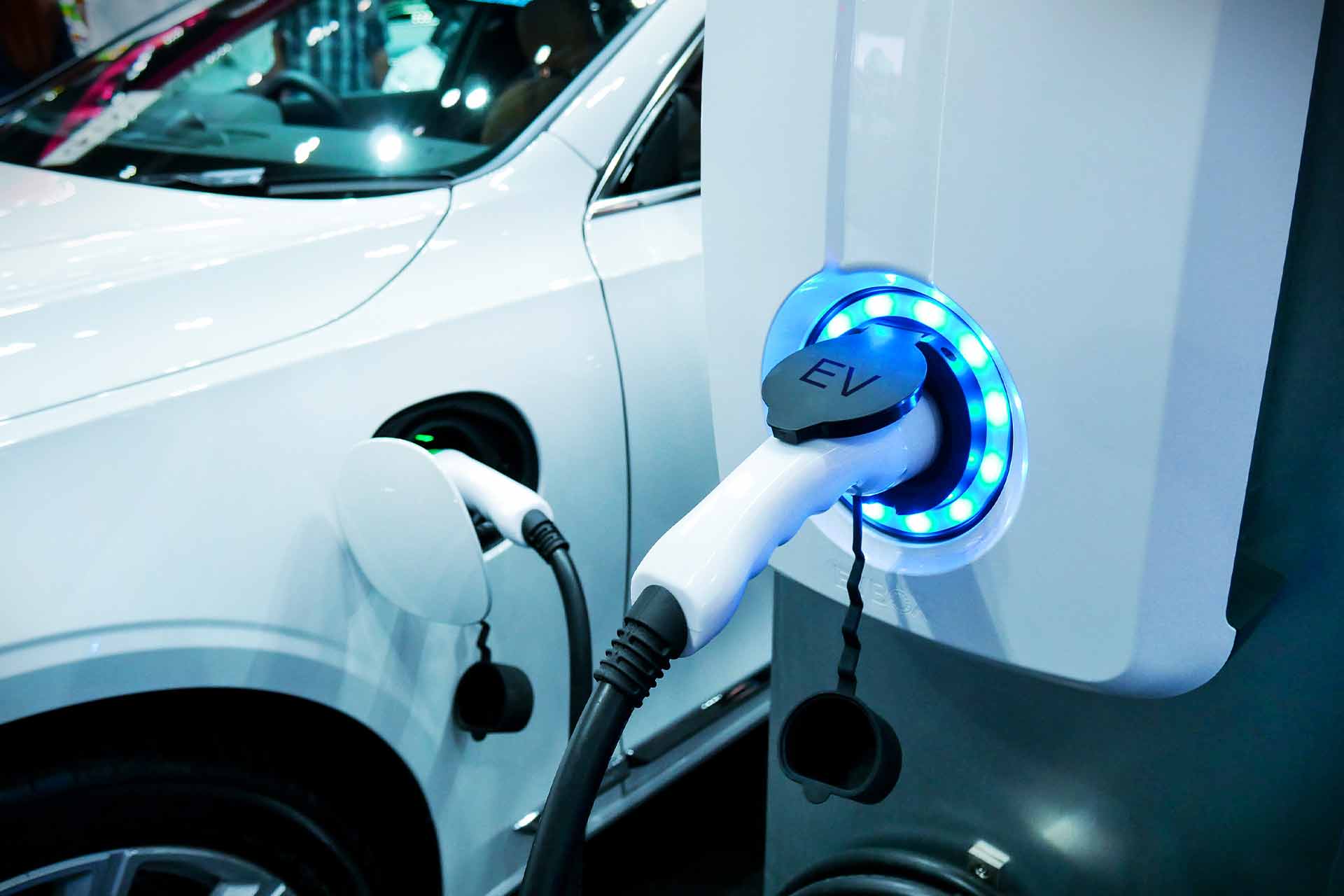 Why install an electric car charger at home?
Installing an electric car charging station at home gives you the convenience of being able to charge your PHEV or full-electric vehicle whenever you want, at rates cheaper than using outside the home chargers.
Can I charge my car through a regular plug socket?
You may be wondering why you can't just use a standard UK plug socket. Well, they're not recommended because they are not designed for such high loads over a long duration. Charging points are also 30-60% quicker than using a wall socket.
If you charge your car through a regular home plug socket, you'd have to deal with:
Slower charging
Strain on your electrical circuitry as they aren't designed for this type of load
Possible damage to your wiring, if it's old
Higher risk of electrical fires, if your wiring and circuitry are not able to manage the load
Potentially higher electricity bills, as a dedicated smart meter will charge your car during off-peak hours which cost less
Product
Unit
Cost + VAT
(Range low - high)
Average cost
Electric car charger - supply only
3kW
£250 - £500
£375
Electric car charger - supply only
7kW
£450 - £800
£625
Electric car charger with installation
£1,000 (or £650 if eligible for a government grant)
Factors affecting electric car charging station installation costs
Your electric vehicle will have a Type 1 or a Type 2 connector, so make sure you pick the right home charger for your car. Once you know that, you'll need to decide between slow and fast chargers:
Slow chargers: These chargers are rated at 3kW to 6kW. They can take up to 12 hours to charge a long-range vehicle and 6-8 hours for a smaller one.
Fast chargers: With 7kW to 22kW of power, these chargers are much quicker, able to charge an electric vehicle in anything from 2-4 hours.
Please note, the figures in our table reflect the cost of high specification chargers, i.e. full SMART options, controlled via an app.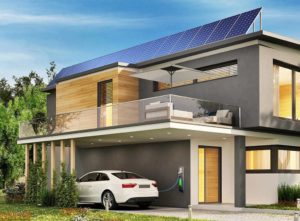 Let's take 2019's car of the year (according to Stuff Magazine), the Nissan Leaf, as an example.
If you have a 3kW slow charger you can expect a full charge in around 6-8 hours, whilst a 7kW fast charger will only take 3-4 hours. If you're planning on doing all of your charging overnight, or you drive a hybrid with lower power demands, then the 3kW option is the more cost-effective choice. But, if you need faster charging then 7kW is the way to go.
Brand: Not all electric car charging stations cost the same. From brands you may have heard of, like Siemens and Bosch, to those you might not like Juicebox and ClipperCreek, there are already a lot of players in the market. Each brand has their own specialities and charging capabilities. It's recommended you contact a specialist, who can advise the right one for your needs.
Smart home chargers: We also recommend choosing a smart charger, which is connected to the internet and gives you much more control over the charging process. They're eligible for grants so will save you money too.
Green energy: If you already have solar panels or access to wind power you can make use of this green energy to power your car. To do so you'll need battery storage, as well as an inverter between your panels and charging point, or you can purchase a specialist car charger for this purpose. This way you'll save even more money and ensure you have a 100% green supply.
Electric car charger installation cost
The average cost of installing a home charging point is £1,000. However, the entirety of this cost may not come out of your pocket.
Electric vehicle owners can apply for a Government Grant towards the cost of the installation, as well as an additional amount of money from the Energy Saving Trust (EST). This significantly reduces the amount you pay for the installation.
Charging station installation
EV car charger installation consists of connecting the charge point to your electricity supply and installing it on your wall. For convenience, this will be located as close as possible to where you usually park your car.
In total, this process takes around three hours. Although you won't always need to be on the premises, it does mean you can be shown how to use the charger and given a chance to ask any questions.
Tip: Don't rule out installing an electric charge point if you live in a flat. You will need to have a parking spot at your residence, access to the electricity supply, and an agreement for the installation from the landlord/freeholder.
So how much does it cost to install a charger for electric cars or hybrids at home?
The cost to install a charger for an electric car or hybrid at home range from:
3kW electric car charger: £250 – £500
7kW electric car charger: £450 – £800
The EVC prices above are supply only and do not include installation. 
If you're interested in tesla home charger costs then check out our cost guide.
How long does an electric car charger installation take?
On average, electric car charger installations will take up to a day to install.
The professional installation of an electric car charger will include a site survey before installation and material supply. By providing the material we mean the electric cable from the consumer unit to the charge point, which would be armoured.
What is the Government's Electric Vehicle Homecharge Scheme?
Currently, you can save money on the purchase and installation of electric vehicle chargers, as the UK Office for Low Emission Vehicles (OLEV) is offering a £350 grant through their Electric Vehicle Homecharge Scheme. This was reduced from £500 to £350 on 1st April 2020, so further reductions may be on the horizon.
If you're in Scotland you can receive a further grant of £300 (or £400 for the most remote areas of the country) from the Energy Saving Trust (EST).  You'll have to make sure to use OLEV-accredited and EST approved installers so make sure to check if your provider is on these lists.
Find installers your neighbours recommend
Cost of charging an electric car
| Location | Amount of charge | Cost | |
| --- | --- | --- | --- |
| Charging at home | Full charge | £5 | |
| Charging in public | 80% charge | £7 - £10 | |
Home charger cost
Once you've had the charger installed then you'll only need to pay for the electricity that's used. There's no additional monthly cost for access to the grid. As such, charging an electric vehicle at home is the cheapest option for the vast majority of owners.
If you're wondering how often to charge your electric vehicle, well the best analogy is to think of how you charge your mobile phone. If you do regular charging on a set schedule (usually overnight), with Adhoc charging following heavy use you'll ensure your car is always ready to go when you need it.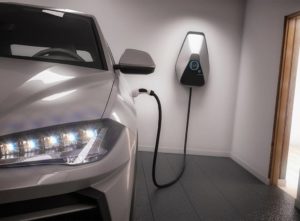 By doing your main charge overnight you'll be able to take advantage of off-peak pricing for your electricity use (such as 'Economy 7' tariffs and specialist EV charging tariffs) and ensure the car is ready for the day ahead. By choosing a cheaper energy provider you'll also cut your costs.
Depending on your energy tariff you could pay around £5 to fully charge your car at home. Or, if using solar panels you won't pay anything for the energy.
Charging outside the home
Although you could charge your electric vehicle outside the home, you will have to sign up with a public charging company, many of which have tariffs. You also run the risk of not finding a charger when you need it or finding a charger that isn't compatible with your car.
Remember our Nissan Leaf charging example earlier? Rapid chargers outside the home can charge the car to 80% in 45 minutes, considerably quicker than the 4-8 hours for home chargers. The last 20% of a charge takes longer than the initial 80% so if you're cost-conscious you should set your car or the charger to stop recharging at 80%.
Rapid chargers are above 22kW, whilst Tesla's superchargers are 145kW, so your mileage may vary (literally!).
Costs vary based on location so you can expect to pay £7 – £10 to charge your car up to 80% and over £15 for a full charge outside the home. In fact, a What Car? study found some charging stations cost more per mile than petrol or diesel!
Can I install an electric car charger myself?
In almost all cases installing an electric car charger yourself will cost more than hiring a specialist. That's because you won't be eligible for the £350 OLEV grant unless you use an approved installer. With £350 covering a significant part of the cost, you'll save money and hassle by having someone else install it for you.
Even if the grants were to stop, electric car chargers use a considerable about of power, with the risk of damage to your home or car if they are not properly installed.  We highly recommend a certified and OLEV approved charging provider be used for this work.
Gavin Hyde from Sulis Electrical Services Ltd:
You need to inform the DNO (electricity grid operator in the region) to ensure the main fuse and supply is adequate, if you get it wrong, it will blow the fuse or cause a fire. You also need to notify it to building control under Part P as it is a new circuit, if you don't, you may run into problems with insurance, remortgaging or selling. There are a lot of safety considerations such as earthing and RCD selection, again if you get it wrong and there is a fault, it could prove fatal or damage a very expensive new electric car.
We would strongly recommend hiring a professional for this job. To find a local, reputable, tradesperson in your area and get your own personalised electric car charger installation cost use our free search feature.
Electric car charger installation cost calculator
If you're trying to calculate your electric car charger installation costs, you would need to consider more than just the cost of the charging point and labour. There are other factors that could increase your total expense. These include:
Fuse box: You may need to replace or upgrade your fuse box to take into account the additional electricity usage. This could cost you £350 or more.
A new isolator switch: this is often required and can cost between £100 – £200.
Rapid charging cable: You might need a CHAdeMO or a European CSS cable if you want rapid charging while on the road. These cost between £150 – £500 depending on the cable and the length you want.
Cost to build a new driveway: In case you don't have off-road parking, you'd need to create a new driveway so you can park your car near the charging point.
Lighting: EVs cost a fair bit and you may want to make the parking area well-lit for extra security.
In order to plan your electric car charger installation properly, you need to include these potential expenses in your cost calculation.
Electric car charger installation quotes
If you're looking for a reliable electric car charger installer in your area, we can help you find one. Use our 'Request a quote' feature to send the job details to approved tradespeople in your area. Then, we'll forward their estimates to you, straight into your inbox.
To get accurate EV charger installation quotes, we recommend including all relevant details, like the type of charger you want and any electrical adjustments you might need in your house.
Key takeaways for electric car charger installation costs
If you don't mind slower charging times or are happy to charge overnight, you can reduce the cost of a home charger for your electric car.
Take advantage of grants from OLEV and EST to bring down the cost even more.
The cost of installing a home charger for an electric car is offset by the saving in energy compared to outside the home charging.
Make sure you have an energy tariff with off-peak pricing for discounted charging costs overnight.
Find installers your neighbours recommend