Last updated on April 12th, 2023
How much does fire damage restoration cost?
Fires are destructive and the damage they do can be devastating. Explore our fire damage restoration cost guide for safety tips, prices and factors to consider.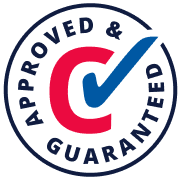 The Checkatrade guarantee
When you book a job with Checkatrade, our guarantee covers you for up to 12 months. You can claim up to £1,000. Exclusions and T&Cs apply.
What can be salvaged with fire damage restoration?
Fire can quickly ravage a home, destroying its structure and your precious belongings in no time. We spend thousands of pounds creating our dream homes, so when there's a fire, the damage is devastating.
Thankfully, fire restoration can help to salvage parts of your house and your much-loved keepsakes. Restoration companies work tirelessly to return your home to its former glory, giving you peace of mind at an incredibly difficult time. They can potentially eradicate smoke, water and soot damage from your possessions and the rooms of your house.
Fire restoration businesses may even be able to rebuild damaged rooms and will aim to make your home safe and secure again. It is also important to remove soot, smoke and water from your house otherwise they will spread and cause further destruction including mould and air pollution.
If you have been unlucky enough to have a home ravaged by fire, read on to learn more about the world of restoration. This guide covers topics including the average fire damage restoration cost, ways to repair your home and tips to prevent future fires.
How much does fire damage restoration cost?
Type of service
Cost + VAT
(Range low - high)
Average cost
Fire damage restoration cost
£609 - £70,753
£35,681
Fire damage clean-up cost
£2,279 - £21,840
£12,060
Smoke damage cleaning cost
£152 - £761
£457
Fire damage restoration hourly rate
£50 - £70
£60
As you can imagine, fire restoration is not a quick and easy job. And, depending on the extent of the fire destruction, you could be looking at prices of up to £70,000.
Sadly, there will be some homes and personal items that are too damaged to be restored. So, in this case, you may need to rebuild your property from scratch, which will cost considerably more.
If your home and possessions can be salvaged, then the average fire restoration cost is £35,681.
Fire damage specialist hourly rates
Most fire damage restoration specialists won't charge by the hour to repair your property, instead, they'll quote for an entire job cost to complete the work needed. That said, if you're looking for a ballpark figure on hourly rates, then you can expect to pay between £50 – £70 an hour for a fire damage expert.
Hourly rates will vary depending on the location of your fire-damaged property, with London and the South East being considerably more expensive than the rest of the UK.
Fire damage restoration cost calculator
If you want to calculate a rough cost for the restoration of a fire-damaged property, then it's useful to understand the different types of work needed to get a building back to its pre-fire condition.
The biggest cost is structural remediation, which may be needed if the fire has compromised the walls and roof of the building to the point where they are unsafe. This level of work is likely to be the most expensive part of the project, as entire structures may need to be removed and replaced or rebuilt.
With your building structurally sound, you'll then need to think about the cost of hidden fire damage. Are the electrics, gas and water pipes in good condition? All of these will need to be checked and repaired before any aesthetic work starts. If not done properly, it could lead to further damage, expense and even danger to life.
Once you've taken care of cabling and pipework, there's the cost of re-plastering to factor in.
With the structure, services and surfaces in your building now back to pre-fire conditions, you'll need to think about the price to replace fixtures, fittings and soft furnishings. This could include the cost of big-ticket items like kitchens and bathrooms, and will almost always mean painting and decorating, as well as carpets and light fittings.
Finally, you'll need to factor in the cost of a post-work building inspection to check structural integrity, if needed.
With all of these different elements considered, you can calculate the rough cost of fire damage restoration in your property. And remember, if your building is in London or the South East, you'll pay more than elsewhere in the UK.
Types of fire damage
There are four different types of fire damage, each of which can ruin your beautiful home. Should any of these occur, it is important to remove all traces, to prevent the damage from spreading and corrupting more of your property.
Types of fire damage include:
Soot: Leads to pollution of the air in your house. Soot will also need to be removed from your possessions.
Smoke: Causes horrible odours and seeps into any absorbent materials.
Fire: Spreads quickly and burns at extreme heats. Fire will consume almost anything in its path, so you have to act fast.
Water: From the fire engine, water is used to quell your house fire but causes damage of its own. Seeping into every crevice of your home, water can lead to dampness and mould if not quickly dried out. If you have water damage, check out our dehumidifier hire cost guide, for one solution.
See the tradespeople we've checked and recommend for your job
Ways to restore a home following a fire
Once the fire has been suppressed, it is time to call in a restoration company. They can help to reclaim your home in a number of ways, including:
Room reconstruction
Roof and ceiling rebuilding
Soot clean-up
Drying out walls and floors
Reinforcing damaged structures
Cleaning possessions
Installing new carpets, plastering walls and decorating – If you do need help with these jobs, please see our:
Replacing damaged appliances
Factors affecting fire damage restoration costs
You will need to budget for most of the above jobs following a house fire, but how do you know how much to put aside? The final prices you pay will be affected by the following factors:
The number of rooms to be restored: The more rooms that need to be restored, the longer the labour times and the greater the cost will be.
Size of room to be restored: Larger rooms will also have longer labour times and therefore, higher labour prices.
The extent of fire damage: Whether the fire was small or large will impact your fire damage clean-up cost.
Type of item to be restored: Some items may be easier to restore than others, the more difficult it is to restore possessions, the greater the price you will pay.
Type of damage: Smoke, soot, fire and water damage will all have a different fire restoration cost.
Accessibility: If it is dangerous or difficult to access your home following a fire, you can expect to pay more for restoration.
How does smoke damage compare to fire damage?
Fire damage clean-up cost
Cleaning up after a fire can be very time-consuming and labour intensive. Your possessions and home will need to be cleaned and brought back to their former condition. In some cases, this may not be possible, but you would be surprised just how well rooms and items can be recovered.
The average fire damage clean-up cost is £12,060.
Smoke damage cleaning cost
Smoke can be hard to eliminate as it has a nasty habit of sinking into fabrics and materials. This can leave your house smelling less than appealing. It is important to get rid of any smoke damage as soon as possible so it doesn't spread.
The average smoke damage clean-up cost is £457.
Can I restore fire damage myself?
Fires are destructive and dangerous so restoring your home back to its previous condition can be very challenging and stressful. While you may be able to help with the restoration process, it is always a wise choice to hire a professional who knows what they are doing. Please consider the following before attempting this job yourself:
Structural repairs must be done by professionals to ensure the safety of occupants.
Fire damage restoration is time-consuming and physically exhausting.
There is a danger of smoke inhalation.
A badly damaged home may not be safe for you to enter.
You may accidentally cause extra damage if you do not know what you are doing.
You must adhere to building regulations and make sure your home is safe to live in again.
Always ensure you follow your insurance provider's instructions otherwise you may not be covered.
Professionals have the experience and knowledge to restore your home as quickly as possible.
For the above reasons, we would recommend hiring a professional. To find a local, reputable, tradesperson in your area and get a personalised fire damage restoration quote use our free search feature.
FAQs
How can I prevent fires in my home?
It is essential you ensure you and your family are safe in your home. By following the below guidelines, you can help to prevent any fires:
Never leave open flames or fires unattended.
Ensure any appliances are switched off after use.
Install smoke and carbon monoxide detectors around your home.
Only buy flame-retardant textiles, e.g. sofas or mattresses.
Keep anything flammable away from fires and open flames.
Don't smoke inside.
Useful fire damage restoration checklist
Fires can easily start and quickly become out of control.
The average fire damage restoration cost can start as little as £609 and reach up to £70,753, depending on a number of factors.
Soot, smoke, fire and water are all different types of damage that can occur in your home.
It is safer to hire a professional with years of experience to restore your home following fire damage.
You can prevent fires by never leaving open flames unattended, switching off appliances and installing smoke detectors.
Fire damage restoration quotes
Recovering from a fire can be a stressful and upsetting time, but hopefully, you now have a clearer understanding of the costs involved ahead of seeking quotes for the work to be completed. The exact cost of your fire damage restoration will depend on the level of damage, as well as access, safety issues and your building's location in the UK.
As with any restoration project of this type, it pays to request quotes from a number of specialists in order to choose a fair price from a business you trust with such a sensitive task. And when sourcing quotes, be sure to ask the company if they include a post-work building inspection to check structural integrity, if required.
To get quotes from trusted and local fire damage restoration specialists, simply enter your postcode in our free search tool below.
See the tradespeople we've checked and recommend for your job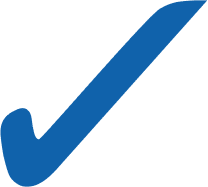 The tick you can trust
8/10 homeowners would choose a tradesperson endorsed by Checkatrade over one who isn't*
Claims are sourced from a survey conducted by Deep Blue Thinking on a nationally representative UK sample in November 2021. *8 out of 10 people would choose a trade endorsed by Checkatrade compared to one that isn't endorsed.
Claims are sourced from a survey conducted by Deep Blue Thinking on a nationally representative UK sample in November 2021. *8 out of 10 people would choose a trade endorsed by Checkatrade compared to one that isn't endorsed.