Last updated on March 31st, 2022
Garden privacy cost guide
Julius Caesar told us he wanted to stop his neighbour Brutus from peering into his garden. We gave him these ideas and the costs to make it happen.
One of our most loyal customers, Julius Caesar, told us that his neighbour, Brutus, is always peering over the fence and startling him unexpectedly. After all, Jules enjoys the peace and quiet of his home where no one is around to… conspire against him.
If you're in a similar situation to Jules – the lack of garden privacy, not the fear of treachery – then this guide will help. For most of us who are looking for privacy, it stems from being surrounded by other homes and nosy neighbours. There are techniques to block peering eyes and beaky noses.
Julius approached Checkatrade to help him create some privacy in his garden, without making it too obvious he's avoiding Brutus. This one's for you, Jules!
Get privacy in your garden, and some style!
Before jumping straight into finding out the costs for garden privacy, you need some ideas. We sent Julius our garden privacy ideas, which he quite liked. But his next question was, 'what's the cost of implementing these ideas?'
Garden privacy solutions and their costs
Fences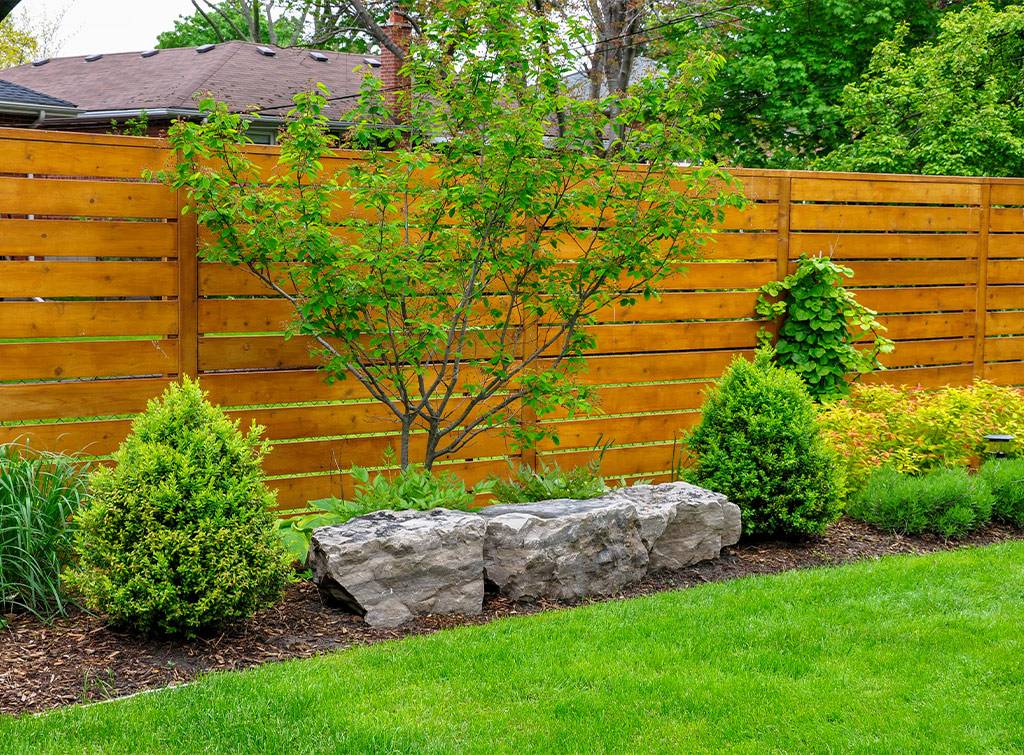 Sometimes a traditional solution is the best solution. If your fences are quite short, short enough for nosy neighbours to lean on and look over, you may wish to buy taller panels.
The height of the fence will affect the cost of the installation. For example, a ballpark cost for a fence panel is at least £36.50 per panel + £22.50 per post. The labour to install this is £1,400.
Find out more about fence installation costs.
Why stop at fencing?
Having a flower bed in front of your privacy fence creates extra separation from your neighbour in a natural and friendly way. This design is particularly good if you live in a terraced house and have gardens with thin boundaries.
If you're not quite satisfied with how your fence looks or even its height, you could always add a fence trellis topper. And if you're still concerned with the likes of Brutus looking through the gaps of your trellis, then why not consider a climbing plant to weave in and out of the gaps?
See the tradespeople we've checked and recommend for your job
Hedges and trees
You may be happy with your fence height and style already, and that's ok. Another option is to plant hedges or trees in front of your fence. This will make it difficult for beady eyes to peer over the fence into your garden.
Artificial or living, dense hedges like Thuja Occidentalis Brabant or laurel hedging are a quick and easy way to provide privacy. Trees are also another good option. Red Robins are a really popular option, providing style and privacy all year round.
As a ballpark cost, you're looking at around £15 – £25 per hour for a gardener to plant new hedges, trees and shrubs. This doesn't however include the cost of your hedge, tree or shrub option, so it's worth taking a look at which options suit your budget.
The benefit of working with a trusted gardener or landscaper is they can help you find the right style for your garden. They can also discuss how long it will take to plant your greenery.
See the tradespeople we've checked and recommend for your job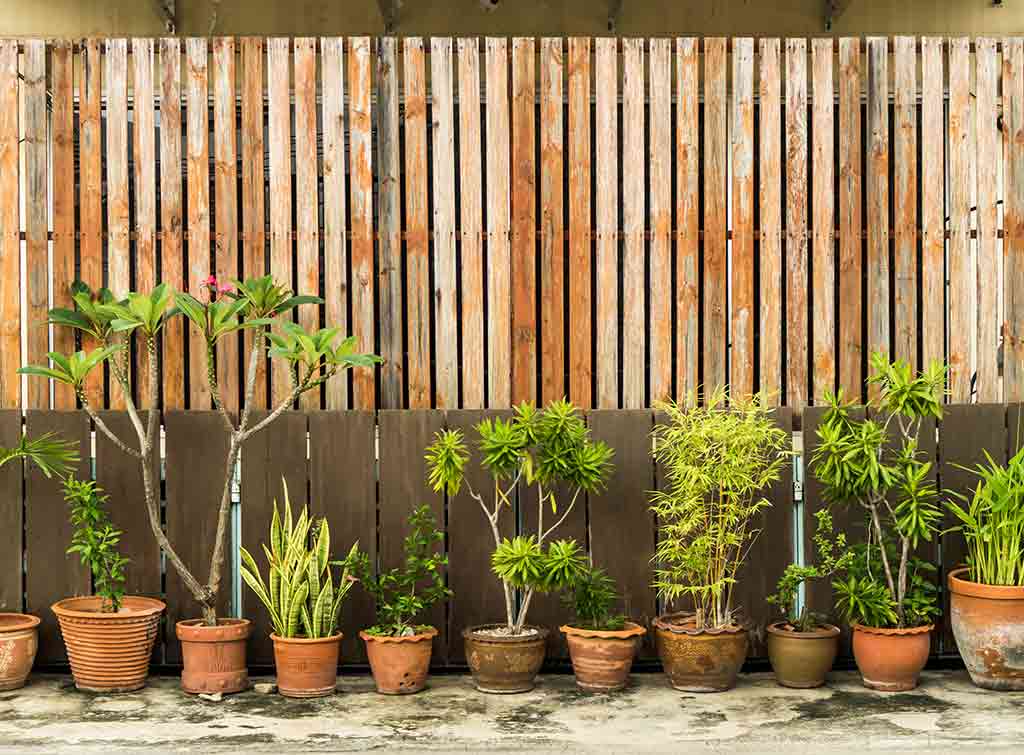 Screen walls
Bamboo is a great example of a screen wall. It can be used to either block gaps in your fencing or to attach to your existing fencing to give it some more height.
To attach your bamboo to your fencing, we'd recommend working with a handyperson. They will charge around £30+ per hour.
Combinations
If you can't decide, then why not combine a couple of options? Your key task here is to achieve privacy, but use the opportunity to create some style too!
Incorporate some artistic flair by combining screens and hedges, or walls and trees. Both combos are popular today.
See the tradespeople we've checked and recommend for your job