Last updated on May 1st, 2022
Gardener prices
Achieve a stunning garden, perfect for socialising and relaxing with our useful guide to gardener prices. Designed for any home, with helpful costs and information.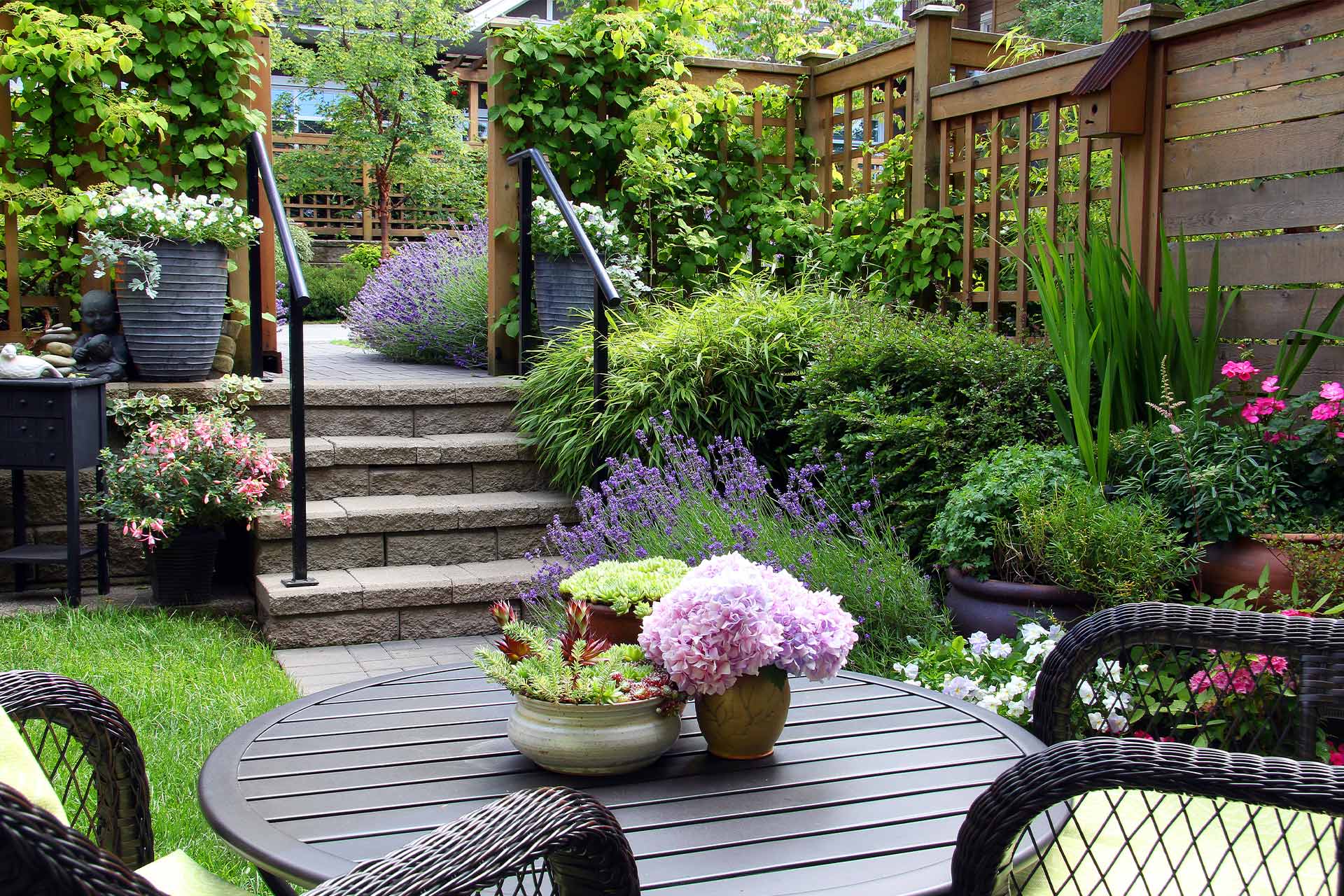 As an area where we spend a lot of time during the summer, our gardens are an escape from the stresses of modern life. It's a place to socialise and it's great for kids and pets to burn off excess energy. Plus, if you are planning to sell your home, creating a beautiful garden will help to increase the value of your property and ensure a quicker sale.
Keeping your outside space looking its best throughout the year is extremely important, and often, we simply don't have the time, energy or experience to do this ourselves.
Whether you are planning a small garden project or simply looking to keep up yearly maintenance, we have the UK average for gardener prices. This cost guide contains prices for gardening services, general information and tips to help you achieve the perfect garden.
For a large garden renovation, check out our garden landscaping cost guide. Here you can get inspiration and ideas on costs to revamp your outdoor space.
Type of specialist
Time period
Cost + VAT
(Range low - high)
Average cost
Gardener
Per day
£150 - £200
£175
Gardener
Per hour
£15 - £45
£30
Landscape gardener
Per project
(small – medium job)
£250 - £2,500
£1,375
Landscape gardener
Per day
£180 - £280
£230
How much does a gardener cost?
There is a big difference between a gardener and a landscape gardener (which we will go into later) in terms of duties and the scope of garden design.
As such the cost of these professionals differs:
Prices for a gardener can be up to £200 per day.
Prices for landscape gardening can be up to £280 per day.
Common services offered by gardeners and landscape gardeners
Some services will fall under both landscapers and gardeners but in general, it is important to ensure you select the correct worker for the job you require. Below are the most common services offered by either professional:
Lawn, hedge and plant maintenance: Including weeding, mowing and trimming.
Trees and flowers: Planting or cutting down trees and planting flowers.
Pond or water feature: Adding, maintaining and mending broken ponds and water features.
Patios and decking: Constructing new patios, installing new decking plus maintaining and fixing current flooring.
Larger projects e.g. building structures: Installing new sheds or summer houses, building arches, custom built structures, and fencing.
See the tradespeople we've checked and recommend for your job
Factors that affect gardening prices
In order to estimate the cost for any job you require it is vital to consider the following factors. However, in general, any factor that increases the time taken to complete the job will increase the overall cost.
Size of garden: For jobs such as lawn mowing, hedge trimming and plant maintenance the size of the area to be worked on will affect the cost. An example of this is that larger gardens will usually have bigger lawns and hedges so will cost more than smaller gardens.
Service required: Whether you need to have a huge amount of weeds and shrubbery removed, or to simply have your grass cut will dictate the time needed. It is also important to consider the cost of the materials needed, such as fencing.
Ease of access: Any areas of your garden that are difficult to access may require extra equipment and inevitably take longer, therefore increasing the job price.
Experience: If you choose to hire a more experienced gardener this will cost more but can leave you with a better end result.
Finish: It is important to be clear of the end result you are hoping to achieve. For example, if you wish to have a hedge trimmed or to have it sculpted into a work of art this will affect the cost.
The difference between a gardener and a landscaper
There are several differences between the two professions however, the main thing separating the two is the type and scale of the job. For example, gardeners deal with jobs like lawn maintenance, fence painting and digging new flower beds.
Landscape gardeners on the other hand deal with jobs like installing a new patio, installing decking or building a summer house from scratch.
Another benefit of hiring a landscaper is that they can help assist you in planning wide-scale jobs, inform you about the location of power lines and piping, and arrange for local contractors to help with your job.
Neither professional is any more important than the other as every aspect of gardening has a huge overall effect on the final appearance.
See the tradespeople we've checked and recommend for your job
Gardener hourly rates
Depending on the scale of the job, your gardener may simply charge an hourly rate (especially for smaller jobs). The average hourly rate for a gardener is usually around £30 per hour – depending on the individual gardener and the type of work involved.
Gardener price calculator
To calculate the cost of hiring a professional gardener, you'll need to know the type of work that you need doing – different types of gardening work are sometimes charged at different rates, depending on their complexity or the need for specialist equipment.
You'll also need to factor in the total time that it will take the gardener to complete the job, as gardeners tend to charge by time with either an hourly or daily rate. And it's worth asking how many gardeners will be needed for the job – the more people, the higher the cost.
Gardener quotes
We always recommend obtaining at least three quotes from our trusted tradespeople. Our request a quote feature is perfect for getting quotes – you post details about the job you want doing and we'll send it out to local tradespeople in your area. Try it out! 
How much does landscape gardening cost?
Usually, a landscape gardener will charge either a daily rate or an overall figure for the job.
Average landscape gardening rates are £280+  per day or £1,400+ per project.
See the tradespeople we've checked and recommend for your job
Can I landscape a garden myself?
The term garden landscaping covers a wide variety of different jobs, all with different levels of difficulty. With small jobs like lawn mowing and hedge clipping, it is entirely possible for you to complete these yourself, however, unless you have a lot of practice it is important to remember that the end result will usually not match that of a professional.
Larger jobs bring with them a whole host of dangers and difficulties. It is unadvised that you take on any task that you are not properly qualified for. For example, laying a patio is notoriously difficult as it needs to have proper foundations or the end finish will be uneven and could pose a tripping hazard to you and your family.
Another example is when it comes to structures. If these are not done to a professional standard they could collapse and damage surrounding areas or injure anyone unlucky enough to be in the vicinity. We would therefore recommend you hire a professional to avoid injury, accidents and damages.
To find a local, reputable, tradesperson in your area and get a personalised cost for gardening services use our free search feature.
Key takeaways for gardener prices
Gardeners and landscape gardeners have different specialities.
Your gardener's prices may be set at an hourly, daily or per project rate.
There are many reasons to improve your outside space.
Factors such as time taken and size of the garden will affect the overall gardening price.
It is dangerous to undertake large jobs yourself.
See the tradespeople we've checked and recommend for your job