Last updated on July 21st, 2022
Herringbone floor installation cost
Herringbone floors are becoming increasingly popular for many homeowners in the UK. But how much does it cost to install herringbone flooring?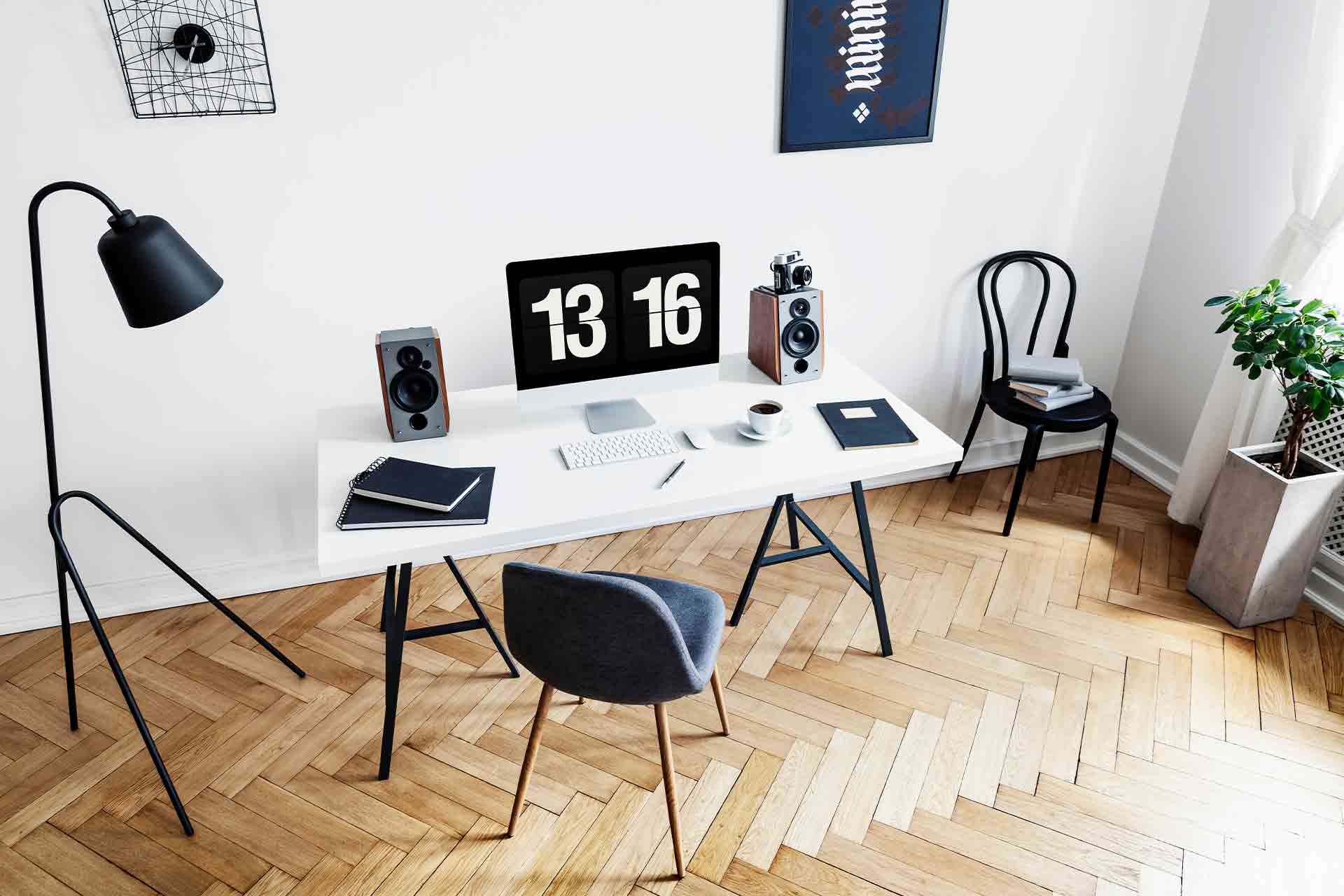 What is herringbone floor installation?
Herringbone floor refers to parquet flooring laid in a herringbone pattern. Different types of parquet blocks can be laid in a herringbone shape, and they range in cost depending on the size of the block and the material.
The stylish, distinctive Instagrammable look paired with its durability and craftsmanship has been the reason for its increase in popularity. The types of material you can choose from include solid wood or an engineered or laminate material.
It is worth noting that herringbone and chevron patterns are very similar. The only real difference between them is that chevron patterns are more like arrows, with the ends of each board butting up with the corresponding board facing it. Herringbones alternate, side by side one board to the next.
We also have a flooring cost guide that explores different wood flooring costs, but in this piece, we will focus on the cost of herringbone flooring.
With thanks to Checkatrade members Justwood Flooring for providing some costs and information in this guide.
What does installing parquet flooring entail?
Installing parquet flooring involves several key steps:
Removing the old floor and examining the condition of the subfloor. In most cases, screeding will be required – this will level out the floor to ensure a flat surface for the new flooring. If the subfloor is damaged, repair works will need to be carried out. A professional tradesperson will be able to advise you on this.
Acclimatising the parquet blocks to the room (this varies for each material). This will ensure that there is no moisture retained in the block before fitting. Generally, they will need to be stacked loosely in the room where they are to be fitted for at least two weeks before the laying process. This may not be the case for vinyl or laminate – our vetted pros will advise you on this.
Laying and fixing the parquet flooring using a solid adhesive. This prevents the movement of each floor block.
In circumstances where reclaimed parquet flooring is being used, there may be traces of bitumen. This will need to be removed to prevent the occurrence of uneven surfaces.
Additionally, it is important to adhere to local council regulations regarding disposal of old flooring material, if the new floor being installed was a replacement job. Your local tradesperson will be able to organise this for you.
What does herringbone floor installation cost?
| Item | Unit | Range - low | Range - high | Average UK cost |
| --- | --- | --- | --- | --- |
| Beech | Per m2 | £35 | £70 | £52.50 |
| Maple | Per m2 | £53.50 | £86.50 | £70 |
| Oak | Per m2 | £45 | £65 | £55 |
| Pine | Per m2 | £20 | £70 | £45 |
| Fitting cost | Per m2 | £20 | £40 | £30 |
| Fitting cost | Per day | £300 | £420 | £360 |
The cost of installation of herringbone flooring installation will depend on:
Labour costs of hiring a floorlayer.
Type and material of herringbone floor involved, for example, beech or maple.
The size of the floor.
The condition of the subfloor before installation.
Hiring a floorlayer to install herringbone flooring will be on average £360 per day. The installation will usually take between two and five days, depending on the floor size.
The overall cost will also depend on the type of wood purchased. Hardwoods such as beech and maple range from £35 – £86.50 per m2. Supply and fitting costs for oak can be between £45 and £65 per m2.
Pine comes in at around £45 per m2 on average and is only available as herringbone if it's reclaimed.
If you're looking for something hardwearing, and less likely to scratch, hardwood is best.
Please note that these prices are meant as a guide. For accurate costs for your project, use our free request a quote feature to get multiple quotes from tradespeople near you.
Solid vs engineered herringbone floors
The key things to consider when deciding between engineered and solid wood herringbone floors are the amount of moisture your room is likely to be exposed to, as well as whether or not the temperature in your room is likely to fluctuate significantly.
The difference between solid and engineered herringbone floors is in the composition of the material used to make them.
Solid herringbone is constructed of solid wood and is hard-wearing. It is great for rooms such as living rooms and dining rooms where there is little to no moisture.
On the other hand, engineered herringbone floor is made of a combination of a thin layer of hardwood which is bonded with a substrate of high-quality plywood. In hot and steamy rooms such as bathrooms and kitchens, an engineered herringbone floor is your best bet. This is also the case if you have underfloor heating.
Is herringbone floor more expensive?
Installing herringbone flooring is generally more expensive than installing traditional wood flooring. This is because it is a labour-intensive process that requires an expert fitter.
The cost will also depend on the material chosen for your floor. For a cheaper alternative, why not consider a vinyl or laminate herringbone floor. A professional will be able to price up the cost of the installation.
Key takeaways
Herringbone floor installation cost will depend on the size of the floor and the type of wood.
Herringbone flooring is more expensive due to its labour-intensive nature.
Some people use the term herringbone to describe parquet and chevron floors as well as pure herringbone.
A professional floorlayer will be able to ensure the correct installation.
See the tradespeople we've checked and recommend for your job