Hot tub maintenance cost guide
We've put together the following hot tub maintenance cost guide to arm owners with information on the lifespan of their tub and the costs associated with it.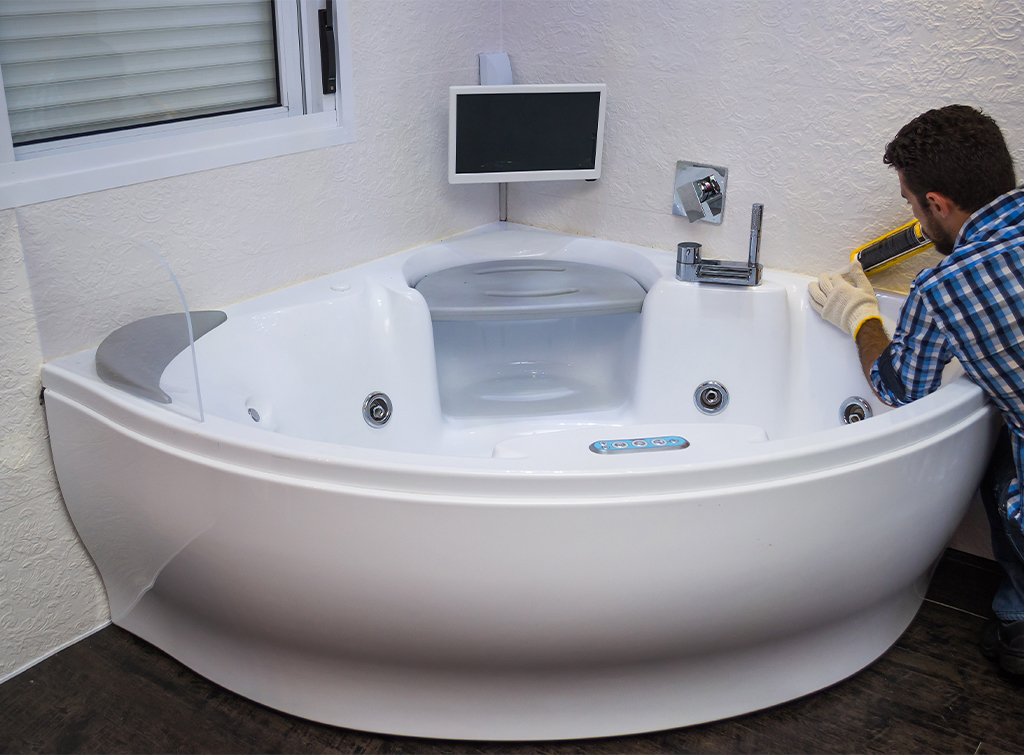 After taking the plunge and purchasing a hot tub, it is easy to kick back and relax in your slice of luxury and forego the necessary routine maintenance.
Leaks, blockages and broken parts can be troublesome for new owners and can lead to hefty hot tub maintenance costs. To save yourself the time, trouble and price tag, it's best to get your hot tub professionally cleaned and checked for problems regularly.
| Type of hot tub repair | Unit | Average UK cost |
| --- | --- | --- |
| Replacement jets | Per jet | £65 |
| Replacement thermostat | Per unit | £38 |
| Labour of technician | Per hour | £75 |
| Clean and service | Annually | £225 |
| Consumables and water care | Annually | £275 |
How much does hot tub repair cost?
A hot tub repair can range anywhere from £1,000 - £3,000 depending on the complexity of the repair, the material of the tub, and the condition of the existing parts.
On average the total cost of a clean, repair and service is £2,000. Some repairs are more affordable than others, and this is dependent on the extent of the damage to your tub.
Hot tub leak repair cost
A leak in your hot tub can start out as a small annoyance but will lead to major headaches over the lifespan of your hot tub. Most hot tubs with a significant leak will soon become unusable and require a qualified tradesperson to repair it.
On average, a hot tub leak repair cost is likely to be upwards of £1,000.
Hot tub service cost
Getting a hot tub serviced on a semi-regular basis is a surefire way to minimise the risk of a costly repair bill later on down the line. A specialist tradesperson will charge an average of £225 for a call out, with a thorough deep clean included in the hot tub service cost.
Find hot tub installers your neighbours recommend
Types of hot tub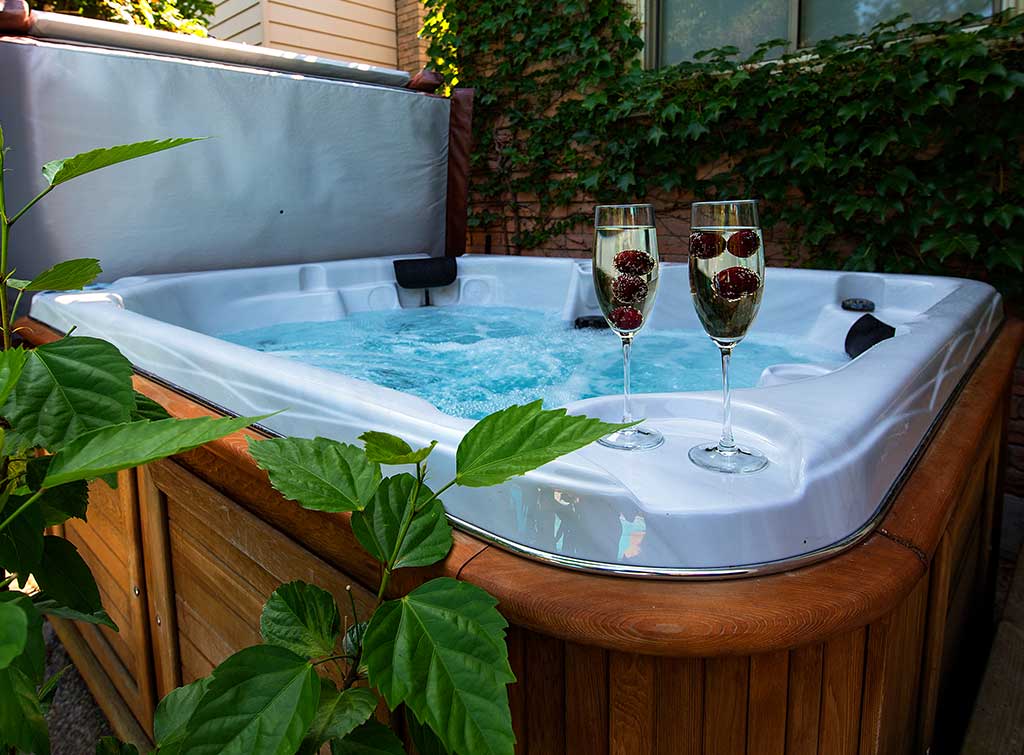 Hot tubs come in all manner of shapes and sizes. From a small PVC inflatable hot tub purchased online, ranging all the way up to a full-size swim spa. All tubs require a certain degree of TLC to ensure the good times keep bubbling.
The type you choose will usually depend on how much space you have and how large a budget you are willing to commit to an installation.
Swim Spas
Getting a Swim Spa installed requires solid foundations and a large open space. They are excellent for those looking to keep fit and relax at the same time.
Swim Spas cost between £16,500 - £42,000 on average; they are larger than conventional hot tubs and can be used to exercise and swim short distances.
The increased size, however, does come with higher running costs of roughly £6 - £8 per day due to the sheer amount of water and heat required to work perfectly.
Acrylic Hot Tubs
An acrylic hot tub is perfect for those who want a reliable but affordable hot tub. Available in many sizes, these tubs are easy to install and maintain whilst offering similar power and durability to those found in custom-built hot tubs.
Acrylic tubs are energy efficient and aesthetically pleasing, however, they do lack the customisation found with an inground hot tub.
The cost to buy an acrylic hot tub can range between £2,500 - £15,000 for larger models, with running costs of approximately £2 per day.
Inground Hot Tubs
For those who are looking to combine excellence, efficiency and customisation, an inground tub could be a perfect choice. Inground tubs can be assembled individually, or as part of an in-ground swimming pool installation.
While the average range in upfront costs for an inground hot tub purchase typically sits between £15,000 - £40,000, this doesn't take in to account the cost of labour to have it installed.
Installing an inground tub requires skills and expertise, therefore they will generally be much more expensive than acrylic or wooden above-ground hot tubs. In addition, the day to day running costs are at the higher end of the spectrum at £10 per day.
Hot tub maintenance cost calculator
If you want to calculate the cost of hot tub maintenance, you need to factor in the size and type of hot tub you have, how much you do or will use it, and any existing issues you know of that might need specific repair.
The more often you use a hot tub, the more frequently you should have it serviced to keep it in good working order. Whatever your usage level, you should factor in annual costs of £225 for a service and clean, and £275 for consumables and water care.
Find hot tub installers your neighbours recommend
Hot tub maintenance quote
We recommend obtaining at least three quotes from our trusted tradespeople. Our request a quote feature is perfect for getting quotes – you post details about the job you want doing and we'll send it out to local tradespeople in your area. Try it out!
Hot tub maintenance hourly rates
The average cost for a hot tub technician to carry out maintenance work is around £75 per hour. Many hot tub maintenance specialists tend to offer a discount if you sign up for a regular maintenance contract, compared to ad hoc one-off visits.
Common hot tub maintenance issues
Thermostat Repair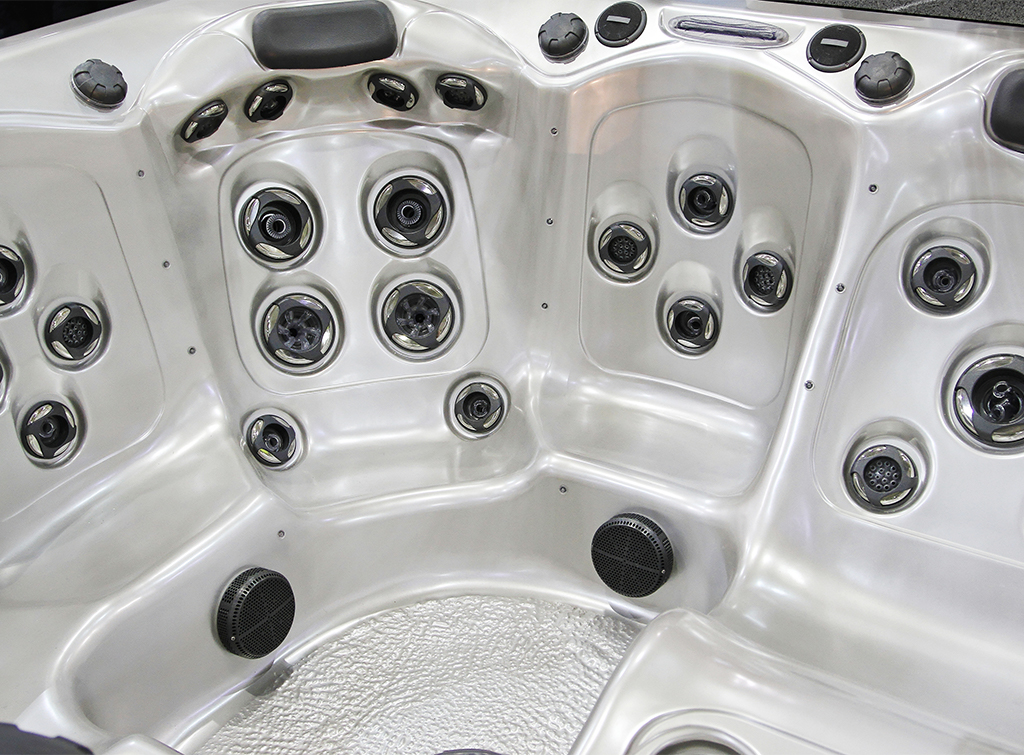 One of the most common hot tub maintenance issues is a broken thermostat. Being unable to accurately measure the heat of your tub can be frustrating, dangerous and costly.
Thankfully, replacing a thermostat is an affordable fix, typically costing £38 for the relevant parts and £150 - £200 for the installation.
Replacement Jets
If you have noticed a reduction in the power of your jets, there is a chance they may have become calcified due to hard water or have simply become faulty over time.
Replacement jets on average cost £65 each, with the hot tub repair cost rising depending on the hours of labour quoted by a tradesperson.
Leaks & Pump faults
Leaks will typically form around the pump, but can be found anywhere on the frame of your hot tub. If you discover a leak in your tub, you should contact a professional to ensure the leak doesn't lead to further damage.
If a pump seal has become faulty, or another leak is discovered you may have to pay upwards of £1,000 for a repair.
The importance of maintaining your hot tub
Maintaining your hot tub regularly lowers the long-term risk of blockages, leaks and broken parts. Although keeping on top of the maintenance can be tiresome, it will undoubtedly keep your hot tub maintenance costs manageable.
Can I repair my hot tub myself?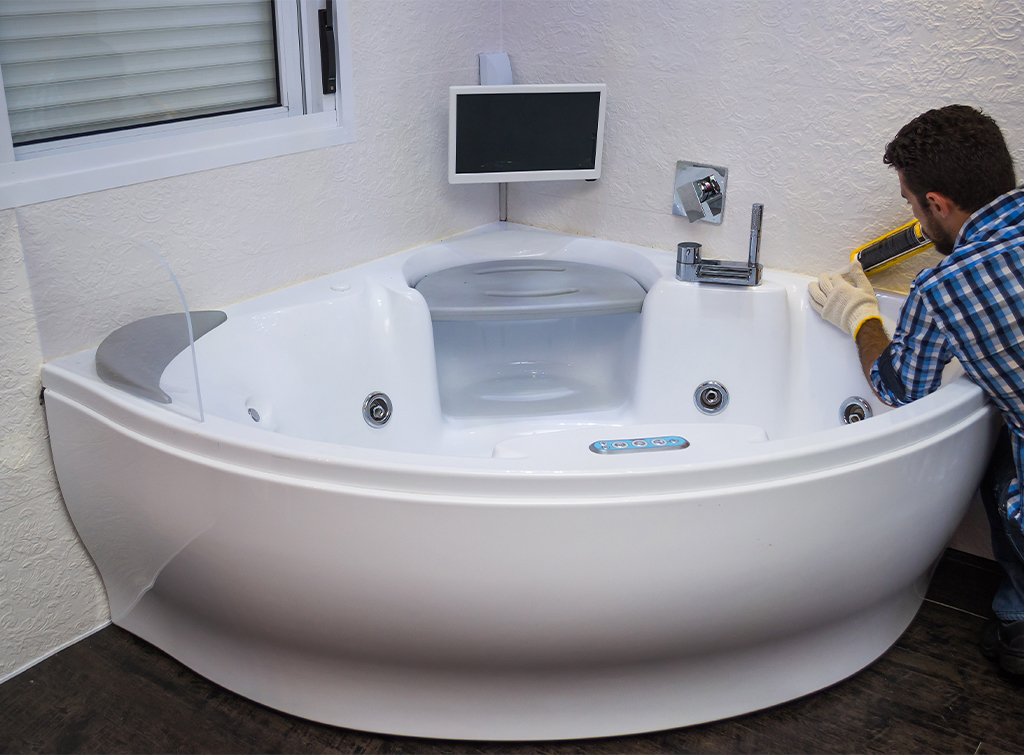 It may seem like a quick fix, but repairing a hot tub is anything but straightforward to those unfamiliar with plumbing and electrics. As tempting as it may be to bring down the hot tub maintenance cost, new owners and novice technicians are strongly advised to avoid attempting home repairs.
Hiring a professional tradesperson negates the risk of personal injury or unnecessary damages to your property.
Use our handy search bar above to connect with specialist technicians in your local area.
Hot tub maintenance cost breakdown
Hot tub repair costs can range from £1,000 - £3,000 depending on the circumstances.
Common leak areas, jets and thermostats are ideal sites for maintenance. We recommend getting clued up on the basic hot tub maintenance tasks ahead of purchase for general day-to-day upkeep.
Getting your hot tub serviced and cleaned will typically cost £225 on average each year. The best way to keep hot tub maintenance costs down is to regularly have your tub serviced and cleaned.
Consumables and water care will set you back around £275 per year.
Hot tub repairs should be carried out with the assistance of a trained professional.
Find hot tub installers your neighbours recommend
Good jobs, guaranteed
Get covered when you book with Checkatrade.