How much does a hybrid heat pump cost?
Hybrid heat pumps keep your home warm and snug using more than one solution. If you've ever wondered how much a hybrid heating pump system might cost you, keep scrolling!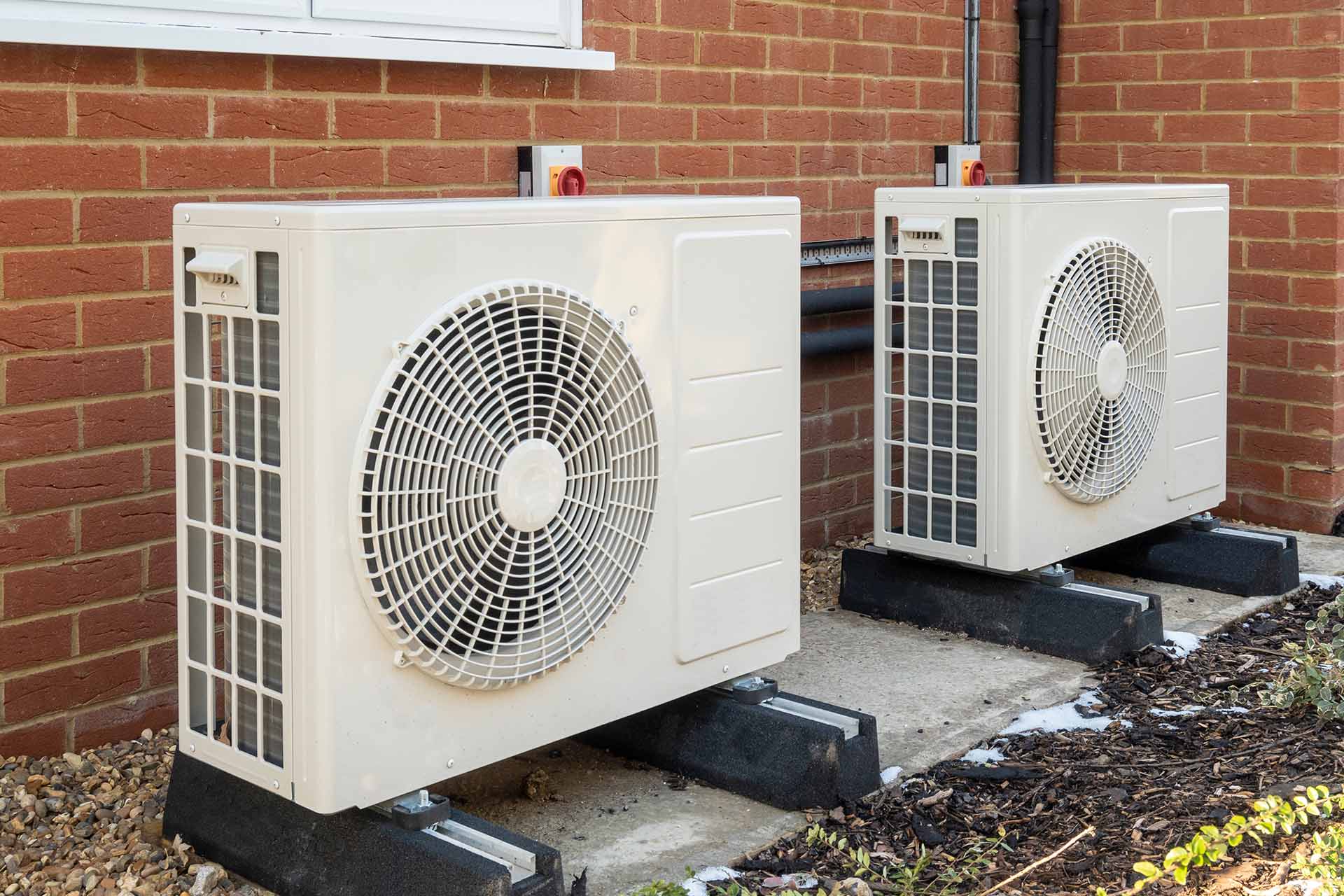 When we talk about hybrid heat pumps and how they work, we're referring to a system that uses a type of heat pump (renewable energy) alongside another heat source (usually fossil fuel).
It's important to remember a hybrid heat pump is no different to a normal heat pump. 'Hybrid' just means the heating/hot water systems are a mix of sources, i.e. a heat pump and gas boiler system. There are an infinite amount of combinations which could suit your property, future requirements and budget.
For example, most homeowners who want a hybrid heating system imagine an air-source heat pump alongside their gas, oil or LPG boiler. If they have an existing boiler, they might want to keep it as they transition to using a heat pump full-time.
How does a hybrid heat pump work?
A heat pump captures thermal heat from outside and moves it into your home. Although it uses electricity to do this, the quantity of heat supplied is much greater than the quantity of electricity used to power said heat pump.
A hybrid system uses a combination of both the heat pump and whatever fossil fuel system you use to maintain the temperature of your home (e.g., a furnace or gas boiler).
Although the cost savings aren't as high as they are when you only use a heat pump, they're still significantly lower than fossil fuel systems alone. In practice, this means a heat pump will keep your home toasty until it gets too cold and the auxiliary (often natural gas) furnace takes over.
Is a hybrid heat pump worth it?
Hybrid heat pumps are worth it if you can't heat your home with a renewable energy source alone. This is often the case in larger and older homes where the capacity of heat pumps isn't enough to keep you snug.
For example, the largest heat pump you can install on a standard (single phase) domestic electricity supply is 14kW. In a situation where you need more than this, using a hybrid system is a good solution for keeping your spacious home at an ambient temperature.
Hybrid heat pump cost
The hybrid heating system costs below are based on an assumed air source heat pump + gas boiler scenario. Note that the cost of installation, a boiler replacement, new radiators, pipes, insulation and flooring will all incur additional costs.
| Item | Min | Max | Average |
| --- | --- | --- | --- |
| Supply air source heat pump | | | £6,000 |
| Install air source heat pump | | | £7,000 |
| Supply and install new gas combi boiler (to replace an old model) | | | £3,000 |
| Options | | | |
| (a) Upgrade to larger radiators (assume 10 in property); or | | | £2,000 |
| (b) Underfloor heating | | | £10,000 |
| New 3 phase electrical supply to a property wall insulation) | £3,000 | £40,000 | £10,000 |
| Upgraded insulation – wall (assuming cavity wall insulation) | | | £1,000 |
| Upgraded insulation – roof (assuming blanket roll) | | | £1,000 |
| Upgraded insulation - floor | | | £2,000 |
NB: Homeowners can't qualify for a Boiler Upgrade Scheme grant. This is because you can't get a grant for a hybrid heat pump system (for example a combination of a gas boiler and air source heat pump).
Hybrid air source heat pump cost
A hybrid air source heating system assumes you're looking to install an air source heat pump and a new boiler. An air source unit alone will cost an average of £6,000 plus £7,000 for installation. For a new boiler on top, expect to pay another £3,000,making the total cost around£16,000.
However, you may also need new pipes, insulation, flooring, or radiators, which will all incur additional costs. In fact, an entire retrofit can set you back upwards of £30,000.
See the tradespeople we've checked and recommend for your job
FAQs
Does a hybrid heat pump save money?
Yes, hybrid heat pumps are incredibly efficient. They can provide up to three times more heat than the energy they consume, which means you can save a significant amount of money on your energy bills. Additionally, because hybrid heat pumps use both electricity and fossil fuels, you can take advantage of cheaper energy rates when they're available. For example, you can use electricity to heat your home when rates are low and switch to natural gas when rates are high.
How much electricity does a hybrid heat pump use?
Hybrid heating systems tend to use the heat pump for energy until it gets too cold or can't keep up with the heat demand. When this happens, the fossil fuel unit will kick in (aka, the gas boiler) and take over the heating duties.
However, it's worth noting this only happens if you programme your system to do that. How you configure your hybrid heating system is important too. For example, based on the cheapest tariffs.
You can also ask your installer to make sure your boiler only comes on to 'top-up' your heating in super cold conditions. You can also separate what heats your hot water and radiators. So, be sure to make your preferences clear when designing your hybrid system with your registered installation expert.
How much does a heat pump system cost (UK)?
See our above table for a full breakdown of potential costs. Alternatively, check out the following cost guides for more comprehensive information:
Related: Cost of upgrading warm air heating and eco-friendly home improvements you can make.
Did you find this cost guide helpful? If so, let us know in the comments. And don't forget to check out our blog for more handy guides like this.
See the tradespeople we've checked and recommend for your job