12 top eco-friendly home improvements you can make
Whether you're looking for small changes you can make, or bigger eco-friendly home upgrades, we're here to show you how to make your home more eco-friendly.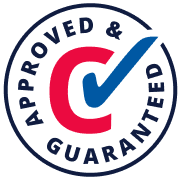 The Checkatrade guarantee
When you book a job with Checkatrade, our guarantee covers you for up to 12 months. You can claim up to £1,000. Exclusions and T&Cs apply.
Keep reading for eco-friendly home improvement tips and ideas that will help to reduce your impact on the environment, and hopefully save you money at the same time.
Please note the potential savings in this guide are based on the October 2022 price cap for a typical three-bedroom, gas-heated home in Great Britain.
Our 12 top eco-friendly home improvements
If you're wondering what home improvements could make a house more eco-friendly, here are our top 12 eco-friendly home improvements to get you started.
Renewable electricity
Before you commit to a renewable electricity energy source, it's important to make sure that it is compatible with your home and will meet all your needs.
Install solar panels
Solar panels are an incredibly popular long-term investment for improved energy usage in your home.
They're an eco-friendly home upgrade that involves an initial outlay of money for their installation, but they can save you money over time and provide an excellent source of renewable electricity.
What's the 'payback' time for solar panels?
Payback time (overall savings compared to the initial investment) can vary based on factors, such as electricity tariff, how you use the generated electricity (home use or export back to grid), size of the panel array/electricity generated, if your solar panel roof faces directly south or is partly shaded.
Generally, the payback time is expected to be 20 years, so it's certainly not a quick win.
You are, however, 'inflation-proofing' – electricity prices are only expected to increase over the coming months and years.
Interested in solar panels?
If you're considering renewable electricity and are interested in solar panels it's important to note that there are two main types of solar panels.
Photovoltaic (PV) is used for converting sunlight into electricity
Solar thermal panels use sunlight to provide energy to heat water and for central heating systems
Before deciding, get advice from a solar panel specialist to understand what will work best for your home and family.
Find out more, including how much solar panels cost in our cost guide.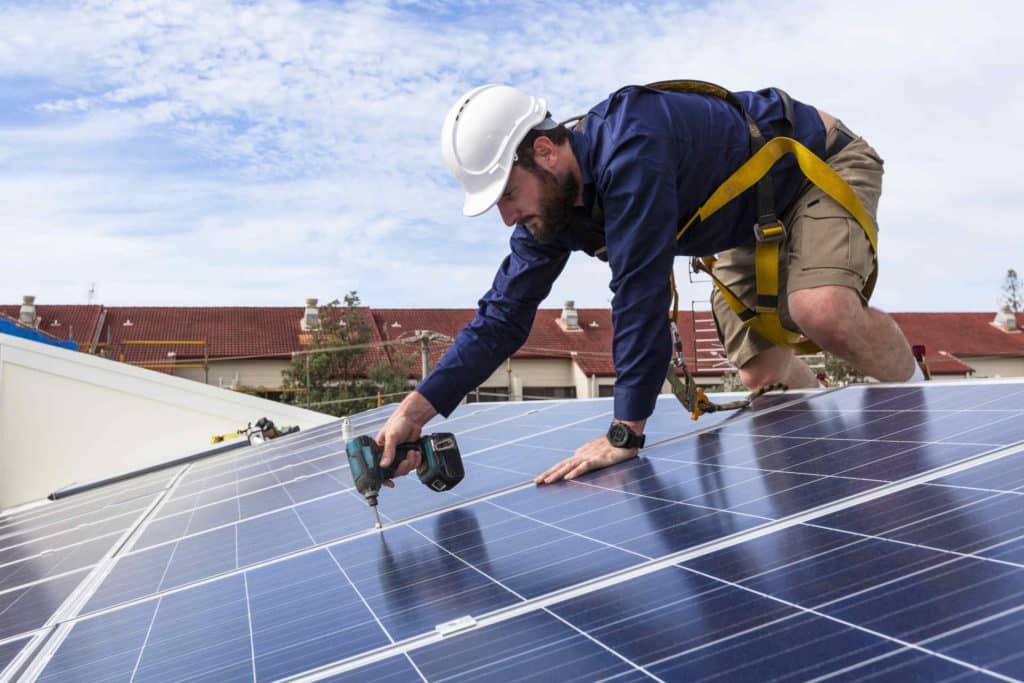 Renewable heating
To help households to make the switch to renewable sources of heating, the government has introduced the Boiler Upgrade Scheme (BUS)
The Boiler Upgrade Scheme (BUS) is a government grant initiative to encourage property owners to install low carbon heating systems. Biomass boilers and air source heat pumps can be costly to buy and install. The BUS grant helps overcome the initial cost and make this new technology more affordable.
The scheme is set to run from 2022 to 2025 and is open to both domestic and small non-domestic properties in England and Wales. The grants available under the BUS scheme are:
If you're prepared to upgrade to an eco-friendly renewable heating system in your home, you have a number of options including:
Heat pumps
Air source heat pumps and ground source heat pumps are both eco-friendly energy sources.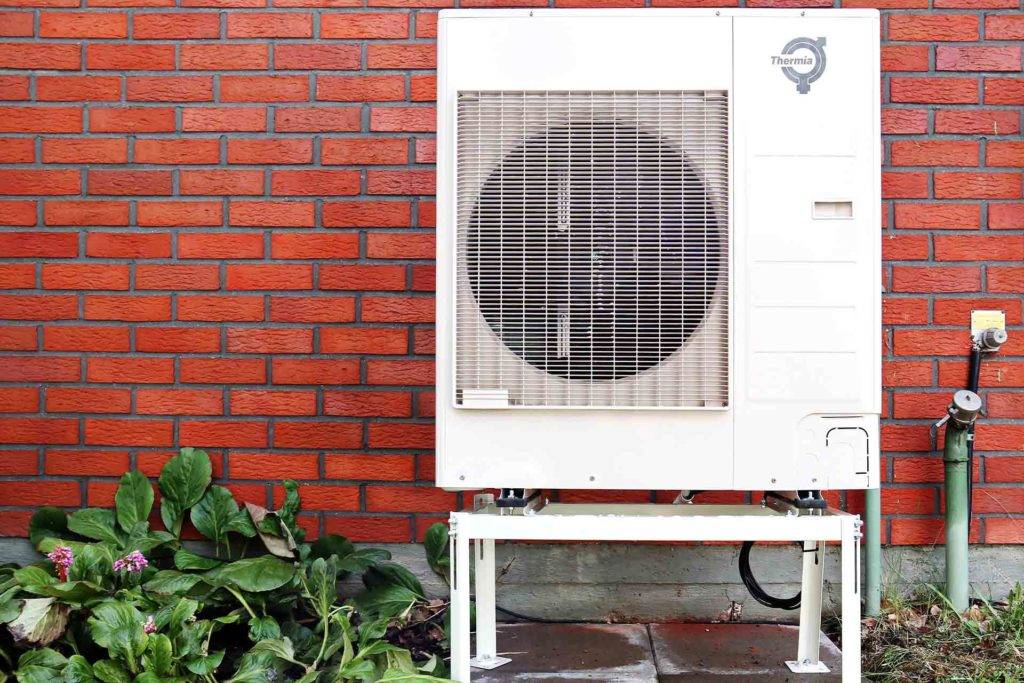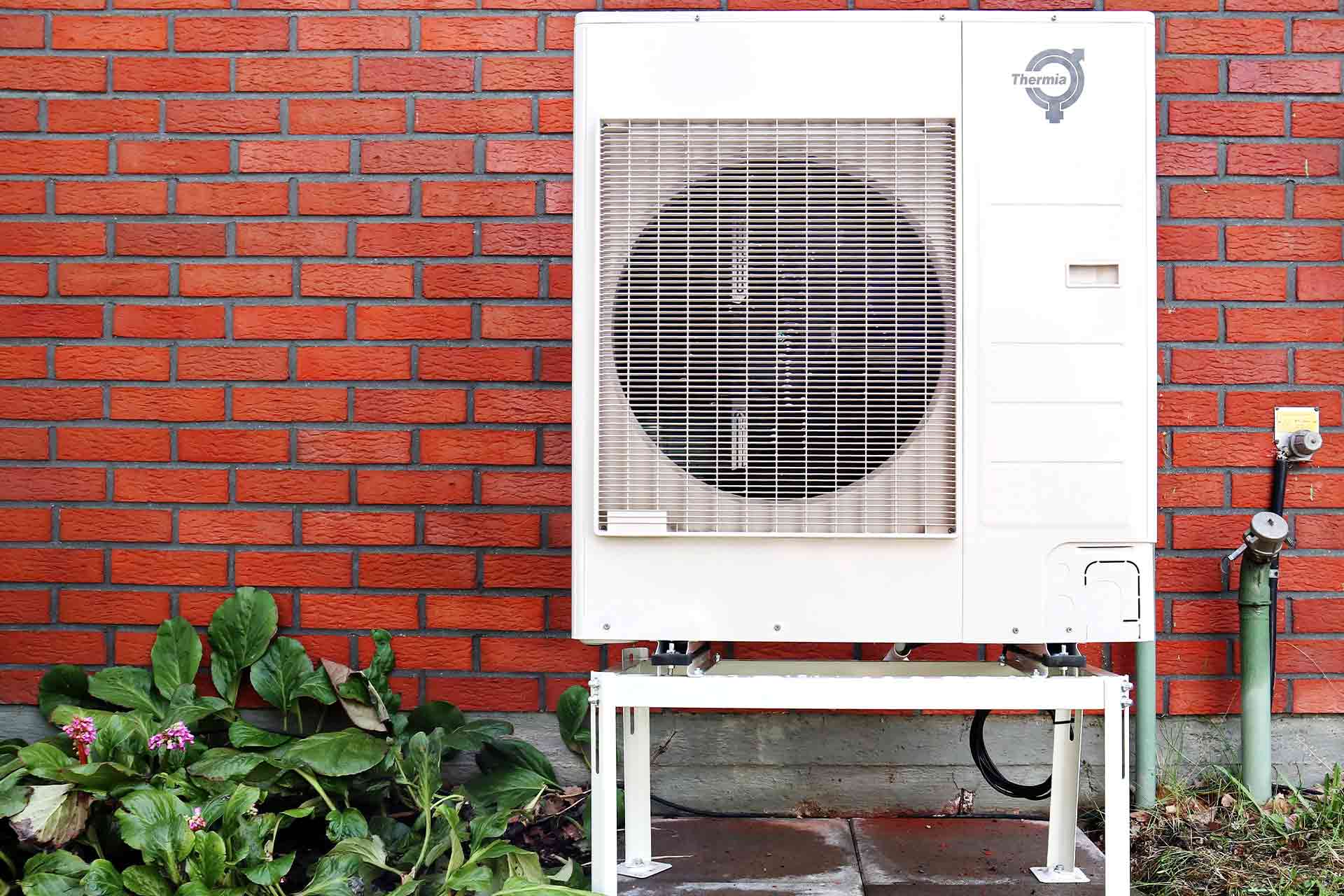 The typical payback time on a heat pump
It's at least 10 years, but more realistically 20 years.
Several factors will affect this, such as what sort of system you're upgrading from.
If you're upgrading from oil sourced heating or electric storage heaters to a heat pump, the payback will be closer to 10 years.
If the upgrade to a heat pump is from a modern gas boiler, the payback will be closer to 20 years.
Biomass boilers
These still emit carbon emissions from burning wood-based materials but create fewer carbon emissions than other non-renewable energy sources.
Potential savings
Biomass boilers typically cost £16,000 to install. If you replace an LPG heating system with a wood burning system you could save around £3,000 a year. If you're replacing electric heating you might save over £1,500 per year.
However, if you currently have a modern condensing gas boiler, a biomass boiler is likely to cost you more to run than your current system.
To learn more about heat pumps and biomass boilers check out our renewable heating guide.
See the tradespeople we've checked and recommend for your job
Invest in insulation for your home
Alongside switching up your heating, installing insulation is one of the most important eco-friendly home improvements you could make. It keeps in the warmth meaning you don't need to unnecessarily reheat or keep heating your rooms, so you'll spend less money on your energy bills.
A well-insulated house will have better all-round energy efficiency and minimise heat loss. You can even have eco-friendly insulation installed if you want to be even greener!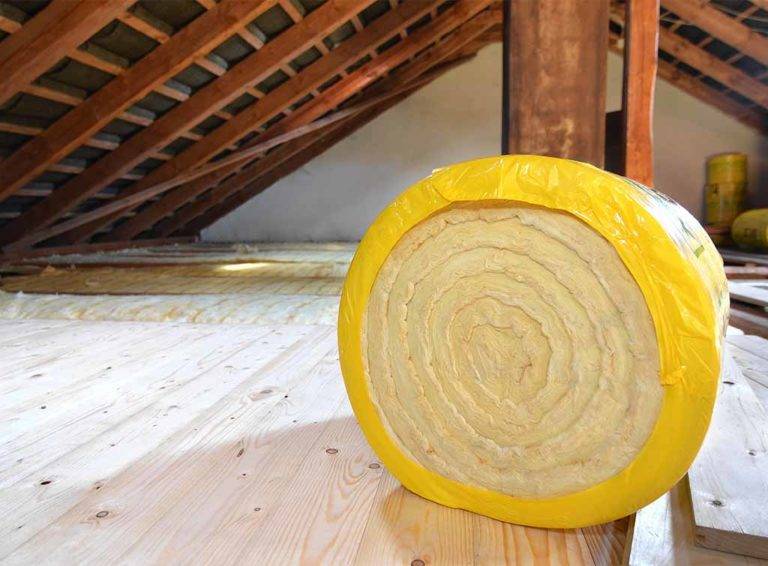 Smart thermostats
Smart heating controls can make your existing heating system more eco-friendly by controlling and reducing how much you use it.
With a connection to your boiler, smart thermostats can help to save energy by reducing the frequency of how often your boiler fires up, and help to keep your home at a steady temperature. It's also a good idea to set your hot water thermostat to 60°C – the optimal temperature for hot water.
Did you know that turning your room thermostat down by 1°C could save you around £150 a year? And the bigger your home, the more you can save with a small temperature change.
For more information on smart thermostats and to compare prices, take a look at our smart thermostat cost guide.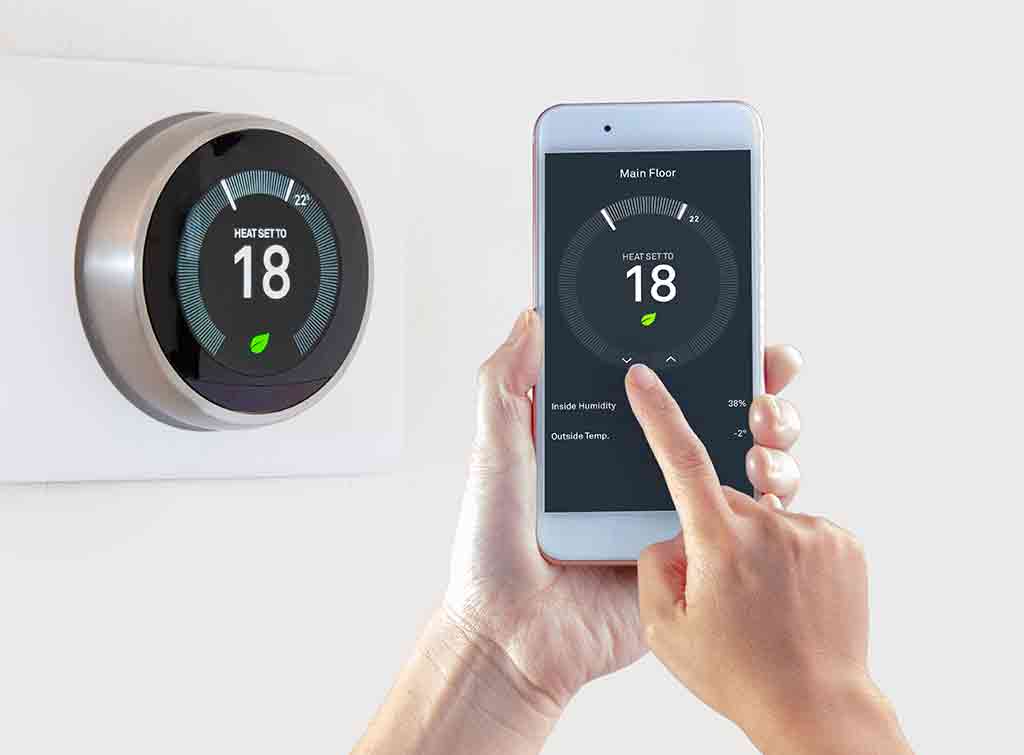 See the tradespeople we've checked and recommend for your job
Window treatments
Install double glazing
In addition to insulation, double glazing is another common eco-friendly home improvement people do to boost their home's efficiency.
To really see the benefit, investing in A-rated windows to replace your single glazed, rotten wooden framed windows is where you will see the best saving.
For a home with 8 windows and 2 uPVC doors, the average cost will be about £6,000 – £15,000.
Check out the costs for installing new double glazing.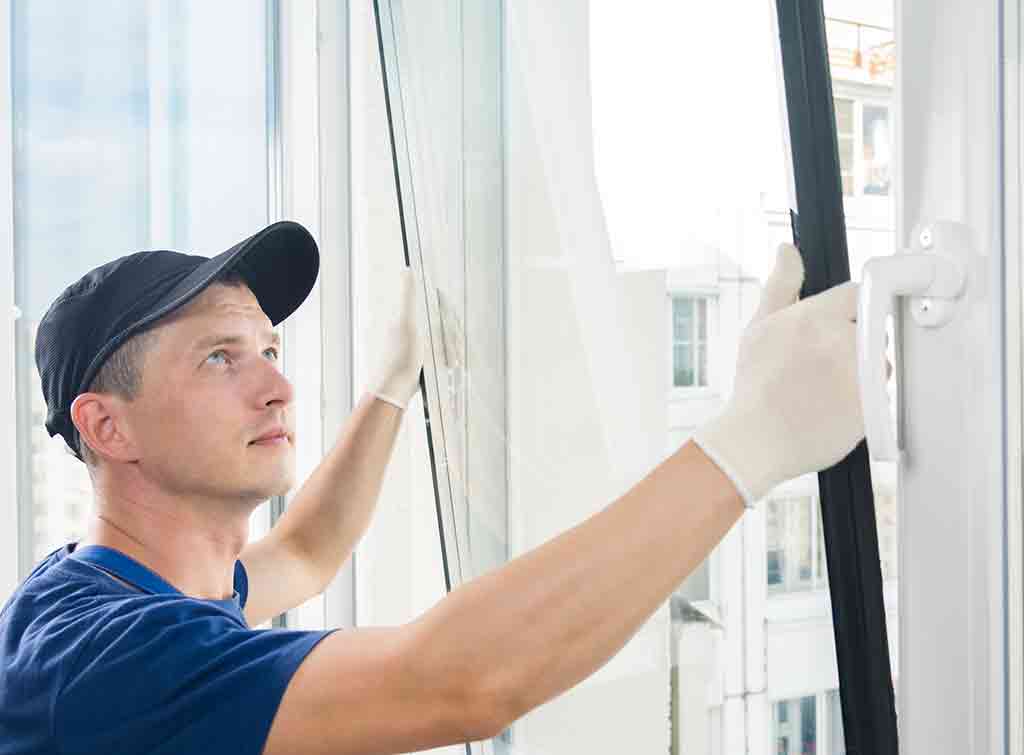 Eco home solutions
As well as the larger eco home improvements, you can also make smaller changes that have a small but also long term impact. Small changes still make an eco-friendly contribution.
Swap to energy-efficient lighting
Let's start with an easy eco-friendly upgrade you can make to your home – swapping to energy-efficient light bulbs.
Replacing the bulbs in your house with LEDs can cost around £280. In a year, it can save you around £200.
They've been around for years, but the quality of the bulbs has noticeably improved in recent years and you can even connect them to a smart home system so they're even easier to use.
Take control of the energy you use and be conscious of what you use
A good way to control how much energy you use is to install a smart thermostat in your home as we mentioned above.
One of the greatest eco-friendly home improvements you can make is simply being conscious of how you use electricity and gas, and try to reduce it.
Some of the ways you can do that include:
Turn off the lights when you leave a room – this could save you around £24 per year
Do a full load in the washing machine, and at a lower temperature – this could save you around £34 a year
Only boil the amount of water that you need in the kettle – this could save you around £8 a year
Hire local tradespeople
This isn't an obvious eco-friendly home improvement, but it's important. By hiring local tradespeople who live and work in your area, you're minimising their travel time, fuel usage and pollution.
You can find a tradesperson that's local here on Checkatrade. Search your postcode below and see renewable energy experts near you.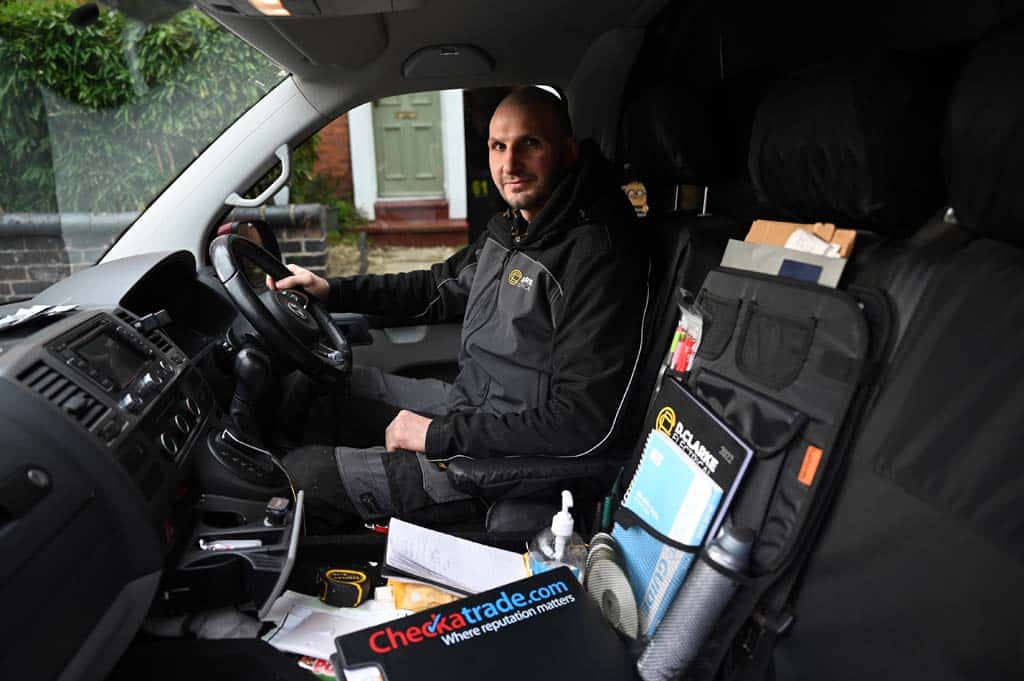 See the tradespeople we've checked and recommend for your job
Buy recycled or pre-loved furniture
Instead of buying brand new furniture made from new materials for your home, make the more eco-friendly choice of buying either:
Furniture that's been made of recycled materials
Preloved second-hand furniture. Both options will help reduce the amount of waste that ends up in a landfill
If you're interested in recycling furniture, check out the cost to reupholster your furniture.
Start a compost bin
Turn your food scraps into nutrient-rich compost for your garden. All you need to do is start collecting your kitchen food scraps in a composter and then, over time, it will become a natural source of compost for your flower beds. Not only is it free, but it also avoids you from having to use unnecessary chemicals.
Make key eco-friendly bathroom upgrades
By simply changing your toilet and shower head you can reduce your water waste by over 60%.
Installing a low-flow toilet and a low-flow showerhead will drastically reduce how much water you use on a daily basis.
Buy eco-friendly cleaning products for the home
More and more brands are embracing a more eco-friendly approach to their businesses, so make conscious choices to buy eco-friendly products for the home.
From eco-friendly candles and soaps to bamboo products instead of plastic – use your power as a consumer to support the brands that are dedicated to greener living.
Sustainable eco-housing and renovations
If you're buying a new property, ask local property developers or estate agents about any sustainable eco-housing in your area. And if you're planning house renovations, speak to local tradespeople about the eco-friendly options available to help you make a greener, more sustainable home.
See the tradespeople we've checked and recommend for your job
FAQs
What are some eco-friendly building techniques?
Sustainable and eco-friendly building techniques are becoming more popular as property developers are encouraged to embrace new materials, technology and practices to build greener homes. Some of the eco-friendly building techniques include:
Integrated automated building systems
Synthetic roof underlayment
Grid hybrid system
Passive solar energy
Greywater plumbing systems
Electrochromic glass
Solar thermal cladding
Self-healing concrete
How do I make my house greener?
If you're serious about making your house more eco-friendly and sustainable, the best ways to go about it are to:
Become more conscious of how much energy you use and actively reduce your usage (through smart controls, reduced temperatures and mindful usage of electrical appliances)
Swap regular bulbs for energy-saving lighting
Improve your home's insulation
Consider upgrading or introducing a source of sustainable energy, such as solar panels or heat pumps
Buy eco-friendly home products
Switch to an energy supplier that uses 100% renewable sources
See the tradespeople we've checked and recommend for your job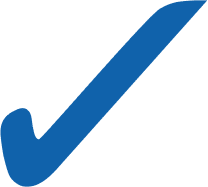 The tick you can trust
8/10 homeowners would choose a tradesperson endorsed by Checkatrade over one who isn't*
Claims are sourced from a survey conducted by Deep Blue Thinking on a nationally representative UK sample in November 2021. *8 out of 10 people would choose a trade endorsed by Checkatrade compared to one that isn't endorsed.
Claims are sourced from a survey conducted by Deep Blue Thinking on a nationally representative UK sample in November 2021. *8 out of 10 people would choose a trade endorsed by Checkatrade compared to one that isn't endorsed.