Last updated on June 19th, 2022
LPG conversion cost guide
Why should I convert my car to liquefied petroleum gas (LPG)? With petrol costs rising year by year, making long journeys by car can be extremely expensive, a price that some drivers simply cannot afford.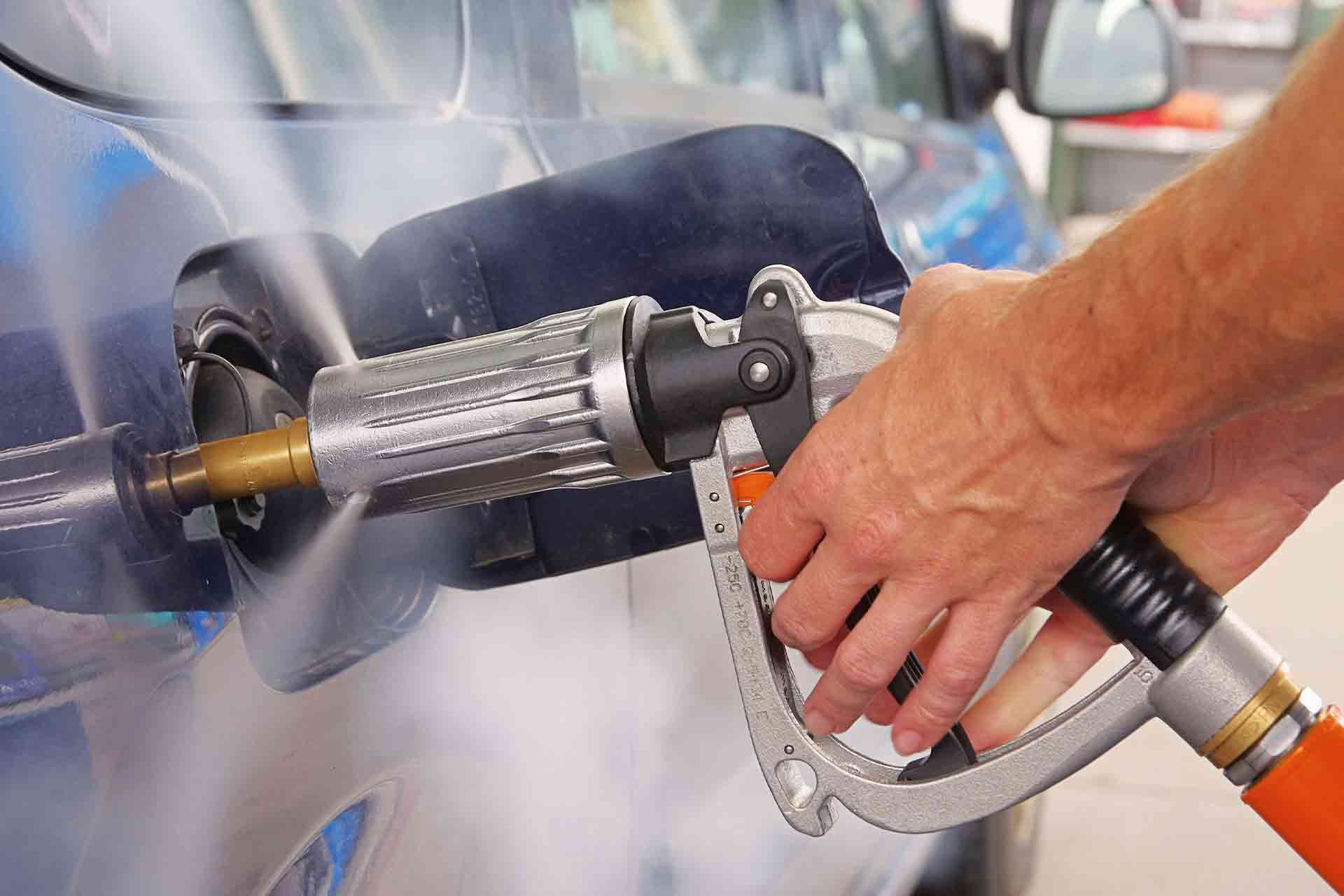 A great remedy to this is LPG, an alternative fuel source that can offer savings of up to 50% on fuel prices. This fantastic discount prompts more drivers every year to seek out the LPG conversion cost for their car.
Electric vehicles are becoming more popular due to the environmental benefits but can be expensive. Converting your current car to LPG will also help to reduce your CO2 emissions, having a positive environmental effect without the huge upfront cost of an electric car.
The conversion involves adding an extra tank, meaning you can use both petrol and LPG during car trips. As your car will be dual-fuel, you are much less likely to break down due to running out of petrol. This means longer journeys for a fraction of the cost, without the need to keep stopping to refuel.
Curiosity peaked? Keep reading to learn more about this alternative fuel, the average LPG conversion cost and safety tips.
How much does an LPG conversion cost?
Typical LPG costs
Cost + VAT
(Range low - high)
Average cost
LPG conversion cost
£1,200
Diesel LPG conversion cost
£1,500 - £2,000
£1,750
Cost to run a converted LPG car
£0.60 - £0.67 per litre
£0.64
Unfortunately, converting your vehicle to LPG can be a little expensive. However, this is easily balanced by the savings on fuel for years to come. The average LPG conversion cost is £1,200.
What exactly is LPG?
While LPG is quite common and can be found at refuelling stations throughout the country, many people have never heard of this alternative fuel. Also known as Autogas, butane and propane gas, LPG is an affordable fuel for cars. A low carbon option, LPG is made of gas that turns to liquid when cooled or pressurised.
See the tradespeople we've checked and recommend for your job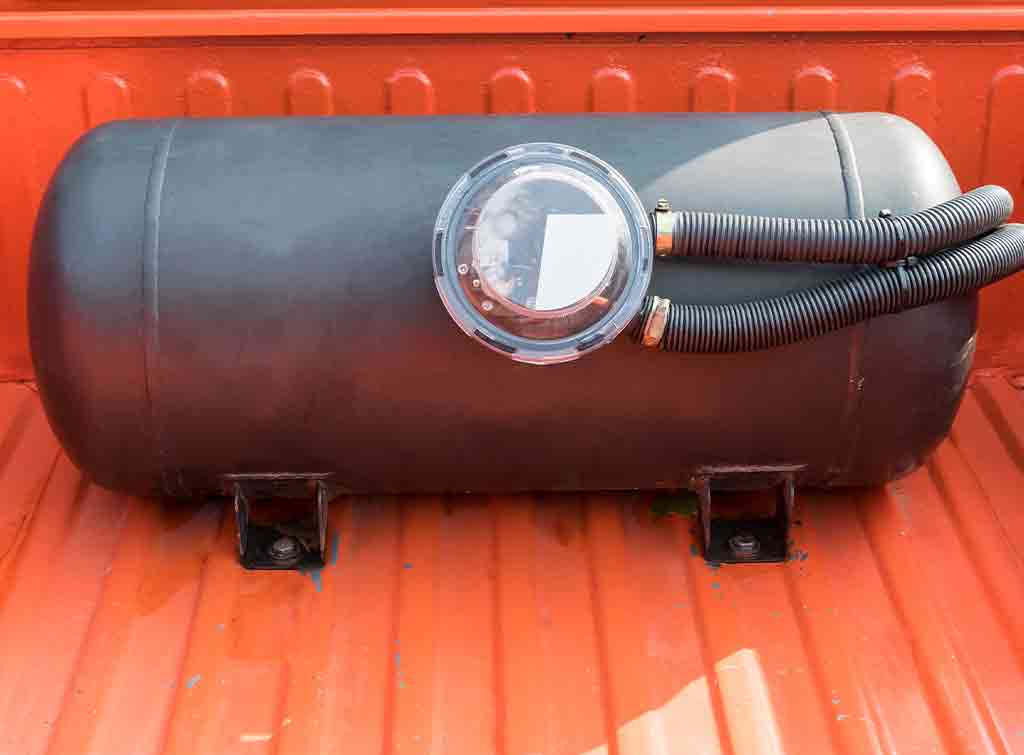 Benefits of LPG
It's a shame that so few drivers take advantage of all the positive attributes of LPG. Below are just a few of the most exciting benefits that come with an LPG conversion:
Savings of up to 50% compared to petrol.
Your car can be made into a dual fuel vehicle and use either LPG or petrol.
You will save on vehicle excise duty.
There are 1,400 refuelling stations in UK that offer LPG, making it easier to find than ever.
LPG is environmentally friendly compared to petrol due to a reduction in CO2 emissions.
There is a low risk of LPG leaking as it will evaporate into the atmosphere.
Factors affecting LPG conversion prices
While the average LPG conversion cost is £1,200, this will likely not be the exact amount you pay. The total cost of your conversion will be impacted by the following factors:
Size of tank: Larger tanks mean less need to refuel but are more expensive than smaller tanks.
Diesel or petrol: It's more common for petrol rather than diesel cars to be converted to LPG. This is mainly as diesel to LPG conversion costs are higher.
Brand and layout of car: The shape, layout and brand of your car will determine where the LPG tank can be installed and how large it can be. This will affect the price you pay.
Extra parts needed: If any extra parts are needed during the conversion process, you can expect to pay more for these.
The condition of the current car and space: If your car is in poor condition it may require extra conversion work, meaning higher LPG conversion prices.
Accessibility: Difficult to access or tricky installations will be more expensive.

See the tradespeople we've checked and recommend for your job
Can I convert my car to LPG myself?
Converting a car to LPG yourself is not something that should be attempted unless you have professional experience. It can be very difficult and complex, plus requires the use of specialist tools and equipment.
It's also never wise to work with gas and cars without proper training, due to the danger and risks involved. Not only is there the potential to cause irreparable damage to your vehicle but you could cause yourself severe injuries.
Furthermore, any work done on your car should not be attempted without the go-ahead from your insurance company. Without their approval, you could invalidate your insurance and not be covered in the event of an accident.
Although there are conversion kits available, it's not a simple, quick job. You will still need a good level of experience with car modifications. Due to the risks involved, we would recommend hiring a professional.
To find a local, reputable, tradesperson in your area and get a personalised LPG conversion quote use our free search feature.
FAQs
How much does diesel LPG conversion cost?
Petrol cars are converted to LPG more often than diesel cars. It's usually more expensive to convert a diesel car or van to LPG, however, the benefits definitely make it worth the initial expense.
The average diesel to LPG conversion cost is £1,750.
What is the cost to run a converted LPG car?
Once your car has been converted to LPG, you can look forward to the many advantages of driving a dual-fuelled vehicle. With savings every time you top up, the initial LPG conversion cost will be covered in no time.
The average cost to run a converted LPG car is £0.64 per litre.
How many miles can I drive on a full LPG and petrol tank?
This will strongly depend on the size of your petrol and LPG tanks. However, if your tanks are both large, you have the potential to drive up to 700 miles before refuelling.
Useful LPG conversion checklist
Converting your vehicle to LPG is better for the environment, thanks to reduced CO2 emissions.
LPG conversion prices can be a little high initially. However, with fuel savings of up to 50%, the conversion will eventually pay for itself.
The cost of LPG conversion will be affected by the size of the tank, the layout of your vehicle and any extra parts needed.
You should not attempt to convert your car to LPG without proper training and experience. Doing so could invalidate your insurance in the event of an accident.
See the tradespeople we've checked and recommend for your job