Skylight repair cost guide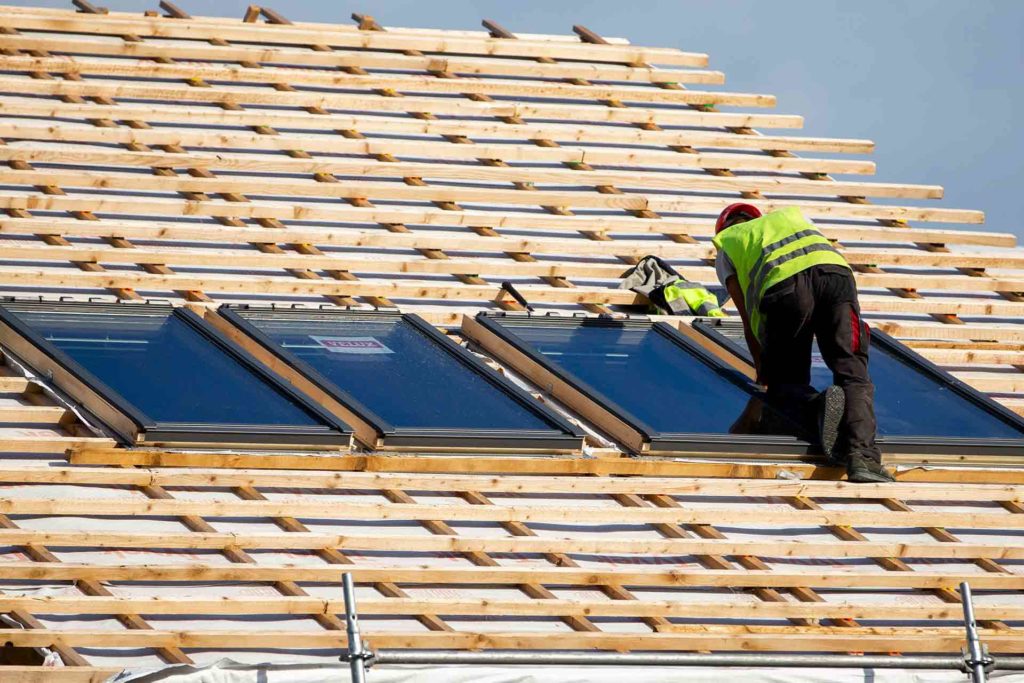 In this article, we'll cover:
Skylights are a beautiful addition to any home or apartment. They can provide much needed natural light and are an excellent addition to loft conversions. However, when skylights break or leak, they can be both annoying and potentially destructive. Dealing with a leaking skylight? We've got you covered. Read on to get the lowdown on the average skylight repair cost in the UK.
Ready to get a quote? Head on over to our free search tool to find professionals near you.
Skylight repair cost
| Cost provided item | Unit | Average cost |
| --- | --- | --- |
| Leaky skylight repair | Labour & materials | £300-£850 |
| Cost to install new skylight | Labour & materials | £1000 - £1500 |
| Skylight removal | Labour & materials | £100-£200 |
The average leaking skylight repair cost will usually fall between £300 – £850 based on a number of factors. For starters, a professional will assess the extent of the damage to determine the materials needed. Where you live in the UK will also likely influence the skylight repair cost, as those living in the South-East of England pay more on average.
In some cases, the damage may be great enough that it will be more cost-effective to get a new skylight installed altogether. The cost to install a new skylight will be around £1,000.
On the surface, this figure may seem high. However, if your skylight is over ten years old and condensation has collected between the panes, replacement is essential. While it is possible to get a DIY window repair kit for around £100, we wouldn't recommend this option.
Due to the placement of a skylight, external access via the roof may be necessary, which would put your health and safety at risk. Even if DIY is possible from the inside, it's not advisable unless you're experienced as you could damage the nearby roof tiles or cause yet another leak.
Find a window repair expert near you
FAQs
How often do skylights need to be replaced?
How often you replace a skylight will ultimately depend on the life-span of the window and how it was installed. Usually, a skylight lasts around ten years. After ten years, almost all skylights will leak. This will either be due to improper installation, a break in the seal or deterioration of the flashing. If your skylight was installed over a decade ago, it's probably due to one of the latter two issues.
There are two ways to deal with a broken skylight: you can either reseal the leak or replace the skylight altogether. The decision will come down to whether condensation has started to form between the glass panes. If the window constantly looks foggy due to the leak, replacement is the only option.
How do you maintain a skylight?
Skylights should be properly maintained by ensuring at least an annual deep cleaning.
You can do this by yourself if you're careful – just make sure you remove any built-up debris using a regular household cleaner. The more regularly you clean the window and check for leaks, the less likely you are to need a full-blown replacement when a leak occurs.
Where do skylights usually leak?
Even with maintenance, leaking skylights are a common complaint. When the seal between the glass panes and the frame is worn or weathered, cracks can occur, causing condensation to collect between the panes. In other cases, leaks in other parts of the roof can send water beneath the tiles and towards the skylight.
Skylights usually have a metal barrier placed over the roof joints designed to prevent leaks by serving as a line of defence against moisture. This is what's known as flashing. However, even flashing can fail and cause leaks. A professional can assess the window and determine the route cause of the problem before providing a quote leaky skylight repair cost.
Can I repair a leaking skylight by myself?
If you have previous experience fixing windows, DIY may be an option. Repairing a skylight requires a lot of effort, but should be straightforward. If you do not have the experience, you could botch the repair, making the leak worse. If you have any doubts about a repair, contact a professional tradesperson for a full quote.
Find a window repair expert near you
Good jobs, guaranteed
Get covered when you book with Checkatrade.