Last updated on July 28th, 2022
How much does a summer house cost in 2023?
Adding a summer house to your garden or outdoor space can be a practical and attractive feature all year round. We've broken down the costs you can expect to pay.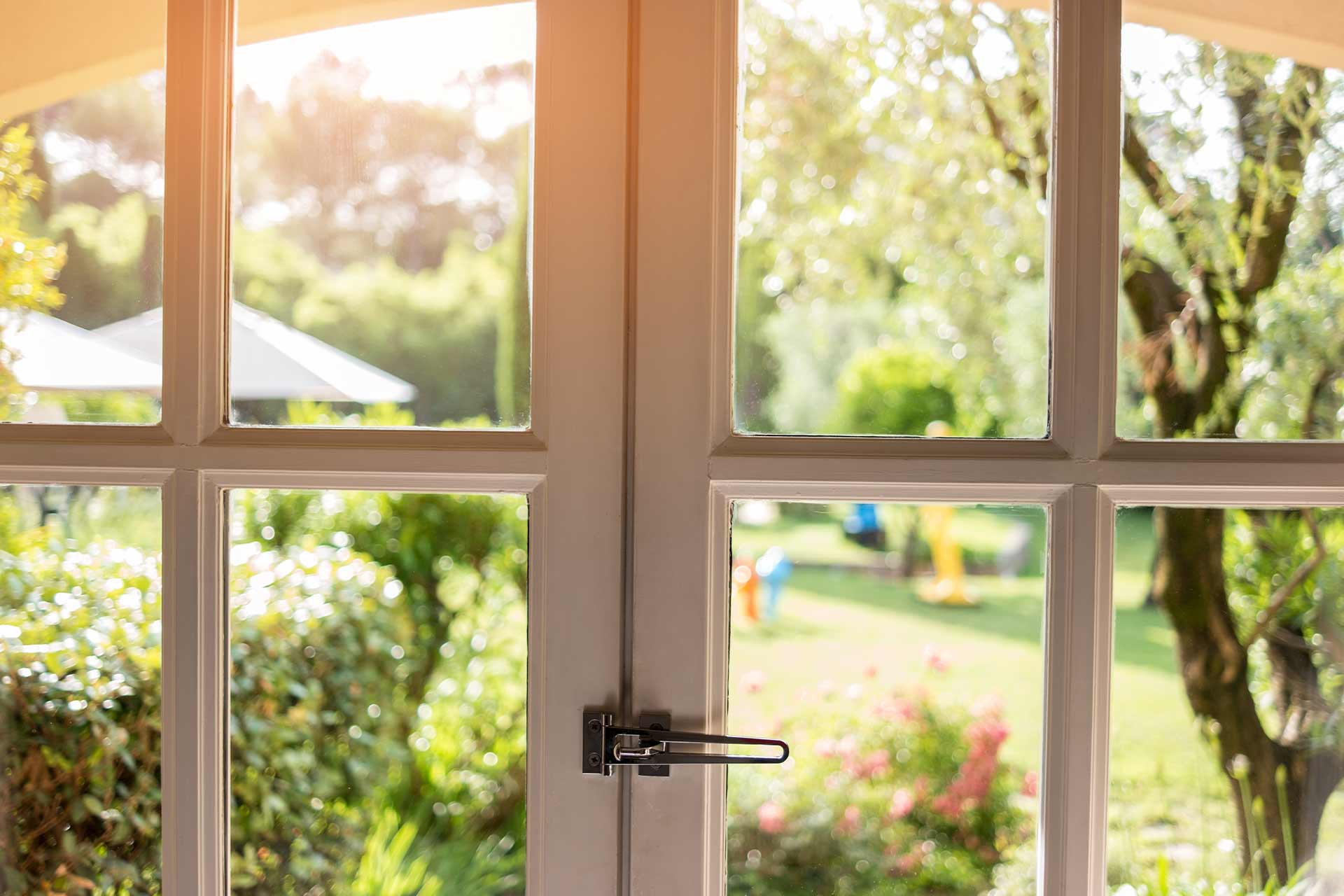 Summer houses or outbuildings have countless uses, whether it be a new outside living room, a scenic office or space for the little ones to explore.
The most common types of summer houses or outbuildings are constructed with a combination of brick, uPVC, prefabricated timber and concrete. Naturally, the size of the structure, the materials used in the build, and the size of the construction will affect the total cost of a summer house.
To help you budget, we've put together the following guide that explores those costs and provides summer house inspiration for your upcoming build.
What is the average cost of a summer house?
You will have seen countless viral stories swirling around of the great British public's ingenuity when it comes to using their gardens. Pop up bars, beauty spas and cinemas have been created in outdoor spaces and in some cases are better than the real thing!
| Type of structure | Unit | Price range - Low | Price range - High | Average UK cost |
| --- | --- | --- | --- | --- |
| Concrete building on a new concrete foundation | Per project | £8,000 | £12,000 | £10,000 |
| Basic timber cabin in garden | Per project | £1,500 | £2,500 | £2,000 |
| Prefabricated timber summer house | Per project | £5,000 | £8,000 | £6,500 |
| Custom timber summer house | Per project | £15,000 | £30,000 | £22,500 |
Some have even taken inspiration from the nation's favourite reality show to recreate the Love Island look in the build of a summer house – see our Love Island garden cost guide for inspiration.
To build a custom timber summer house in your garden you can expect to pay on average £22,500 – this is an estimated summer house cost based on averages in the UK.
Projects can still be completed on a shoestring budget but will require some ingenuity and elbow grease.
If you are thinking of starting a summer house build, consult a tradesperson first and discuss your budget and requirements. You might be surprised at how affordable some innovative solutions may be for your outdoor space.
Cost factors to consider when building a summer house
When planning a budget for your summer house, there are a number of costs that you'll want to consider. Each project will vary so it's worth considering how your summer house will be affected by additional costs.
1. Earthworks/landscaping
Making sure the area in your garden is safe to construct on is an important step in preparing for your summer house to be built. Here are some questions you might want to ask yourself:
Is the area in your garden suitable for a summer house?
Does it need to be cleared or excavated?
Will foundations be required?
Is there sufficient drainage around the summer house ensuring it's not going to get waterlogged?
If you need to do any preparation work before you start building your summer house, you'll need to factor in the appropriate costs.
2. Size of the summer house
As you'd expect, the larger the summer house the more it's going to cost to build. That's not only for the house itself, but also any fixtures and fittings on the inside – which you'll need more of for a larger summer house.
Before starting any work on your summer house, it's sensible to have all tradespeople provide you quotes based on the size of the summer house you want.
If you're unsure of the size, ask them to quote for various sizes – which might help you choose how big you want your summer house to be.
3. Materials used
One of the biggest variables that will influence the cost of your summer house is the type of materials needed. For example, premium wood will cost more than basic wood.
Understanding the types and quantities of materials that you're going to need before you start will help you plan a more accurate budget.
If in doubt, speak to your local summer house specialists for their professional advice and recommendations.
4. Heating and lighting requirements
If you're looking to have a fully wired summer house with heating and lighting, you'll need to factor in the cost for the electrics and/or plumbing.
For more information on prices, check out our guides on plumber costs and electrician hourly rates.
5. Location
Prices differ across the UK and tradespeople in London and the surrounding areas are likely to be more expensive than other parts of the country. For accurate prices in your area, speak to local tradespeople and ask for a breakdown of costs.
See the tradespeople we've checked and recommend for your job
How much does a timber summer house cost?
Constructing a summer house in your garden creates new space that you can escape to in the hotter months, and create a cosy nest during the winter months. Building a small, prefabricated summer house using timber will typically take 1-2 weeks to put up, and cost in the region of £6,500.
A large custom timber build requires much more skilled labour, specialist equipment and the necessary planning. If you have your sights set on a truly remarkable custom build, expect to spend on average around £22,500.
How much does it cost to build a shed house?
The cost of building a shed house is typically lower than that of a concrete or brick building. A shed house can be a fast-track way to a covered outdoor space, and comes with less risk and requires less labour.
Outdoor office or creative spaces are popular and pragmatic options that easily justify the cost of building a shed house.
To build a small, basic garden office, studio, or outhouse using timber, you can expect to pay £2,000 on average.
A simple and basic timber structure can keep the cost of building a shed house very affordable, and if you have experience putting these structures together, you can save on labour costs.
How much does a brick summer house cost?
The average brick summer house cost is on average in the region of £10,000, and increases depending on the size and complexity of the build. A brick built summer house is going to be resilient, energy-efficient and much more customisable than a timber prefab summer house.
Customisation options include best in class insulation, single or double glazed windows, as well as access to electricity an internet connection. The possibilities are endless and we haven't even discussed the size or shape of the front door!
Customisation obviously comes with increased costs, and it is important to consider the labour costs on top of your raw materials if you choose to work with a professional tradesperson.
Do I need planning permission for a summer house?
As summer houses are not considered permanent structures, you do not need building regulation consent. It is always worthwhile making your immediate neighbours aware before starting a considerable build.
Can I build a summer house myself?
The average cost of summer houses can vary, but they are a considerable investment. If you have experience in construction or have completed a comparable build, you may be able to complete a summer house on your own.
If you have no experience of construction, working with a tradesperson is the sensible and safest option. Building concrete, brick or timber summer houses poorly or incorrectly could be dangerous and is not worth the risk to your health.
Summer house inspiration
If you are in need of some summer house inspiration, look no further!
The hunger for outdoor space has got the nation's creative juices flowing. People across the country have been building magnificent summer houses, outbuildings, and pop-garden bars:
Summer house cost checklist
The average custom timber summer house cost is £22,500.
Small outbuildings and pop-up bars are also affordable options.
A small, prefabricated timber summer house costs on average £2,000.
If you don't have experience in outdoor builds, it is best practice to consult with a tradesperson before beginning any construction.
You don't need planning permission before starting a summer house build, but we do recommend notifying your neighbours.
See the tradespeople we've checked and recommend for your job