2020 septic tank regulations: How to stay compliant
Learn everything you need to know about the changes in legislation regarding septic tanks to sewage treatment plants. Including how to deal with wastewater.
If you're living in a rural area of the country then your home may not be connected to the mains sewer system. This means you'll likely be using a septic tank to manage your wastewater. If this is the case, or you're considering buying a property that uses a septic tank, you'll need to make sure you're following current government legislation.
While getting your tank emptied is a regular occurrence, you may not be aware of what happens to the wastewater on a daily basis. On 1st January 2020 rules came into place that means it's vitally important for the protection of the environment that your system is properly processing this wastewater. Read on to learn more about the new rules and what action you need to take.
What are the old rules?
Prior to 1st January 2015, there were two different ways that you were allowed to discharge any waste liquid from your septic tank. These were:
Letting the wastewater flow directly to a local watercourse through a properly sealed pipe.
Letting the wastewater flow through sub-soils. This was done through a soakaway system which works by creating holes and slots in your pipework and allowing the wastewater to filter out into surrounding soil.
What are the new rules?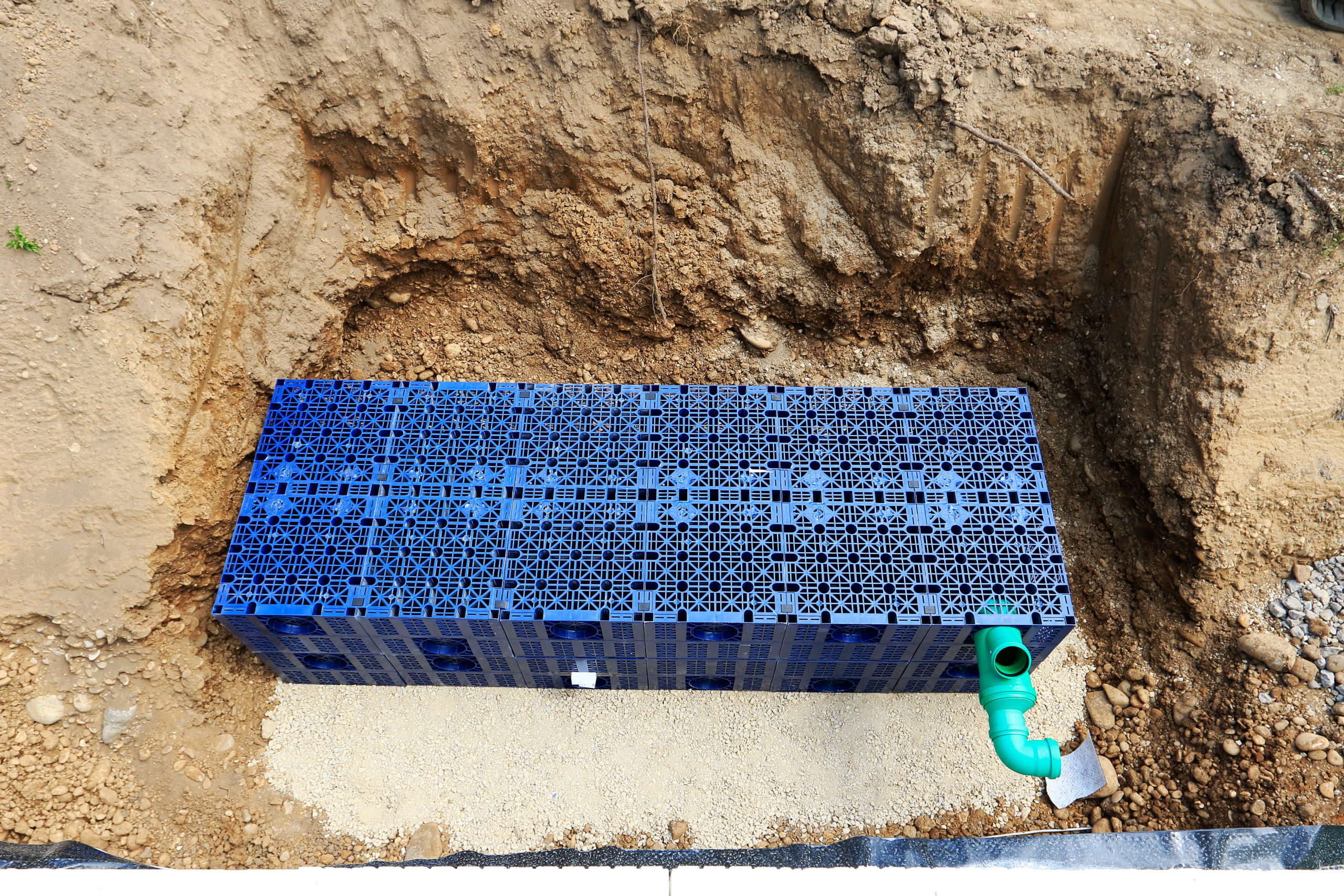 After 1st January 2015, the rules surrounding septic tanks and sewage treatment plants changed. This new legislation was introduced by the Environment Agency to ensure the quality of water in local watercourses is improved. Without these rules, watercourses were being polluted with water that isn't sufficiently clean.
So, what are the new rules regarding septic tanks and sewage treatment plants? Well, if you have a septic tank that discharges into a watercourse, this needs to be upgraded or replaced by 1st January 2020.
There are a few ways you can do this such as:
Installing a small sewage treatment plant.
Linking your home plumbing to a mains sewer.
Upgrading your septic tank conversion unit. This requires you to have a permit proving your unit will treat the waste in a similar way to a sewage treatment plant.
Changing your system by installing a drainage field. Also called an infiltration system, your septic tank will discharge into the ground rather than a watercourse.
See the tradespeople we've checked and recommend for your job
Existing vs new discharges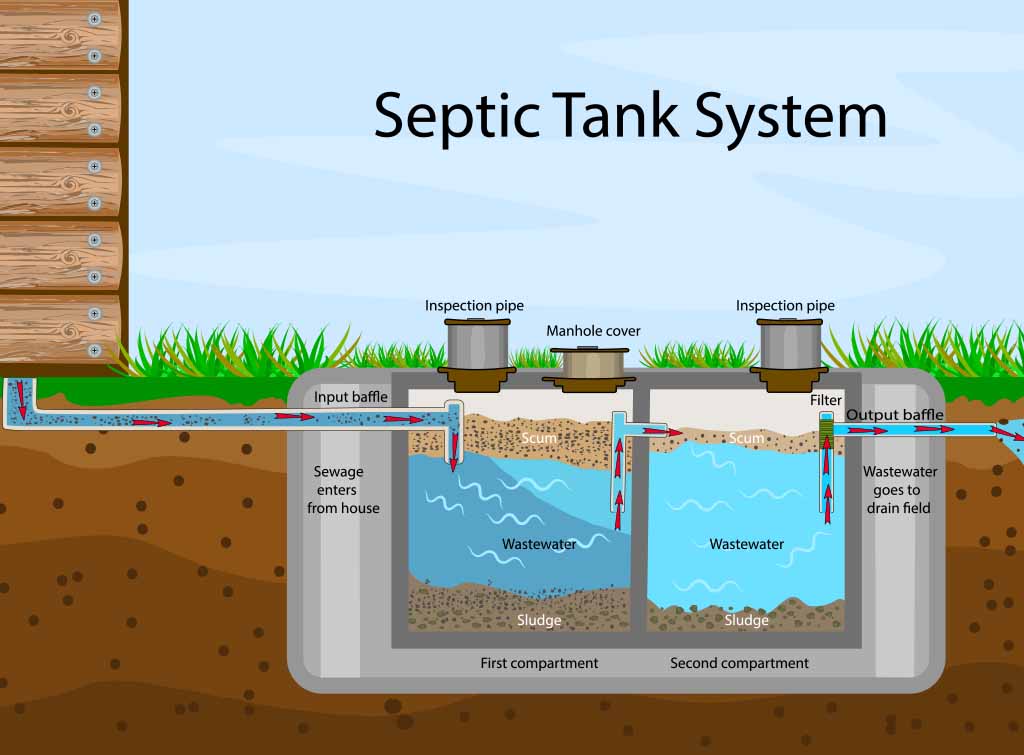 Depending on whether your discharge is considered to be existing or new, you may need to follow additional rules. To find out if your discharge is new or existing, check the following criteria:
Existing
Your discharge was already in place before 1st January 2015.
You haven't relocated your discharge more than 10 metres from its original position.
Your discharge hasn't been changed from the ground or an alternative surface water.
The volume of your discharge is less than 5 cubic metres a day to surface water.
New
Your discharge started after 1st January 2015 from a small sewage treatment plant.
You plan to relocate your discharge over 10 metres from its original position.
You plan to change your discharge from ground to surface water or vice versa.
You want to increase your discharge to over 5 cubic metres a day.
If your discharge falls into the new category, you'll need to ensure you follow the below rules (taken from the gov.uk website):
Check if you can connect to a nearby public foul sewer
Make sure the discharge is not in or near protected sites
Make sure the surface water has flow
Do not discharge to an enclosed lake or pond
Make sure any partial drainage field is close enough to the watercourse
Upgrading or replacing your system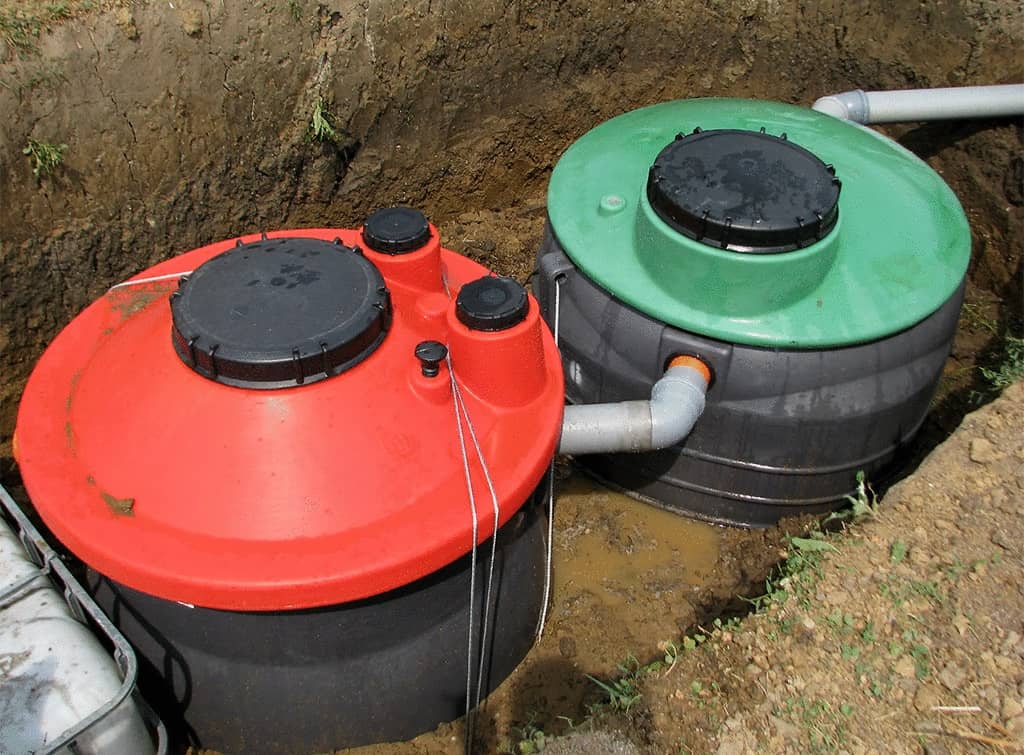 If your current system is out of date and no longer complies with government guidance, it's important to remedy this as soon as possible. Remember, not complying with the new rules not only affects the environment but The Environment Agency could pursue enforcement action against you. So, if your system doesn't meet the new rules, let's look at how you can upgrade.
One of the best and most effective ways of finding a tradesperson to change your current system is to use our free search feature. Using just your postcode, we'll connect you to a wide range of professionals who come with the recommendation of your neighbours.
Our members each pass 12 background checks to give you the confidence you're hiring the right tradesperson. In addition, we offer completely free guaranteed cover of up to £1,000 in case there are any issues with your job (T&Cs apply).
If you're planning any other home improvements the HomeOwners Alliance website contains a wide variety of guides and articles to help you make the most of your property.
How much does a septic tank drainage field cost to be installed by a professional?
A great way of managing the pollutants and contaminants from the liquid in your septic tank is to install a drainage field. Drainage fields are excellent at processing wastewater, preventing issues with local waterways and the environment. The average cost for a septic drain field is £5,000. To learn more, check out our drainage field cost guide.