Aluminium vs uPVC windows – Which is better?
Are you looking to invest in some new windows to brighten up or smarten up your home? You're probably weighing up the options of aluminium windows vs uPVC, and we're here to help you decide.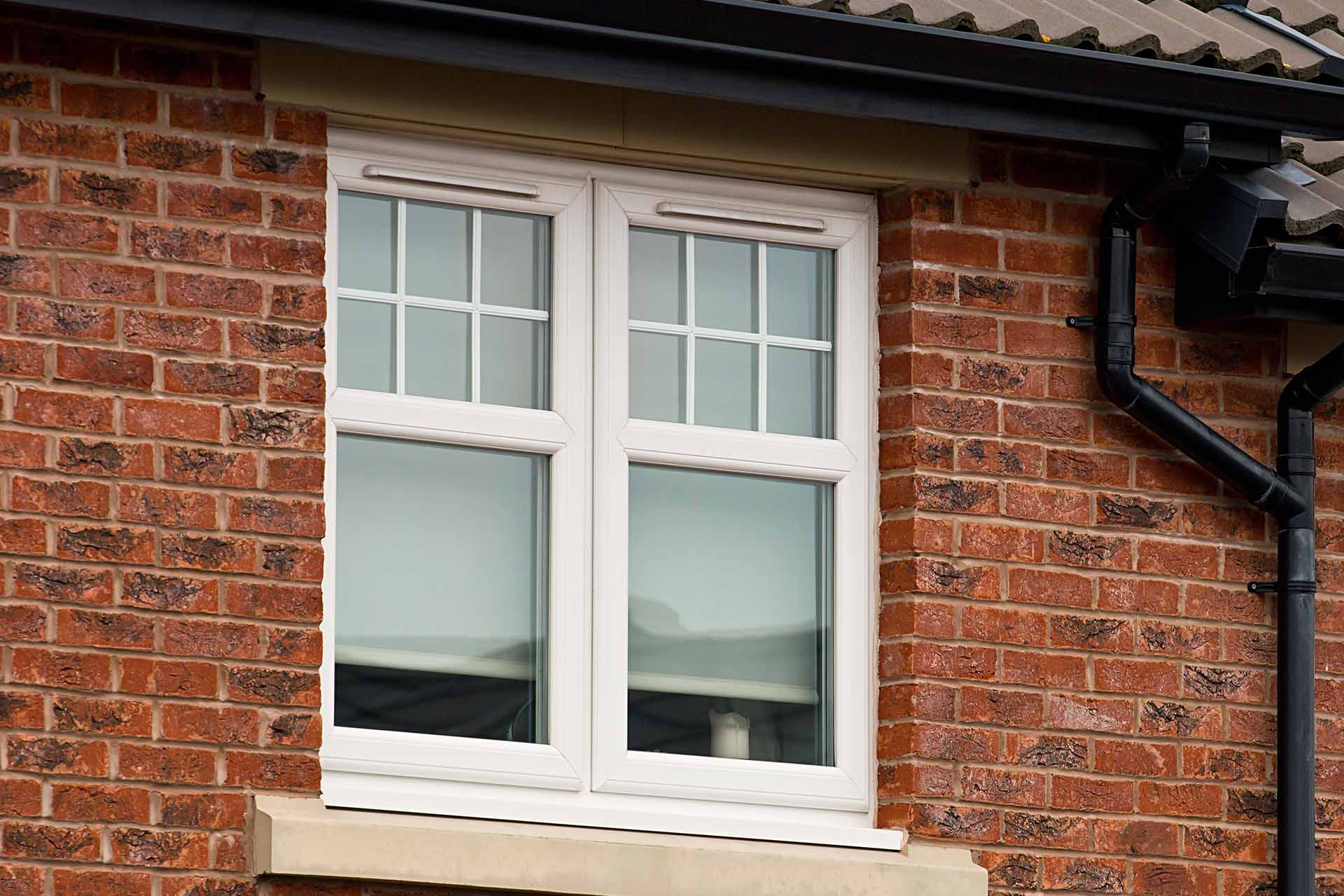 Are you looking to invest in some new windows to brighten up or smarten up your home? You're probably weighing up the options of aluminium windows vs uPVC, and we're here to help you decide.
What is the difference between aluminium and uPVC and windows?
Windows play an important part in lighting, ventilation and also controlling the temperature of your home. The biggest difference between aluminium windows and uPVC is the material that the window frame is made from. Let's look at the pros and cons of each…
Pros and cons of aluminium windows
Pros
Stronger,
Let in more light.
Weatherproof,
More environmentally friendly.
More choice of colours.
Long-lasting,
Cons
More expensive.
Less energy efficient.
Hardware maintenance.
Aluminium windows are really popular as they have a larger glass surface area. They have thinner aluminium frames that take up less space, meaning they let in more light for the size of the window aperture. They are also a good long term investment as they typically last for 45 years or more!
Another plus point is that they are resistant to rust, weatherproof and do not swell or crack when exposed to heat. Aluminium windows are also more environmentally friendly as their main material is recyclable.
Amongst all those positive points, there are a few downsides to aluminium windows vs uPVC. They may cost more and therefore may be deemed a larger investment, which means that they might not suit everyone's budget. They also require maintenance as the frame is held together by screws. These screws may require attention from time to time to keep the integrity of the window and its frame.
Aluminium windows can be less energy efficient. However, newer aluminium windows include 'thermal breaks' through more modern manufacturing, which slows down this heat loss.
Pros and cons of uPVC windows
Pros
Excellent energy savings.
Easy to maintain.
Lightweight
Less expensive.
Secure.
Reduces exterior noise.
Cons
Chunkier frame.
Reduced life span.
Limited design choice.
Less durable.
uPVC windows are often called 'Double Glazing', but uPVC windows can be double or triple-glazed, offering better insulation and exterior noise reduction. This makes uPVC windows a great choice if you live in a colder climate or want to maximise savings on your energy bills.
Many people are naturally security conscious, so it's reassuring to know that uPVC windows have a multi-point locking system. Sometimes they also include a shootbolt, a locking mechanism at the top and bottom of the window for added security.
The other major bonus with uPVC windows is they are more economically priced.
That being said, here are the cons. For those who like a cleaner, more modern design, uPVC frames are thicker and look chunky. As well as the design consideration, uPVC window frames being so thick also means they have less glass surface area, which means less light penetrates through them.
Being made from plastic, uPVC windows have a shorter lifespan and are prone to discolouration and sagging over time. They are also not as durable in comparison to aluminium windows and have a shorter lifespan.
See the tradespeople we've checked and recommend for your job
Cost difference between aluminium windows and uPVC
When it comes to cost, aluminium windows vs uPVC are more expensive. This is because the materials needed to manufacture aluminium windows is more expensive, as are the production costs. For a more in-depth look at pricing, please take a look at our aluminium window cost guide and our uPVC window cost guide.
FAQs
Are aluminium windows better than uPVC?
This answer really comes down to personal opinion. Before deciding on aluminium windows vs uPVC, identify what matters to you.
Are aluminium windows more expensive than uPVC?
Yes. However, in the long term, aluminium windows can prove to be very cost-effective because it's a more robust and longer-lasting material than uPVC.