Window replacement: top tips for replacing windows
Whether you've just moved into a fixer-upper and need a hand on getting some new windows fitted or have noticed wear and tear on your window frames, read on. We've put together a practical guide to window replacement to give you all the facts in advance.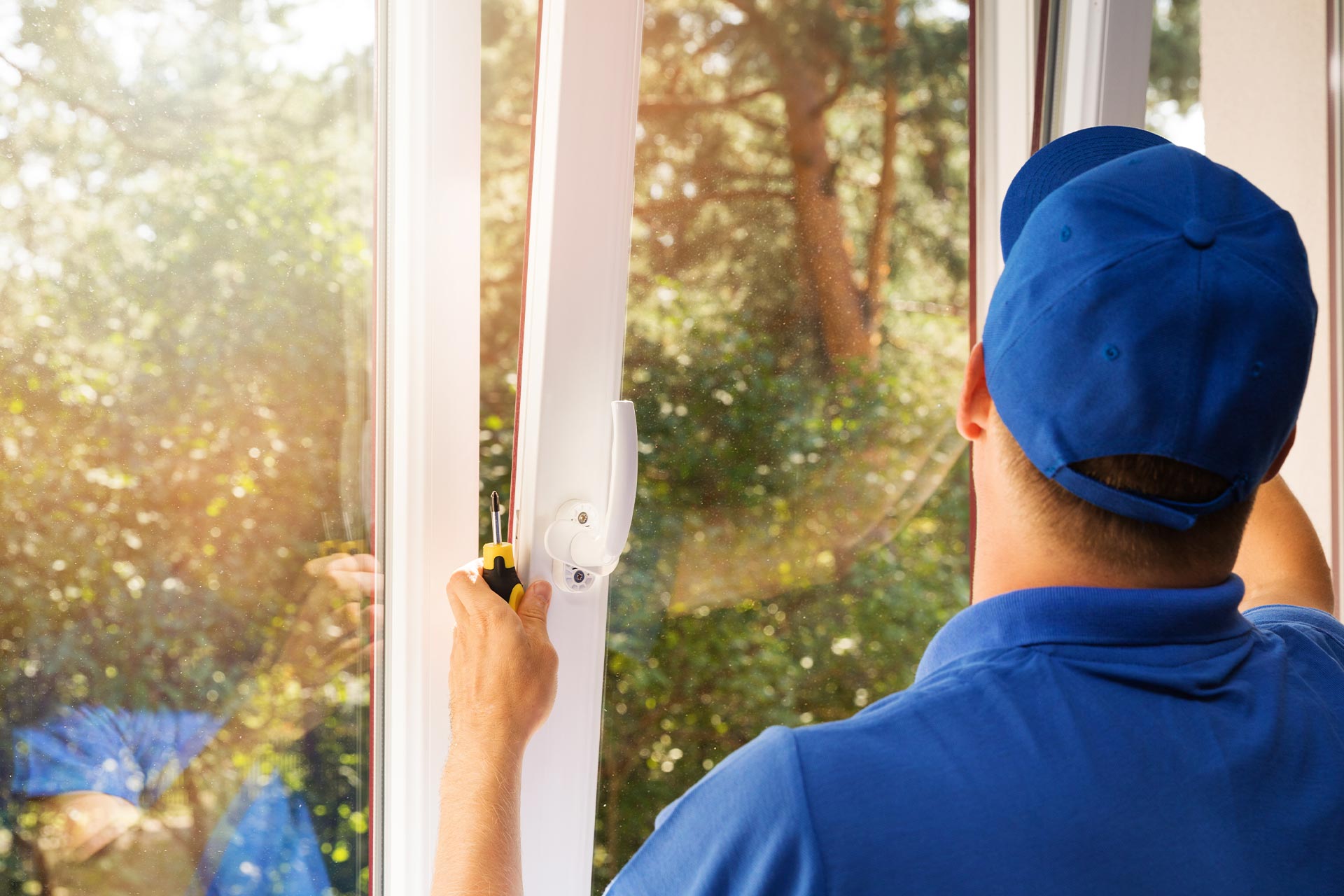 Window replacement can instantly boost the value of your property and enhance your quality of life. Aesthetic considerations aside, newly fitted windows can help you to be more energy-efficient and reduce noise pollution in your home.
However, replacing your windows will come with several considerations, so it's important to get clued up ahead of calling in a professional.
Whether you've just moved into a fixer-upper and need a hand on getting some new windows fitted or have noticed wear and tear on your window frames, read on. We've put together a practical guide to window replacement to give you all the facts in advance.
When to replace your windows
From rotten frames and broken panes to high heating bills or home renovation, there are a number of reasons you might be considering window replacement.
If you are no longer within the manufacturer's warranty period, the customary repair services offered by the manufacturer will no longer be available.
In this case, it's best to get your windows replaced to prevent damage from building up.
Warranty periods aside, look out for the following signs – any of these are an indicator that you need to replace your windows:
Your windows were installed 15-20 years ago
Windows are designed to withstand wear and tear that comes from constant exposure to the elements. However, at around the 15-20 year mark, they will start to show their age. Replacing your old windows can do wonders in refreshing the look of your property and keeping it secure. Some designs are timeless, but modern windows will likely be much more energy-efficient and come in styles to suit a myriad of homes.
Energy bills are high
When the temperature drops, the heating comes on – that's standard practice. However, if your windows are letting the heat escape, those energy bills will be much higher as a result. Worried about the upfront costs of window replacement? Consider the price of heating your house at this rate. Replacing the windows will help keep the house warm and the bills low all-year-round.
You don't have double-glazing
It's thought that 20% of heat is lost in homes that don't have double-glazing. Single-glazed windows can make for cold winters and difficulty drifting off – particularly in a bustling city or busy town centre. Fitting new windows with double-glazing will make all the difference in retaining the heat in the house and keeping the noise to a minimum.
Your windows are letting in unwanted noise
No-one should have to turn the volume up on the telly to rival the sounds from the street.
Getting some modern double-glazed windows fitted can be the key to getting some peace and quiet in your property.

Your windows are leaking
Does the downpour outside always seem to find its way into your property? In older properties, windows will no longer be air or water-tight due to wear and tear. Window frames, particularly when made from timber, can become damaged.
Glazing seals can break, leaving gaps for water to seep in. Leaking can also be a result of poor installation of the window itself or the fascia board above the window.
Window frames are rotten
If left untreated, repeated moisture damage to wooden window frames can trigger mould to grow and threaten the stability and security of your windows.
If you find an excessive amount of rot on your window frame, it's usually better to bypass repairs and skip straight to window replacement.
Key benefits of window replacement
It may not be the most glamorous of home improvement tasks, but window replacement comes with a number of advantages. If you've been putting it off, these benefits of window replacement might just push the project back to your list of priorities.
Reducing your energy bills
According to the Energy Saving Trust, fitting new double-glazed windows could reduce your energy bills by £110 a year. Worn-out window frames and single-glazed panes are a recipe for high heating costs.
Well-installed modern windows will help to create a warm and comfortable environment that is affordable and sustainable.
Boosting the value of your property
Original windows add to the aesthetic of an older property, but they certainly don't help keep the energy bills down. What's more,  there are a range of stylish options that won't force you to trade appearance for energy-efficiency. In the long-term, double glazed window replacement will boost the value of a property by 10%.
Increasing the security of your property
Weak windows are an easy target for opportunistic burglars, whether it's a single-glazed bathroom window or a kitchen window with worn-out wooden frames. Window replacement can heighten the security of your home, giving you the peace of mind that your property is safe from potential break-ins.
Window frame materials
Will your windows be classic and traditional, or sleek and contemporary? Your decision on window frames will depend on the aesthetic of your property, your budget for the project and location of the window.
To give you a head start, here are the most common materials along with pros and cons to help you decide.

Aluminium window frames
Aluminium window frames are famously durable and typically suit the more modern styled properties. They are strong, resilient to weather damage and help in making your property safer in the long-term.
Since aluminium can be easily-shaped, frames of this material are popular among homeowners in need of custom-made designs. It's worth noting that this material does not suit all homes, however, and is generally more expensive.
uPVC window frames
uPVC windows are solid, low maintenance and virtually impossible to break into. They also happen to be the cheapest option available, making them a popular choice for homeowners on a budget.
Due to their appearance, uPVC windows are best suited to modern homes as opposed to older, more traditional properties. They don't demand much effort in upkeep, but they will need to be replaced more often than timber or composite window frames.
Timber window frames
It cannot be denied that the aesthetic of timber-framed windows is exquisite; it's a traditional look that can uplift the appearance of a modern or older property. What's more, the possibility of customisation is always a pull for those seeking to match their window frames with the exterior of their properties.
However, with wooden frames comes the need for regular care and repainting. When exposed to the elements, timber frames can warp over time and develop rot, impacting the structural integrity of the entire window.
Composite window frames
Composite window frames combine the benefits of timber and aluminium to create a solution that is both strong and simple to maintain. Although they come with a higher price tag, composite window frames remain popular for their durability and efficiency. Like uPVC, however, composite window frames won't always match the exterior of older, more traditional homes.
Can I replace my windows myself?
While glass replacement may be a fairly straightforward process, full-frame window replacement is a labour-intensive task that requires skill and experience.
If you aren't well-versed with window replacement, the window might be installed too tight or too loose. Left unchecked, this could lead to lost heat and window leaks. We recommend hiring a professional window fitter to get the best possible outcome.
Can you just replace the glass in a window?
If you are on a tight budget, it is possible to replace only the glass pane of your windows. This is undoubtedly a quick and cost-effective option.
However, bear in mind that many windows lose heat through their frames and that they could be the source of the problem. In most cases, full window replacement is recommended to get the best in security and sustainability.
When a windowpane is cracked, a professional contractor will remove the broken pain and replace it with an insulated glass unit. Head on over to our guide on broken window replacement, repair and restoration for more information.
Where can I find a professional window fitter?
Ready to press on with window replacement? Use our search bar below to connect to well-skilled professionals in your local area. Before sourcing a quote, make sure you've got the details including the number of windows, the scope of the work, the size of the windows and details of access. If a window is difficult to access and scaffolding is required, this will increase the costs.