What type of render is best?
As one of the most common forms of cladding, house renders are often used on contemporary homes.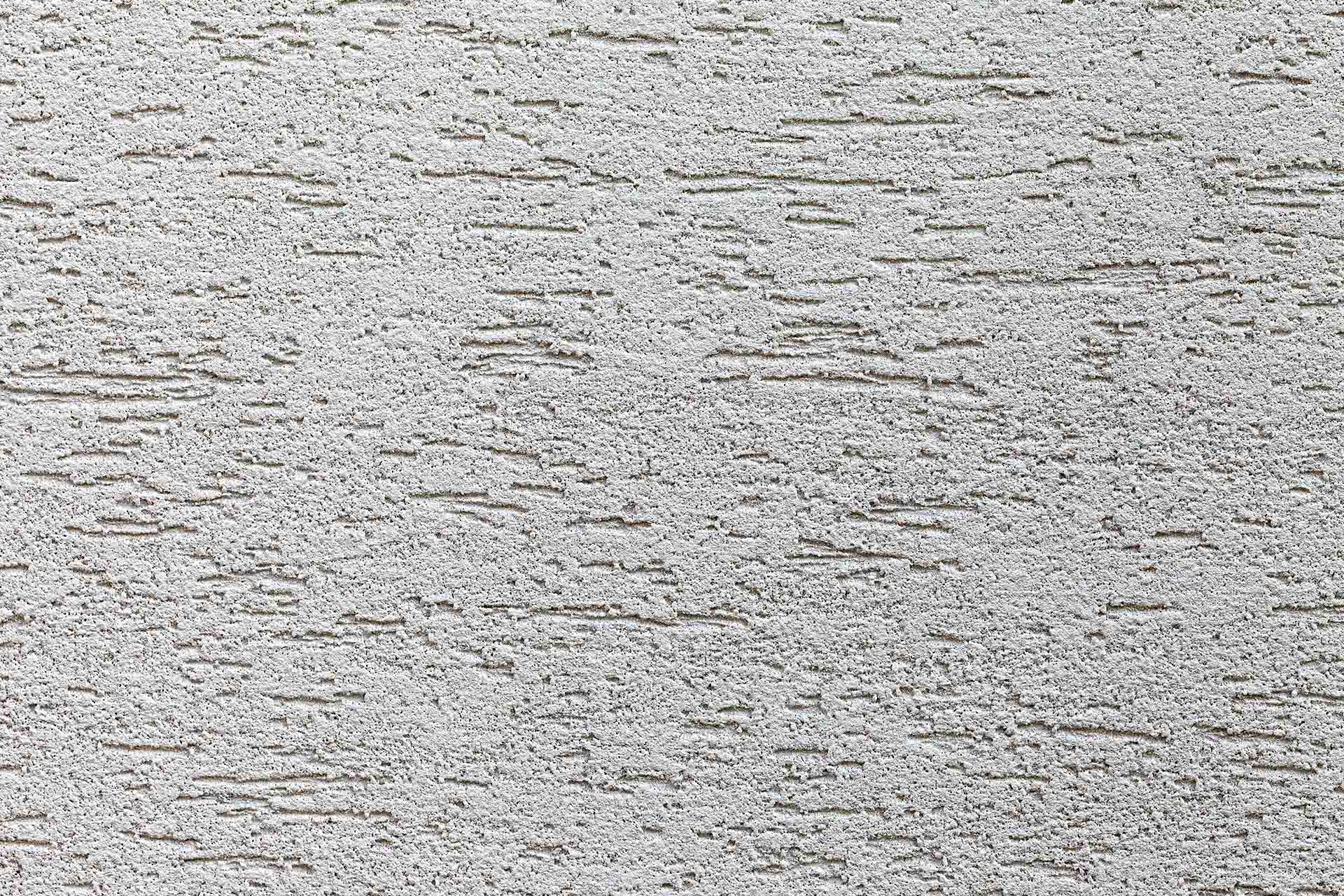 When it comes to choosing the best type of external render for your home, there are a few things to take into consideration. We've put together this guide to help you make the right decisions when it comes to how, when, and which render to add to your home.
For more information about pricing up your project, be sure to read our guide: cost to render a wall.
In terms of cladding, house rendering is one of the most common applications. Homeowners often render their modern or contemporary homes to ensure a clean finish. However, render is also used on homes that require more specialist applications, such as period properties or grade-listed buildings. There are various types of finishes available (all with different properties and uses), which means homeowners can render any type of external wall. Also, because of the range of materials on the market, there are multiple styles and designs that can be mixed and matched to achieve the ideal result.
However, with great choices comes great indecision. And with the sheer number of options available, it's hard to know which to choose when it comes to designing your external aesthetic. So, read on for our expert advice on the various types of render available and which one we recommend adding to your type of property.
See the tradespeople we've checked and recommend for your job
The best type of external render for your home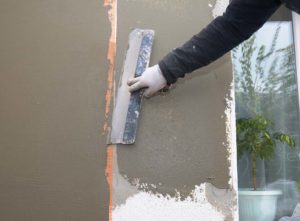 When it comes to rendering your house, think of it in the same way you think about plastering your interior walls. The reason you plaster is to protect the underlying walls and provide an attractive finish to decorate. Render is similar, except it also protects your home from external weather conditions and stops rainwater penetration.
House rendering is very popular with homeowners. With its simple texture and range of colours, render is a versatile choice for either mixing and matching with other materials or using by itself. Other benefits include protection from damp and greater energy efficiency (if using acrylic insulated makes).
However, it's worth noting that render isn't the cheapest option, which is why mixing and matching it is sometimes preferable. That's why it's important to choose the right render and properly protect it to make sure it lasts as long as possible. A well-applied render has a life expectancy of 20-30 years, so getting it right from the start is worth the investment.
Why not hire one of our rendering experts to help you? All of our members go through 12 checks before joining us, so you know you're getting the best tradesperson and better yet, their work is guaranteed (T&Cs apply) by us in the unlikely event that something does go wrong.
Types of external render finishes
So, what is the best type of external render for your home? There are several types to choose from, all with various properties.
Monocouche renders
Monocouche is French for 'single layer' or 'bed' renders. They're the newest type of render and offer the traditional benefits of lime render such as texture and flexibility (which helps stop cracking) combined with a hard-wearing, weather-resistant, and low-maintenance finish. It also looks really good.
You can apply monocouche through a spray or hand trowel. It comes in bags to pour into a bucket and mix with water as per the instructions. It has a traditional white or sandy/lime finish, which is why there are coloured renders now available. Typically applied using one coat, monocouche render is quicker and less labour intensive than other products on this list. However, the render itself is more expensive at an average cost of £65 per m2.
Read our cost of monocouche rendering for more information.
Lime render
If you own an old property, your best rendering option is a lime mix. Lime offers a breathable finish and lets the house perform how it's meant to. Lime render is trickier to apply. However, it's nothing a professional won't be able to handle. Also, certain types are polymer-enhanced, which overcome any difficulties when it comes to application.
Not only that, but a lime render is more flexible, stops moistures being trapped within the wall, and offers an attractive finish. However, it does need regular lime wash coatings to maintain its attractiveness. Because of these benefits, it's slightly more expensive than other types of render materials. However, for period properties, it's a must.
Cement render
Cement renders are usually the cheapest on the market in terms of materials. However, they're more expensive when it comes to labour due to the numerous coats it requires. They tend to be mixed onsite before they're applied in two or three coats. Not only that, but cement renders are rigid and prone to cracking over time, which allows rain penetration, frost damage, and loosened bonds. To ensure they remain attractive, they require more maintenance and regular touch-ups.
Acrylic renders
Homeowners often apply acrylic renders to their homes to enhance or seal the existing underlying coat. Usually applied as a thin finish, they sometimes offer alternative colours or textures. Furthermore, added fibres prevent cracking and give a durable, lasting finish.
Polymer render
Sold in pre-mixed bags, Polymer renders are also cheaper versions of traditional render due to their white cement or lime base. However, because of the plastic-based product that's added, the render is less prone to cracking. Also, they're available in a variety of colours, which eradicates the need to paint on top and keeps costs down.
Silicone render
Silicone is a versatile material that's used for greater longevity and easy maintenance. With some purported self-cleaning credentials, homeowners have reported that when it rains, the water washes away any dirt on the render.
FAQs
What is the best type of house render?
Silicone renders are easy to apply, hydrophobic, and flexible (which makes them less likely to crack). However, for older properties that need to breathe, lime render is a better option.