Here's the best way to clean Amtico flooring
Want to discover the best way to clean Amtico flooring? Here's everything you need to know about how to clean this popular flooring trend.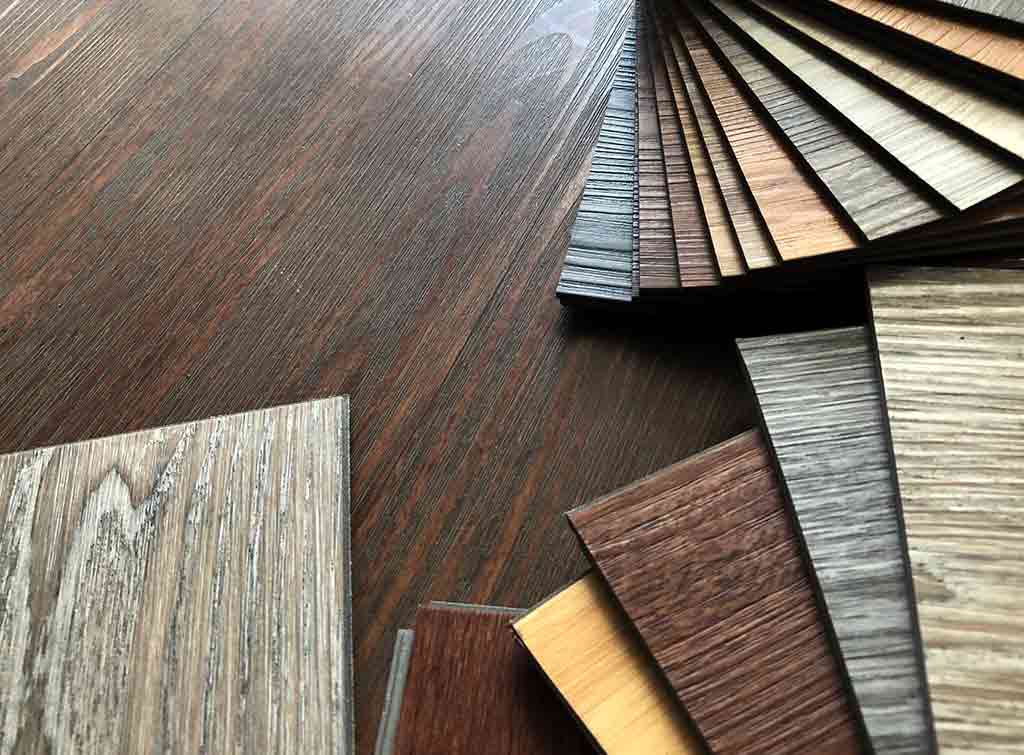 So, you'd like to know the best way to clean Amtico flooring? What a great question! It just so happens we have the best answer.
This article is going to break down all the various ways this popular flooring trend is damaged and dirtied, what to do about it, and how much it might cost. We'll then answer some frequently asked questions.
What's Amtico flooring?
Amtico is a popular type of vinyl flooring due to its strength and durability. Made of resin and plasticisers, which are compressed and heated to produce a lightweight, thin and durable product. It offers a lovely finish similar to real wood and stone.
It also offers the opportunity to create intricate patterns and motifs its laminate counterpart can't mimic, and it copes well with heavier furniture and high heels too.
See how much Amtico flooring might set you back by reading our cost guide here.
See the tradespeople we've checked and recommend for your job
How to clean Amtico flooring
Spills, dents, and scratches happen, whether it's through general wear and tear or an accident. Although most floors only require a quick mop and vacuum to stave off dirt, some tougher stains require extra cleaning power.
Let's take a look at the best ways to clean Amtico flooring depending on the issue.
How to remove stains from Amtico flooring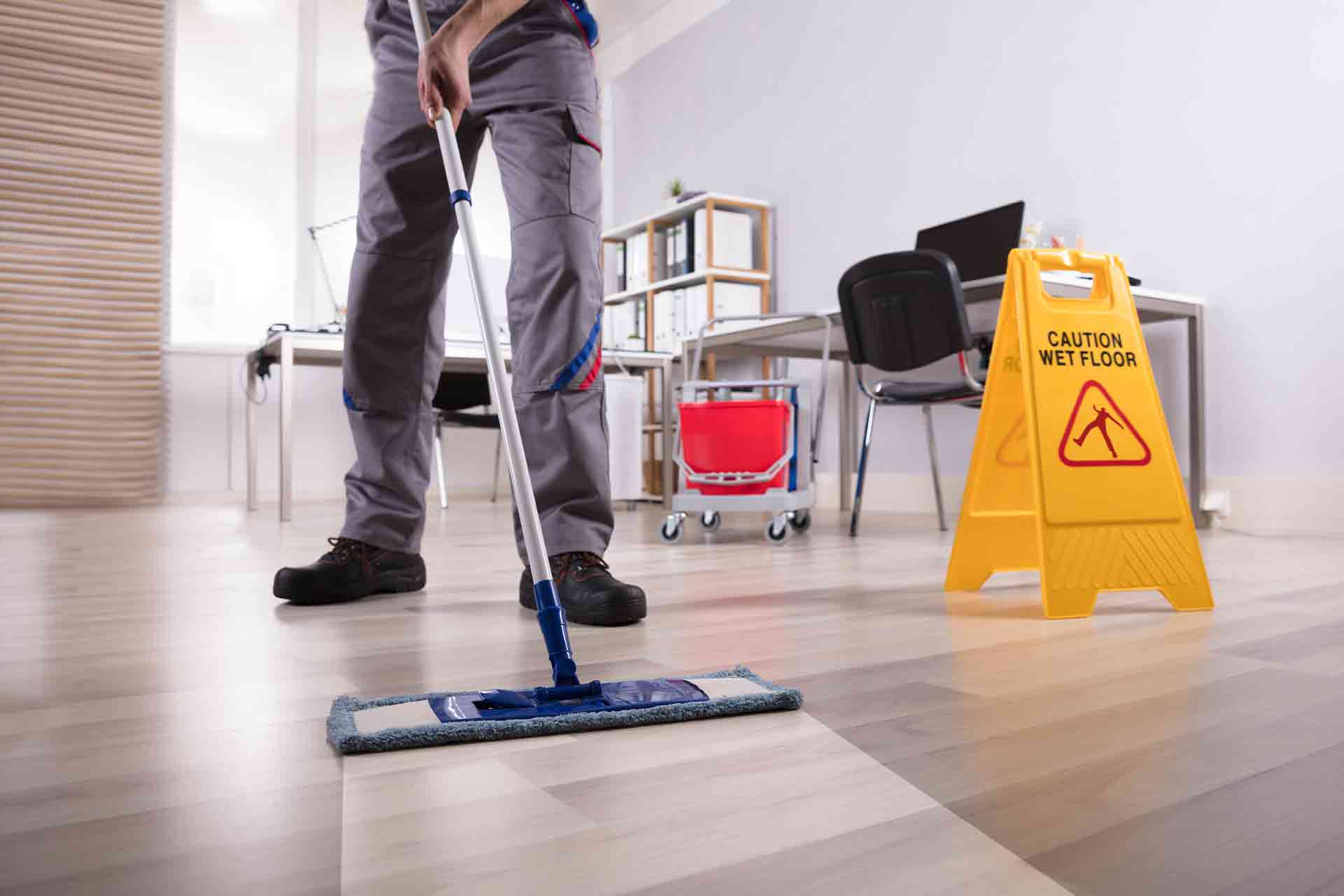 Prevention is better than cure, which is why it's always good to regularly sweep and dust your floor a few times a week. All those crumbs and debris add up and damage your floor.
However, it's worth noting Amtico is hardier than most vinyl floors, so it won't need as much attention as other less robust options.
Dirt and debris
In high-traffic areas or places prone to spillages, mop your floor using whatever mop you have at your disposal. It doesn't need to be microfibre, although they're a great option, it does need to stay damp and not sopping wet.
Deep clean
When it comes to deep cleaning your floors, this is when a specialist Amtico Floorcare Stripper is advised. This will eradicate any nasty build-up of ingrained dirt and restore your floors to their former glory.
Apply it, wait for 10 mins, and then rinse off. Simple.
You might want to follow it up with Amtico Floorcare Dressing to help buff that vinyl back into 'good as new' territory too.
Stain removal
If your Amtico floors fall prey to stains and scuffs, blot any immediate spillages with paper towels first. Afterwards, apply a spillage remover product, leave it on for a few minutes, and remove using a cleaning pad.
You can also use the Amtico Floorcare Stripper to remove stains and prepare the surface for Amtico Dressing, which helps protect new floors.
How to remove scratches from Amtico flooring
If your Amtico flooring is scratched or gouged in any way, you have two options.
The first is to replace the offending section or tile to match the proper grain pattern.
The second is to hire a specialist to repair the affected area.
How to get paint off Amtico flooring
As Amtico is durable and strong, a scraper and gentle touch are all that's necessary to remove paint.
Simply apply water and washing up liquid and rub with a plastic scouring pad. Alternatively, use a vinyl eraser.
Cost to clean Amtico flooring
If you're cleaning your floors yourself, it'll only cost you the tools and products you're using.
If you're hiring a cleaner, you're looking at around £45 for 3 hours of labour.
Read our house cleaning cost guide for more information.
See the tradespeople we've checked and recommend for your job
FAQs
Can you hoover Amtico flooring?
As long as it's deemed safe for Amtico flooring, using a vacuum shouldn't be an issue. Bristle brushes are almost always safe, but it doesn't hurt to check before you accidentally scratch your vinyl.
Can you steam clean Amtico flooring?
We don't recommend using a steam cleaner to clean Amitco flooring due to how steam weakens the bonds between tiles. However, some manufacturers deem their products safe for vinyl floors, so always consult the label before making a decision.
Can you mop Amtico flooring?
Yes, you can mop Amtico flooring, as long as you don't use too much water and you dry it afterwards.
What can I use to clean Amtico flooring?
Most floor-friendly products will work. However, Amtico's manufacturers suggest using their specialised products, which are tailored to offer the best and safest clean for their durable and luxury vinyl.
Can you polish Amtico flooring?
Did you find this article on the best way to clean Amtico flooring helpful? If so, read our blog for more tips, tricks and information.