Here's the best way to clean wooden floors
Everyone thinks they know the best way to clean wooden floors. However, one little know fact is that most wooden floors are finished with polyurethane, which means they're one of the most durable options on the market.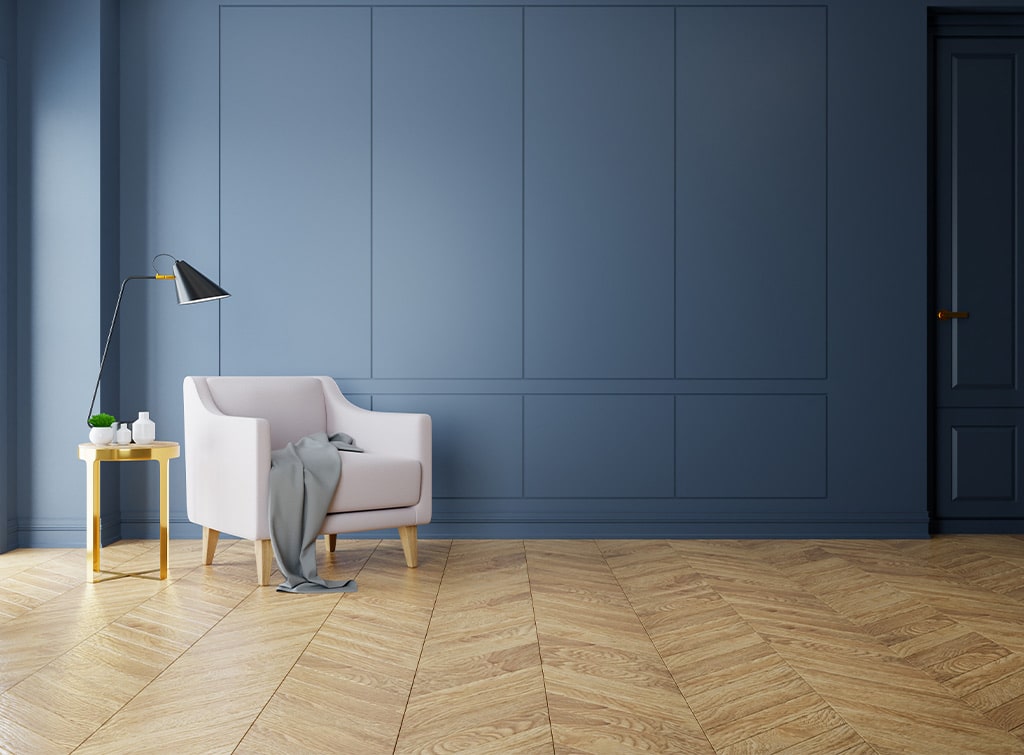 Everyone thinks they know the best way to clean wooden floors. One little know fact is that most wooden floors are finished with polyurethane, which means they're one of the most durable options on the market.
Their upkeep often requires regular maintenance, but like all floors, they're prone to wear and tear and require a little buff and shine every now and then.
Read our guide on Wood floor restoration: How you can restore your wood floors for more information.
And for how to deep clean wooden floors, read on for our expert advice.
Best way to clean hardwood floors
For general upkeep and good practice, sweep and vacuum your hardwood floors a minimum of once a week. This helps avoid a build-up of grime, dust, and grit, all of which scratch the surface of the floor and damage the finish.
If you'd like to use a mop, mop with caution and dry the area immediately with a towel or cloth so the finish isn't warped or water damaged.
Top tips:
Don't use a steam cleaner, which can warp the finish of a hardwood floor.
Don't use a vacuum with a hard head as it can scratch the floor.
Avoid oils or waxes on floors that don't need them. Otherwise, your hardwood floors become a slippery health and safety risk.
See the tradespeople we've checked and recommend for your job
What to use to clean wood floors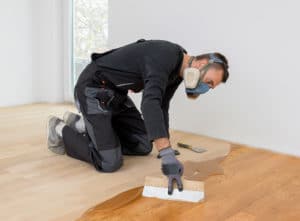 To clean most floors, you'll need the following tools and equipment:
A squeezable floor mop to ensure minimum water retention
A vacuum cleaner with soft head settings
Specialised wood floor cleaners
Soft cleaning cloths for buffing oiled or waxed floors
A deep cleaning product for yearly cleans
Fine grade steel wool buffers for non-oiled or waxed floors
Bicarbonate of soda for a natural and green cleaning solution
However, before you choose your products, you need to know the finish on your wooden floor. Once this is established, you'll be able to pick the right materials and tools.
New wooden floors
New wooden floors are generally easier to look after because they're almost always coated with polyurethane. They might also have a wood stain applied or a type of wood paint that helps protect their surface. This helps make them resistant to stains and damage from leaks or spills.
For these types of floors, using a floor mop and specialised floor spray is safe. However, regular maintenance to prevent issues in the first place is better than fixing them after the fact.
Older wooden floors
For older wooden floors, a top seal created by oil or wax, which is absorbed by the grain until it hardens, is the most common finish.
For these floors, regular oil and/or wax treatments are needed to keep them clean and fresh.
Note the potential risks when it comes to slips and trips and make sure you let your floors dry and harden before walking on them.
These types of floors are harder to maintain and therefore need the most care.
Lacquered or varnished wooden floors
Like oiled or wax wooden floors, lacquered or varnished finishes don't handle moisture or wear and tear as well as their polyurethane alternatives. This means they require the same level of care and attention. Avoid using liquids or harsh chemicals and opt for greener options instead.
Top tip: To establish the kind of wooden floor you have, run your finger along its surface. If a mark appears, this means the floor is sealed with either wax, oil or varnish. If not, it's surface-sealed (most likely with polyurethane).
See the tradespeople we've checked and recommend for your job
How to clean real wood floors
Depending on the level of foot traffic, your floors might not need cleaning as often as you think. Consider sweeping and vacuuming once a week and deep cleaning (or 'wet' cleaning) every two months.
For real wood floors that are surface sealed, use the following steps.
Vacuum the floor with a soft-floor brush attachment to clear it of dust, dirt or pet hair.
Fill a bucket with clean, warm water and either add some gentle wooden floor cleaner or use an everyday floor spray on the floor.
Wet your mop in the bucket and squeeze out the water as much as possible before mopping the area you've sprayed.
Leave to dry or go over the area with a dry cloth or clean tea towel.
For oiled floors, follow the following steps:
Don't use any cleaning agents on oiled floors. Simply damp mop them with plain warm water and leave to dry.
Open a window to speed up this process or blot with a towel.
Buff the floor with a soft cloth to reinvigorate the finish.
How to deep clean old hardwood floors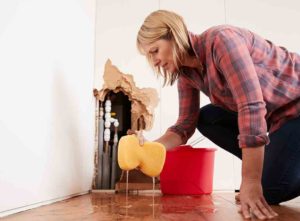 A deep clean is required around twice a year to keep your old hardwood floors looking their best.
There are deep cleaning products on the market specifically designed for hardwood floors. However, natural methods such as bicarbonate of soda, lemon, vinegar and warm water are just as good.
Note: Don't use these products on oiled or waxed floors. Use a specialised cleaner for oiled, lacquered or waxed wood floors.
When you've got the right products, follow these steps:
Fill up a bucket of warm water
Follow the manufacturer's instructions on the specialised product you bought
Use your slightly damp mop to clean the hardwood surface
Don't leave puddles of water as this will warp the wood
Check whether you need to rinse off the product after it's applied
Open a window or turn up the central heating to make the drying process as quick as possible
Buff with a cloth as required
How to remove stains from wood floors
The best way to remove stains or scuffs from wood floors is to buff them out using regular household items like a sock or a clean and fuzzy tennis ball.
For more stubborn stains, apply some baking soda to a damp cloth and rub it over the scuff or stain until it disappears.
Wipe with a damp towel to remove the residue and buff with a dry cloth to dry.
How to clean engineered wood floors
Avoid wet cleaning engineered wood floors and stick to dry methods, such as regular vacuuming and brushing. Use a well-rung out mop or cloth every two months or as required on more stubborn stains.
To help it shine, use a 'spray and buff' method, which requires you to spray on a plain wood floor cleaner, leave it to sit, and then 'buff' it with a lambswool cloth until it sparkles.
Avoid cleaners with oil or wax as these don't work well on engineered wood floors.
Cost to clean wooden floors
The cost for a professional to clean your floors will depend on the size of the surface area, the type of cleaning required, and the level of dirt or stains.
However, most cleaners will charge £45+ for a 3-hour visit.
Did you find this guide helpful? If so, read our blog for more expert advice, how-tos and cost guides.