Wood floor restoration – How you can restore your wood floors
Our guide on how to restore wood floors has everything you need to know about reinvigorating your rooms with minimal effort.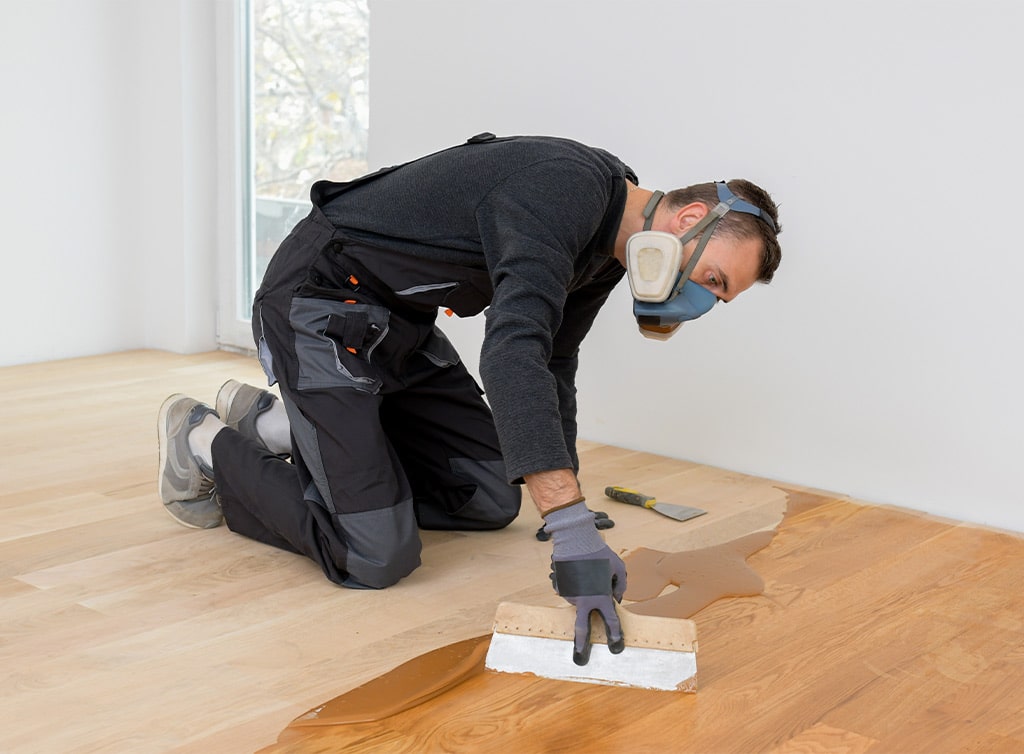 If you've moved into a new property or recently decided you hate carpets, then you might be wondering how to restore wood floors.
Refreshing the wood beneath your carpet or repairing old and damaged floors is a great way to spruce up your space and give your home an instant lift. Some floors only require a quick clean and polish, while others need sanding down, buffing, and coating with a wood stain protector.
Whatever state your floors are in, this guide is going to teach you how to restore your wooden floors so they last for years.
How to restore wood floors
What to check before you get started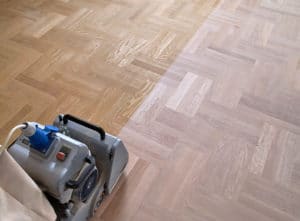 One of the first things you need to check before you restore your wood floor is the thickness of the planks.
To finish them to a high standard, they need to be at least 2mm deep.
If you're hoping to repair cracks, scratches, or dents, the wood needs to be thick enough to sand down to a level that removes the offending marks while remaining sturdy enough to bear a load.
Read our guide: Can a scratched wood floor be easily fixed? for more information.
What's needed to resurface hardwood flooring?
Once you've determined the thickness of your wood floors, it's time to consider the method you need to use. If the surface issues on your floor are minor, then sanding and re-varnishing them is all you'll need to do.
However, if the dents are deeper or there are cracks and other more severe issues, your floors will need to be resurfaced using professional tools. This is to make sure they're levelled, load-bearing, and fit for purpose.
In these cases, we recommend hiring a professional flooring expert to assess the issue and propose a solution.
Sadly, some floors are too damaged to restore and will need to be replaced altogether. However, don't give up until you've spoken to a professional who can provide further guidance and offer advice. This isn't a DIY kind of task, and attempting to repair or replace your floors can cost you more in the long run.
Note: With any wood floor resurfacing project, your skirting boards will either need replacing or repainting when the floor is levelled or restored. No matter how skilled a professional is, skirting boards are an inevitable casualty when restoring floors.
Before your start restoring your solid wood floors
Before you begin your project, work out how easy it is to stay off the floors being restored. Most restoration projects take a few days to sand, stain, and varnish, so securing alternative accommodation might be a good idea until the project is complete.
See the tradespeople we've checked and recommend for your job
How to restore old wooden floorboards
Over time, general wear and tear takes its toll on any floor. For higher traffic areas, this happens quicker than in less trodden areas. Regardless of the reasons, refinishing your wooden floors is cheaper than replacing them.
If you'd like to go down the DIY route, then follow these steps for how to revive wood floors:
Move all your furniture to another room
Thoroughly clean your floors using a vacuum and mop
Hire or buy a floor sander and make yourself familiar with how to use it
Fit 'heavy grit' sandpaper into the sander and sand in the direction of the grain
Repeat using 'light grit' sandpaper
Vacuum the floors to remove all the dust
Repeat where necessary (e.g. if there are still scratches)
Test the stain you've chosen on a small sample area to make sure you're happy with it
If you're happy with the result, stain the entire floor and leave it to dry
Use a polyurethane finish to seal the floors and leave it to dry
Apply another layer of finish and leave it to dry again (this adds an extra layer of protection and shine)
Enjoy your floors!
How to restore hardwood floors without sanding
If you're wondering how to refurbish wood floors without sanding, the screen and recoat method is a popular alternative.
It's worth noting that this method is best used on floors that only need a quick buff and polish.
For wooden floors with heavy damage or more severe wear and tear, a restoration professional might be a better option.
What is the screen and recoat method?
The screen and recoat technique involves scuffing up the finish with a floor buffer and then applying a coat of finish to give your floors a refresh.
Screening is less messy than sanding and is only required so the coat of polyurethane adheres to the wood properly. It also takes less time (usually a day), making it a good alternative if you're looking to save some time.
All you need to do is buy or hire a buffer, which has a mesh cover embedded with abrasive particles to help rough up your floors. Run it over your floors and then finish with the polyurethane.
Note: Screening doesn't resolve discolouration and doesn't work on wax floors.
Cost to restore wood floors
If you'd like to hire a professional to help restore your floors, most jobs will cost an average of £25 per m2 + £150 for labour per project. This varies depending on the level of damage and types of materials used. For more comprehensive information, read our wood floor restoration cost guide.
Did you find this 'how to restore wood floors for a professional finish' guide helpful? If so, don't forget to check out our blog for more expert advice, how-tos, and restoration inspiration.