Why is my boiler making noise?
No one wants to be without the convenience of hot water or heating, so let's go through what boiler noises are normal and when it's time to seek the advice of a professional.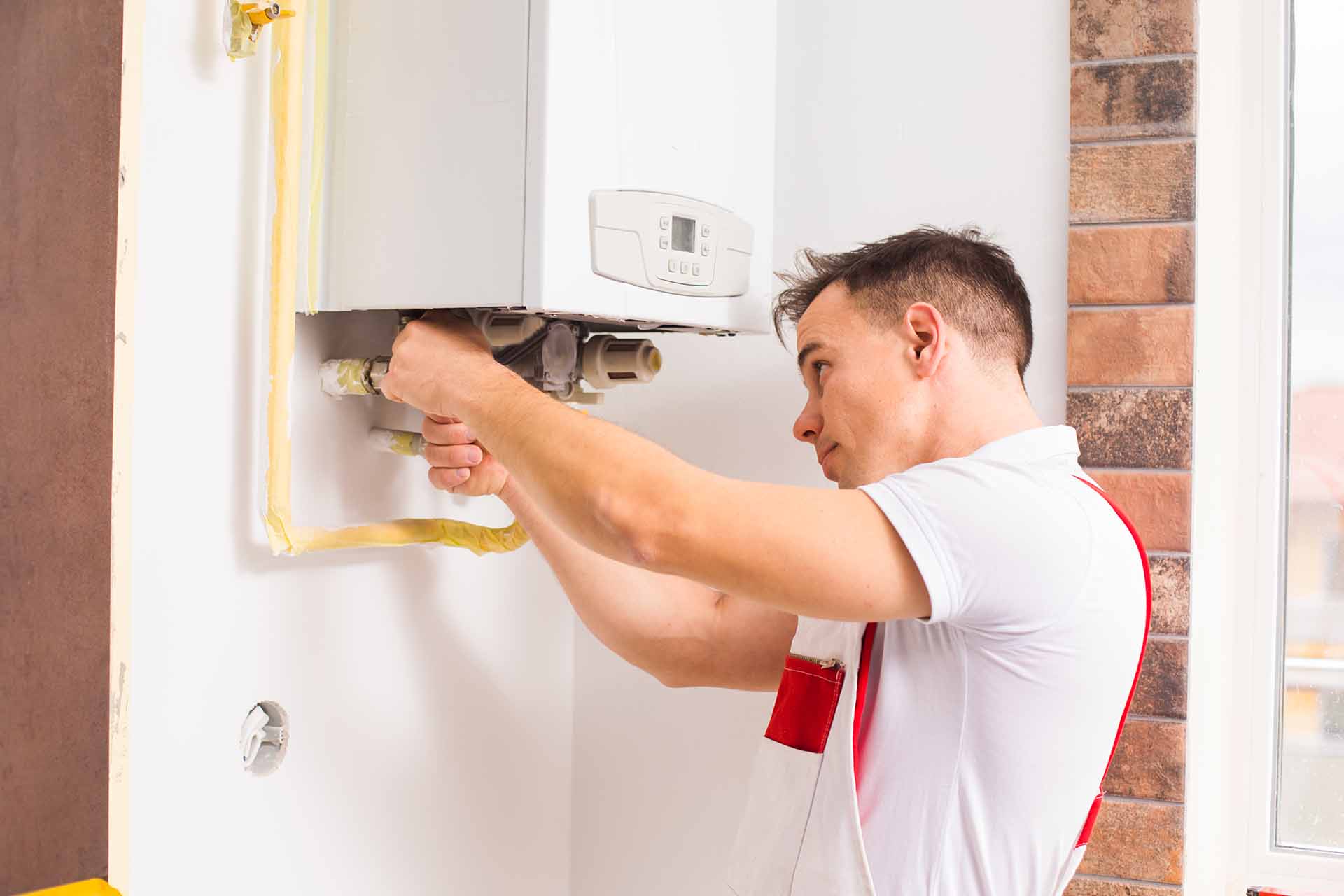 "Help, my boiler is making noise!" We've got you covered – let's see what the issue is.
As an essential part of your home, it can be worrying when something you rely on, like your boiler, starts making noises.
Is it normal for boilers to make noises?
To ease your mind, yes. As boilers contain water, moving parts, and pipework which expand and contracts as parts heat and cool, it's perfectly normal for them to make some noise.
To keep your boiler in the best health it is always advisable to get it serviced annually.
What noises are normal?
When your heating is on, it's totally normal to hear a quiet whirring noise from your boiler. This sound is harmless and is the noise that the pump makes. This pump is responsible for circulating water around the boiler system, as well as pumping the heated water to your radiators.
Reasons your boiler might be making noises when the heating or hot water is on
There are some common boiler faults that could be causing your boiler to make noise including:
Humming noises/Vibrations
If your boiler is making a humming noise or vibrations when the heating is on, it could be due to a build-up of sludge or limescale. This can often happen in older homes, or if you live in an area with hard water.
Ask your heating engineer to add a central heating inhibitor, a scale reducer (in hard water areas), or a boiler filter to help prevent issues like this.
Whistling or gurgling noises
These types of noises often indicate that there is an airlock in the system and this is easy to troubleshoot as we'll cover below.
Rumbling noises
Loud rumbling noises from your boiler suggest that your boiler could be over pressurised.
If you can hear rattling noises from your boiler, the chances are that either a component has seized or your boiler is experiencing low pressure or a low flow rate from the mains supply.
DIY checks for fixing boiler noises
One of the first things to check when your boiler is making noises is your boiler pressure gauge. You can usually see this if you take a look at the underside of your boiler. Normal pressure is between 1 to 1.5 bar. If your gauge is reading lower than this you can easily re-pressurise your boiler yourself. To do this take a look at your boiler manual for instructions.
You can also check for faults or errors by checking your boiler display for any error codes. Again, check your boiler manual for a list of error codes to see what they mean and follow any troubleshooting advice.
Next, you can do a simple inspection for leaks. Look closely around your boiler and its pipework to see if you can see any damp patches or drips from the pipework. If you do spot something it's always best to call a professional tradesperson for advice.
Another check you can do yourself is to bleed your radiators to remove air from the system.
For ongoing tips on caring for your boiler and keeping it in excellent condition take a look at our Boiler care and maintenance tips.
What boiler noises need investigating by a professional?
Persistent humming
Vibrations
Persistent whistling or banging
Droning
Persistent humming could be a sign the fan or fan bearings have seized and this is definitely a job for a professional.
Vibrations often indicate that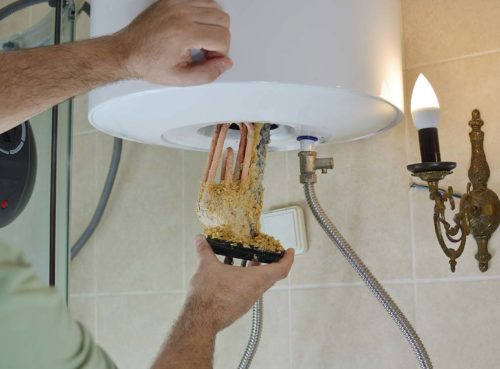 there is a sludge build-up and this can cause your boiler to overheat. If you're experiencing vibrating noises from your boiler then try our DIY check and then find a local boiler expert for further advice.
Persistent whistling and or banging is sometimes called 'kettling' as the boiler noise can sound like an old-fashioned kettle boiling. If you think that kettling might be the problem then it is time to call in a boiler expert. It's likely that a heating engineer will need to do a hot or power flush of your boiler and heating system.
A droning noise from your boiler could be a pump failure. If this is the case the pump might be able to be repaired or replaced and this is definitely a job for a professional tradesperson.
As we've covered, there are many reasons your boiler is making noises. By following our DIY checks you can hopefully solve the problem, but if you're ever in doubt then it's always best to seek professional advice.
See the tradespeople we've checked and recommend for your job
FAQ's
Is a noisy boiler dangerous?
As we've covered above, a noisy boiler doesn't necessarily mean anything is dangerously wrong. Of course, it is always advisable to take action to troubleshoot. If you're in any doubt then always seek professional advice.
Why is my boiler making a loud vibrating noise?
A boiler making a loud vibrating noise usually indicates that there is a sludge buildup in your system. It is best to speak to a professional boiler engineer.
How do you fix a noisy boiler?
As you can see above, there are many reasons why your boiler could be making noises. Go through our DIY checklist and if you still have a noisy boiler, seek professional advice.
Can a boiler explode?
Boilers are built to cope with a certain amount of overpressurisation to avoid explosions, but it cannot ever be completely ruled out. If you have any doubts about the safety of your boiler then you should speak to a professional tradesperson urgently.