Buying freehold: What you need to know
Want to move house or purchase your leasehold property? Our buying freehold guide is packed with helpful information about buying flats, houses and more.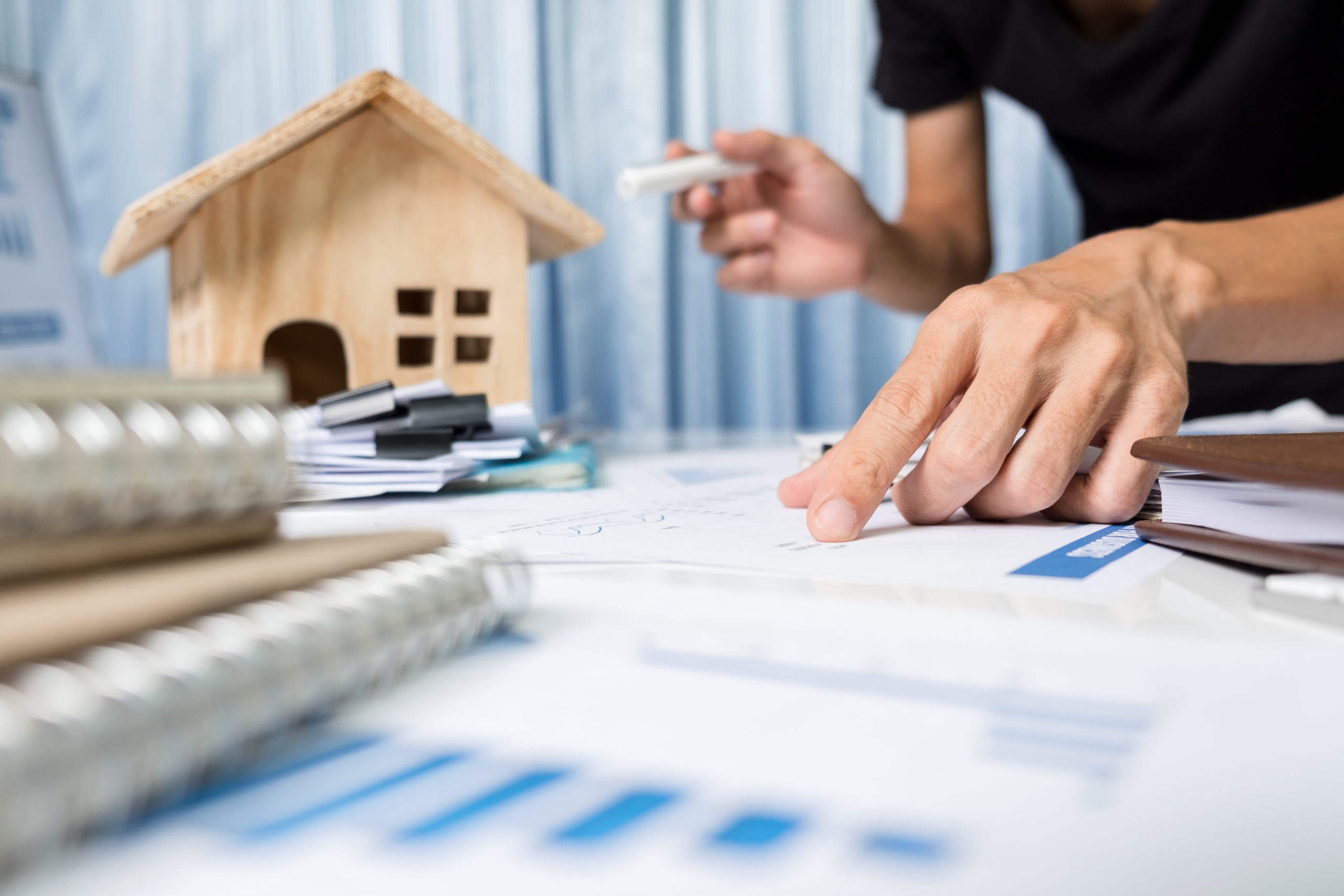 What is a freehold?
Unlike leasehold homes, buying freehold means you will outright own your home as well as its land (please see our leasehold vs freehold guide for more information). There are no ground rent or service charges to pay and no landlords to work with.
In this guide, we will be delving into the world of buying freehold properties, including more about freehold flats and houses, buying the freehold from leasehold, and buying a share of a freehold.
Buying a share of freehold
Is it worth buying freehold? A great option for anyone owning a leasehold flat or maisonette is buying a share of the freehold. Generally, flats are owned on a leasehold basis, meaning the landlord or freeholder owns the building itself.
It is possible for the various flat owners to group together and buy shares of the freehold to the building. This means they would then take on the responsibility of maintenance and upkeep for the building and the land it stands on. It's well worth exploring this option if you can get the cooperation of your neighbours.
See the tradespeople we've checked and recommend for your job
Buying the freehold of a house
You may be surprised to learn that not all houses are sold on a freehold basis. If you are unsure if your house is leasehold or freehold speak to your mortgage provider or check on the Land Registry.
What does freehold mean when buying a house? Once you can afford it, buying the freehold of a house is a great idea and means you'll own the house as well as its land. As such, you will be able to renovate and make changes to your home without needing permission from your landlord (although, be sure to get the necessary building regulations and planning permissions approval).
To buy the freehouse of a house, speak with your landlord and see what options are available. You may also need to seek legal advice.
Buying the freehold of a flat
Buying the freehold of a flat can be a complex, expensive process that requires the flat owners to work together and communicate effectively. The good news is that without a landlord, it may be easier to make changes to the building without going through long-winded authorisation processes.
However, it does mean taking on the responsibility of keeping the entire building in good condition. Unless you plan to hire a management company to take over the day-to-day upkeep, you will need to ensure your home and the building is properly maintained.
See the tradespeople we've checked and recommend for your job
Buying freehold from leasehold
Choosing to purchase the freehold on your flat can be a long-winded and expensive process so you will need to be absolutely sure before you begin. Ensure enough of your neighbours are happy to proceed, then follow the below steps:
Ensure you are eligible to buy the freehold by checking the various legal criteria.
Come to an agreement with other flat owners.
Look into the financial side of buying the freehold, remember it can be very costly. You will also need to budget for solicitors' fees, surveyors' fees and legal fees. You will likely need to take out a mortgage.
Hire a solicitor to advise you of the legal ramifications of buying a freehold from a leasehold. They can also put together a participation agreement between you and the other flat owners.
Start a company to manage the freehold.
Follow any legal pathways. This includes issuing a tenants' notice to your landlord.
Come to a legal and financial agreement with the landlord.

Buying freehold from council
It is possible to buy your flat from the council, and actually, the process is very similar to buying from a landlord.
However, buying a freehold from the council is unusual. Generally, you would be purchasing on a leasehold basis, meaning you would own the flat but only for the duration of the lease (often 125 years). You would also need to pay ground rent and service charges.
Buying a freehold pub
If owning a pub is a lifelong dream of yours then buying a freehold pub is a brilliant idea. You should always be prepared for the responsibilities and stresses that come with running a pub before buying. Plus, consider the following before making any decisions:
Do you have any experience working in a pub? You will need to offer excellent customer service, be prepared to deal with any issues that crop up, plus be very organised when it comes to stocking and financing your pub.
Is it the right time to buy a pub? It can be a competitive market and you will need to have enough saved up to cover your expenses.
Is buying a freehold pub your best option? You should consider buying on a leasehold or tenancy basis before making up your mind.
Be prepared to apply for and buy any necessary licences or other legal permissions.
Planning to move house?
If you are considering moving house or buying a freehold property, a great source of information and guidance is our cost of moving house guide. Here you will find prices, considerations and lots more helpful tips.