Choosing and installing a tile backer board
For impressive results when tiling, consider using tile backer boards. We help you choose the right option for your home with benefits and usage tips.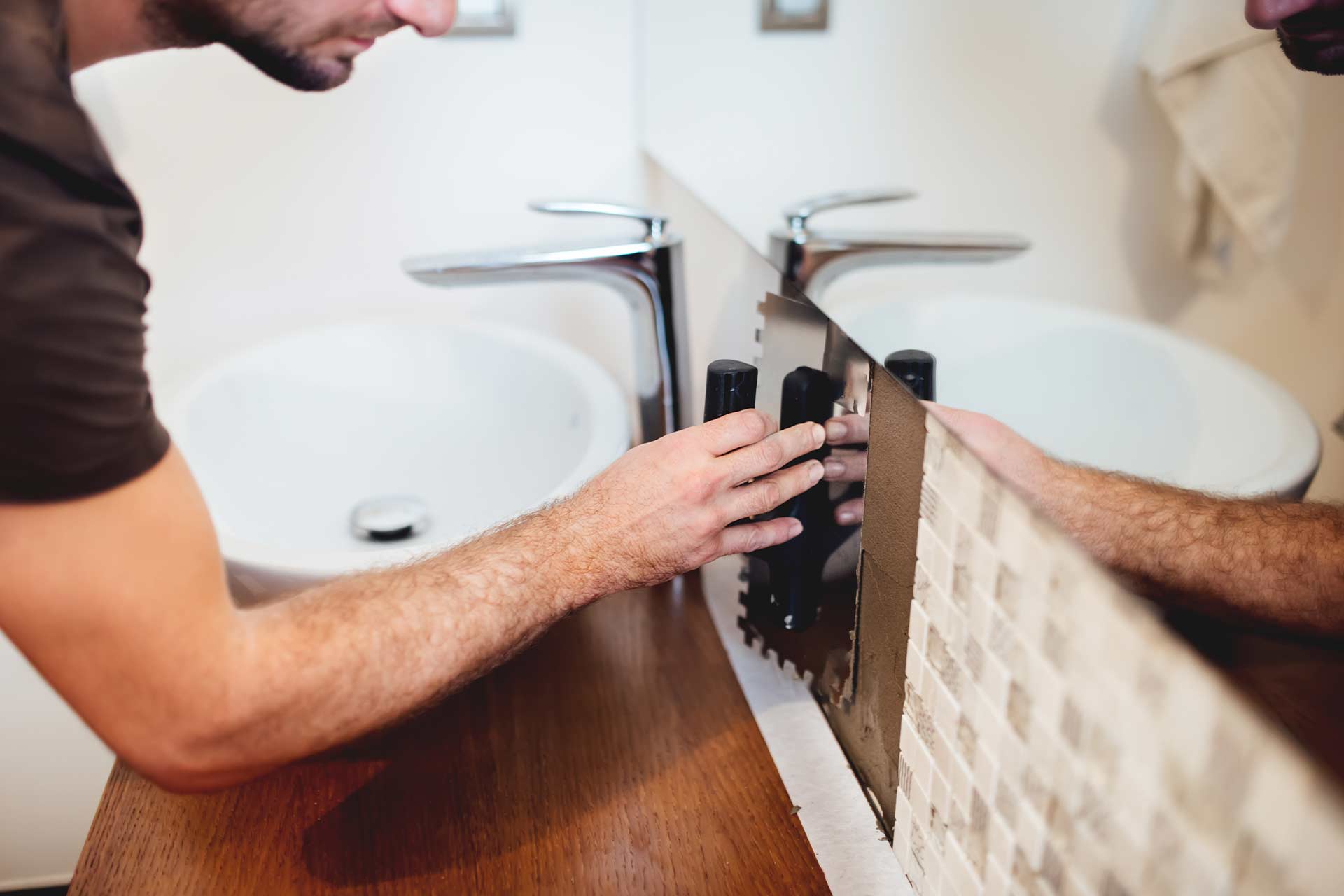 Waterproof, easy to clean and visually appealing, we use tiles to protect a range of different surfaces. Primarily used in bathrooms and kitchens, tiles can be used on walls, flooring or to decorate splashbacks and walk in showers. In all these cases, it's vital surfaces are level and this is where tile backer boards come in.
Creating an even, smooth surface for tiling, these boards can be made of many different materials, each with its own benefits. Whether you're just starting a tiling project and are unsure about which type of tile backer board to pick or are just looking for tips, this article is designed to guide you through the decision-making process.
How to choose the right tile backer board
As we previously mentioned, tile backer boards come in a range of different materials so it's important to know how to choose the right board for your project.
To do so, you'll need to compare the different materials based on the location where you'll be using the tile backer board, how it will be used and what type of tiles you plan to use. For example, in bathrooms, you'll want to use a waterproof board.
What is the best tile backer board?
Now we know there is a range of different boards that can be used to support your tiles, you may be wondering what the best tile backer board is. Of course, this will depend on a range of factors, but we have summarised the main types of board below:
Fibre cement board: One of the best backer boards for tile floors, this type of tile backer board is made of a combination of sand, cellulose fibres and cement.
Cement board: Perfect for any projects that involve ceramic or porcelain tiles, cement backer board is waterproof and often found in showers and wet rooms. In many instances, cement boards are the best backer board for shower tiles.
Glass reinforced cement board: Lightweight and water resistant, glass reinforced cement board is made up of gypsum, silicone and reinforced with fiberglass mats.
Polystyrene insulation board: Technically not a backer board, polystyrene insulation board is excellent at repelling water and conducting heat. This is why this type of board is frequently used in combination with underfloor heating and in wet rooms.
Installing tile backer board on walls
Tile backer boards are often used to create flawless, beautiful, tiled walls throughout many homes. There are in fact, three different ways of installing tile backer board on walls so choosing the best option will depend on your skill level and the tools you prefer to use. When installing tile backer board for walls you can either use:
Tile adhesive to stick the backer board in place
Screws to attach the backer board to the current wall
Drywall fixing to secure your backer board
See the tradespeople we've checked and recommend for your job
Should I use cement board for tiling or aqua boards for tiling?
Generally, there's no way of deciding on the best type of tile backer board without considering where and how it'll be used. Cement board and aqua boards are different in that cement boards are just waterproof and aqua boards are both waterproof and water resistant.
If you're unsure whether you should use cement board for tiling or aqua board for tiling, consider how much water your tiles will come into contact with. While cement board won't degrade from being underwater it doesn't repel water like aqua board does. For example, cement board works well as a kitchen tile backing board, but aqua board works better for showers and wet rooms.
Need help with your next tiling project?
Our members are ready to assist with your next home improvement, no matter how big or small. They're all fully vetted and well qualified to take on your tiling job. In fact, using our handy search engine, you can discover a range of local professionals perfect for your project.
Plus, each Checkatrade member has their own profile page with examples of past work to help you choose the ideal expert for your job.
How much does professional tiling cost?
Beginning any new home improvement is an exciting process but it's important to carefully plan your budget before getting started. The best way to do this is by exploring our tiling cost guide to find average prices and the factors that affect them. For instance, the average hourly cost of tiling is £35.
What's more, if you're looking to improve your bathroom and aren't sure where to start, our bathroom ideas guide is a fantastic resource, full of inspiration and tips.