Composite door vs uPVC: Which should you choose?
The doors to your home are what keep you and your belongings safe and secure, and keep any weather out. When it comes to doors, should you go for uPVC or composite? Let's find out.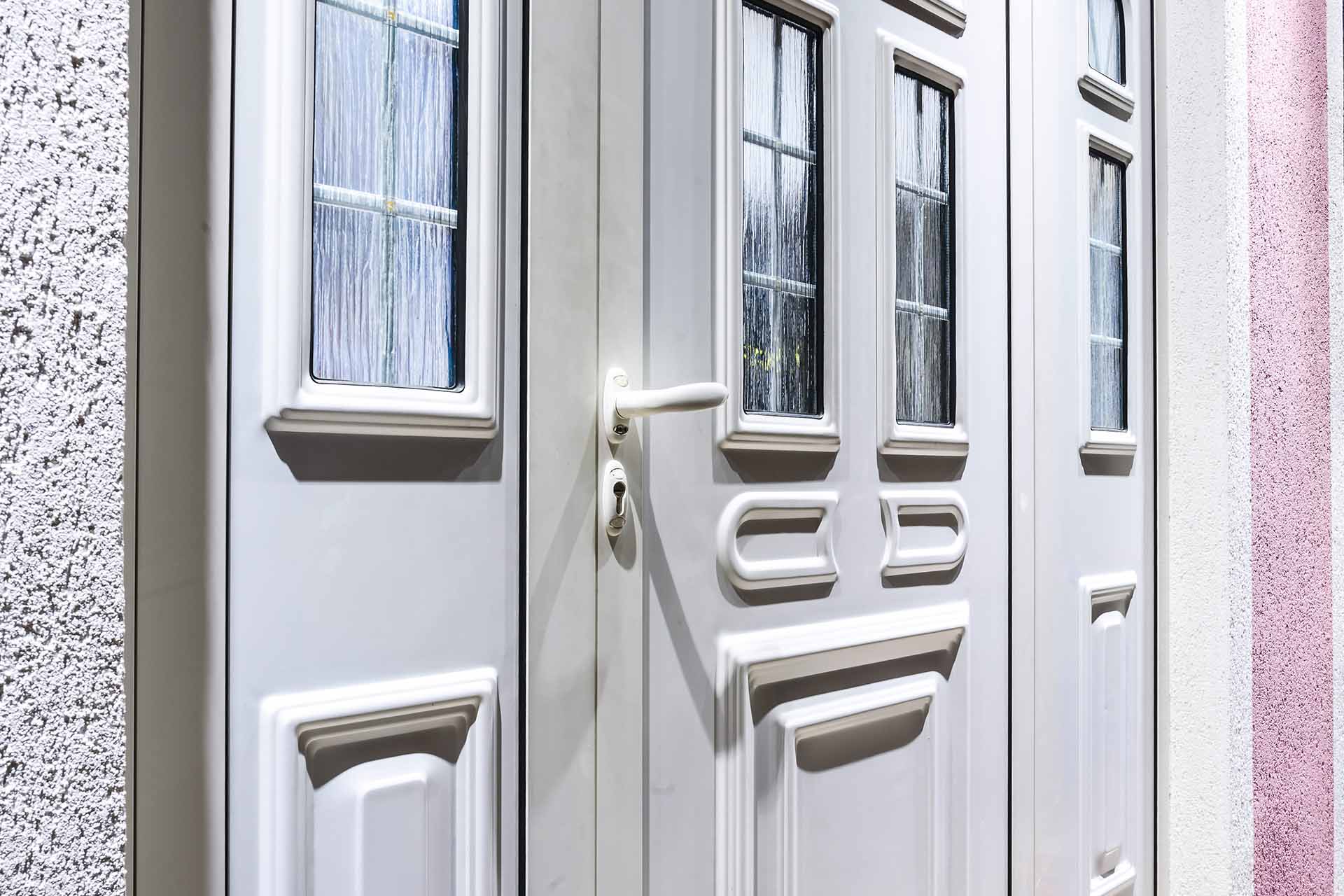 The doors to your home are what keep you and your belongings safe and secure and keep any weather out. When it comes to choosing a front or back door for your home, which is best – a composite door or uPVC door?
Composite door vs uPVC – what is the difference?
Although still popular and relatively modern-looking, uPVC (un-plasticised Poly Vinyl Chloride) doors that became popular in the 1980s have a newer, more advanced sibling – the composite door that arrived in the late 1990s.
The difference between composite and uPVC doors is the material that the doors are made from. A uPVC door is made from an insulated frame sealed in plastic, compared to a composite door that is made from a combination of materials that are combined under high pressure. This process creates an extremely durable door but due to the materials and manufacturing process, does mean it is more expensive.
Pros and cons of a composite door vs uPVC
Pros of uPVC doors
More economical on price
Option for a variety of finishes including decorative glass elements
Easy to clean
Contain toughened glass
Weatherproof
Cons of uPVC doors
Flimsy styrofoam core
Colour fades over time
All tend to look the same
Apart from being first on the market some 15 years prior to composite doors, one of the main reasons that people choose a uPVC door is due to their economic price tag. As well as this, in comparison to wooden doors, uPVC doors are considered far more luxurious and secure, as well as being easier to clean and maintain.
Because of this, uPVC doors are pretty common. If you looked down a street, you are very likely to see similar white uPVC doors at the front of people's homes. You can, however, add a touch of individuality with some decorative glass panels at an extra cost.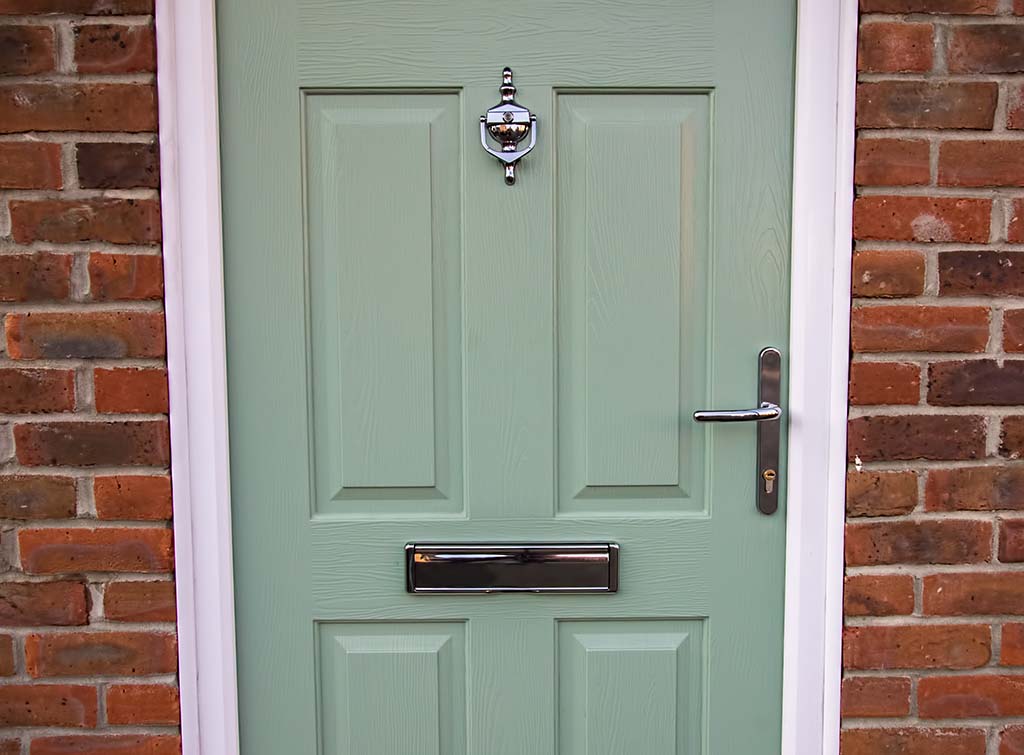 Pros and cons of a composite door
Pros of a composite door
Attractive, and even bespoke designs
Very durable
More security options
Weather resistance gaskets and seals
More energy efficient.
2 x thicker than uPVC
Cons of a composite door
More expensive initial outlay
Creaking and cracking noises in the direct sun
Composite doors offer almost limitless options for colours to match your individual taste and style. They are also very durable with a lifespan of 35+ years and require little to no maintenance, just the occasional wipe over and oiling of the hinges.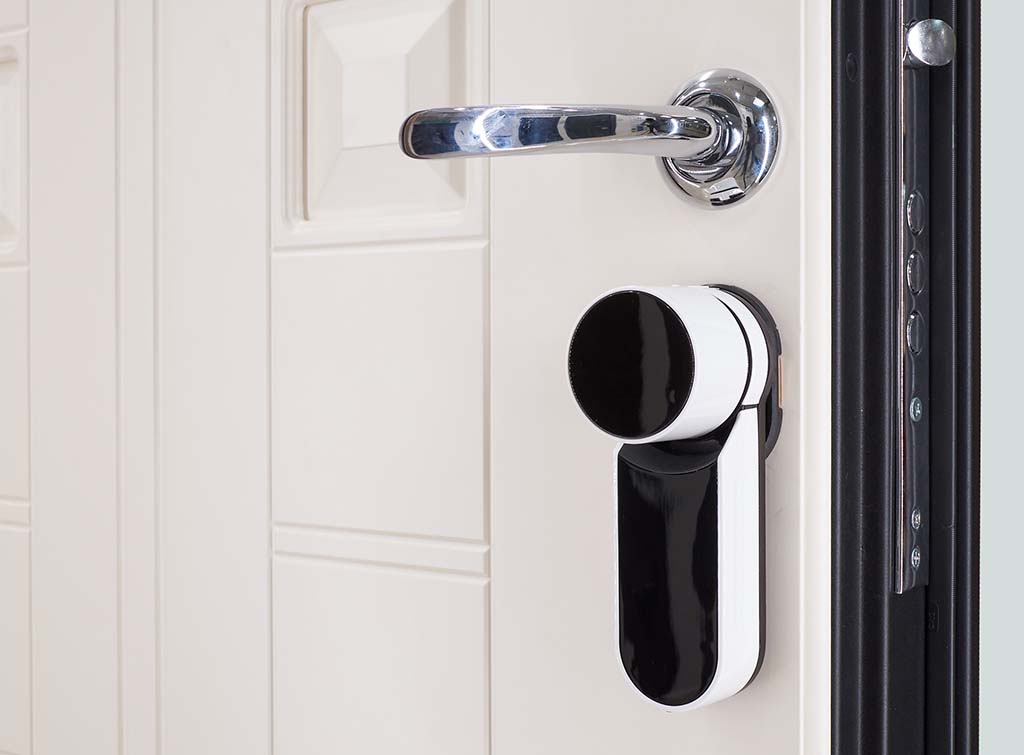 When thinking about door security, uPVC doors do have multi-point locking systems but composite doors are seen as superior as they are much less prone to damage as they are twice as thick as uPVC.
For added security, many people also add Wi-Fi-enabled smart door locks to their composite door, which isn't an option for all uPVC doors.
As many people are much more environmentally conscious now, composite doors come out on top. They are much more energy-efficient than uPVC doors, with most composite doors having an A or A+ energy rating, so a composite door could save you more money on your heating bill.
On the downside – a small inconvenience with composite doors is that they are prone to making creaking or cracking noises if they are exposed to long periods of direct sunlight. This is due to all the layers of different materials expanding in the heat.
On weighing up the pros and cons of a composite door, they do come out really well in comparison to uPVC doors, but these perks come at a cost, making a composite door considerably more expensive.
See the tradespeople we've checked and recommend for your job
Composite door vs uPVC – which door is best?
At the end of the day, when it comes to making a choice between composite doors vs uPVC, it's really a personal choice and what fits in your budget. For more in-depth information on pricing, read our door installation cost guide. Both uPVC and composite doors offer great protection from the elements, as well as enhanced security options. If you're contemplating a new door, take a look at our door replacement planning guide.
FAQs
Are composite doors better than uPVC?
As we've outlined above, it really is a personal choice. Before making a decision, think about how important design choices are, as well as durability and longevity, as these are the two factors that really set the two door types apart.
Are composite doors more expensive than uPVC?
Yes. As composite doors are made from more expensive materials and the manufacturing process is more complex, it is understandable that composite doors are more expensive than uPVC.