Front door replacement: tips for replacing your front door
Whether for energy, security, style or simply to give the exterior of your home a boost in visual appeal, replacing your front door is a fairly straightforward task that can do wonders in adding value to your property. It's also an effective way to help keep your energy costs to a minimum.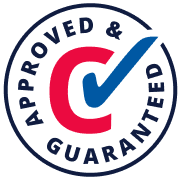 The Checkatrade guarantee
When you book a job with Checkatrade, our guarantee covers you for up to 12 months. You can claim up to £1,000. Exclusions and T&Cs apply.
Before you begin ripping your old front door off the hinges, it's a good idea to get a plan in place and make some decisions about styles and materials. To keep things simple, we've put together a practical guide to door replacement full of tips and tricks to help you plan your project.
Reasons for front door replacement
Your front door is the first thing people see when they look at your property: it instantly draws attention and plays a big part in the first impression your home gives off to guests, neighbours and passers-by.
However, front door replacement does more than enhance the curb appeal of your property. Other reasons to replace your front door include:
Energy efficiency
Over time, daily use can wear down your door, meaning it probably isn't keeping the heat in as well as it once did. To keep the heat in and the costs down, a front door replacement may be in order. A strong insulated front door will act as a seal to stop the heat from inside your home from escaping and keep the outdoor weather where it belongs.
Wear and tear
Exposure to the elements can take its toll on a front door and a damaged, worn-down door does nothing for the curb appeal of your property. Replacing a front door can be the pick-me-up your property needs to make your home look better, and it can also be essential in preventing further damage to your home.
Security
A broken door is a burglar's dream. If you spot rust, cracks, dents or holes on the door itself or the surrounding frame, a replacement will be necessary to protect your property from unwanted intruders.
Aesthetics
Many people choose to replace their front door to enhance the aesthetic appearance of their home. To achieve a certain look, you'll need to choose the right material for your new front door.
As a general guide, uPVC and aluminium doors are best for modern homes. Timber and composite doors tend to be more popular for period properties.
Aluminium doors are the most customisable and are available in a wide selection of colours, sizes, and configurations.
Timber doors also offer a great range of bespoke options. They can be custom designed to match your home and finished in any colour paint or protective varnish to bring out the natural beauty of the wood grain.

Does my front door need replacing or repairing?
When maintained properly, a front door can last for decades. Depending on the condition of your front door, you might only need to repair a certain element as opposed to replacing the entire thing. As you would expect, the costs for repair are lower than replacement.
There comes a time, however, when replacing your door makes more sense than repairing it.
In many cases, a full replacement will be in order to ensure maximum efficiency and improved security. If you notice any issues, it's best to address these quickly to determine the type of service you will need. This could include:
Rusty hinges
Rust accumulates on door hinges when moisture is allowed to build up on the metal – it's a perfectly natural occurrence, but one that can cause your doors to creak and function less smoothly. The good news? Rust can be removed to help your door open without difficulty. If the rust is too far advanced, you can simply fix new hinges onto an old door.
Top tip: While you're here, we do recommend inspecting the condition of the door itself. If the rust has worn down the hinges, has water damage impacted anything else? It's best to know before you buy the hinges whether there are further issues that need addressing. 
Split panel
Old wooden doors are prone to panels splitting due to a build-up of wax, varnish or dirt that prevents them from expanding and contracting. Cracks and breaks in wooden front doors are to be expected but can be repaired within a reasonable time frame.
Again, this will depend on the extent of the damage – if various panels have split over time and your budget allows, a full front door replacement will provide the peace of mind that your door is robust and resilient.
Rotten wood
A door is only as strong as the frame it sits in. If a wooden doorframe has suffered from ongoing exposure to water, the material will begin to warp and eventually rot the worse it gets.
When rot is caught early enough, you can usually get away with repairing the affected area on the door or frame. If left untreated for too long, rotted wood will threaten the integrity of the door – in which case, door replacement will be unavoidable.
Loose frame
Repeated usage over decades will inevitably cause a door to come loose from its hinges, especially if the door is made from heavy materials. When the door does not align properly, it can cause issues in the functionality of the door and compromise the security of your property.
If you have found that the hinge screws just turn in the hole but don't grip when you try to tighten them, it's best to call a professional to assess the situation and advise on the best option for replacing or repairing your door.
See the tradespeople we've checked and recommend for your job
Choosing a new front door
As well as making a good impression and matching the aesthetic of your property, the entrance and exit to your home should be carefully chosen to protect you from the elements, reduce your energy bills and keep your family safe.
Size, material and durability are all vital aspects to consider ahead of the project. You will also naturally be considering the costs of all options.
Here are the key elements to bear in mind and guide you in your choices when replacing a front door:
Size of the door
The last thing you want is a loose-fitting door or one that won't even fit into the frame. When measuring your door, be careful to consider and record:
The height and width of your door
The jamb width (the measurement from the bottom of the interior trim to the bottom of the exterior trim)
The exterior opening width (the opening from the exterior side of the door)
Rough opening width (the opening of the interior side of the door)
Top tip: We recommend measuring the width of the door at three different points – the bottom, the middle and the top, and taking the shortest number when purchasing a new door to ensure a neat fit.

Type of front door
The type of door you choose will depend on a number of factors. The style and age of your property, your budget and how secure you need it to be will ultimately influence your choice. These are the most commonly used materials in front door replacement:
Best material for a front door
The biggest decision when replacing your front door is which material is best for you. The most popular front door materials are:
uPVC
Aluminium
Timber
Composite
Each material comes with its own distinct advantages. Some important material considerations include:
uPVC
Unplasticised polyvinyl chloride is a safe plastic material that is highly popular with homeowners as it's affordable, water-resistant and reliable. Though the cheapest option, they are generally more secure than conventional wooden doors as they can't split. It's worth noting that uPVC doors don't tend to look the best on older, more traditional properties. Pros include:
Cost-effective
Low maintenance
Double or triple glazed
Wide colour choice
Aluminium
Aluminium front doors are a popular choice with modern installations. Aluminium is an inherently strong material. Using only slimline frames, large expanses of glass can be easily supported. Aluminium also provides excellent levels of customisation. It can be formed into almost any shape and size required and can be powder coat finished in your choice of hundreds of different colours. Pros include:
Inherently strong and durable
Low maintenance
Modern slimline appearance
100% recyclable
Timber
A hardwood door is built from multiple types of wood. This style is popular amongst homeowners seeking an authentic front door. Unlike uPVC, wooden doors can be painted and are more flexible when it comes to resizing. If the door is too big, it can be planed down to fit and if too small, you can use packers to fill out the frame. Pros include:
Classic aesthetic
Bespoke made
Fully sustainable
Durable and secure
Composite
Composite combines a number of materials to tackle the issues commonly faced with other doors made from timber or uPVC. Typically made from a mix of wood, PVC, insulating foam and reinforced plastic, a composite door has a higher thermal resistance and tends to be more durable and secure. The price tag does reflect this as composite doors are often the most expensive option – nevertheless, it's the most long-lasting too. Pros include:
Realistic woodgrain effect finish
High-security standards
Excellent thermal performance
Contemporary and traditional designs
Door material comparison
| Material | Cost | Maintenance | Appearance | Thermal performance | Security | Durability |
| --- | --- | --- | --- | --- | --- | --- |
| uPVC | £ | Low | Modern | Medium - hgih | Medium | 30-40 years |
| Aluminium | £££ | Low | Ultra-modern | Medium | Medium | 45-50 years |
| Timber | £££ | High | Classic | High | High | 50+ years |
| Composite | £££ | Low | Modern or traditional | High | High | 35-45 years |
What does replacing a front door entail?
The process of replacing a door will differ depending on the type of door and the scope of the project. For example, if you are having a custom door designed, you will need to factor in the time and costs that come with this into your budget.
Even if you intend to purchase off-the-shelf, the first step should be to measure the space to determine the exact specifications for both the door itself and the frame if you are replacing as part of the project. If the door is not made-to-measure, it may need to be trimmed or sanded down to fit the frame.
The next step will be to fit the hinges to the frame and secure locks and latches to the door.
Top tip: According to British Standard BS3621, external doors should have both a regular lock and a latch, so don't forget to include both in your shopping list when replacing your front doors.

Do I need to replace my door frame?
If it's a simple case of switching your old door for a new model and your frame is in fully functioning order, there will be no need to replace it.
However, if you notice signs of wear and tear such as cracks or warping, ask a professional to investigate. There's a good chance it will need to be replaced to prevent further damage.
For those getting a custom door built from scratch, a new frame may also be necessary for matching the style, shape and size of the new door.
Can I replace my own front door?
While front door replacement is a simple task for a contractor, the inexperienced homeowner will take a whole day or more to complete this DIY project. This will come at a cost, which will vary depending on the material. In most cases, it's worth the price to ensure that entry to your home isn't an easy target for intruders.
If you'd like to give it a go yourself, take a look at our guide on how to replace a front door.
To source quotes from skilled joiners in your area, simply type in your postcode to the search bar below.
See the tradespeople we've checked and recommend for your job
FAQs
Can I just replace the front door without replacing the frame?
Yes. You can replace the front door without replacing the frame. If you would like to keep your existing door frame, however, the new front door must be a perfect fit.
Taking accurate measurements before installation will help you to achieve a perfect fit for your new front door. Take incorrect measurements and you will end up with a poorly fitted door.
A poorly fitted door can stick or become difficult to open and close. It could potentially compromise the door's weather protection capacity, thermal performance, and home security.
Can you replace a front door yourself?
Yes. An experienced DIYer should be able to successfully replace a front door. If you are changing the frame or adding side panels or a different type of door, it's best to hire a professional.
How much does it cost to switch out a front door?
Door replacement can cost anywhere from £550 – £1,800. The cost will depend on a variety of factors including the complexity of the project, material, location, and additional features such as hardware and locking systems.
Have a read of our door installation cost guide for more detailed information.
Is it worth it to replace a front door?
Yes. Replacing your front door will bring a wide variety of benefits. A new front door can improve security, enhance energy efficiency, and maximise weather protection.
It will also transform the appearance of your property's front façade.
Can you put a new front door in an old frame?
Yes. If the old front door can be removed without damaging the existing frame, then a new front door can be installed into the old frame.
It's important to note, however, that the new door must fit exactly into the old frame.
How difficult is it to replace a front door?
The difficulty of replacing a door will depend on the complexity of the project. A like-to-like front door replacement is reasonably easy to complete.
Adding side lights, replacing the frame, changing the size, or using a different material will increase the difficulty of a door replacement project.
How much do replacement front doors cost?
A replacement front door can cost anywhere from £400 – £2,000+. In general, uPVC doors are the most cost-effective option while timber doors are the most expensive.
Does replacing the front door add value to your house?
Yes. A high-quality front door can increase the value of your home. It also makes it a more attractive option for any potential house buyers.
Does the door frame need to be replaced at the same time as the front door?
Not necessarily. If the door frame is in good condition and the new front door is the same size as the old front door, then the door frame does not need replacing.
If you have noticed any signs of damage or deterioration on your existing door frame, however, it's best to replace it at the same time as replacing your front door.
Are glass front doors safe?
Yes. Most glass doors are made using laminated safety glass. This specialist glass is very strong making it an excellent option for use in front doors.
The main concern when choosing a glass front door is privacy. If you want the interior of your home kept private, you'll need to choose a front door with frosted or decorative glass.
Do front doors need to be fire rated?
Front doors in apartments located in multi-residency buildings must be fire rated. For stand-alone residential properties with their own unique entrance door, fire rated doors are not required.
How long does it take to fit a new front door?
This will depend on the complexity of the project. A glazing professional can complete a standard door replacement in 2 – 4 hours.
If you are planning to replace the door yourself, it will probably take around a day to complete.
See the tradespeople we've checked and recommend for your job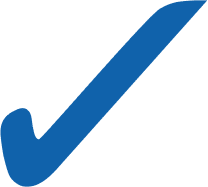 The tick you can trust
8/10 homeowners would choose a tradesperson endorsed by Checkatrade over one who isn't*
Claims are sourced from a survey conducted by Deep Blue Thinking on a nationally representative UK sample in November 2021. *8 out of 10 people would choose a trade endorsed by Checkatrade compared to one that isn't endorsed.
Claims are sourced from a survey conducted by Deep Blue Thinking on a nationally representative UK sample in November 2021. *8 out of 10 people would choose a trade endorsed by Checkatrade compared to one that isn't endorsed.