Double glazing vs triple glazing: Which should you choose?
Find out whether it's worth the upgrade with our guide to double glazing vs triple glazing. Including sections on their differences, advantages and costs.
While double glazing first hit the UK in the 1980s, becoming standard in UK homes, there's now a new contender on the market, triple glazing.
There's a lot of confusion around whether triple glazing is worth the extra cost and today we'll be exploring this topic in detail. So, double glazing vs triple glazing, which is better?
If you're planning to install new windows, are curious about the difference between double and triple glazing or need more guidance on prices, keep reading.
Double glazing vs triple glazing – which is better for my home?
In order to compare double vs triple glazing and decide which is better for your home, you need to consider what your requirements are. For example, if you're on a tighter budget, then double glazing will be a more purse-friendly option.
Both, however, are better options than single glazing.
Double vs triple glazed windows benefits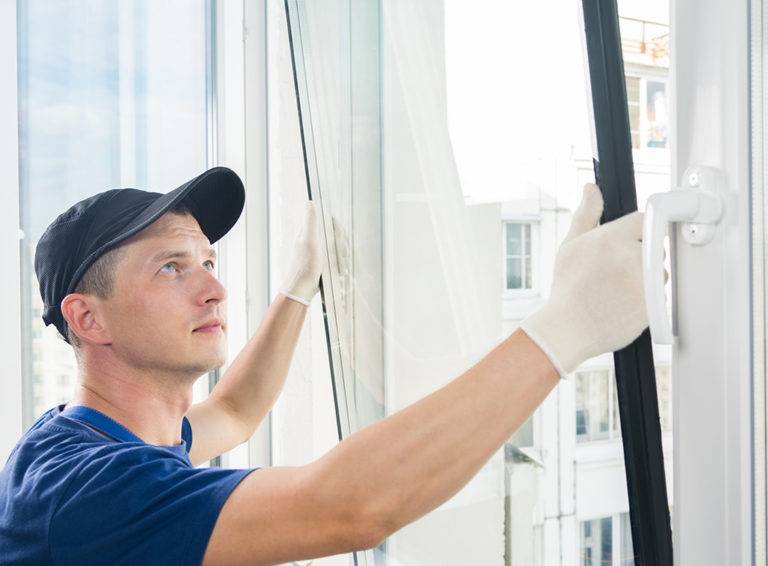 When you upgrade from single glazing to double or triple glazing you'll notice some differences. So, what are the benefits of double and triple glazed windows? Below we've summarised the advantages of replacing your single pane windows:
Noise reduction: You'll see a huge reduction in noise pollution when switching to double or triple glazed windows. Triple glazed windows in particular will block out more noise.
Energy efficiency: Both double and triple glazed windows will increase the energy efficiency of your property. Less heat loss means your home will be easier to keep warm, leading to lower energy bills.
Strength: Using double or triple glazing requires stronger window frames. This means they are more durable and safer.
Security: Your home's security will increase when making the switch from single to double or triple glazing.
Home value: Many buyers will look for at least double-glazed windows when viewing your home. If you don't have these, this may affect the value of your property.
See the tradespeople we've checked and recommend for your job
What is the difference between double and triple glazing?
Now we know a little more about the benefits of upgrading from single glazing, you may be wondering what the difference between double and triple glazing is. Both have the same benefits and installing double glazing is a great first step. When it comes to moving from double to triple glazing though you will see these benefits magnified.
Triple glazing doesn't offer extra features over double glazing, it simply enhances what is already there. This means better energy efficiency, noise reduction, strength and security.
What is the price difference between double and triple glazing?
With all the improvements that come with switching from double to triple glazed windows, there has to be a catch right? Well, the main drawback to buying triple glazed windows is that they're more expensive. Having said that, you'll start to see further savings on your energy bills, meaning over time you can recover your initial investment.
The price difference between double and triple glazing is fairly high, and if you plan to switch your entire home to triple glazing this can be a big expense, but it can be really worth it, especially if you live in an area affected by traffic noise.
The average cost of a triple glazed window is £485, compared to a double-glazed window at £325. The cost difference between double and triple glazing is on average £160 per window.
Triple glazing vs double glazing for noise reduction
If your home is near a busy road, an airport or a train line, the chances are noise reduction is something you look for when it comes to installing new windows. In terms of comparing triple glazing vs double glazing for noise reduction, there is definitely a winner.
With an extra pane along with an extra layer of gas, triple glazing easily offers better noise reduction than double glazing. Depending on how noisy your area is, it may be well worth the cost of upgrading your home's windows.
Is triple glazing better than double glazing?
Honestly, deciding whether triple glazing is better than double glazing is a personal choice. Sure, triple glazing has advantages over double, but the cost is quite a lot more when it comes to changing all the glazing in your home.
Plus, as the energy-saving benefits aren't huge, it may take a while to recover the cost of the windows in the first place. It all depends on your preference on spending more today to save more later.
Ready to make the upgrade?
If you decide to change your current windows for double or triple glazed options, you'll need to find a qualified professional to make the switch for you. It's so important to choose the right person for the job and it's always worth getting multiple quotes to give you a range of different options.
Thankfully, our online search engine makes the task of finding an expert in your local area simple. With the touch of a button, you'll be able to view a wide selection of window fitters within the vicinity of your home. You can even check out their individual profile pages to see examples of their work before making your choice.
Another great way to learn more about finding the right tradesperson is to visit the HomeOwners Alliance website. Here you'll find advice and guidance for choosing the best person for the job and tips for home improvement projects.
Double vs triple glazing cost
The cost of double vs triple glazing can be quite different. Triple glazing will usually be more expensive than double glazing, but you'll enjoy the benefits of the upgrade. As we mentioned above, the average difference in price between the two types of glazing is £160 per window but remember you'll see a reduction in your energy bills.
The below guides have all the extra information you'll need when it comes to switching to double or triple glazing:
Which trade should you use for the job?
So, what type of tradesperson is the best choice for installing new windows? You'll need to contact a window fitter who is fully qualified to install the type of windows you prefer. Take a look at our guide to hiring a window fitter.